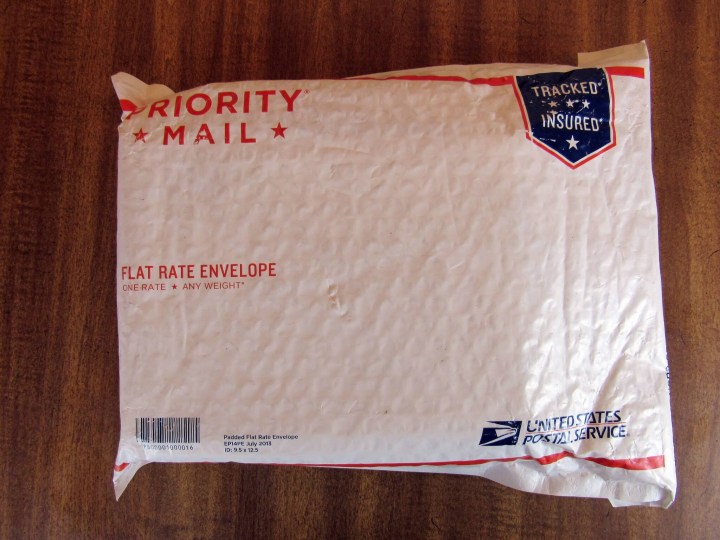 Herbal Bliss sends five amazing herbal products each month. The products cover five categories – Aromatherapy, Blissful Body, Culinary, Well Being and a Spotlight item. Herbal Bliss seeks out small batch producers that focus on the quality products.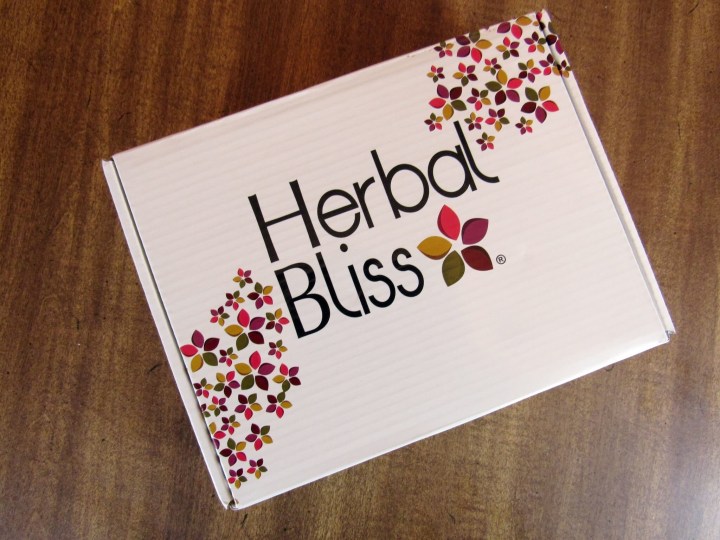 I'm always excited to see Herbal Bliss. I love herbs and look forward to see what new products are included in the box.
The box comes with tissue paper and is sealed with an Herbal Bliss sticker.
I see spices! Yay! I can't wait to see everything. I found with Herbal Bliss that I receive items not commonly found in other subscription boxes.
I am sensing a Valentine's them to the box. I love it. It's subtle.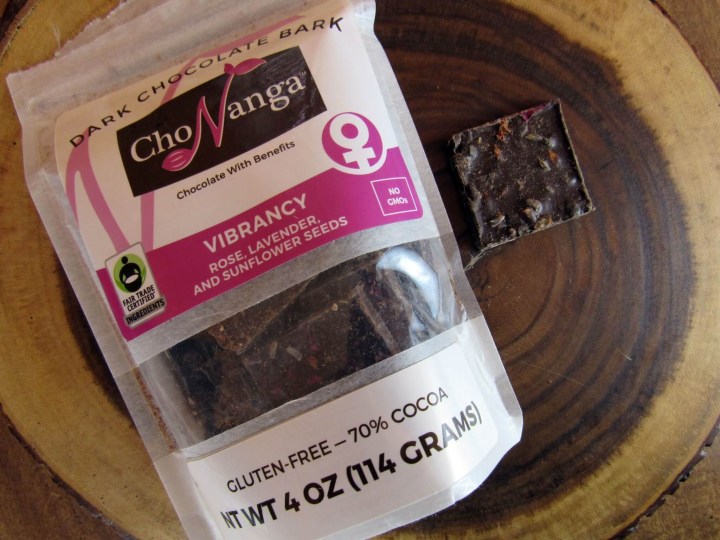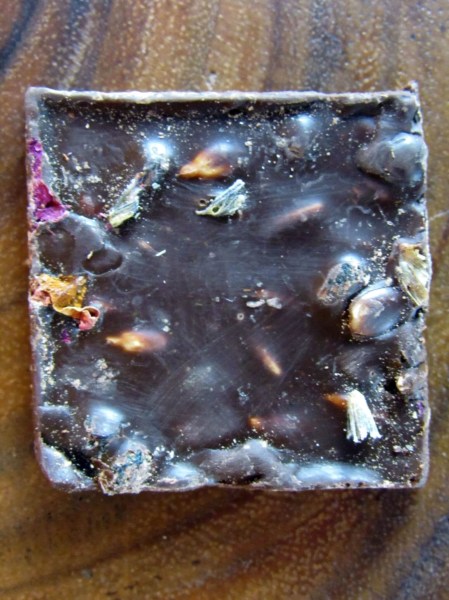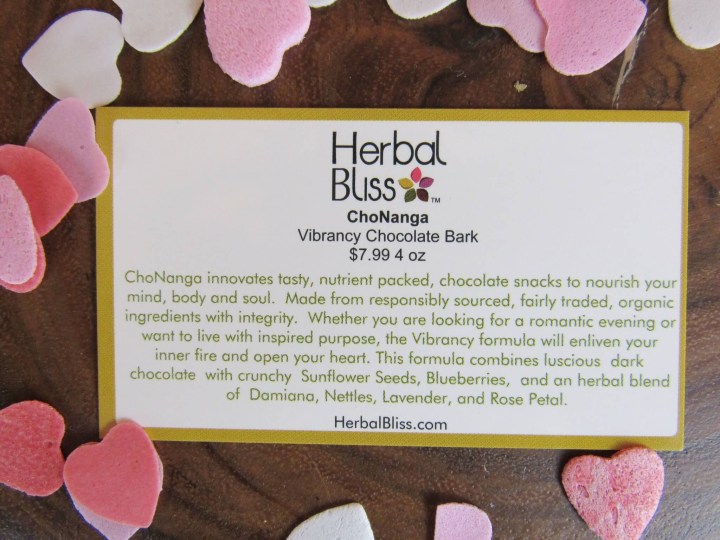 The all organic  ChoNanga Vibrancy Chocolate Bark ($7.99) contains 70% cocoa. A wonderful, chocolate scent was released when I opened the bag. The chocolate contains Sunflower Seeds, Blueberries, and an herbal blend of Damiana, Nettles, Lavender, and Rose Petal. I can easily see the rose petals and more in the above picture of the chocolate. The formula helps you feel in the mood for love which can be handy after a rough day at work. It's a great choice for a February box. I tasted mostly lavender, rose, and chocolate. It is unexpected and delicious!
Gluten Free, Dairy Free, Vegan, Non-GMO, Fair Trade Certified Chocolate, All Organic Ingredients, No Soy Lecithin or Emulsifiers, No Preservatives or Artificial Ingredients
The Savory Spice Pasta Sprinkle (S4.05) smells heavenly to my nose. The Pasta Sprinkle Spice ingredients are Imported European Basil, Mediterranean Thyme, Greek Oregano, California Basil, and Minced Garlic. I am going to season my eggs tomorrow and make a yummy Italian omelet. The pure ingredients mean that you do not have to worry about gluten or salt in the spice!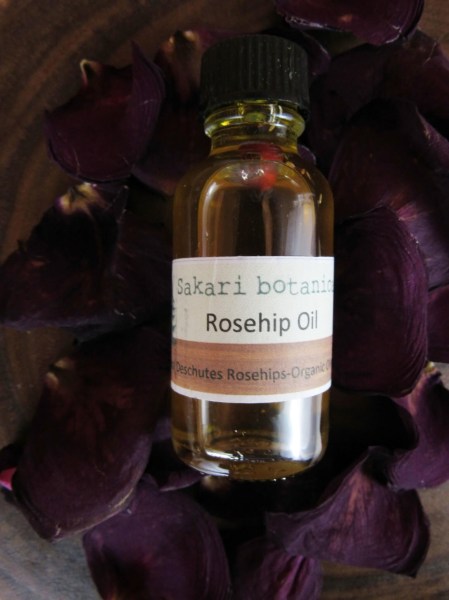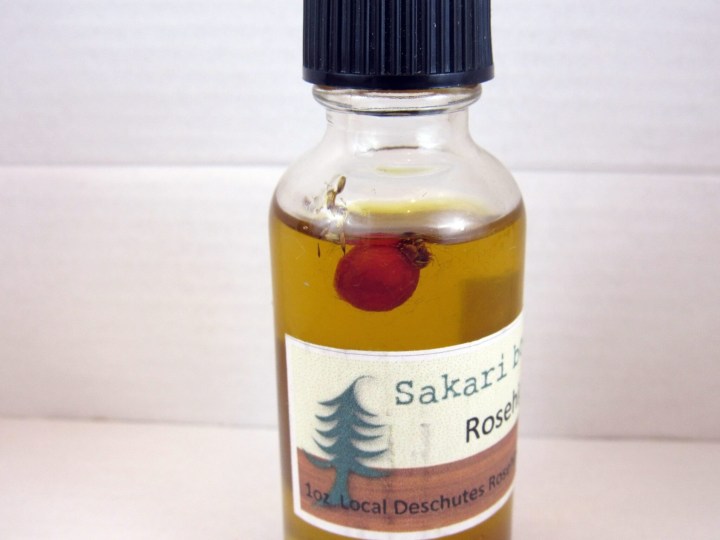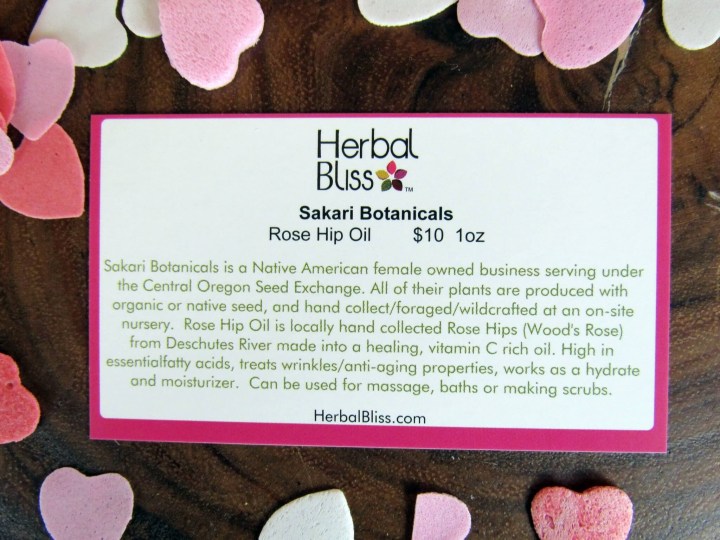 I am excited to receive the Sakari Botanicals Rose Hip Oil ($10.00)! The Rose Hips (Wood Rose) are locally gathered by the Deschutes River and made in Bend, Oregon by a Native American female owned business.   Rose Hip Oil is an excellent carrier oil that is moisturizing and can be healing. A few drops of essential oil can be added to a carrier oil making it safe for use. Research must be done to know the proper dilution amounts! I am providing a simplified explanation. Rose Hip Oil can be used as a massage oil with a couple of drops of your favorite Essential Oil, add moisture and shine to hair as a hair mask, as in ingredient when making a scrub, hydrate cuticles, and much more. I will be using it mostly in a scrub.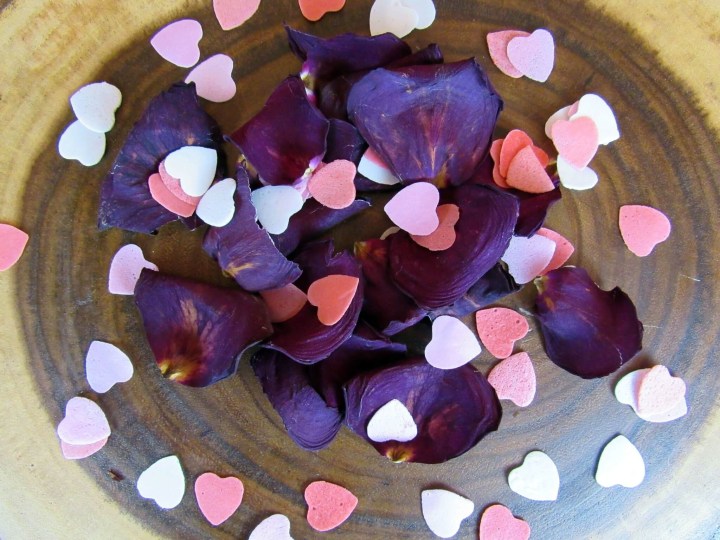 The Circa Soaps Apothecary Bubble Bath Hearts ($1.50) are adorable.  I couldn't resist using them with the information cards.  The scent is more of a romantic rose scent than the old lady rose scent. I can't wait to try them out and watch them create bubbles!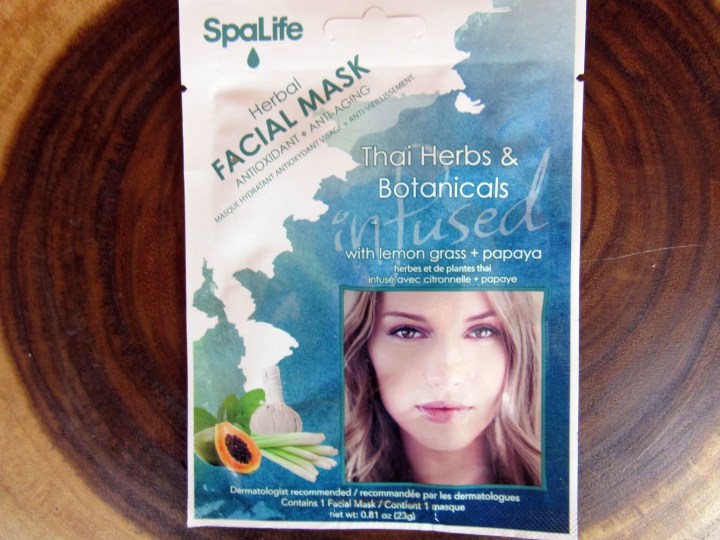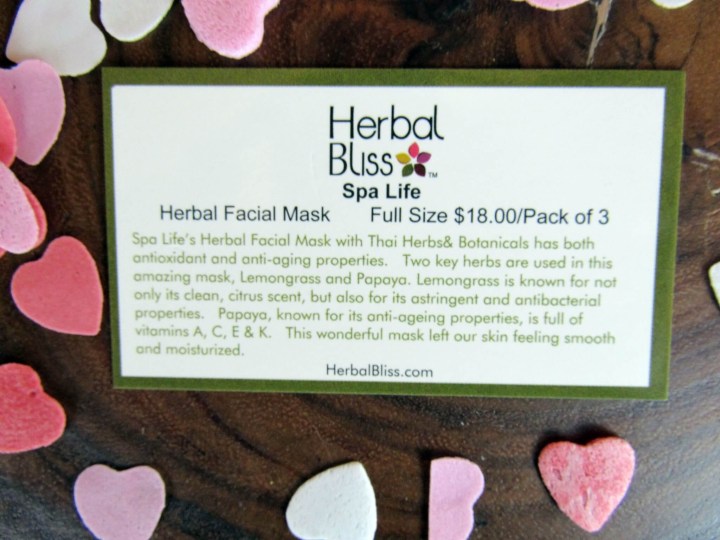 The SpaLife Herbal FacialMask with Lemon Grass & Papaya ($6.00) is an excellent way to pamper your face while enjoying your bubble bath. The directions are written in English and are easy to follow.  The Made-in-Korea face mask is a one time sheet mask infused with Lemon Grass and Papaya. Apply the sheet mask to the face for about 20 minutes. You can test the sheet mask by touching it to feel if it is dry. Remove it and rub in any extra serum into the skin.
I'm happy with the February Herbal Bliss Box. The wonderful items call to mind hearts, romance, and Italian food! I'll be using all the products this month although I did share the chocolate with my sister because it is gluten-free. The value is around $30.00 which is perfectly fine for a box carrying small batch producers. I always look forward to my box because I love herbal products!
What do you think of the February Herbal Bliss box?  Let us know by sharing below!
Visit Herbal Bliss to subscribe or find out more!
The Subscription
:
Herbal Bliss
The Description
: Herbal Bliss exclusively curates assortment of high quality herbal delights. Each Herbal Bliss box includes five irresistible samples, including products to please your palate, improve your well-being, soothe your senses and bring bliss to your body.
The Price
: $25.00 per month