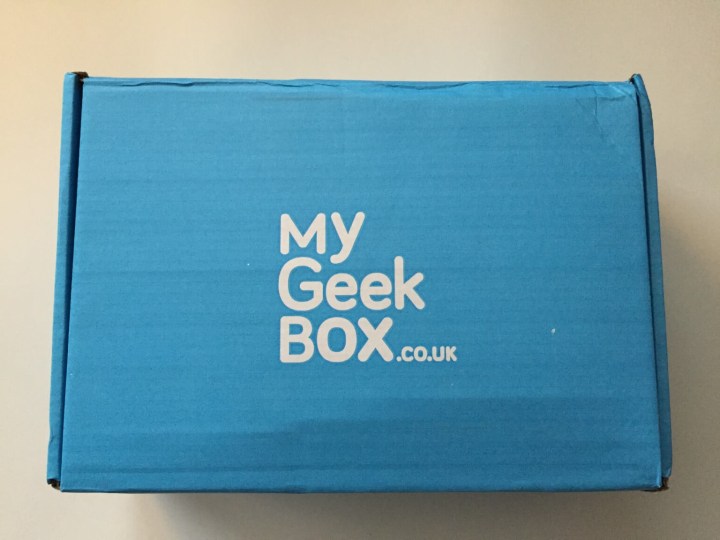 It's big, it's blue, and it's traveled over 5,500 kilometers (that's 3,400 miles) from the UK! My Geek Box is a geeky subscription box that promises a box of 5-7 geeky items. They also have more specific subscription plans, like the t-shirt/Funko vinyl combo, the gaming box, and you can also purchase past boxes!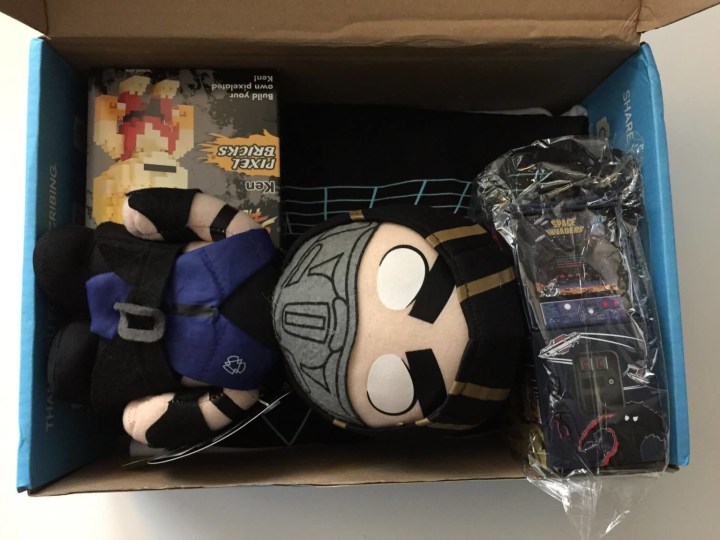 The first look! February's theme was Arcade — as there was no information card sent, I found the theme information on their website.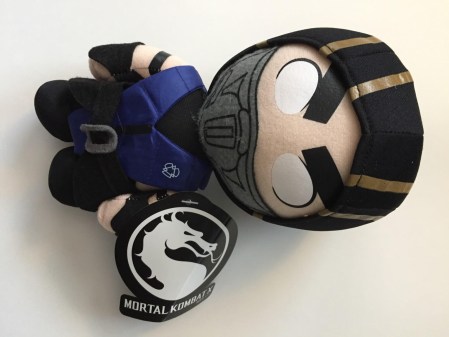 Mortal Kombat Plushie This guy is entirely too cute for how gross these games are. I'm squeamish, okay? He's really well made, though! The level of detail is awesome.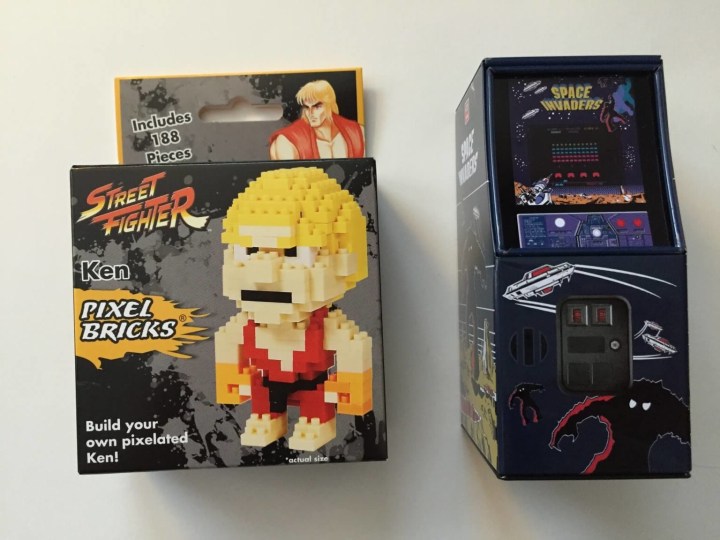 Street Fighter Lego! Well, unofficial Lego. This is actually really cool, even if I don't know anything about Street Fighter. I'm terrible at fighting games!
Space Invaders Coin Bank This game is a classic, and this mini game machine is also a piggy bank. Store all your quarters and tokens for your next trip to the arcade!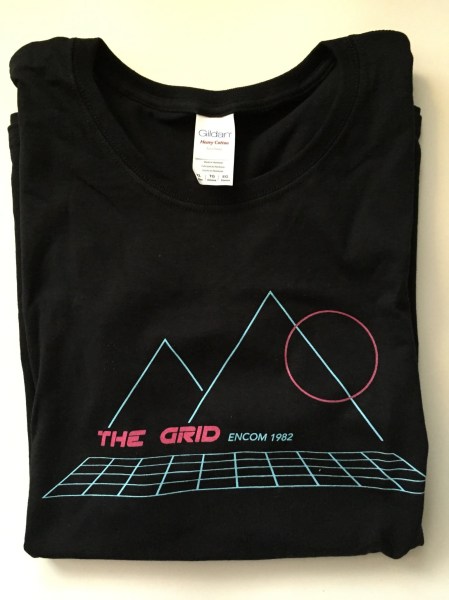 TRON Shirt This is made of a nicely weighted fabric and the printing is crisp and bright.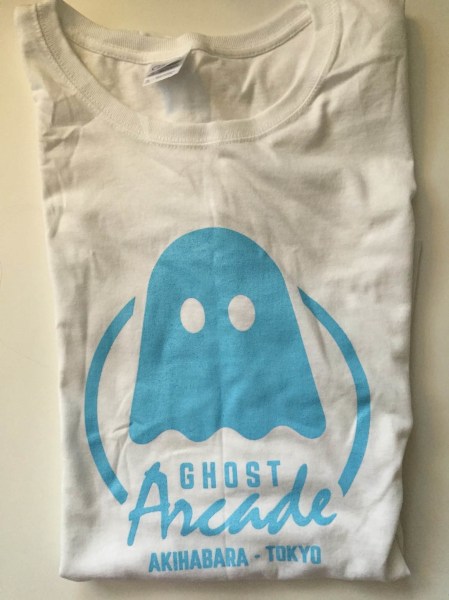 Pacman Shirt This box has TWO shirts! Awesome! I love this Pacman shirt! The ghost characters were always my favourites… Inky was the Cyan ghost, so I'd safely guess this is him.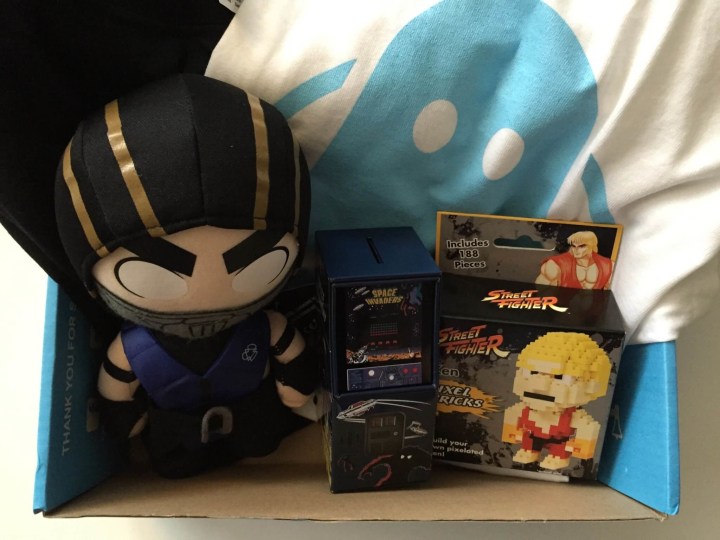 My Geek Box put together a really great box around the Arcade theme! I love the Pacman shirt the most, but I think all of the items are fitting tributes to some classic games.
Visit My Geek Box to subscribe or find out more!
The Subscription
:
My Geek Box
The Description
: Each month you'll get a mystery box filled to the brim with geek gamer and retro gear, including a limited edition t-shirt in your chosen size. Every month we choose a different theme: from zombies, to superheroes, to video games and even your favourite films. It's not only the theme which changes from month to month, either – each box is unique, filled with a fresh batch of awesomeness.
The Price
: $38.58 per month