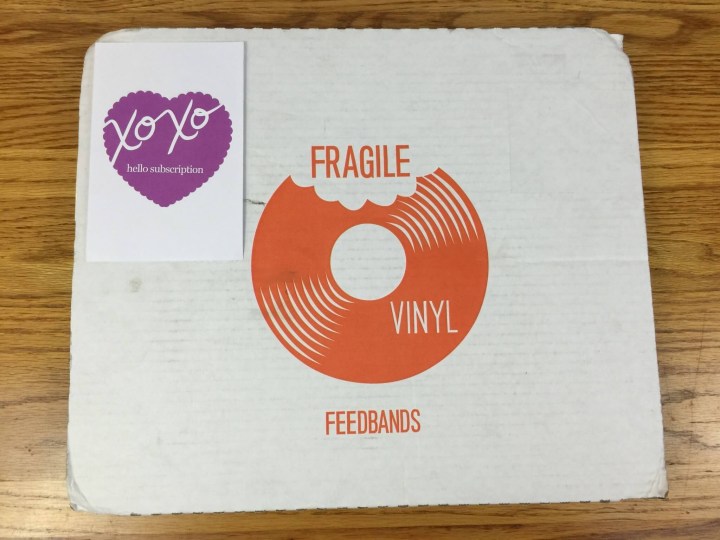 Feedbands delivers music to you every month in vinyl and digital download.  Your collection will grow with limited edition records you cannot get elsewhere.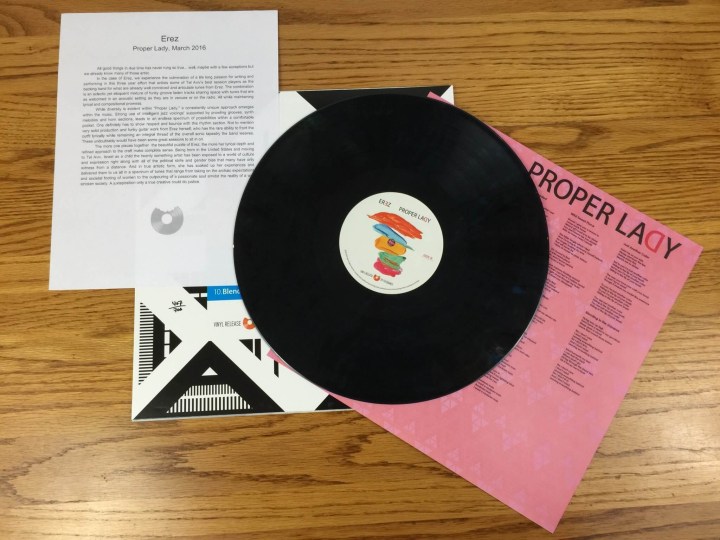 Music and more!  Learn about the artist and follow along with the lyrics while you listen to the songs.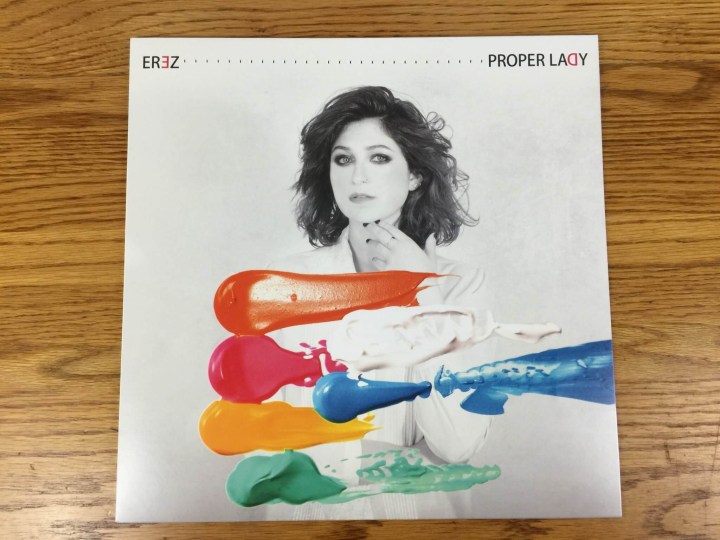 Erez is the artist featured this month on Feedbands. The album art is definitely very artistic!
The music has a sound that feels like it comes from multiple generations of music and it makes for a unique sounding album.  I enjoy the soulful sound to Erez's voice with the eclectic musical mix of funk and soul.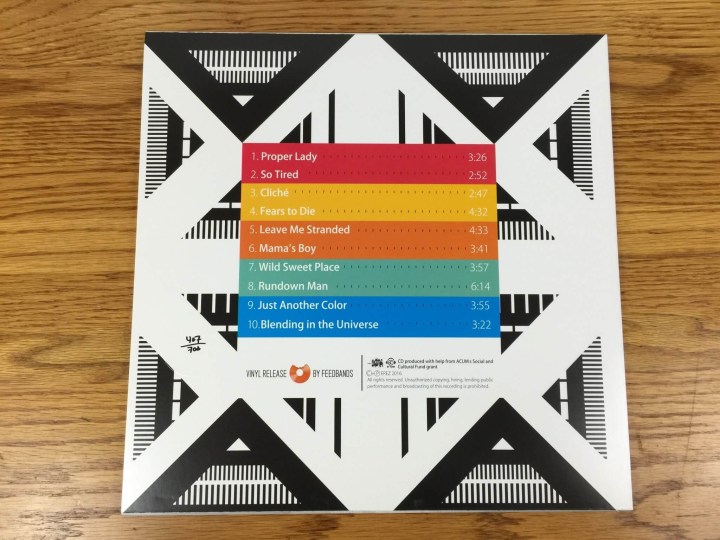 Erez' album is named "Proper Lady."  This is part of a limited numbered release but you can listen to the tunes on the album's website or on Feedbands.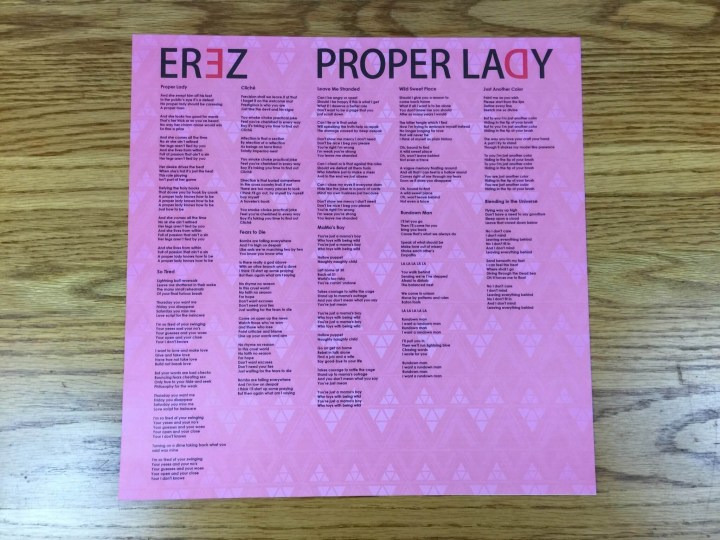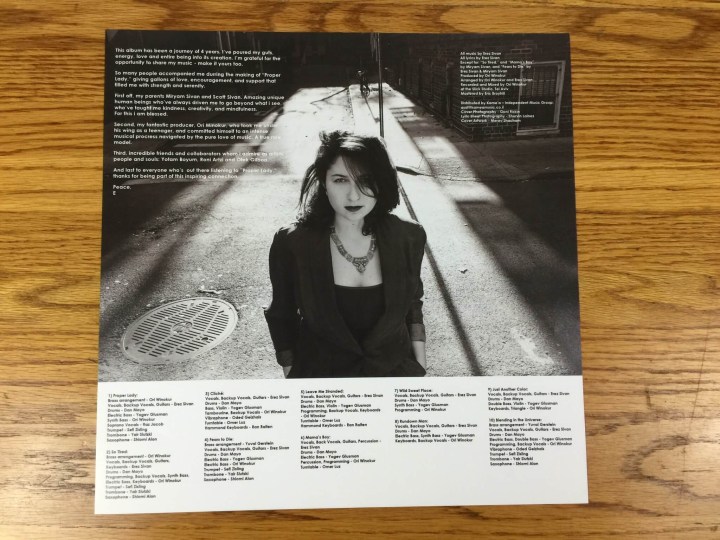 Album inserts give a bit more insight about the artist and the songs. It also includes song lyric sheets, so you'll know what she's singing about.
The record showed up, protected well with no warping.  Feedbands packages their music very well.  The coloring of the vinyl has some variations that you can partially see in the light.  I felt like that was a great touch.  Who says that vinyl records are outdated?
The curator's letter explains Erez path to making this album.
In the case of Erez, we experience the culmination of a lifelong passion for writing and performing in this three-year effort that enlists some of Tel Aviv's best session players as the backing band for what are already well conceived and articulate tunes from Erez. The combination is an eclectic yet eloquent mixture of funky groove laden tracks sharing space with tunes that are as welcomed in an acoustic setting as they are in venues or on the radio. All while maintaining lyrical and compositional prowess….
Feedbands does a great job explaining the thought process behind choosing and curating their music.  Be a part of it as there truly are limited copies.
Feedbands is a fantastic service!  The vinyl arrives at your home in incredible condition and it's really great to get limited edition music.
Visit Feedbands to subscribe or find out more!
The Subscription
:
Feedbands
The Description
: Get a killer record delivered to your door each month. Crowdsourced subscription vinyl.
The Price
: $25.00 per month