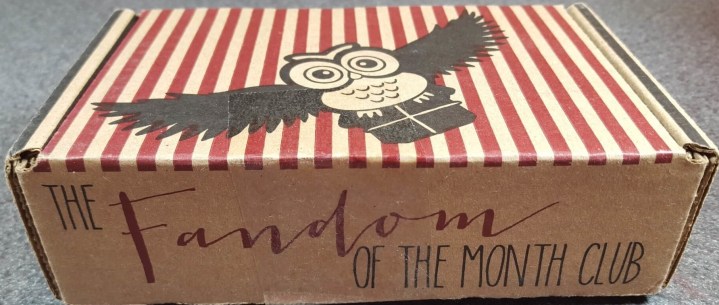 Fandom of the Month is a subscrition that sends 3-4 fandom themed jewelry pieces each month. I was excited for this one since while I don't wear jewelry everyday I do love to mix it up and play when I get a chance to. I'm also a huge tv/movie/book nerd and have love for so many fandoms that I could really not go wrong with this subscription!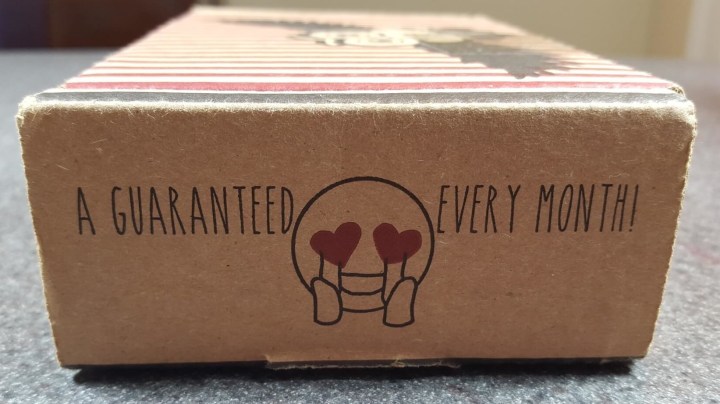 I was really excited for the box itself.  I loved the owl on the top and then on one side the emoji and on the main front the definition. It really speaks to fans in general.  The box itself wasn't huge about as deep as an old VHS case (Does anyone even know what those are anymore?) and as wide as the info card as you'll see below.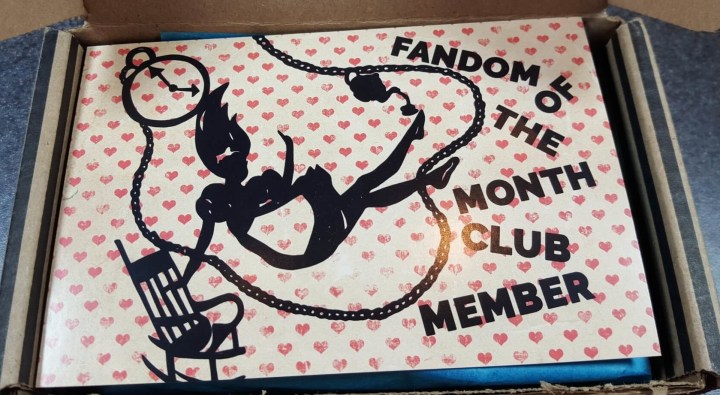 First look and all I could see was the front of the info card.  It is really cool and shows the theme pretty well.  I love the Alice in Wonderland/Through the Looking Glass theme for this month.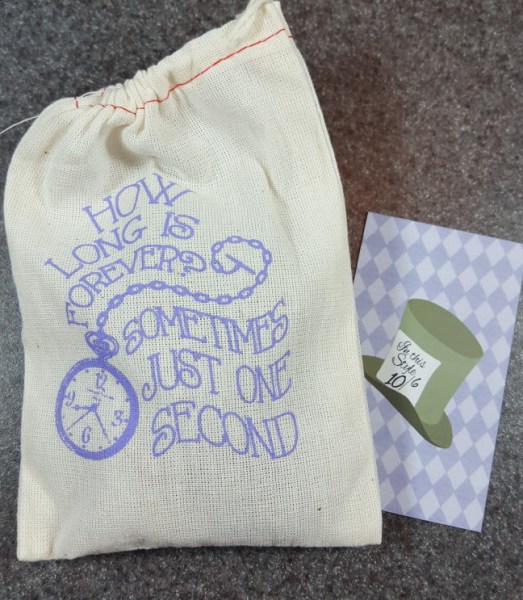 When I removed the info card I still couldn't see what was inside except for the bag and the magnet.  It really just added to my excitement to have to keep unwrapping the box as I was going through.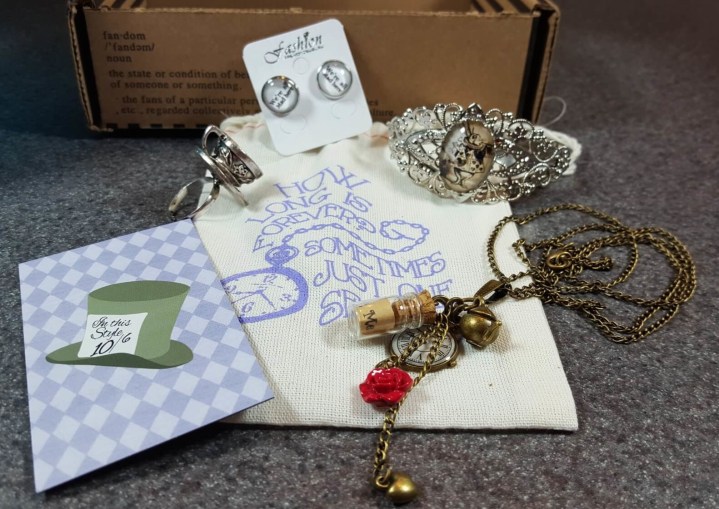 Everything this month.  I didn't take a picture but everything was in its own little sealed bag inside the bigger bag.  It was nice and kept the chain from getting all tangled and stuff get caught up together.
White Rabbit Bracelet – This is really heavy and I wasn't expecting it.
We're all Mad Here Earrings – This are button style earrings and are a great way to show your love without being to over the top about it.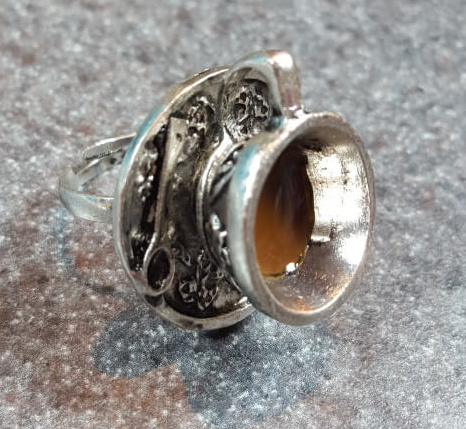 Tea cup ring – This is an adjustable ring and so stinkin' cute.  I love the "tea" in the cup. That is such a cool and fun touch.
Charm necklace – This just screams fan to me and I LOVE it. I love all the little touches and how they all have meaning or the story.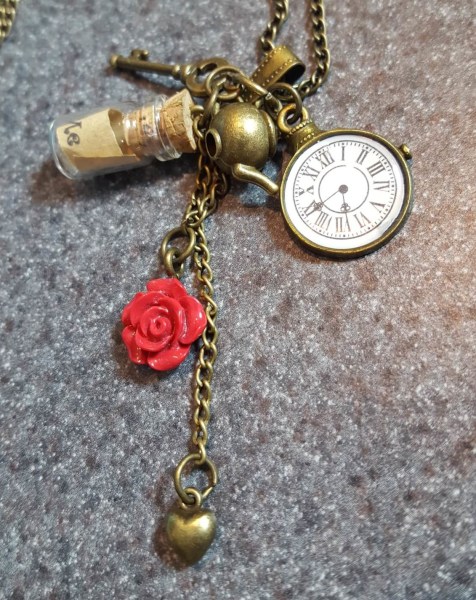 Some more detail of the charms.
This is a really fun subscription and the theme was well thought out and curated.  I couldn't really do a price comparison since this looks to be mostly etsy type jewelry but for the quality and the actual looks and feel of the products it is well worth it for the $13 price.  I would expect to pay at least that for the necklace alone and then you get all the other goodies with it.  I can't wait to see what next months theme is and what goodies they discover for us!
Visit Fandom of the Month to subscribe or find out more! FYI – this box is currently sold out but you can sign up for the waitlist on their site. When it is available, try code NEWMEMBER to save $3 on your first month!
The Subscription
:
Fandom of the Month
The Description
: Enjoy receiving your high-quality Fandom inspired designs each month, at your doorstep. Receive handpicked jewelry valued over $30.
The Price
: $13.00 per month + $3.75 shipping