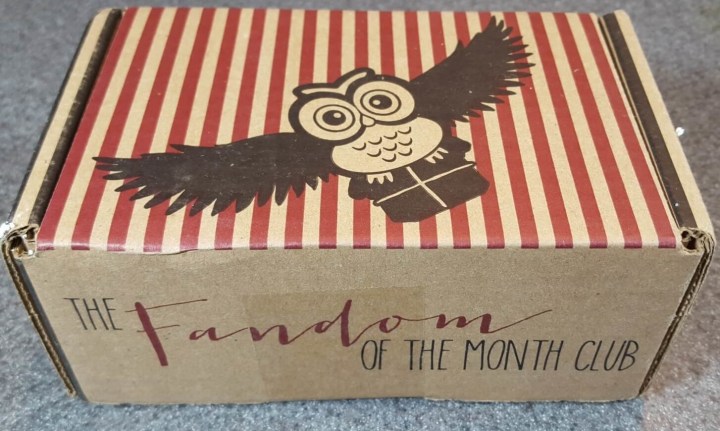 Fandom of the Month is a subscription that sends 3-4 fandom themed jewelry pieces each month. I loved my last box so much (well as much as I could until my sister took it all :)) and I was excited to get another one. Since I'm also a huge tv/movie/book nerd and have love for so many fandoms that I could really not go wrong with this subscription!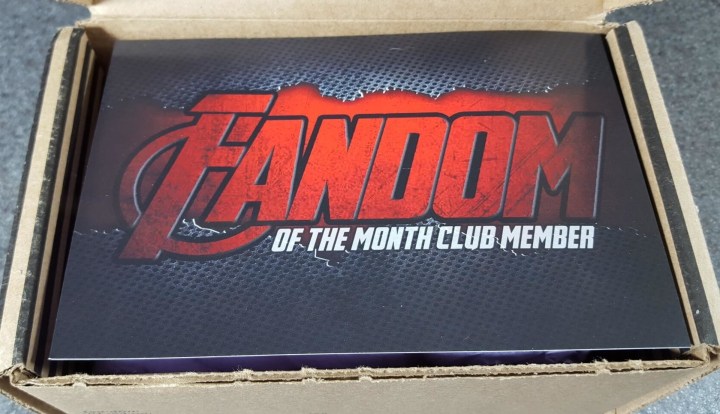 First look and all I could see again was the front of the info card.  The theme this month was Marvel and you can really get it from the card.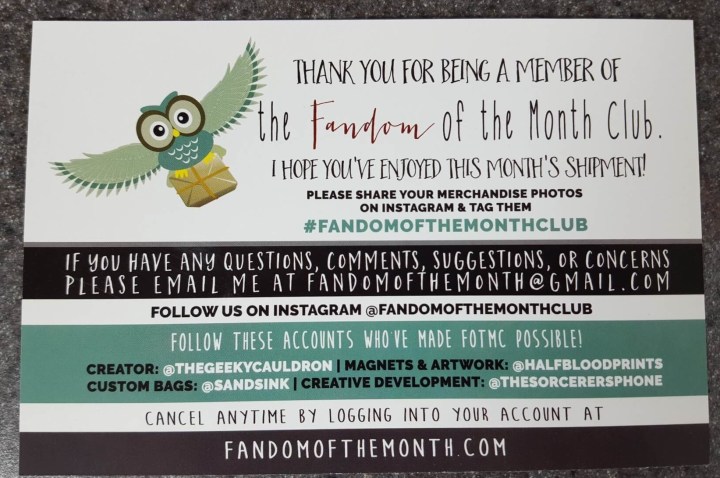 The back of the card and some people you can follow that are all part of making Fandom of the Month club a success each month.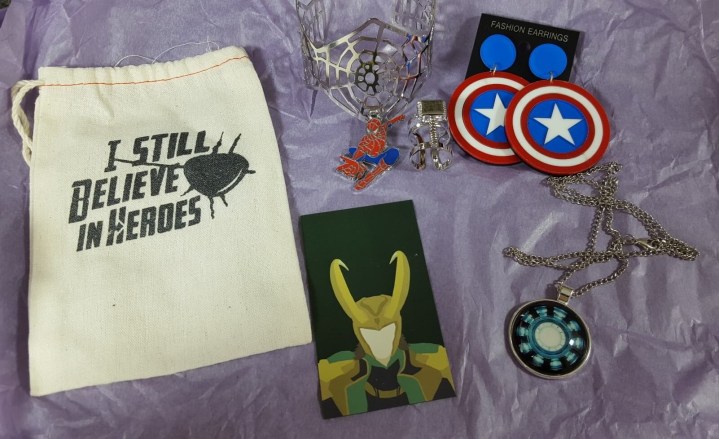 Everything in the box this month.  The goodies come in little plastic bags inside the bigger bag.  I love the extra touch since there is nothing worse then getting jewelry in the mail and all the pieces are tangled up. Each month the boxes come with a themed magnet. This month it is Loki and is already placed on my fridge.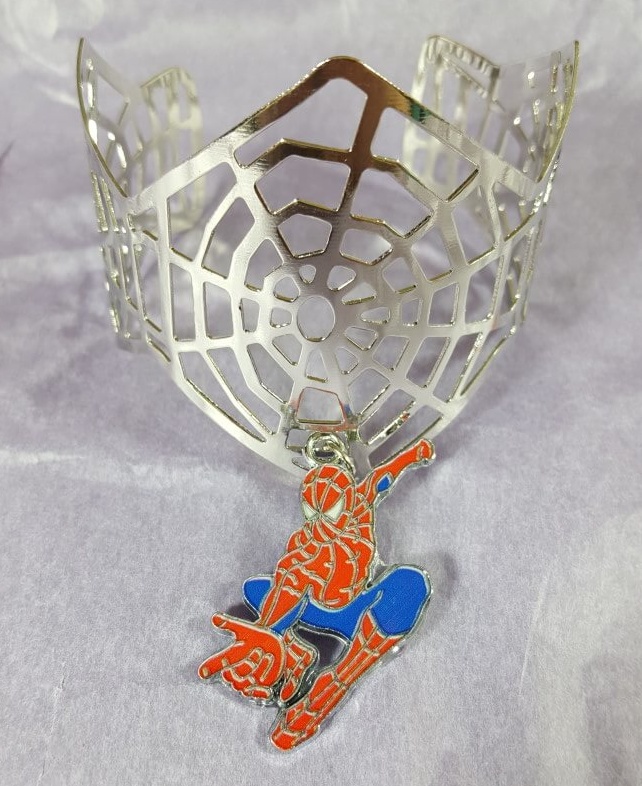 Spiderman Bracelet – This bracelet is really nice and I love the web design on the cuff itself.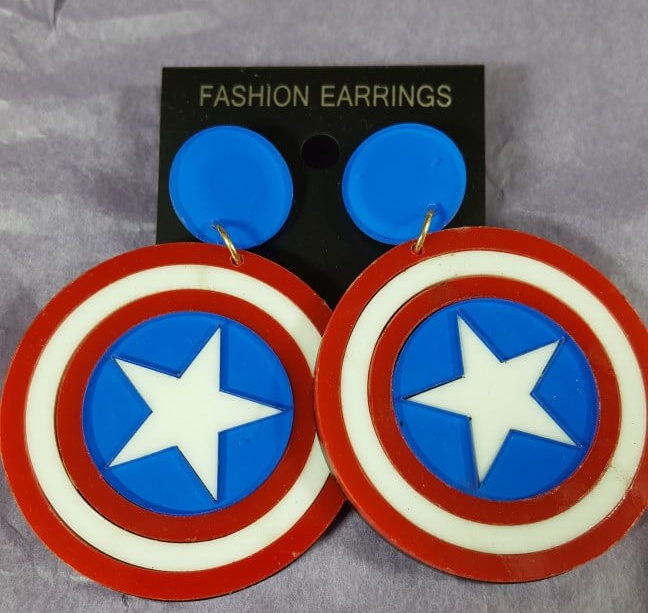 Captain America earrings – Oh my goodness these are huge and very heavy.  I'll say these aren't my favorite but I think that is mostly due to me liking my items to be a little more subtle and these just scream at you. That is not to say I won't wear them and my boys will think they are great but they will be for short times since they are so very heavy.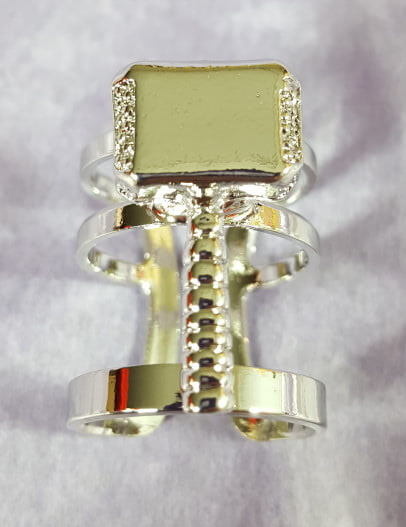 Thor ring – This is my favorite thing in the box this month. I love the look and feel of it.  It is also a decent size. I don't have tiny fingers and it fit my ring finger.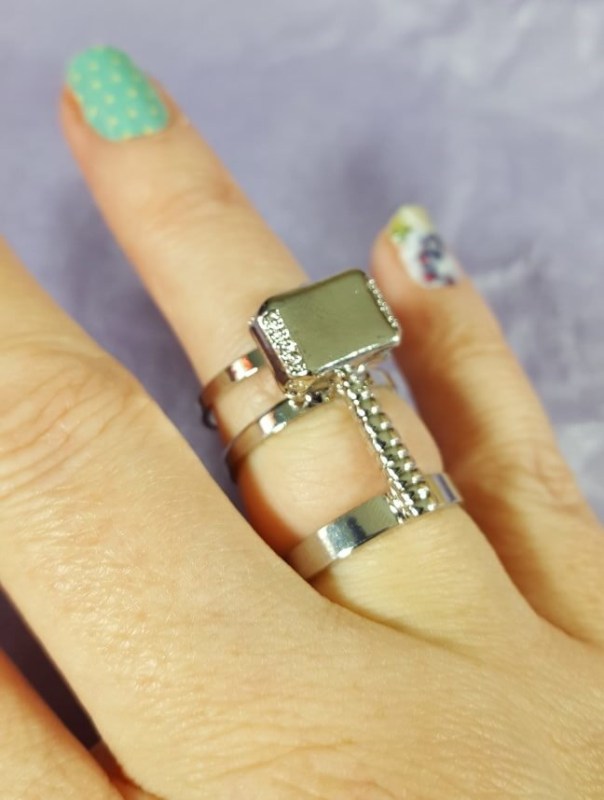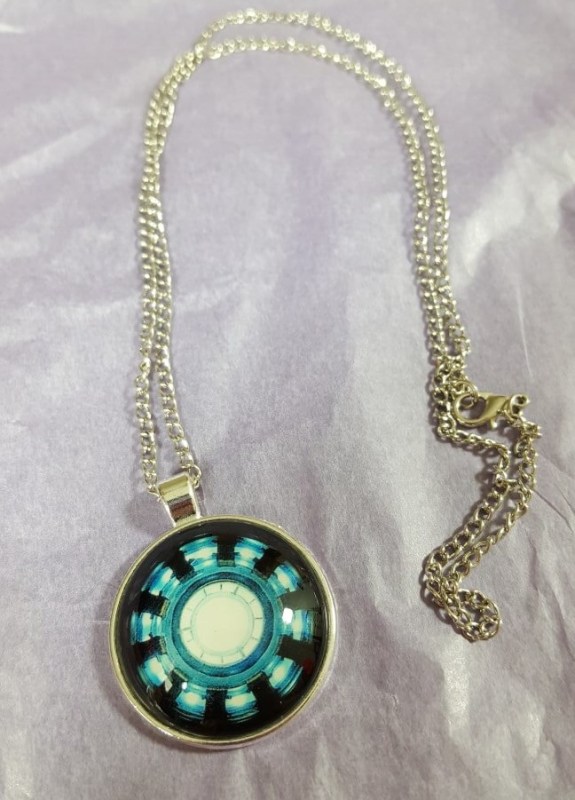 Iron Man Arc Reactor Necklace – Another great necklace this month. It is weighty and hangs great around my neck.
This is a really fun subscription and the curation is always great.  I can't really do a price comparison for this box since it it is mostly etsy type jewelry but for the quality and the actual looks and feel of the products it is well worth it for the $13 price.
Visit Fandom of the Month to subscribe or find out more!
The Subscription
:
Fandom of the Month
The Description
: Enjoy receiving your high-quality Fandom inspired designs each month, at your doorstep. Receive handpicked jewelry valued over $30.
The Price
: $13.00 per month + $3.75 shipping