Disney's Tsum Tsum Subscription Box is a monthly subscription box with 2 official Tsum Tsum plush. The subscription includes one small plush and coordinating mini plush Tsum Tsum that is exclusive to the subscription delivered right to your doorstep for $24.95.  The small plush size is a new size and not exclusive to the subscription (but currently only available in this box), but the mini will always be an exclusive to this box and not sold anywhere else.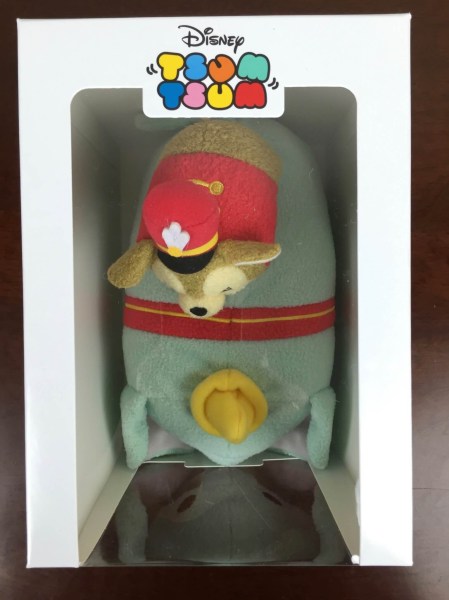 FYI – this box ships in an outer cardboard box. I noticed right away the outer box was smaller but couldn't immediately see how they changed it.
Yaaay!  It's Dumbo and Timothy Mouse! If you've been following my Disney Park Pack reviews, you'll remember that there have been some really fantastic Dumbo pins in there recently – I'm happy to see it come full circle in the Tsum Tsum subscription!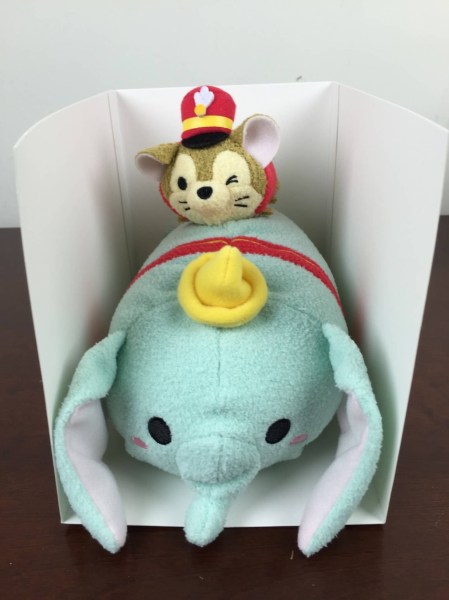 The Tsums come stacked together by clothing tags and also to the tray inside. The tray style is much shorter and goes all the way around. They are saving some volume for shipping purposes.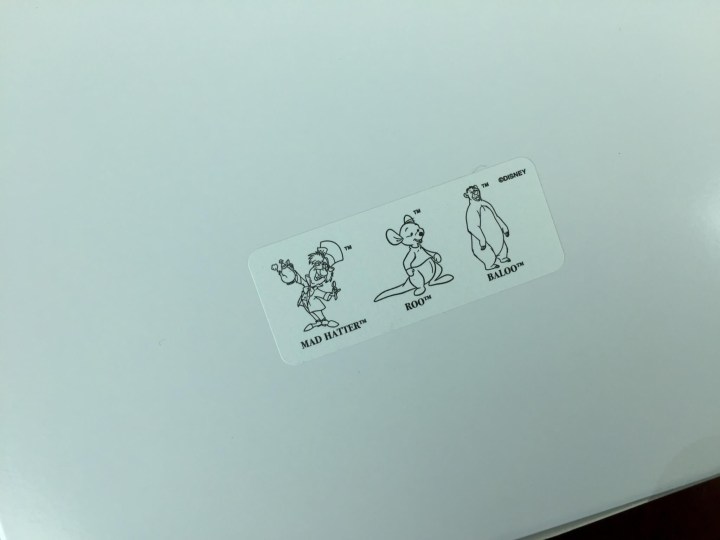 Bottom of the box.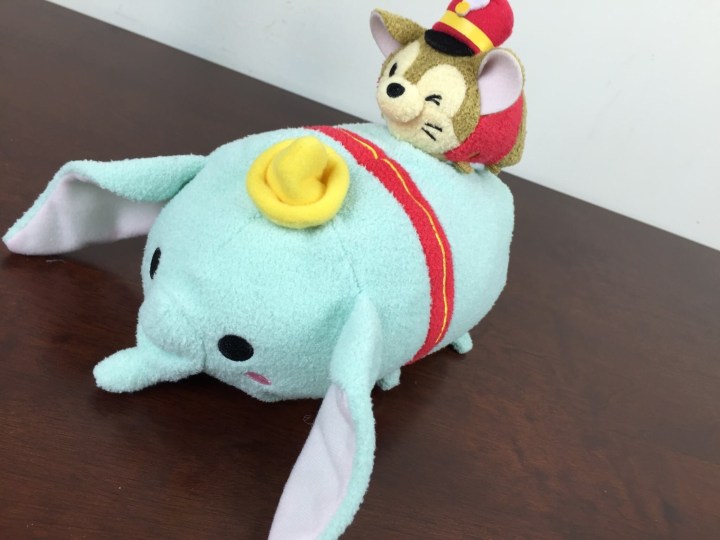 What a cute team!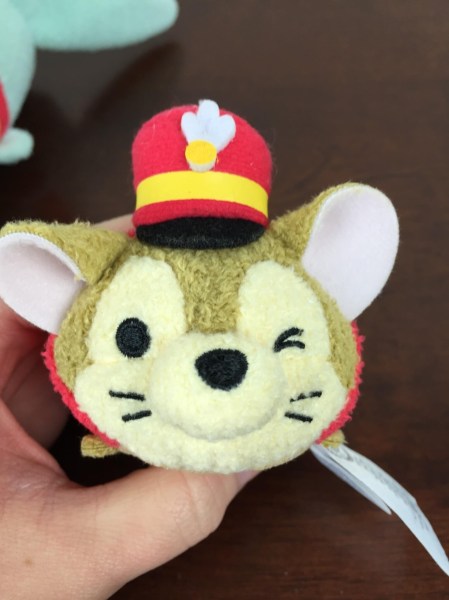 Timothy Mouse has a cute wink and a smile and lots of adorable Tsum details! Look at that hat!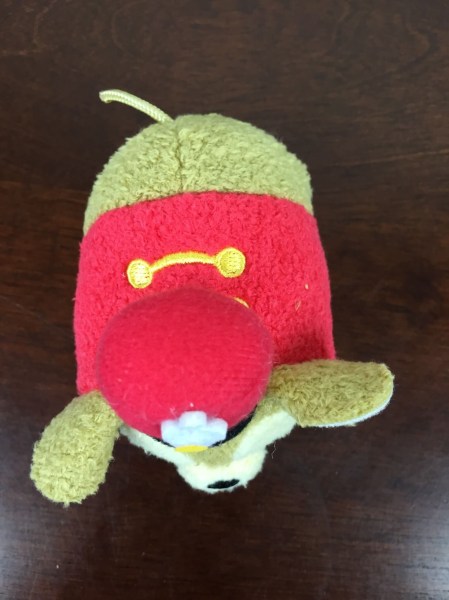 He has all his finery on, and a cute tail.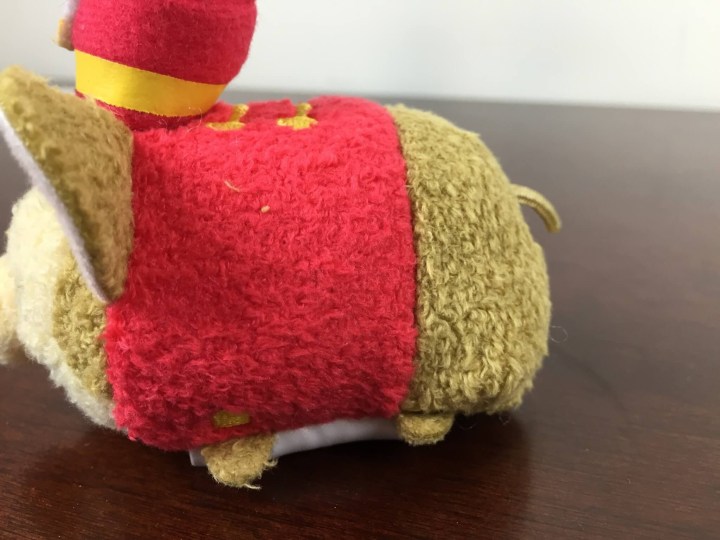 He even has a little gold button (embroidered) next to his top paws.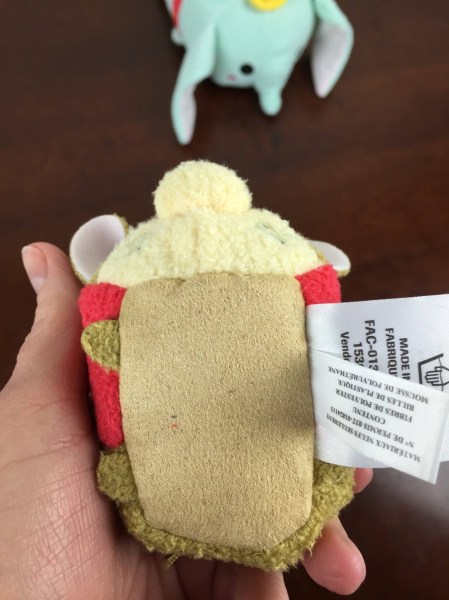 Soft tan underbelly! Tom watched me stack tonight and he suddenly realized that the belly is great for stacking. Yes, it provides good friction between tsums!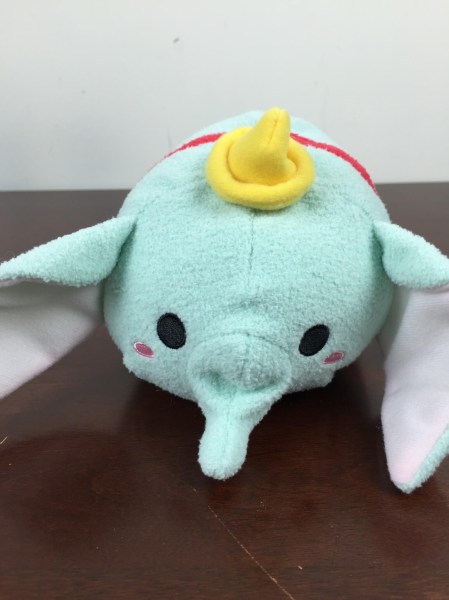 Dumbo is super cute with big flappy ears and a tiny hat. No feather.  I wasn't entirely happy with Dumbo's trunk but I was eventually able to manipulate some stuffing in that area.
Giant soft belly!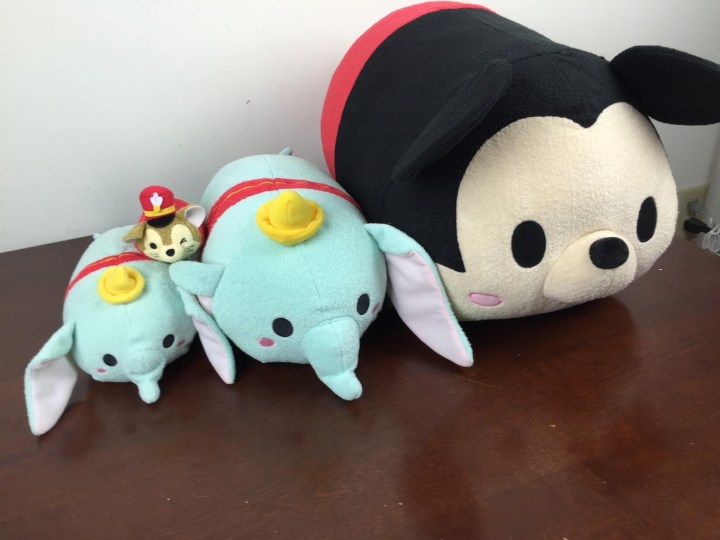 Yeah, I totally bought a medium tsum last week. Of Dumbo. Whoops. If you were wondering about the size difference between tsums, here's small, medium, and large, with a mini on top!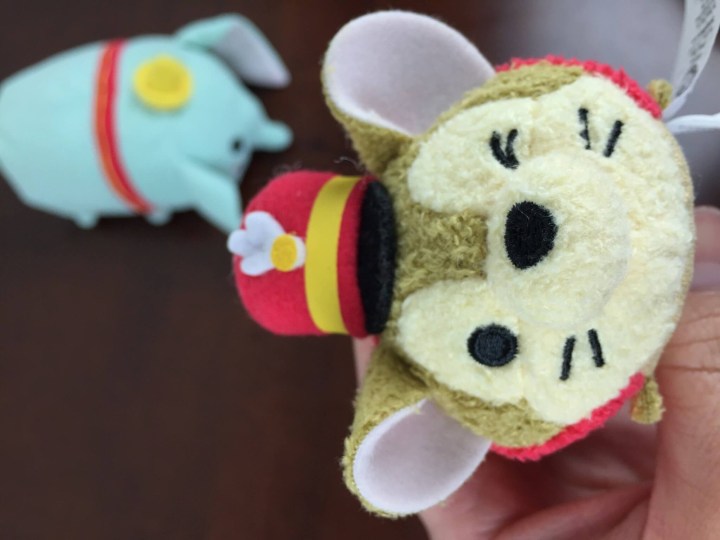 I didn't see a Dumbo box coming and this subscription keeps on surprising me!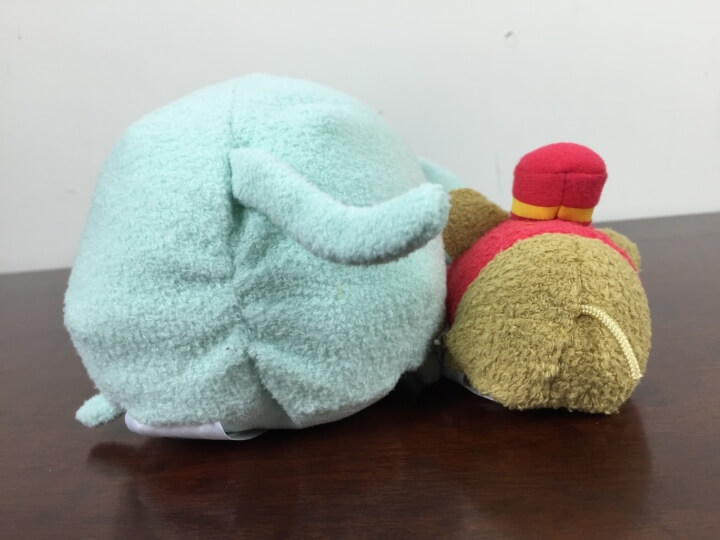 This is not a high value subscription but it's a fun way to get new Tsums! The medium size is normally 12.95 and minis are $5.95. If small ends up retailing for $10.95 the value will only be $16.90, so you pay a nice premium for the box. This box is really for the diehard Tsum Tsum collector and/or trader (and some of them are super hard to find!) or anyone who just wants a fun adorable surprise.
Two important things to note this month – 25% off all the normal items (not subscriptions etc) at the Disney Store through Monday with code DISNEYPAL and also Star Wars TsumTsum arrives on Tuesday!
FYI – if you check out with your Disney Visa and spend $50 you'll save 10% on your order with code DRVCMEMBER. I am sure it only applies to the first order. You can also check out all our Disney Park Pack: Pin Trading Edition Reviews or everything Tsum Tsum at the Disney Store, or more photos of the outside of the box in our initial Disney Tsum Tsum Subscription review.
Visit Disney Tsum Tsum Subscription to subscribe or find out more!
The Subscription
:
Disney Tsum Tsum Subscription
The Description
: Each month a stack-staculer parcel will arrive at your doorstep. Receive one small plush and a coordinating subscription exclusive mini plush !
The Price
: $24.99 per month