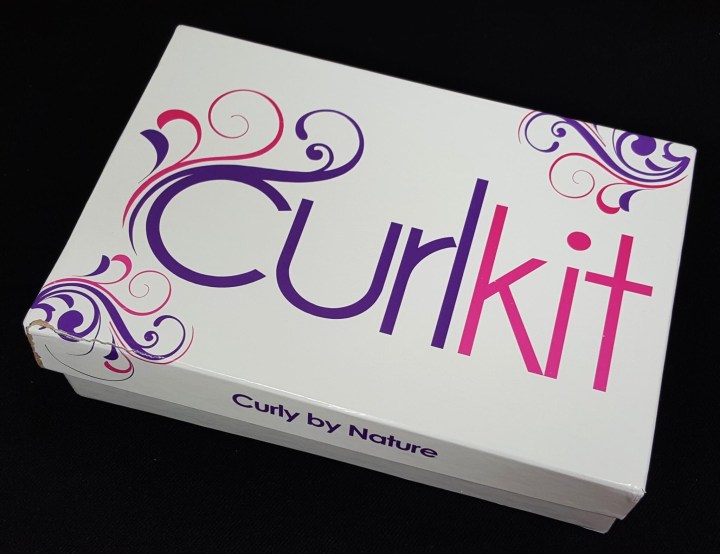 CurlKit is a monthly subscription box for women with naturally curly hair of all types (there is a focus on the needs of women of color).  Each month you'll receive 6-9 samples selected by CurlKit's team of natural hair and online experts.  Full-sized products of most samples can be purchased in the online shop.  Subscriptions are $20/month + $5 shipping.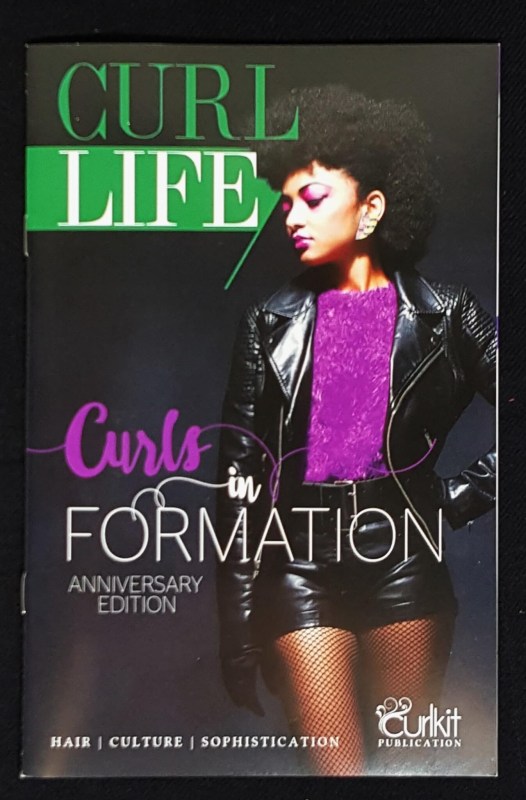 Curl Life is a mini magazine that comes in your CurlKit and features information on each of the products in the box, styling tips, and a highlight on a featured brand.  The March theme is Curls In Formation.  Anybody else feeling the influence of Queen Bey with this theme?  March also celebrate's Curlkit's 4th Anniversary.  I really thought that there would be more to recognize the anniversary.  Maybe next year.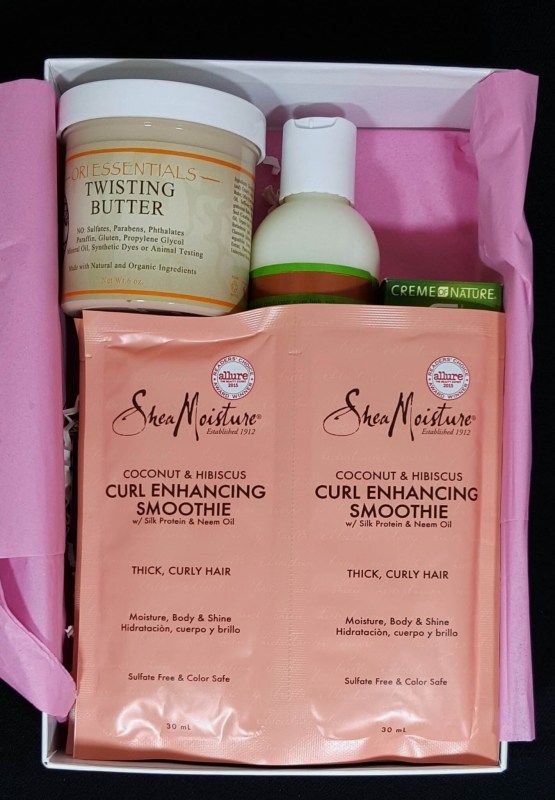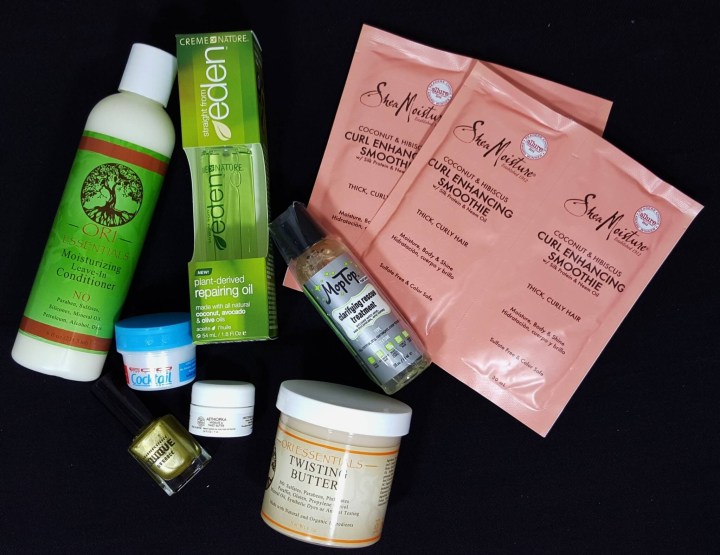 Everything in the March box!

MopTop Clarifying Rescue Treatment ($9.99):  This is MopTop's version of a "Super Shampoo".  The formula is free of parabens, silicones, sulfates, dyes, and phthalates.  It is designed to remove buildup caused by environmental elements and products.  It is suggested that this be used once every 4-6 weeks.  This definitely cleaned my hair.  It actually felt a little like straw after washing, but I noticed a huge positive difference in how my conditioner performed afterward.  A little goes a long way with this.
Straight from Eden Natural Oil-Infused Repairing Oil ($10.99):  I actually got this last month in another box.   Use this to control frizz and add shine to your hair.  This can be used weekly as a hot oil treatment, as a heat styling protectant, and instant shine booster.  To see my review of the entire Straight from Eden line, click here.
Ori Essentials Moisturizing Leave-In Conditioner ($13.00):  So, I wasn't able to access the company website for Ori Essentials, which is a bit surprising.  Also, in my research, I found that this was featured in the April 2013 CurlKit.  Hopefully, it was brought back because it was a fan fave.  Ori Essentials provides a natural and organic line of products that is free of parabens, sulfates, silicones, mineral oil, petroleum, alcohol, and dyes.  This has a creamy formula and a nice coconut scent.  It was OK in my hair.
Shea Moisture Coconut & Hibiscus Curl Enhancing Smoothie ($4.58):  This is actually my day-to-day leave in conditioner.  I realize I may have been a little biased on reviewing the Ori Essentials leave-in because I was comparing it to this.  The formulation on this is more like a custard than a cream.  I get good curl definition with this without weighing my hair down, which is nice.  Most products for thick hair are too heavy for me to use.  I was super excited to see 4 (count them… 1, 2, 3, 4) deluxe foil sample packets.  I'm going on vacation in July, and these will be easier to pack than the full-sized tub.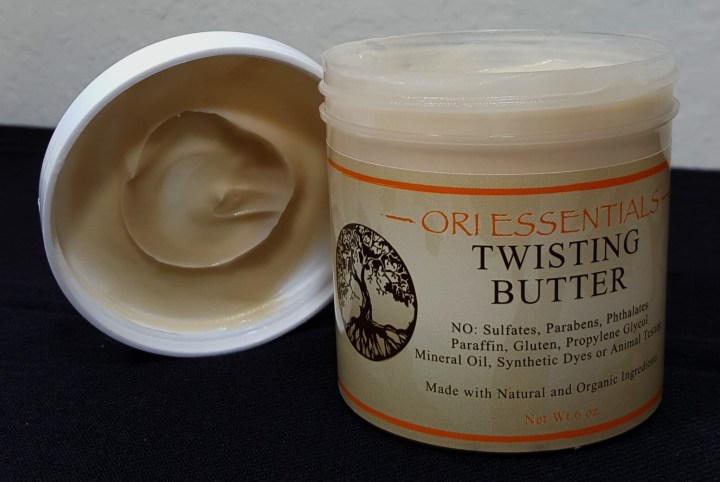 Ori Essentials Twisting Butter ($???):  I cannot find this product anywhere online.  I am going to assume that it is full sized.  Like the leave-in conditioner above, it is free of all kinds of yucky hair harming ingredients.  This is a THICK custard with a noticeable shea butter scent.  I have a friend who regularly wears her natural hair in twists and will be passing this on to her.
And now onto this month's bonus items!!!

Ecoco Inc. Eco Curl 'n Styling Cocktail ($9.49 for 16 oz. on Target.com ):  This sample is teeny, maybe 1 oz. max.  The website states that this has a coconut scent, but I get something more fruity.  The 100% Natural Eco Cocktail is a light weight curling cocktail that combines Multi-fruit complexes, collagen amino acids, and light weight oils to nourish and protect your curls while providing a soft hold.  It is free of alcohol, sulfates, and parabens.
Aethiopika Hydrate & Twist Butter ($0.86):  I LOVE the scent of this.  It must be the mango butter in it.  Since I don't wear my hair in twists, I used this as a body butter.  I can't get enough of products that perform double duty.  This was very moisturizing  and left my skin feeling so soft and sweet smelling.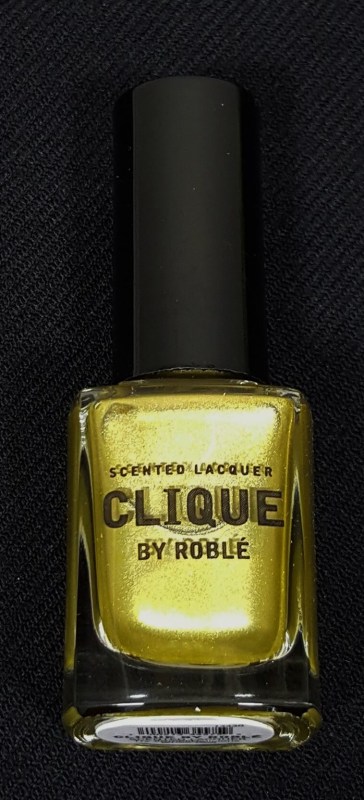 Clique by Roble Scented Nail Lacquer ($15.95):  I received a sample of Clique eau de parfum in the December CurlKit and liked the scent.  As someone who constantly touches her face, I like scented nail polishes.  As you would expect, the polish gives off a light scent of Clique when dry.  However, I'm not a huge fan of this lacquer.  The gold has very yellow, slightly green tones to it.  This would be good for a night out, but not so much in the office.   Plus, you can see the streaks/brush strokes in the finish which drives me nuts with some metallic shades.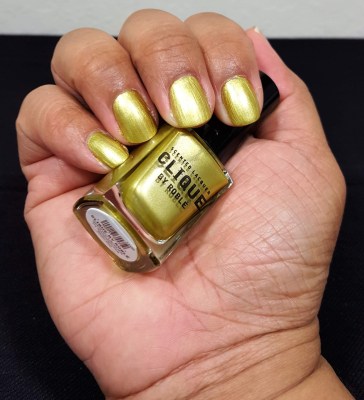 If you factor in $5-$10 for the Ori Essentials Twisting Butter, this box had a value around $60, which is huge.  Almost all of the featured items were full-sized products.  Again, CurlKit was bursting at the seams!  The items were hit or miss for me, but I like that there was a variety.  Although, I was surprised that the brand spotlight was on Moisture Love, but none of their products was in the box?!?
I'd love to hear your thoughts on this month's box.  Share below!
Visit CurlKit to subscribe or find out more! Save 20% with coupon code SLAY20!
The Subscription
:
CurlKit
The Description
: Each month, CurlKit sends out a selection of 6-9 samples that their team of online experts, researches and even tries themselves. In each CurlKit you'll receive everything from pomades and conditioners to natural hair tools, from well-known brands as well as emerging gems.
The Price
: $25.00 per month