CAUSEBOX is a quarterly box from Sevenly sending a curated box of their favorite socially conscious products for women. Every quarter you'll get $150 worth of items plus be able to designate where $7 of the purchase price is donated.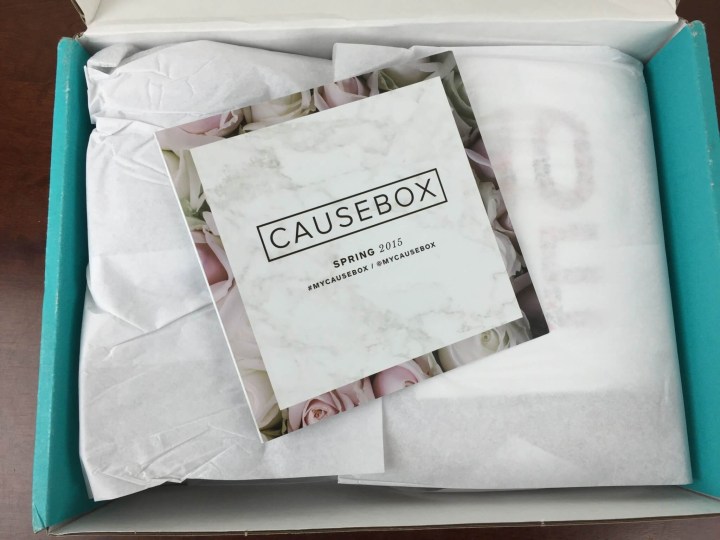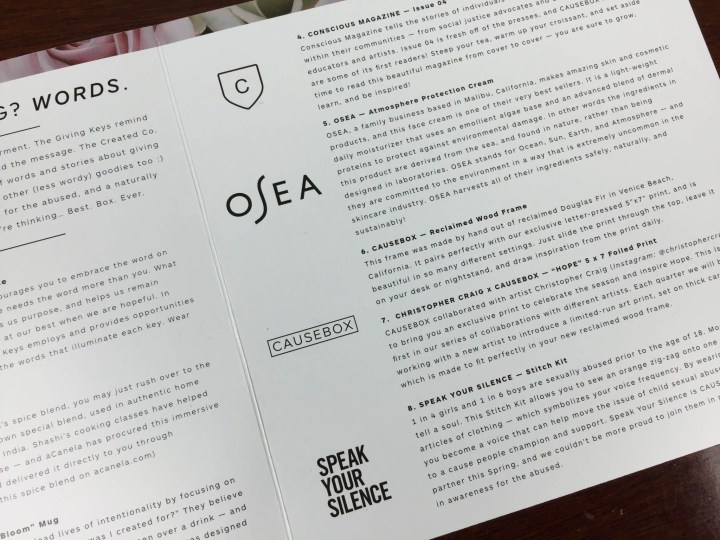 The information card lists the details on each item, their makers, and their social causes.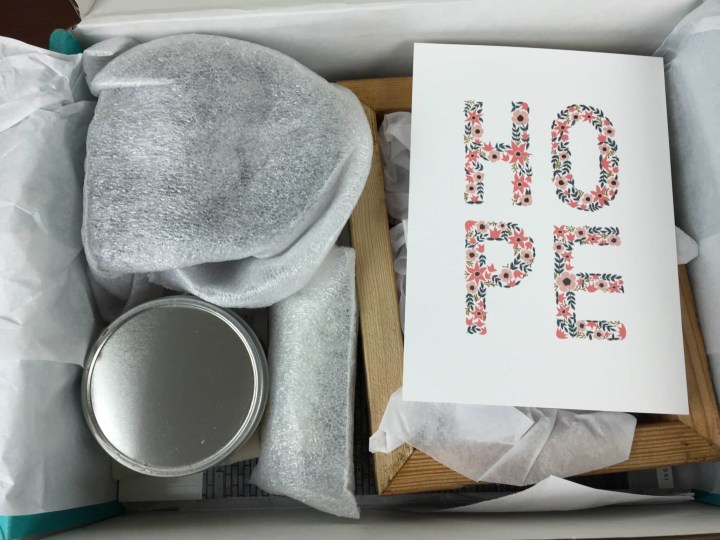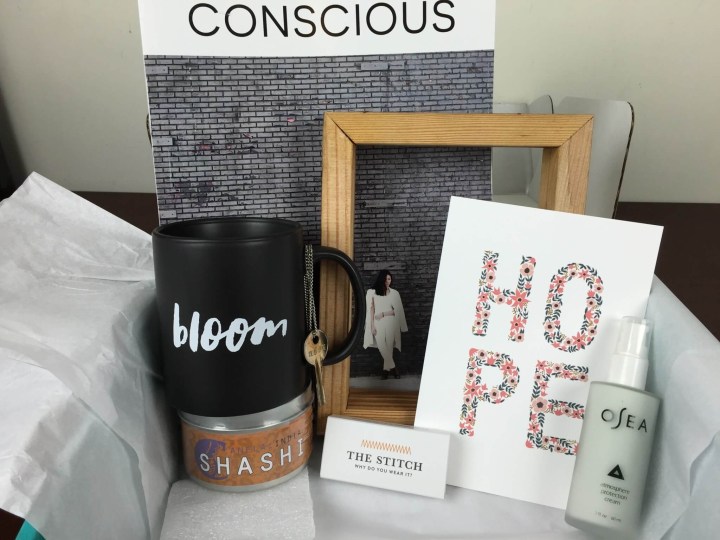 And here's everything in the Spring 2016 CAUSEBOX!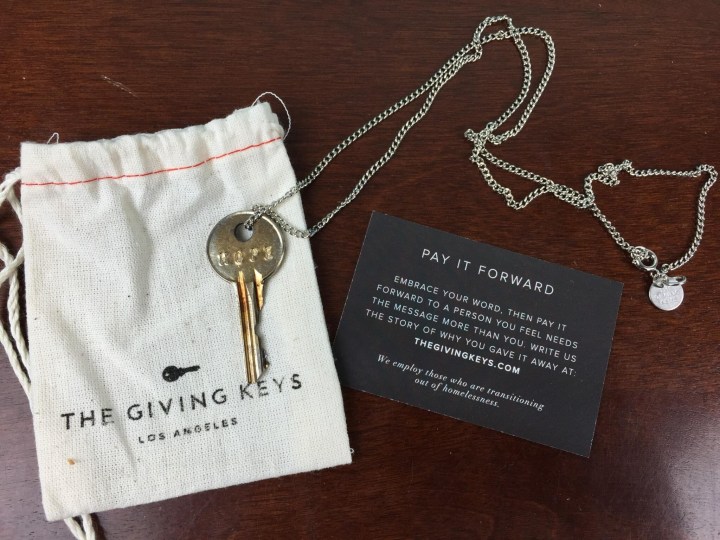 The Giving Keys Classic Hope Necklace ($39) Every one of a kind necklace made from a reused key is hand-stamped with an inspirational word. You wear the key and live your word until you find someone who needs it more than you do!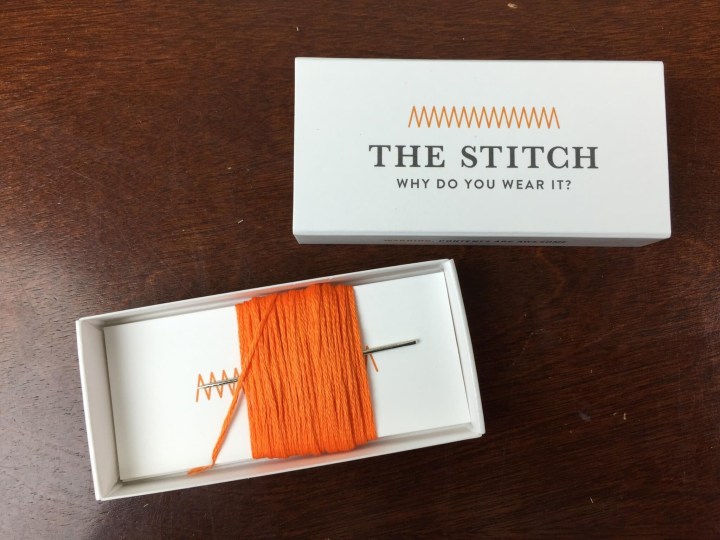 Speak Your Silence Stitch Kit ($5) This is a really unique item. 1 in 4 girls and 1 in 6 boys are sexually abused before they turn 18. Stitch an orange zigzag on your clothing to raise awareness of the issue and help turn it into a cause that people discuss instead of stuffing away.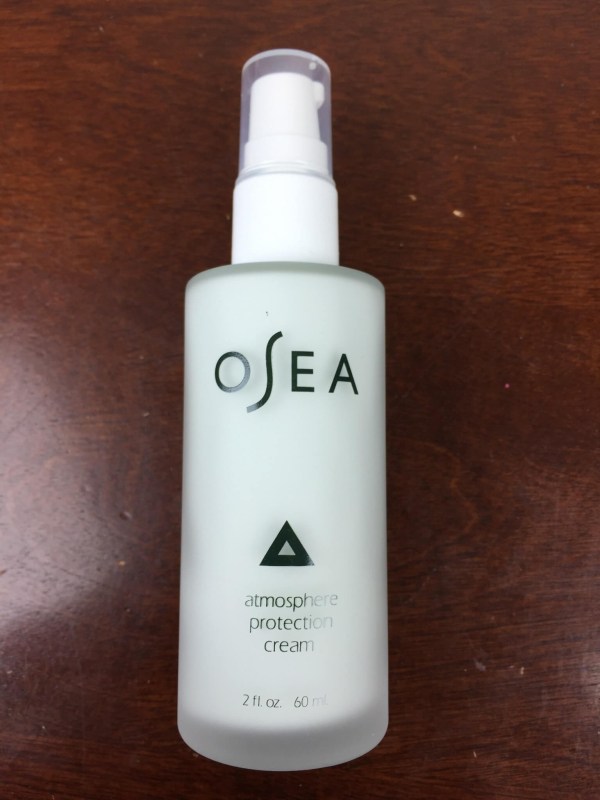 OSEA Atmosphere Protection Cream ($44) When I squirted this out I could tell right away it was algae based – it has that great sea smell! The cream uses a blend of dermal proteins to protect against and repair environmental damage.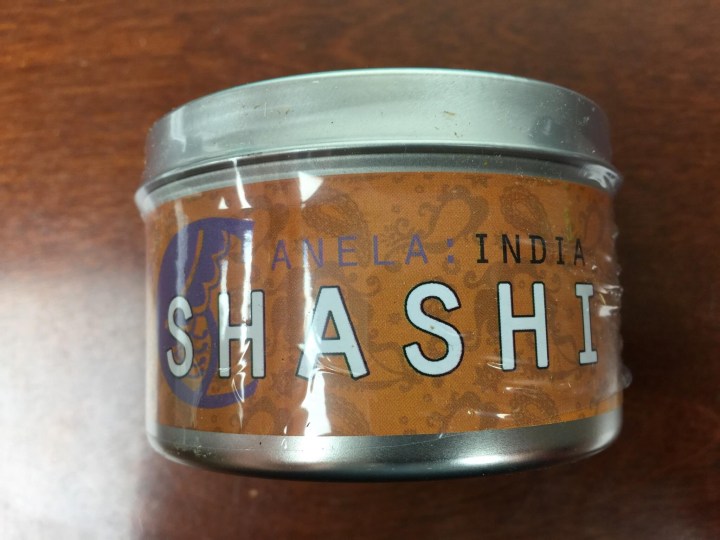 aCanela India Sashi Spice Blend ($19.50) Blended with organic cumin seed, mustard seed, turmeric, paprika, coriander powder, fenugreek leaves, dried mango, and fennel. This is great for some authentic Indian flavors in your home cooking – we'll use it for lentils!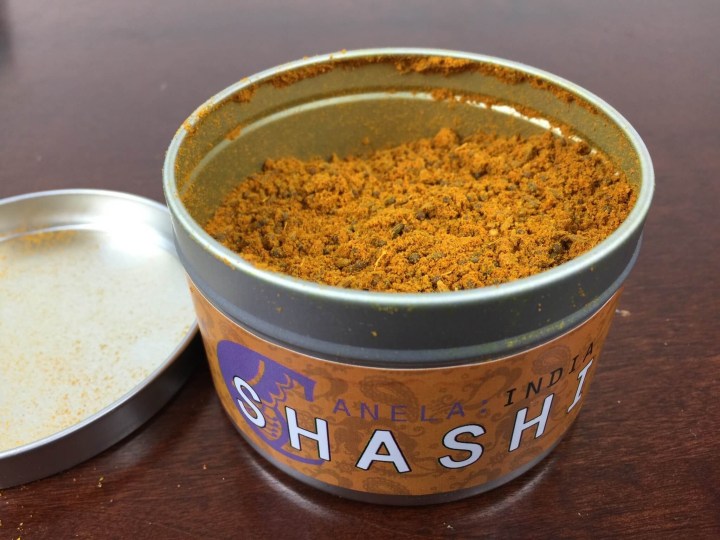 Here's how the spices look like.
CAUSEBOX Reclaimed Wood Frame ($?) & Christopher Craig X CAUSEBOX Hope 5″x7″ Foiled Print ($?) The frame is made from reclaimed fir! The print is foiled and exclusive to the box; it's designed to inspire the hope that comes with spring!
The print goes perfectly with the frame and is the first in a series of artist collaborations with CAUSEBOX. I love that they started with a frame so you have something to swap out the prints into!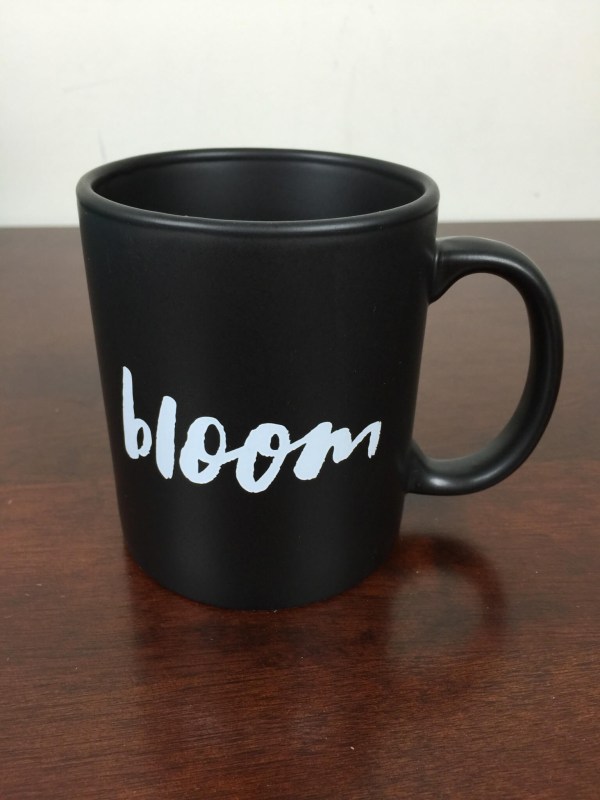 The CREATED Co. "Bloom" Mug (~$17.95) How will you bloom? I love this mug, which was created exclusively for CAUSEBOX!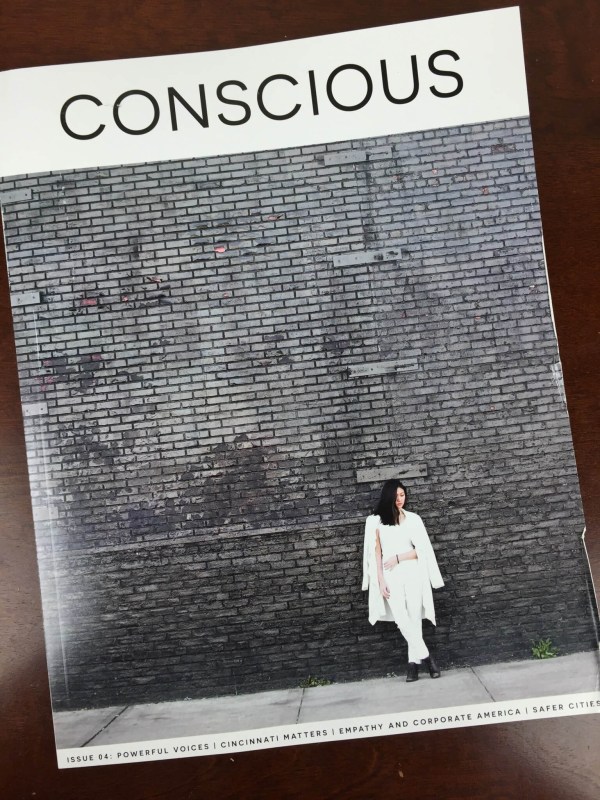 Conscious Magazine Issue 04 ($14) This magazine focuses on people who are positively impacting their communities and environment with in-depth stories. It's a serious magazine!
With this edition Causebox seems to be focusing more on causes rather than stylish items. While the value is high (too hard to come up with a total due to the exclusives), your personal value may not be quite up there if you're not devoted to the particular causes, but I think there's enough here to enjoy the lifestyle items and then see what else you get. It doesn't seem like they promise a specific amount donated to charity anymore with the purchase of a box, although they definitely support some great work and note that Speak Your Silence is their charity partner this spring.
Visit Causebox to subscribe or find out more! You can get a free gift with your first box with coupon code BLOOM.
The Subscription
:
Causebox
The Description
: In each box, you will receive at least $150 worth of products for women from Sevenly's favorite socially conscious brands. We will also introduce a new, exclusive Sevenly product in each box (!) Everything inside the box reflects our belief that "People Matter."
The Price
: $55.00 per month