BottomsUp Box is a quarterly subscription box that delivers all kinds of craft brew accessories and apparel. There's a lot that fits in this box, including custom and super unique craft beer related items.
Items to open your beer, keep beer cool and even something for you to wear.  There is plenty in this box to keep you happy while you have a brew or two.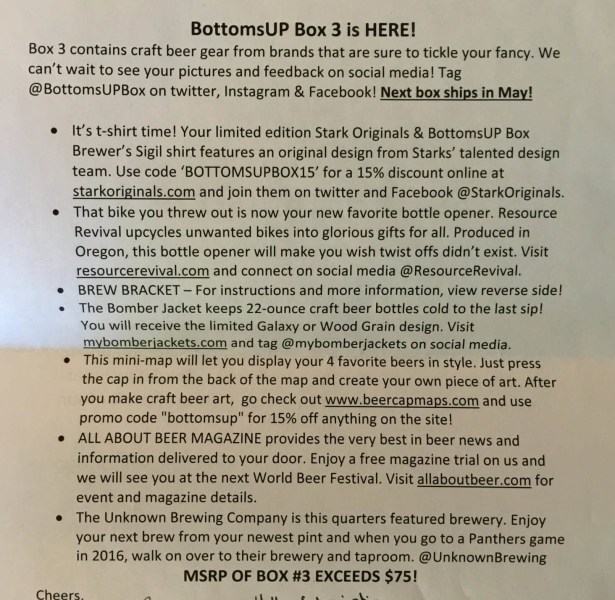 The description sheet gives you a rundown of the items you receive within the box.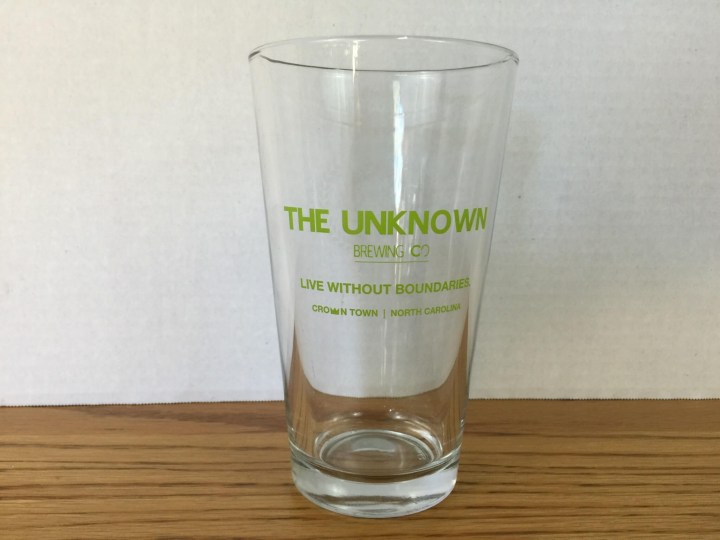 The Unknown Brewing Co beer glass.  I love the simplicity of this glass.  The green lettering would look amazing with a stout or porter poured into it. Unknown Brewing Co is this quarter's BottomsUp Box featured brewery!
BottomsUp Box stickers.  Nice simple stickers that would look good wherever you decide to put them.
BottomsUp Box Bomber Jacket.  Not just a bottle koozy, this one will actually wrap around a 22oz. bomber!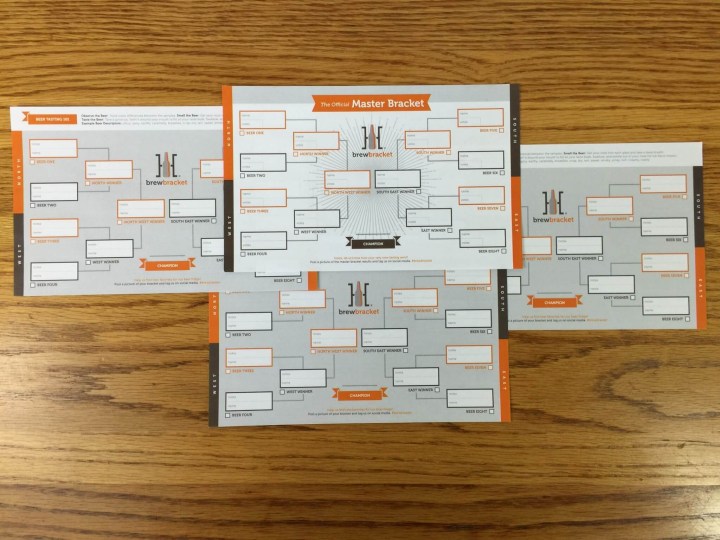 Brew Bracket.  Hold your own tournament to see which beer reigns supreme!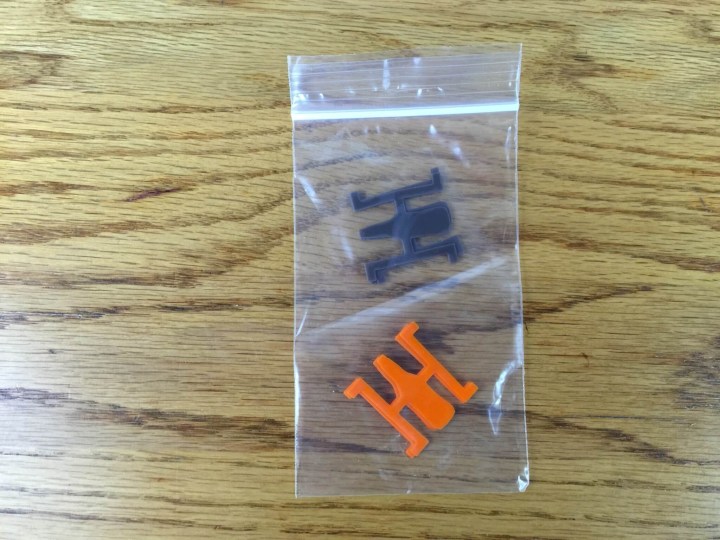 This set comes with brackets, game pieces and taster cups. There's enough brackets available on the sheets for four people to taste 8 different beers.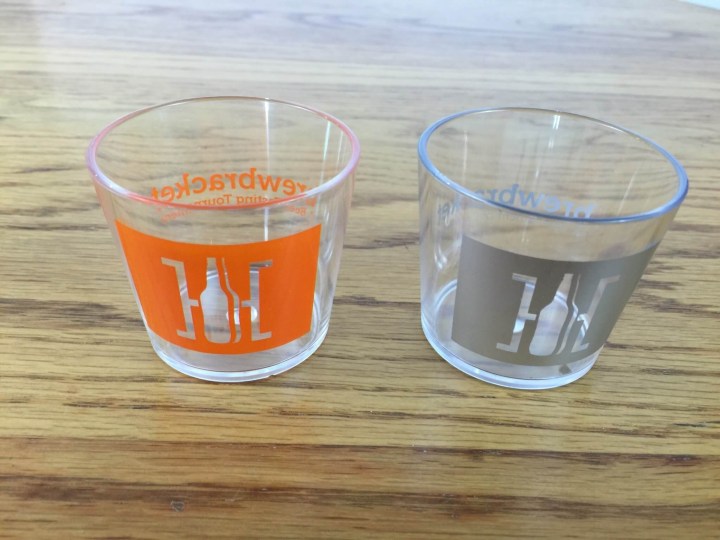 Beer Cap Maps included a mini version of their larger map to place your bottle caps.
This is a really neat idea, and even the mini will look awesome, but the big ones are amazing!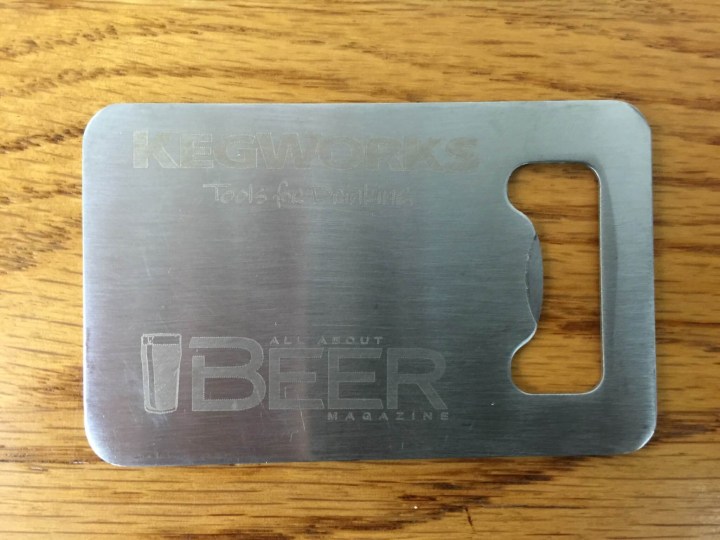 All About Beer Magazine credit card sized bottle opener.  Don't leave home without it – it's a credit card sized bottle cap opener, perfect for emergencies.
Resource Revival Bicycle Chain Bottle Opener.  A cool way to recycle a bicycle chain.
Savings on All About Beer Magazine.  It also makes a decent book mark and reminder to read a cool magazine and drink beer.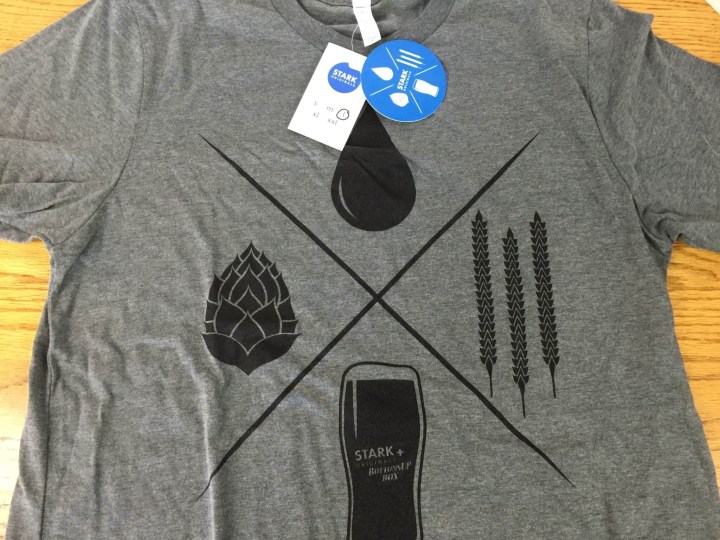 Stark Originals & Bottoms Up Box T-Shirt.  A super classy design on a super nice grey t-shirt. this shirt combines hops and grains, as well as the two companies on the shirt!
Bottoms Up Box is a subscription service that is full of value.  This box had an MSRP that exceeds $75.  An awesome t-shirt, bottle openers, glassware and lots of other items that look and work great in the collection of any beer enthusiast.
Visit BottomsUP Box to subscribe or find out more!
The Subscription
:
BottomsUP Box
The Description
: BottomsUP Box is the original craft beer apparel and accessories subscription box. Each box comes packed with craft beer branded items from around the country featuring unique and custom items.
The Price
: $35.00 per quarter