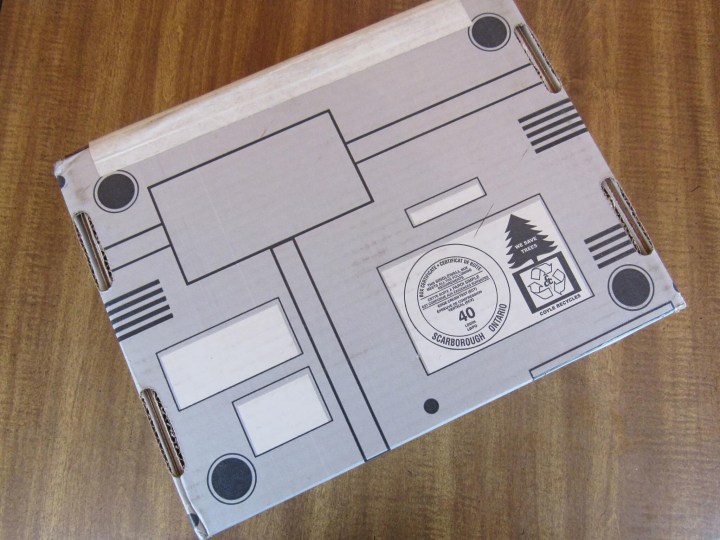 Arcade Block is part of the Nerd Block family of subscriptions and is a monthly video game mystery box. Arcade Block focuses on 4-6 video game collectible, one exclusive gamer t-shirt, and a promised value of $60.00. Arcade Block begins shipping on the 25th of each month.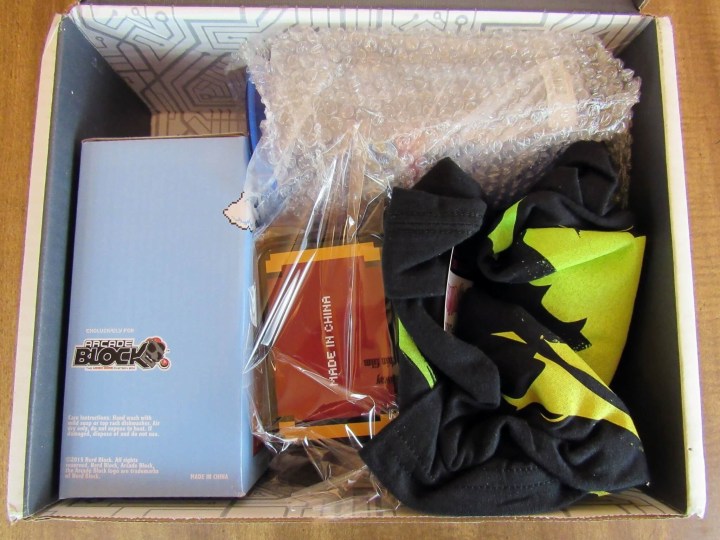 My boys, ages 7 and 17, love Arcade Block. They couldn't wait to get into the February box.
The Sonic the Hedgehog Drinking Cup is the Arcade Block Product of the Month. Happy 25th Birthday Sonic!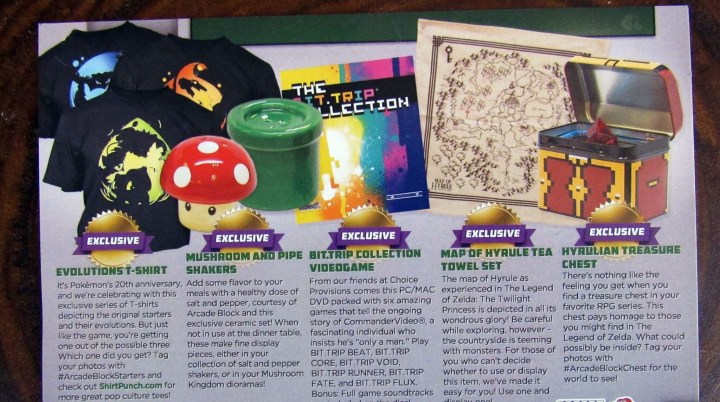 There are three different t-shirts this month to celebrate Pokemon's 20th Anniversary! Which shirt did T receive?
It's a great month for the boys. They are huge fans of almost everything in the picture. We are unfamiliar with Bit.Trip. T, age 17, has added his thoughts to the review.
T – First up is a Sonic the Hedgehog drinking cup ($9.99). It's to celebrate Sonic turning 25 and has an old-style Sonic winking.
A- J, age 7, could not wait for me to take pictures. He loves Sonic and watches Sonic Underground. I have the theme song stuck in my mind.
T – Next is the bit.trip. I honestly don't know much about. Never heard of it before.
A – The BiT.Trip Collection Videogame ($49.99) works on PC and Mac. There is a Steam code on the information card that I cropped out.  The DVD includes 6 games and the soundtrack. It's great that Arcade Block added a game this month.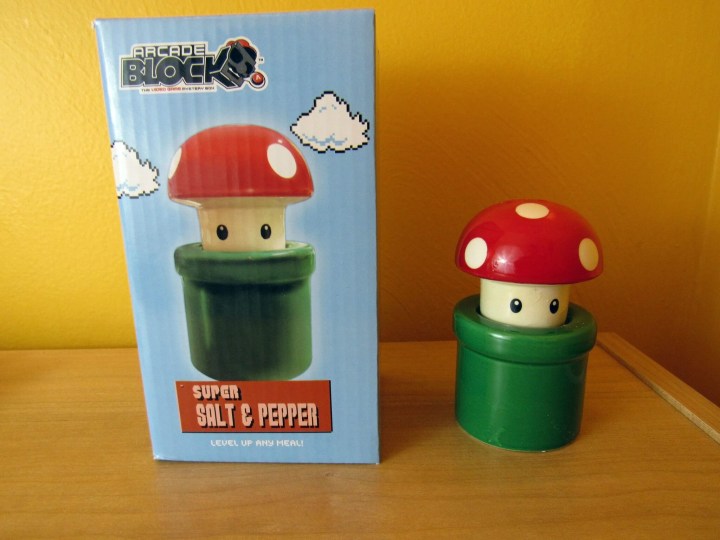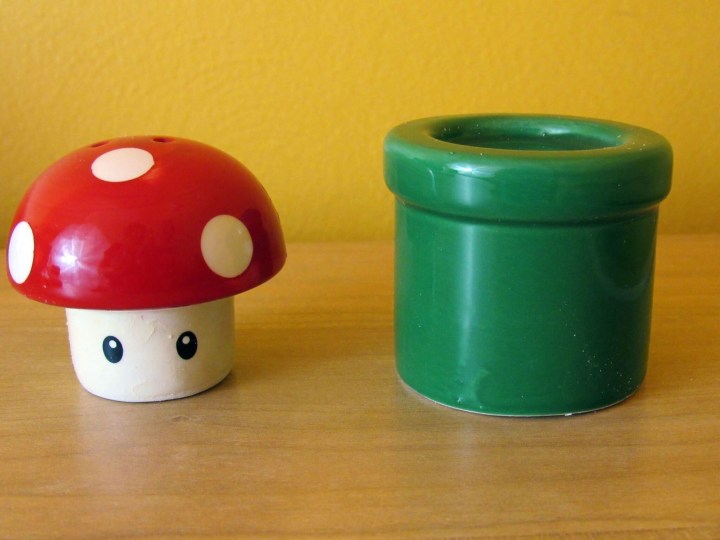 T – OH. MY. GOSH. This is the cutest thing I've ever seen! The "pipe" is one of Mario's main ways of getting around, and the mushroom is a power up that enables Mario to grow and take more hits.
A – The Super Salt & Pepper shakers are handwash or can be placed in the top rack of the dishwasher. I am placing the value to be $20.00 based on other Super Mario Salt and Pepper Shakers. It's really cute. I think T is going to display it in his room.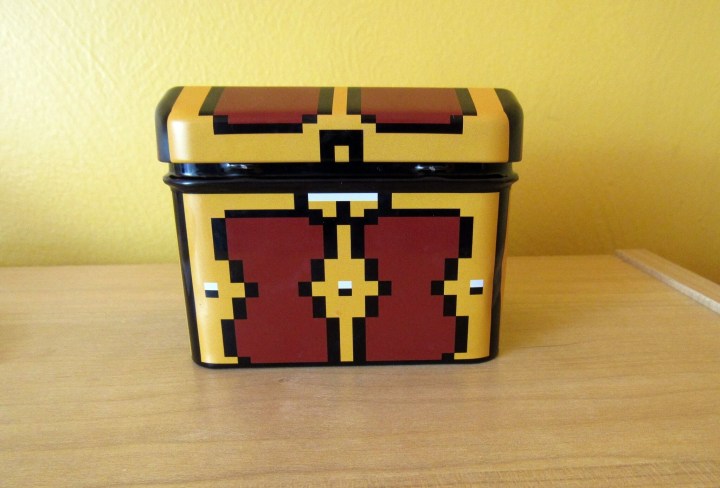 T- The Hyrulian Treasure Chest ($5.00?) is designed after the treasure chests from Zelda games. Link comes across them on his adventures and often they contain Rupees, the games currency. Here's another rupee for me to add to my collection.
A – T better check J's room for the treasure chest! What a fun way to celebrate the release of Hyrule Warriors: Legends released on 3/5/16.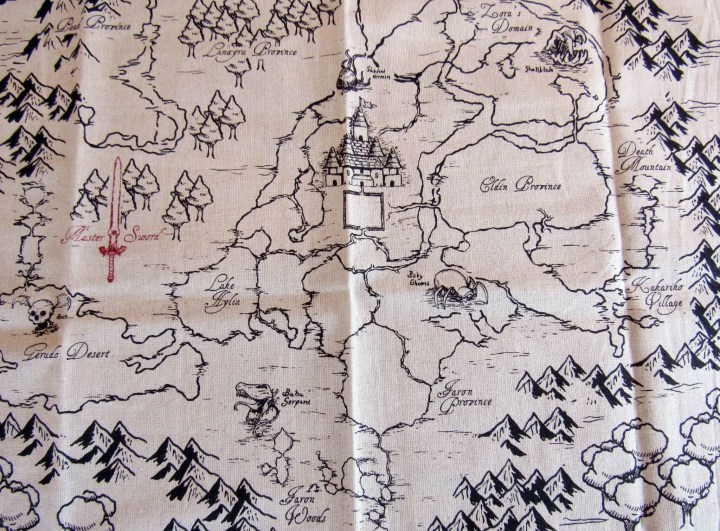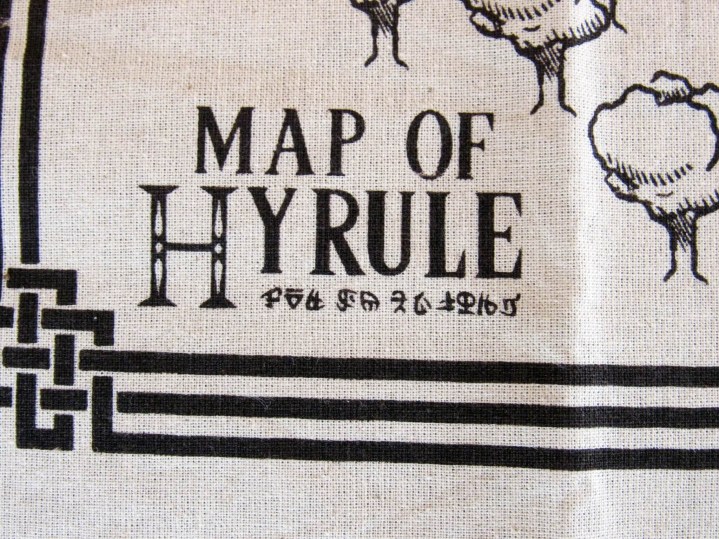 T – This Map of Hyrule is from Twilight Princess HD for the WiiU released on March 4, 2016. Great timing, because I received the game for my birthday. I love the Legend of Zelda Maps.
A- The tea towels are huge! T can't decide whether to use the towels or display them. Arcade Block sent two towels, so my vote is to use one and display one. I do think J took one for his room. He is eager to start his gaming collection and wants to follow in his brother's footsteps.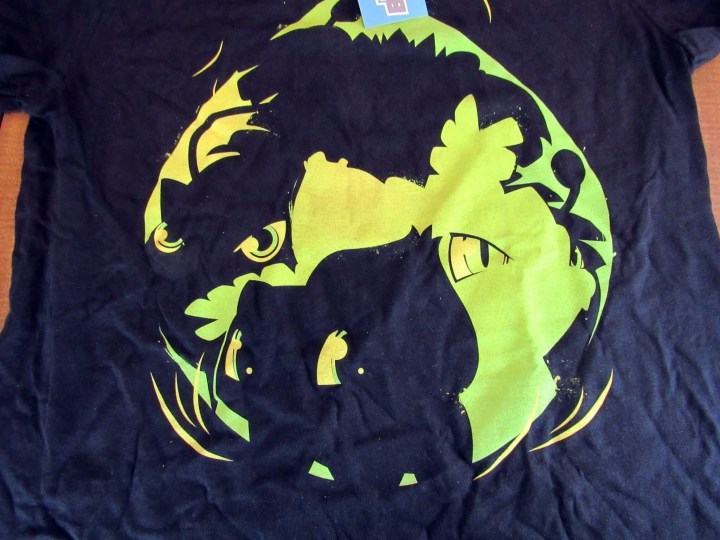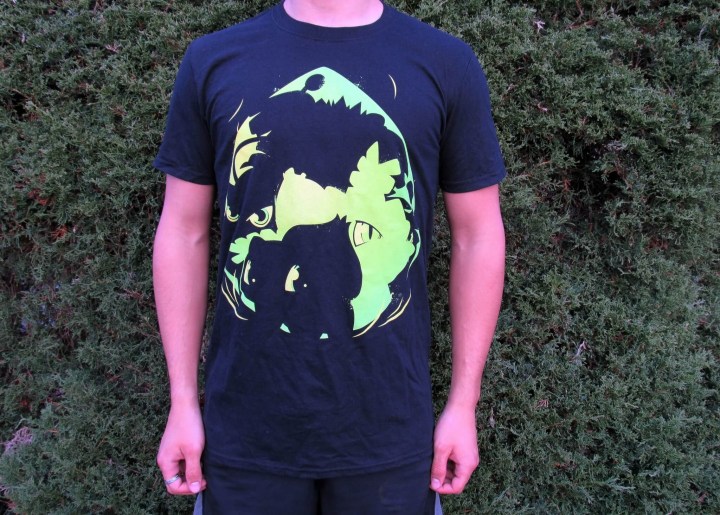 T – The Pokemon shirt, 1 of 3 possible shirts, features one of the three starting Pokemon from the original Pokemon games. It took me a minute at first to see them, but they're in the first shadow, then the green, and the farthest shadow. Bulbasaur, Ivysaur, and Venusaur are shown.
A- I lived through about 10 years of Pokemon with the boys, and the little one is only 7! Happy 20th Anniversary Pokemon! The Evolution t-shirt by Shirt Punch ($10.00?)  is soft and made out of 100% cotton. Shirt Punch creates awesome shirts!
The February 2016 Arcade Block was a big hit with the boys. They love Legend of Zelda, Pokemon, Sonic, and. of course Mario. It's great to see a game included too on CD and Steam. T's favorite items are the Legend of Zelda items. J's favorite item is the Sonic the Hedgehog cup. We had a blast unboxing the items and talking about the different games. It was a lot of fun!
What do you think of the February Arcade Block? Share your comments below!
Visit Arcade Block to subscribe or find out more!  Save 15% off your first box with coupon code SAVE15. (Enter code after green confirm order button.) Choose a longer subscription instead of the code for better savings!
The Subscription
:
Arcade Block
The Description
: A monthly mystery package delivered right to your door filled with apparel, toys, and collectibles all themed around video games! Every Arcade Block comes with a custom t-shirt (Has men's regular, fitted, and women's fitted tees – and now youth sizes!) and 5-6 epic items for you to tear into! Also available – Nerd Block Jr (Girl & Boy), Horror Block, Comic Block, and classic Nerd Block!
The Price
: $30.00 per month