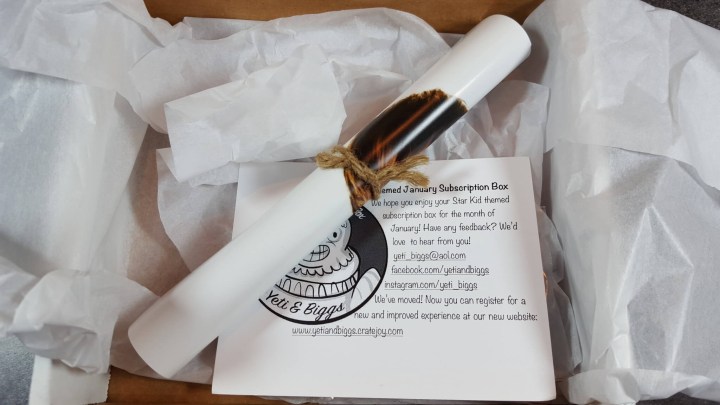 Yeti & Biggs: Thespian's Subscription Box is a monthly box for theater geeks.  I love the theater and think this is a fun idea.  This subscription came in a plain white box so nothing much to see there so the first picture is just of my first look into the box.
I'm going to tell you I was at a complete loss when I first looked in the box and saw this card.  I had no idea what it was talking about and I was so lost but I got online and did some looking and Team StarKid is an parody musical theater production that gave us the likes of Darren Criss whom I love and actually I've seen their first viral release of A Very Potter Musical back when it came out and loved it.  I did not realize they had done more but now I need to go and watch more of their productions.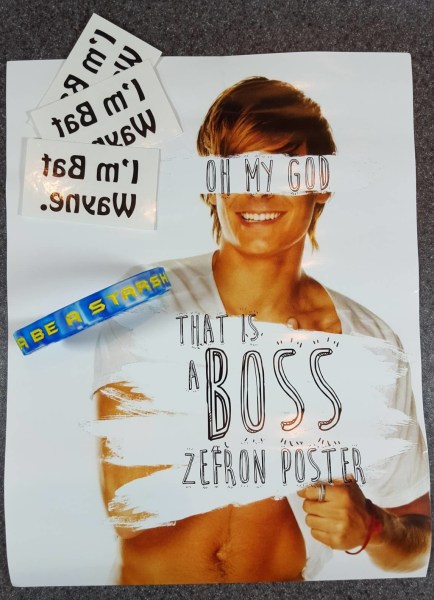 Everything in the box this month.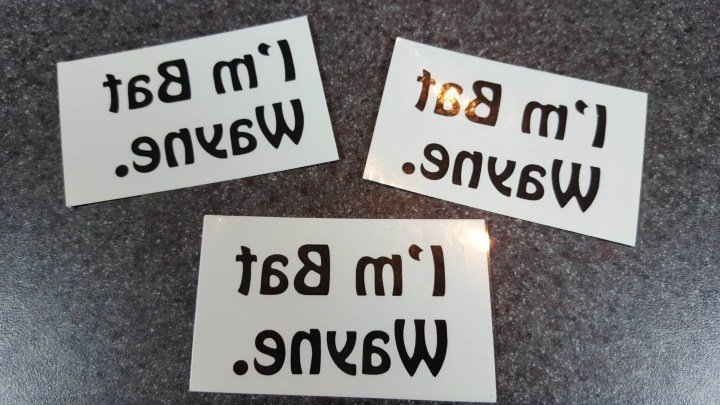 I'm Bat Wayne temporary tattoos – These are from Holy Musical [email protected]  I've only watch a bit of this one so far but it really is funny.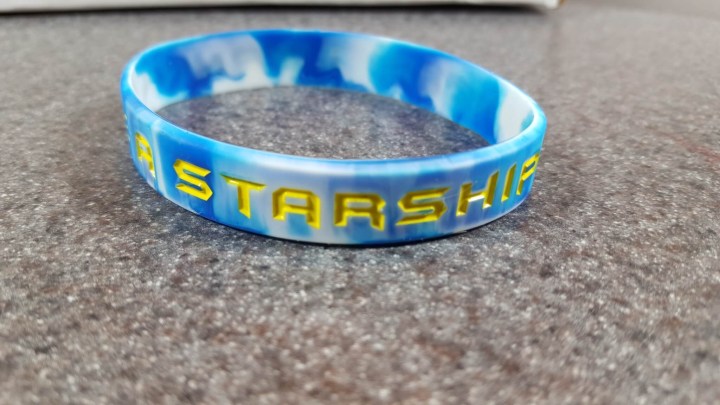 I Wanna Be A Starship Ranger bracelet – So who doesn't love Starship Troopers? It is just so awesomely bad that you have to love it.  I didn't realize it but when I looked they made a couple sequels to it.  Who knew?  This is your standard rubber bracelet and my boys already ran off with it.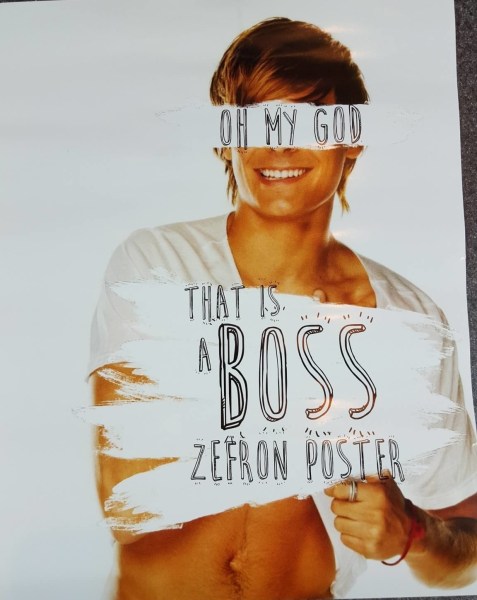 Boss Zefron Poster – This is from A Very Potter Musical and now I need to watch the whole thing over again since it has been that long since I've watched it.
So I'm not going to tell you how long I've been sitting here watching the musicals produced by StarKids and I'm sure I will be watching more. While this wasn't a certain production or company that I really knew much about it did help me discover something new and I can't wait to watch more.  I call that a win in the box category for that but the actual contents while great aren't that exciting to me and not sure what I will really do with them except let the kids play with them. Hmm… ok I changed my mind I may add the Zefron Poster to something in my office since really who doesn't want to look at that?! 🙂 I do love the idea of this box and I've seen some of their previous boxes that I think had items a little more me so I can't wait to see what else they come up with in future months.
Visit Yeti & Biggs: Thespian's Subscription Box to subscribe or find out more!
The Subscription
:
Yeti & Biggs: Thespian's Subscription Box
The Description
: Yeti & Biggs box includes 3 to 4 handpicked items relating to the theme of that month. These items include t-shirts, full length plays, jewelry, accessories, posters, and more. Each month is themed after a popular play, musical, or playwright.
The Price
: $19.00 per month