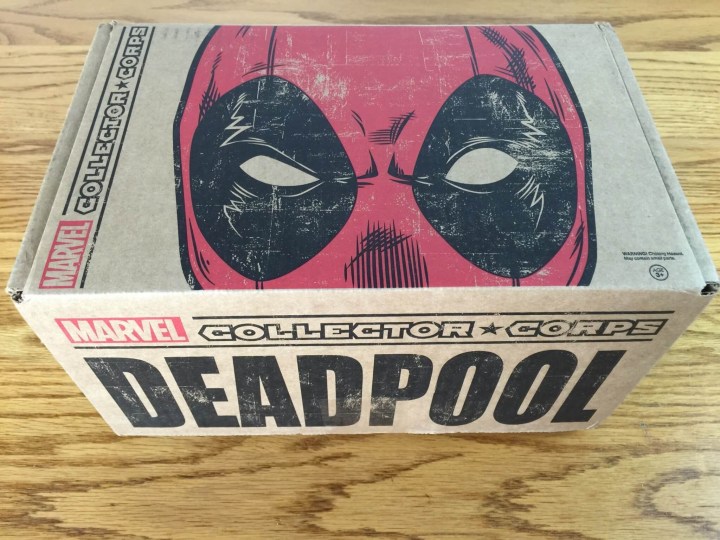 I stepped outside and staring up at me was the Merc' with a Mouth.  I was pretty anxious to see what Marvel had in store for me with the Deadpool edition of the Marvel Collector Corps subscription box.
Marvel Collector Corps is a bi-monthly subscription from Marvel Comics and Funko. Boxes are $25 plus shipping and there are no coupons. The box promises $50 in value every box, plus every single item is a 100% exclusive item. Past items have included vinyl collectibles, home items, accessories, and apparel. Every month has included a comic and the exclusive patch and pin.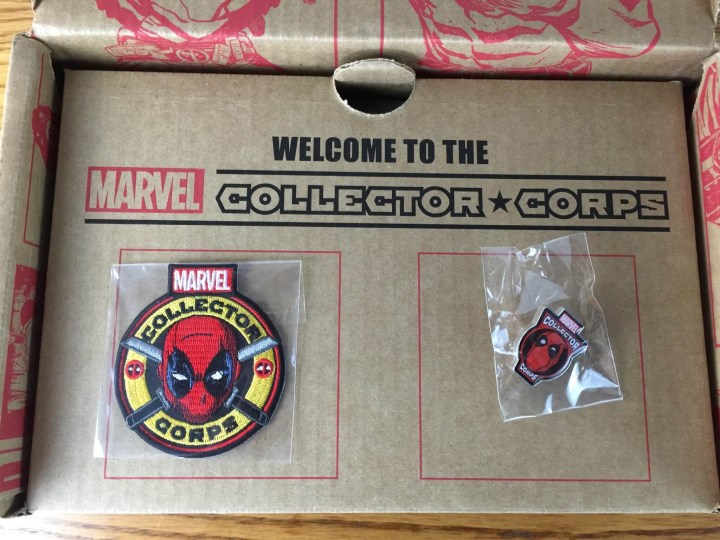 A Deadpool patch and pin are included and are the first things you see when you open the box.  The inside of the box has some cool artwork which we will look at in the next photo.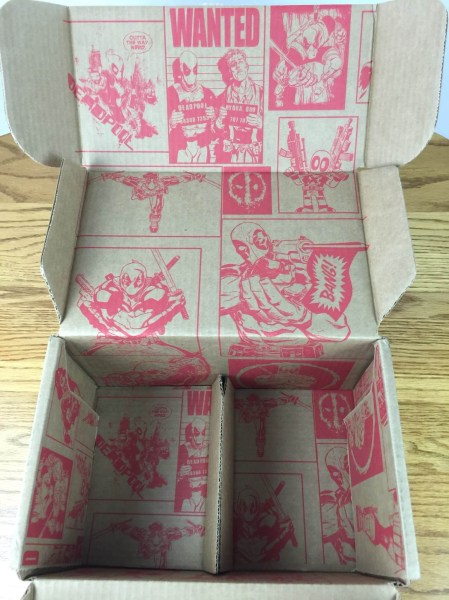 The art has plenty of looks of Deadpool.  From the cool action shots, the more cartoon-like look and even a shot of Hydra Bob.  Marvel Collector Corps gives you a lot to look at.
Deadpool, Deadpool, and look at that…more Deadpool!  What an awesome time to get the Marvel Collector Corps subscription box!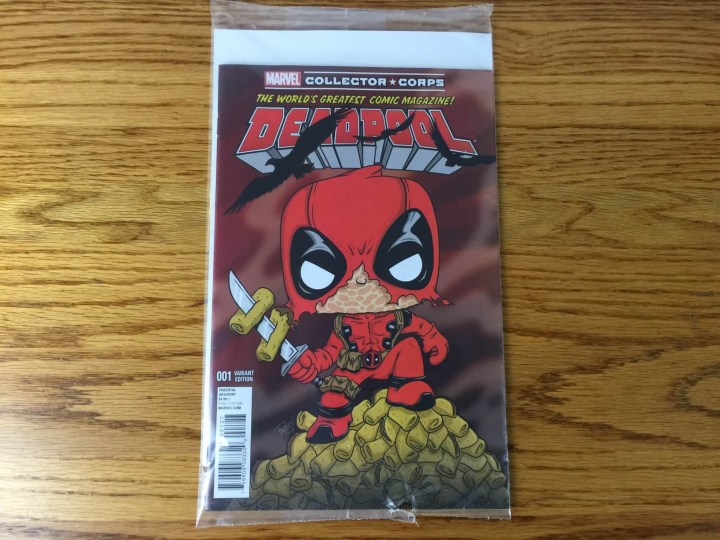 Deadpool # 1 Variant Cover – $4.99 cover price.  The Funko Pop version of Deadpool standing atop a mound of chimichangas graces the cover.  Looks like Deadpool is taking the moniker of "The World's Greatest Comic Magazine" away from the Fantastic Four.
Funko Pop! Deadpool(Leaping) Bobble Head.  This is a fantastic addition to any POP! collection.  The clear  stand is a nice touch to give Deadpool that action look he deserves.
Dorbz Deadpool Cowboy.  The Deadpool Kid arrives on his play horse and cowboy hat.  This is another exclusive toy for Marvel Collector Corps.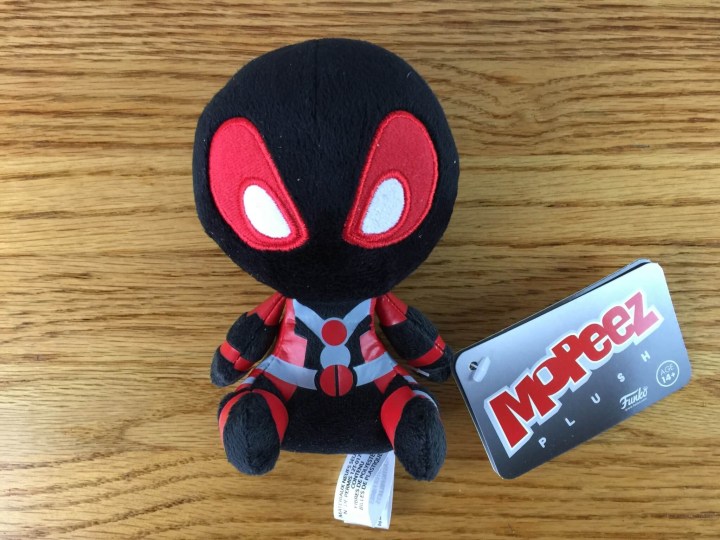 Mopeez Plush Deadpool.  Funko gives an alternative look to Deadpool with the black and red reversed.  Another awesome look for this loud mouthed mutant.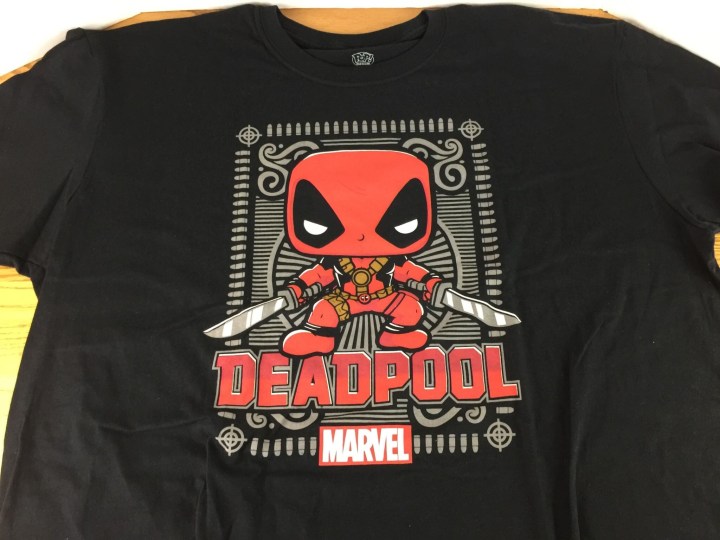 Deadpool T-Shirt.  I'm really liking the Funko Pop! look to this t-shirt.  Deadpool is everywhere and the fans are loving it.
Marvel Collector Corps knocked it out of the park with this box.  Deadpool is a hot commodity right now and this box is packed with so much great exclusive content.  Comic book, t-shirt and other collectibles that make a collection shine.  This is one of the best collectible values you can find within the world of subscription boxes. I can't wait for the next box – see the theme spoilers for Captain America: Civil War here!
Visit Marvel Collector Corps to subscribe or find out more!
The Subscription
:
Marvel Collector Corps
The Description
: Marvel Collector Corps is a subscription box designed by Marvel and Funko. Created for the Marvel Collector, each box delivers 100% exclusive premium collectibles, apparel, and accessories direct from the Marvel Universe right to your doorstep.
The Price
: $32.00 per month