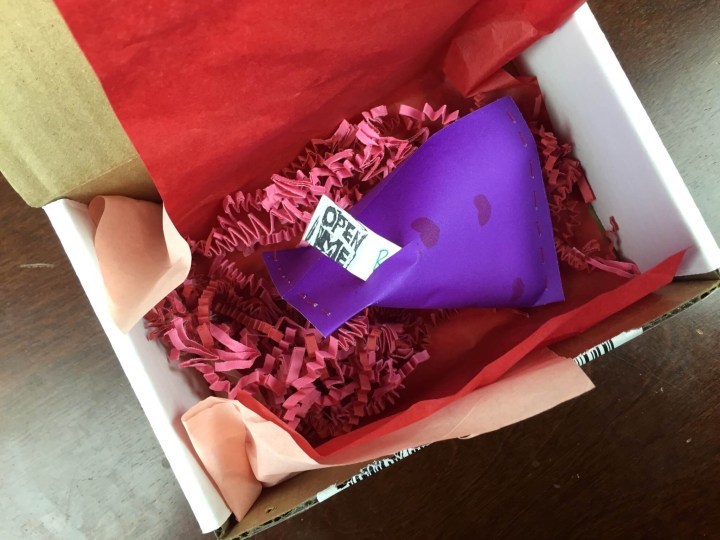 The Stud Club by Lulu Pickle Queen is a monthly stud earring subscription box. Every month you'll get a pair of handmade earrings plus a little something from a partnering Etsy shop.
Even though it's "just" a pair of earrings the box is all decorated and super fun to open!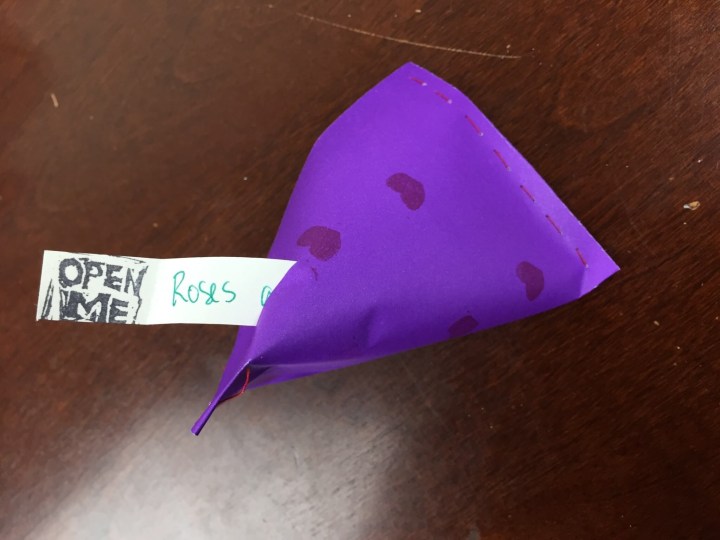 I have had my eye on this subscription for the longest time, and when I added it to my boxes under $15 per month list (but when you get a 3 month sub it's under $9 per month!) I knew I had to give in. Day to day I am a stud earring wearer!
The earrings come in this little paper pouch. 

 There was a little pull strip that gives a hint to the theme! It says: Rose are red, violets are blue, sugar is sweet, and so are your new studs, <3 Lulu!!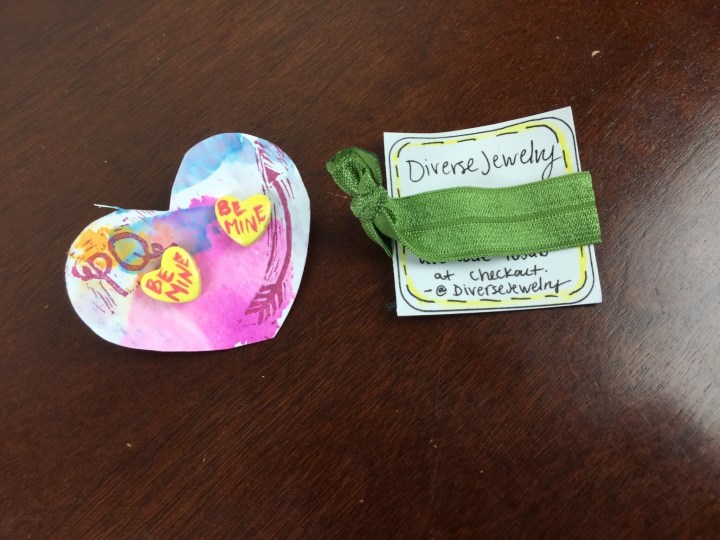 The bonus item this month was a hair tie from Diverse Jewelry (who also makes delicious looking polymer clay minis!).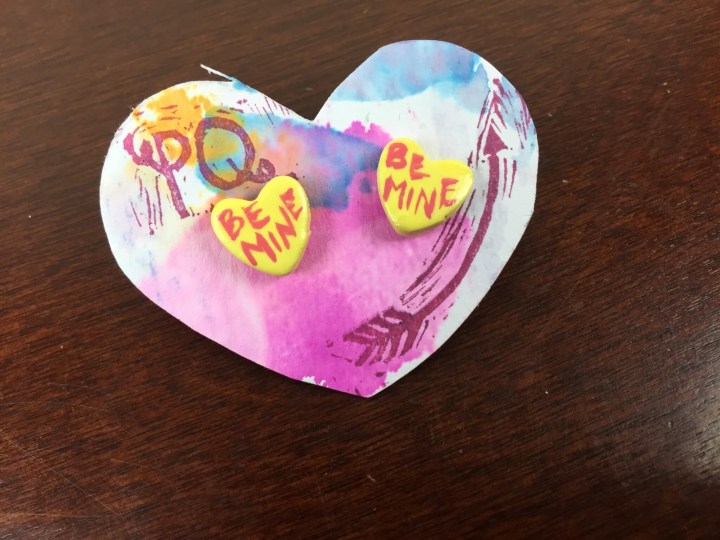 Conversation Hearts earrings! These are cute and fun and I love the colors!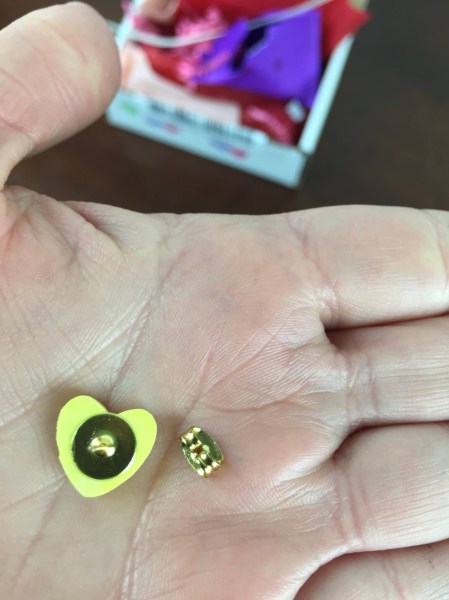 This is a fun subscription and I'm really looking forward to next month! I haven't even thought about having my daughter's ears pierced yet (and she hasn't asked), this also strikes me as being a great subscription for tweens and teens! I don't know what's not to like about a darling earring subscription, beautifully packaged, and a lot of fun, from someone who calls herself Pickle Queen!
Visit Lulu Pickle Queen Stud Club to subscribe or find out more!
The Subscription
:
Lulu Pickle Queen Stud Club
The Description
: Get 3 months of this totally rad artisan crafted stud earring club of the month!
The Price
: $24.75 per quarter