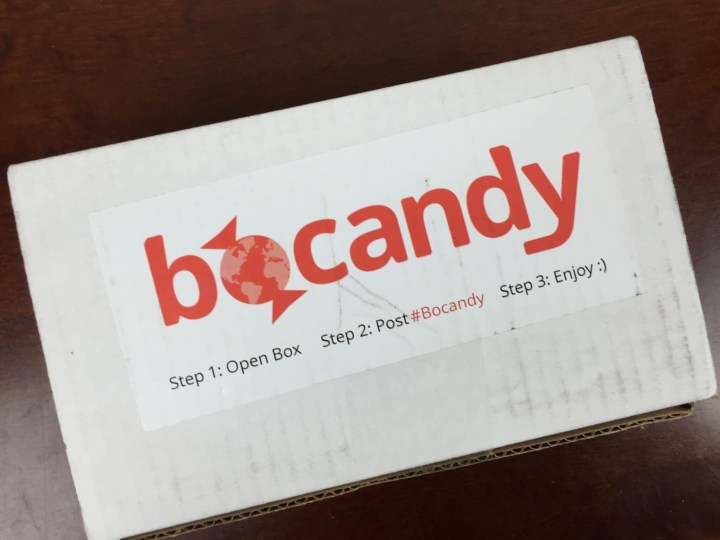 If you like all manner of candy, and you like surprises, Bocandy is a good choice for you.  Bocandy is a a monthly candy & snack subscription sending 7-10 different types of candy from around the world straight to your door!   Every month the box includes a pile of Bocandy's recent finds, and the contents are tailored to the seasons to avoid Summer meltdowns.  
This was great — all four items I could see upon opening the box were new tries for me.  The box has included some nice cake-like items recently, and it is nice to not have just hard candies and chocolate bars.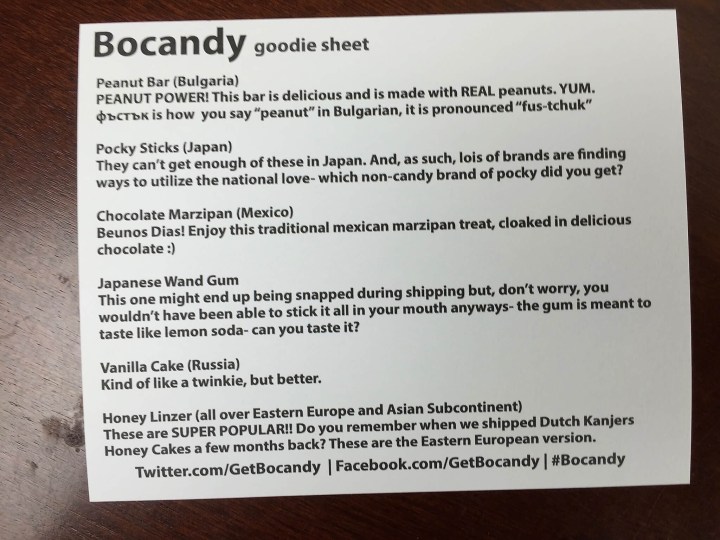 The goodie sheet has some background on each item, as well as the country of origin.  I love the geographic reach of each box!  There is usually an item from Mexico, Central, or South America, something from Eastern Europe, and something from Japan or East Asia.
Everything in the December Box!  It includes a couple of cakes, a couple of candy bars, and Japanese gum and pocky.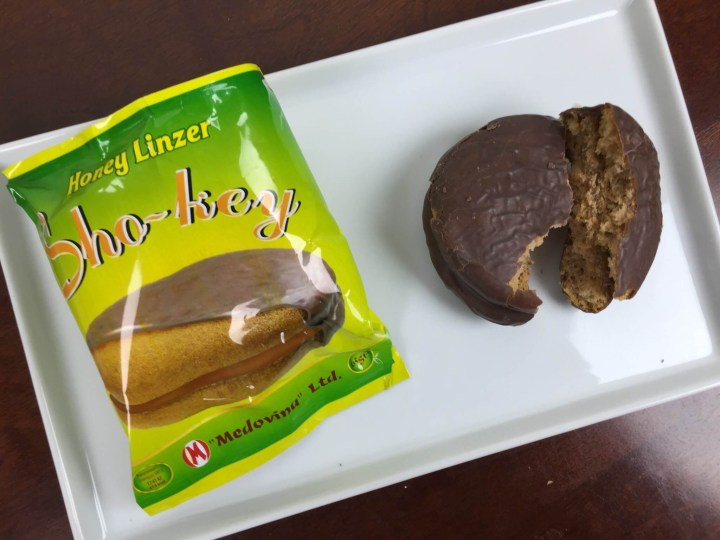 Honey Linzer (all over Eastern Europe and Asian Subcontinent):  A soft, lightly-spiced cake with a sweet honey cream inside and enrobed in a chocolate icing.  This version is made by a division of the Bulgarian Kras company.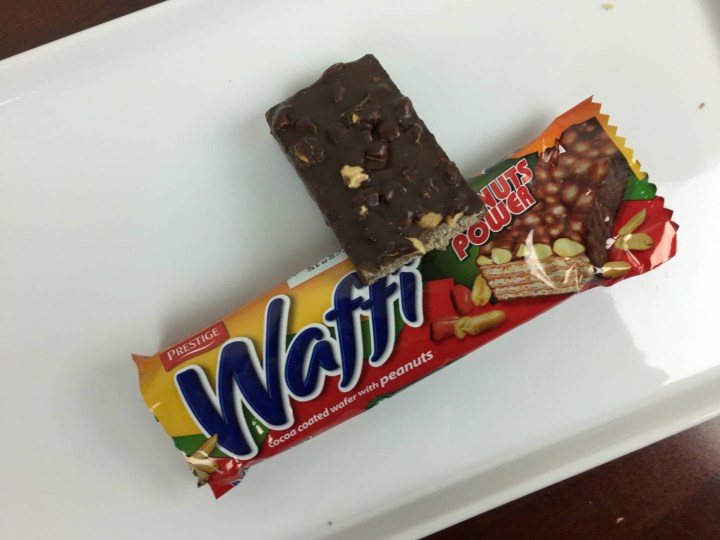 Mypa Peanut Bar (Bulgaria):  Prestige makes tons of varieties of wafer bars — this is one of my favorites so far (BoCandy loves  its Bulgarian wafer bars).  The white crisp wafer is layered with chocolate cream filling and topped with peanuts, then covered in chocolate icing.  The peanuts add a whole new dimension to the bar, much more than one would expect.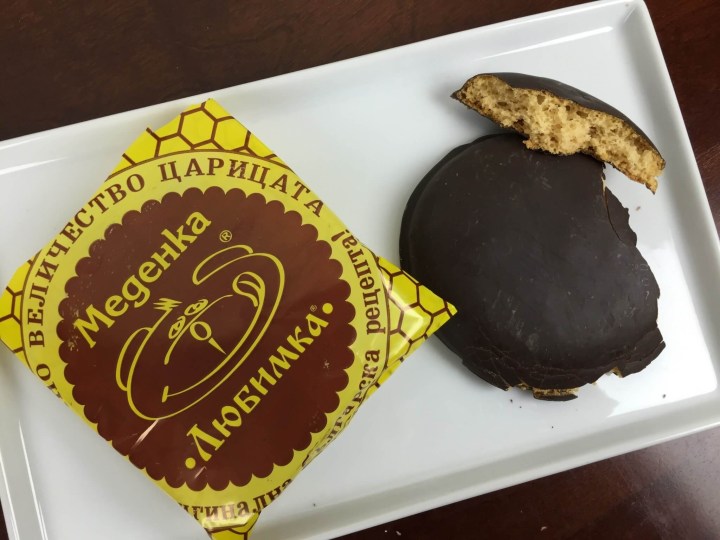 Vanilla Cake (Russia):  Its funny that this is called a vanilla cake, because it is a very richly-flavored bread.  It reminds me of German lebkuchen, but without the wafer.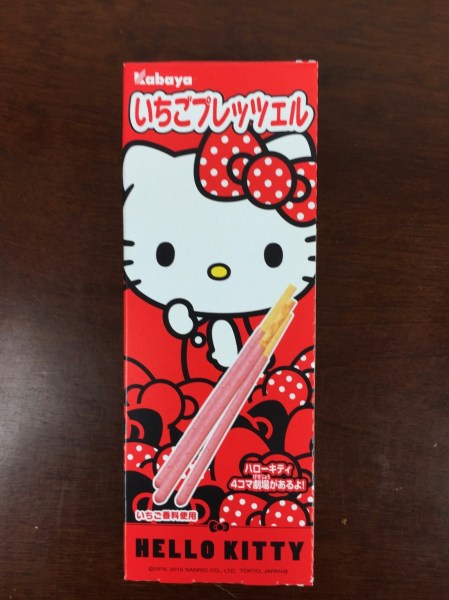 Cabana Pocky Sticks (Japan):  Our box had Hello Kitty branded pocky.  These are every bit as tasty as the classically-branded Pocky, with strawberry icing.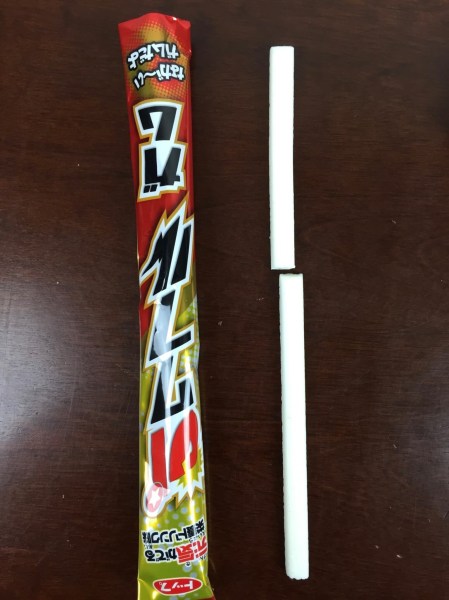 Japanese Wand Gum:  I'm not sure if there is a specific intent to the novelly-shaped gum, but it chews pretty well and makes a decent bubble.  It has a generic fruit punch-type flavor.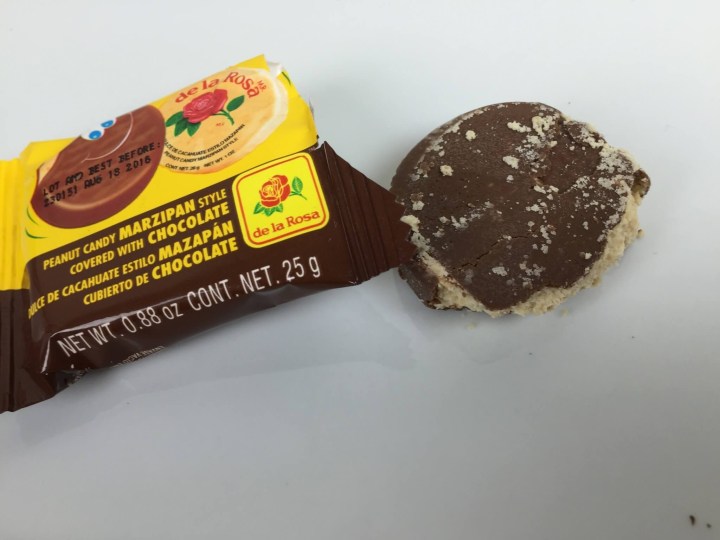 Chocolate Marzipan (Mexico):  This is an interesting attempt at marzipan.  It is a peanut candy in the marzipan style, rather than an actual almond-based marzipan.  The texture is not quite as dense, but it is creamy and has a nice nutty flavor.
Bocandy is a good all-around candy subscription.  We never know exactly what we'll get, but each box usually covers a few different continents, and there is always something good.
What candy or snack would you like to see in a future Bocandy? Save 20% on your first box! Use coupon code  SWEET.
Visit Bocandy to subscribe or find out more!
The Subscription
:
Bocandy
The Description
: Bocandy is premium candy from around the world! Each month Bocandy will send 7-10 different kinds of candy straight to your door. From savory to sweet, you will enjoy new brands each month.
The Price
: $15.00 per month