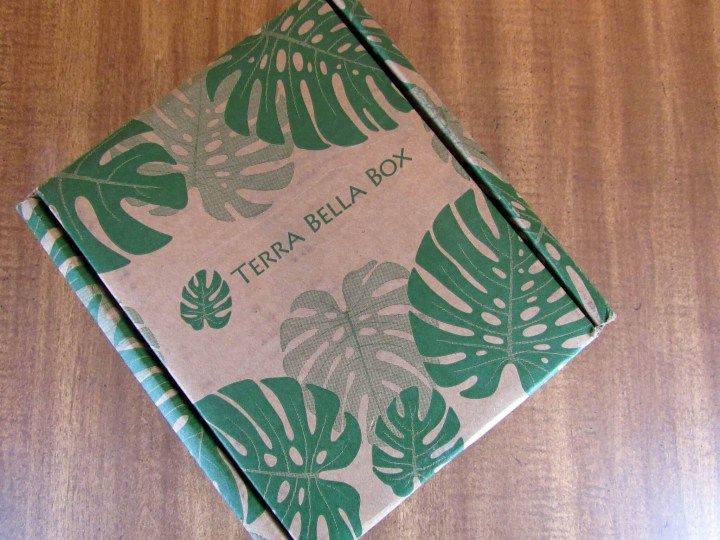 Terra Bella Box is a monthly beauty subscription box featuring all-natural products! In every box are 5-6 natural products like soaps, bath products, body products, lotions, fragrances, cosmetics, and more. Terra Bella Box also offers a "Lite" subscription with just 2-3 products! All the products are small-batch produced by local businesses! Terra Bella Box focuses on variety, so you won't receive a drawerful of mascara, but instead get a rotating variety of products to replace or enhance your existing regime.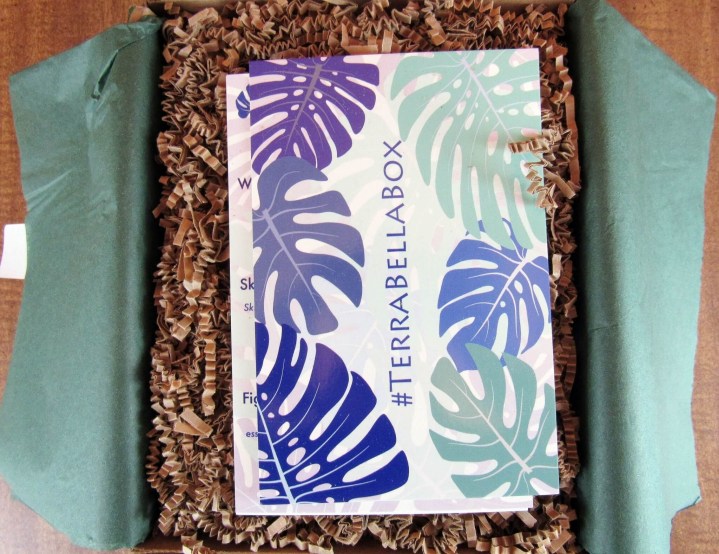 The products are well protected in the box.
The information card provides information on the product along with where to purchase them and the price.
I am excited about the items in the January box! I recognize a few brands, and a few are new to me.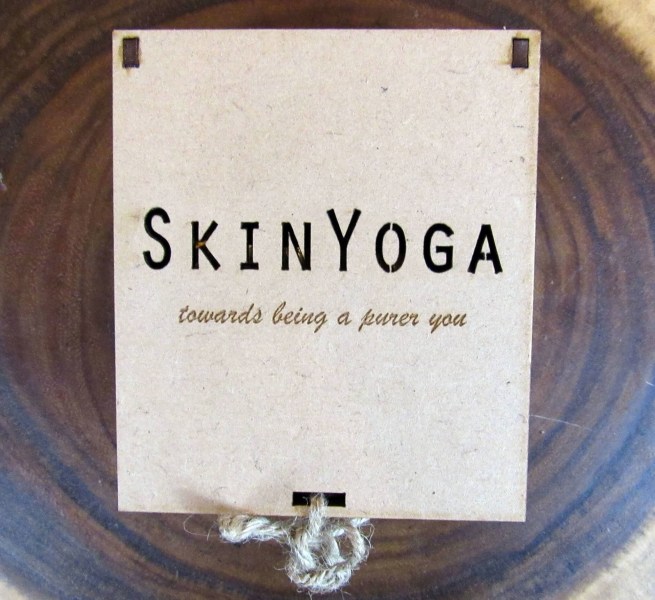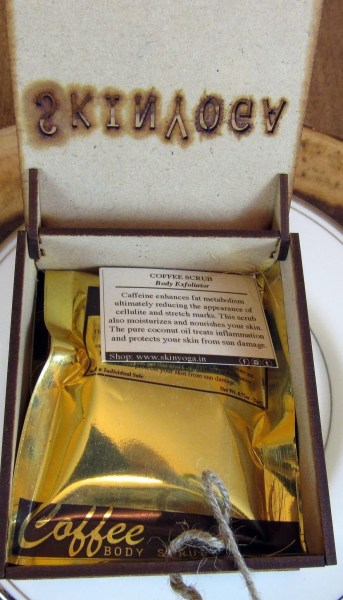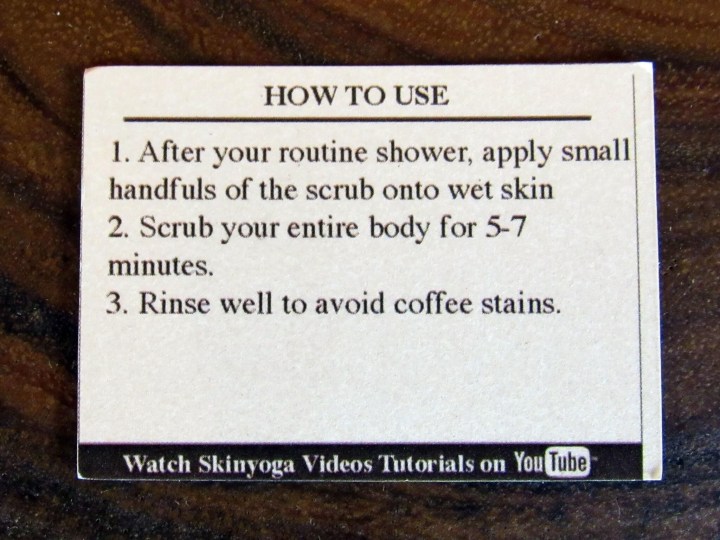 The Skin Yoga Coffee Body Scrub ($9.99) packaging is beautiful.  The coffee scrub has a rich coffee scent with a slight sweetness to it. The made in India body scrub has three ingredients – coffee beans, coconut oil, and sesame oil. I'm a fan of coffee scrubs and agree that they help reduce the appearance of cellulite.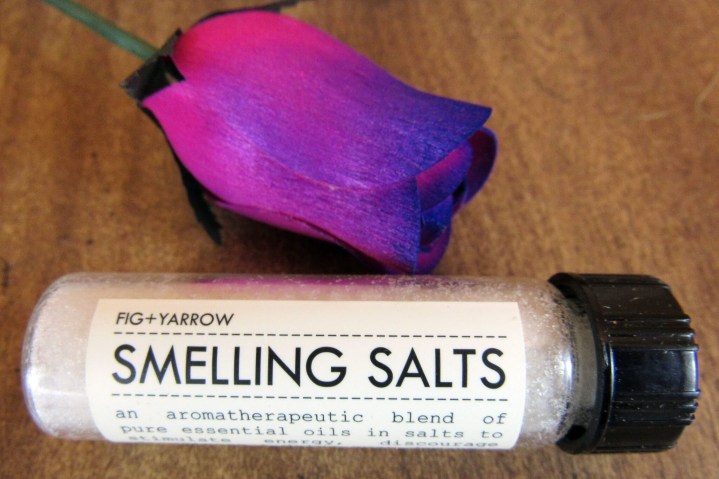 The Fig & Yarrow Smelling Salts ($12) takes away your drowsiness and gives you energy. The scents I could smell were mostly the Eucalyptus and Rosemary scents. I never received smelling salts before in a subscription box. I will place it in a plastic bag and put it in my purse.
The Meraki Rosemary Sage Hair Oil ($15) smells good enough to eat. The delicious smelling hair oil is great for dry scalps and helps prevent breakage. It's a great item for a winter box. The Meraki website is closed for January.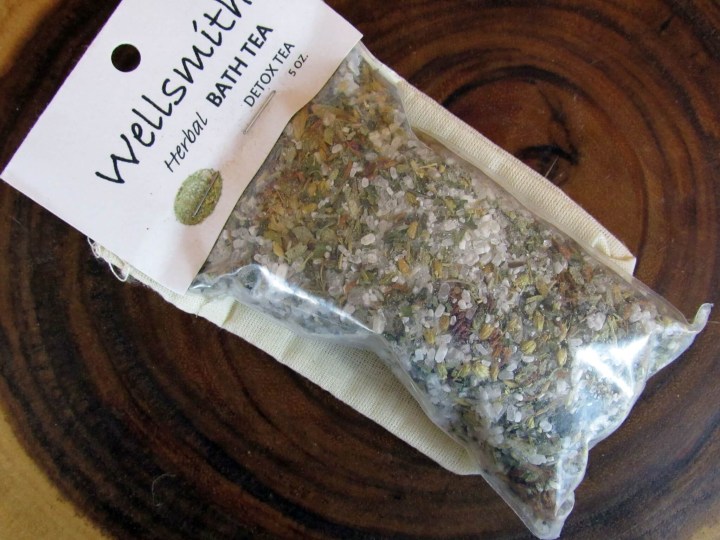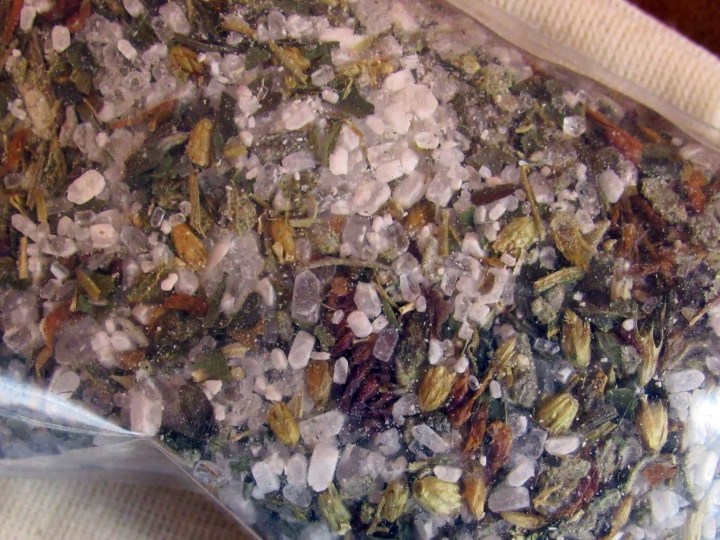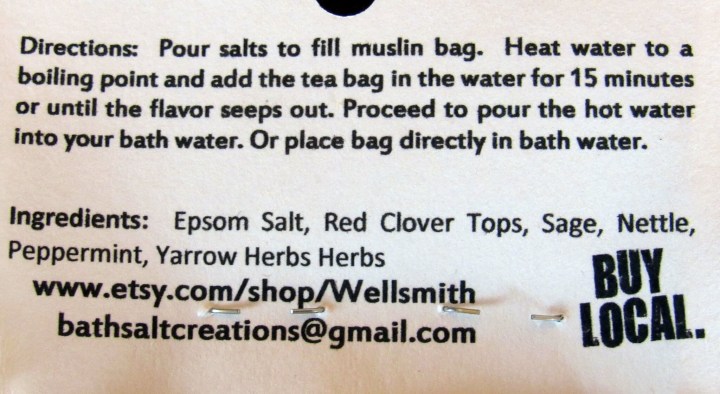 The Wellsmith Detox Bath Tea is timely for January. January is a great month for skin detox and releasing the toxins. I place the salts into the muslin bag and then directly into the water. It works every time!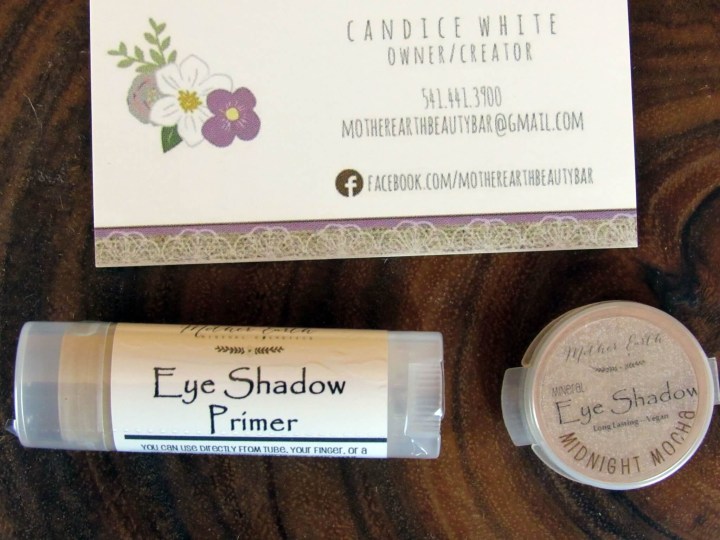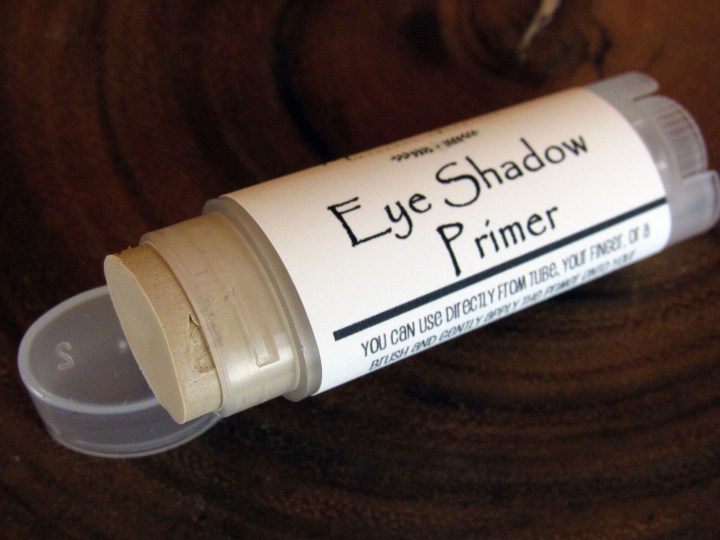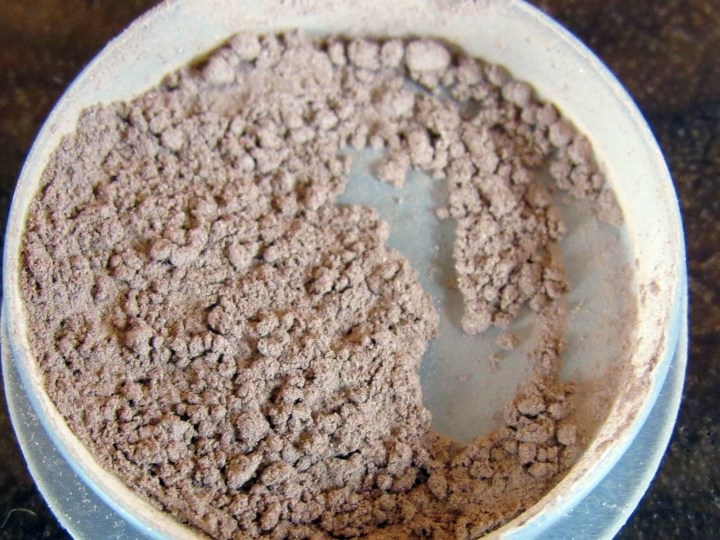 The Mother Earth Beauty Bar Eye Shadow Primer + Eye Shadow in Midnight Mocha ($10) is a thoughtful combination. The vegan and cruelty-free primer helps eye shadow to look gorgeous on you and for it to last longer. It's perfect for those times when you are creating a look. The Midnight Mocha eye shadow is similar to my skin tone. It did not show up well in a swatch. It was easy to apply to my skin.

I am excited to try out this subscription. I love natural makeup and skincare. This month's box contained a few new to me brands. I love the product scents. The variety is amazing. The best part is that I can use everything! The value is $51.99 which is great for a natural beauty box.
We also have a spoiler for the February Box!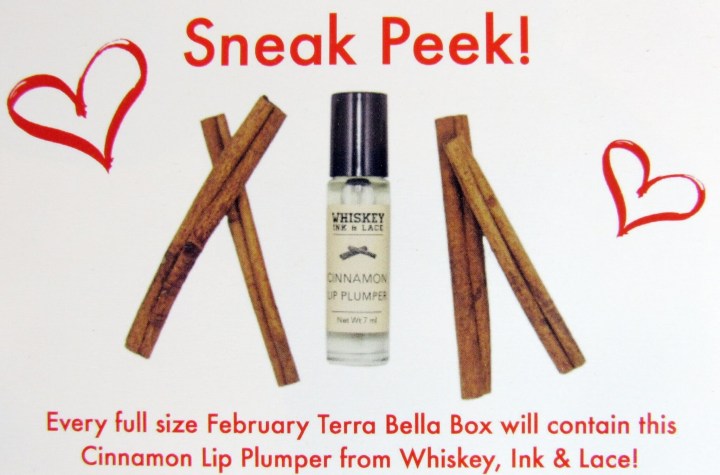 Every February 2016 full-size Terra Bella Box will have a Whiskey, Ink & Lace Cinnamon Lip Plumper ($5)!
Visit Terra Bella Box to subscribe or find out more! Save 10% off the month-to-month subscription price full-size box with coupon code HELLO! Or sign up for a pre-paid plan (full-size box) with coupon code HELLOBONUS and get an extra item in every box when you subscribe!
The Subscription
:
Terra Bella Box
The Description
: Terra Bella Box is a different kind of beauty box. We find products that are created in small batches by small businesses, are always cruelty free, and are made with the finest natural ingredients. Good for your body, good for the earth, good for local economies.
The Price
: $37.95 per month for the full-size box (5-6 products), $17.95 for the lite box (2-3 products)
The Coupon
: Save 10% on the month-to-month full-size box with coupon code!