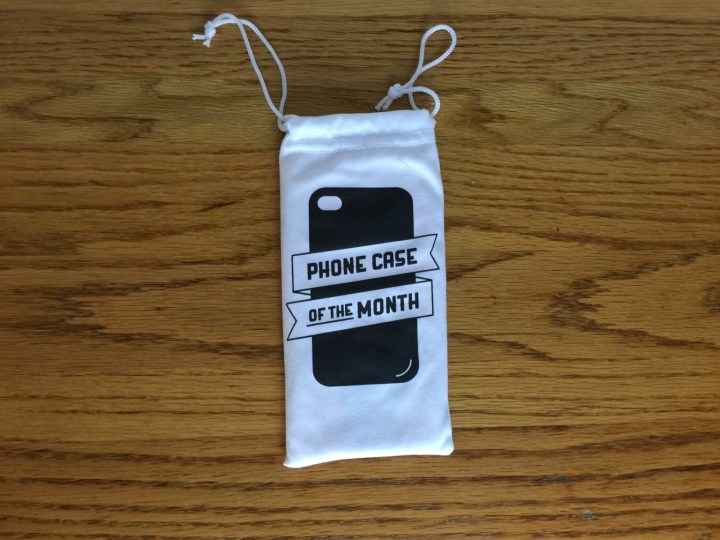 I like my phone case and all, but I want a different look every now and then.  Luckily Phone Case of the Month has you covered so you can sport a new look for the handheld device you can't live without.  iPhone 6+ case pictured – this subscription produces cases for iPhones and the Samsung Galaxy.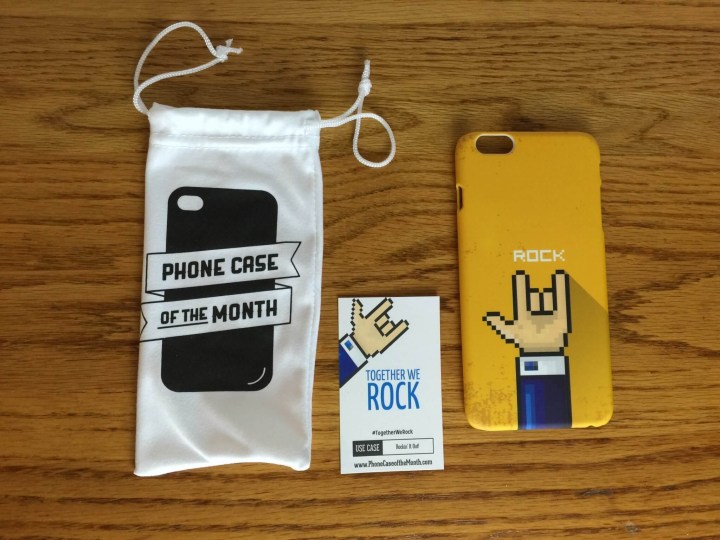 Phone Case of the month is a nice simple service.  You get a new phone case every month and it comes with a cool carrying pouch. They print only 200 of each design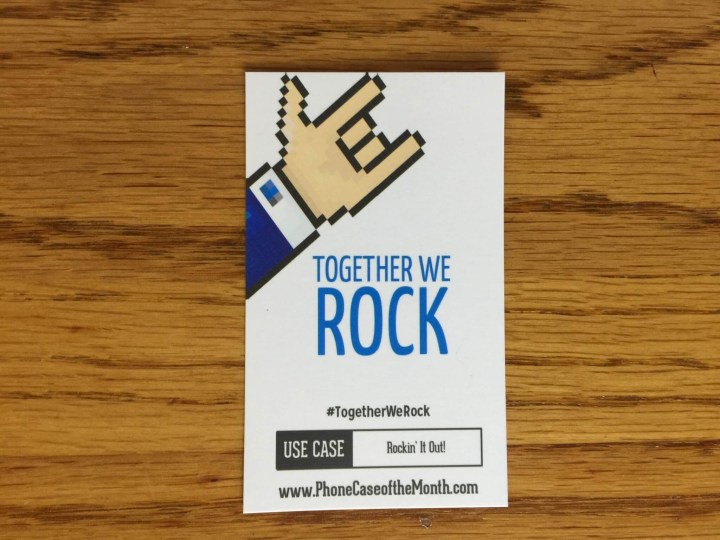 There isn't a whole lot Phone Case of the Month needs to put on the description card.  The name of the case and what to look for on the site is really all you need however.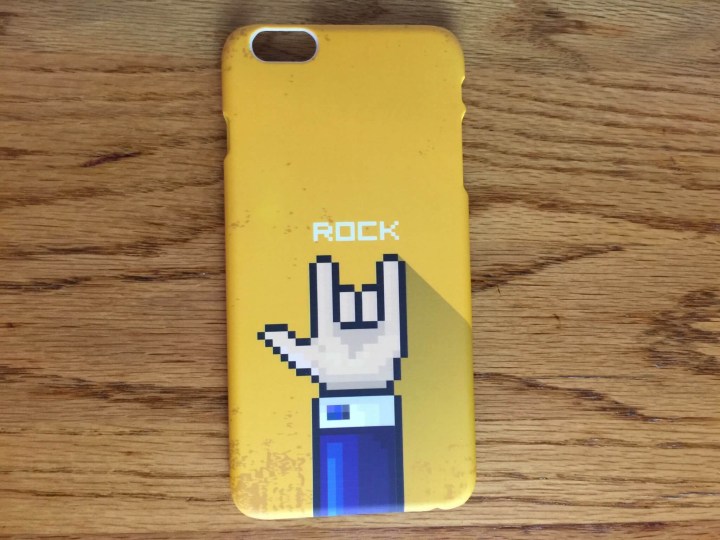 Together We Rock phone case has an 8 bit video video game look.  The yellow and blue look great together diving your boring ol' phone some fun color. You can download matching wallpaper from your subscriber area, too.
This is a very fun service provided by Phone Case of the Month.  When buying your phone, it's important to get a case for it and for those that like to mix and match accessories, this service could come in handy.  It is also great that the subscription service is only $10 per month!
The one word I did not use in describing this month's case is protective.  While it looks great and is somewhat grippy, the case does not wrap all the way around the phone.  If your phone lands face down, you will essentially be out of luck.  So be careful and keep that in mind!
Visit Phone Case of the Month to subscribe or find out more!
The Subscription
:
Phone Case of the Month
The Description
: A limited edition phone case every month for only $10. Only 200 printed and all designs are exclusive to this subscription. Each package includes a one of a kind phone case as well as neat little surprises such as stickers, temporary tattoos, unicorns, and who knows what else! Now has Samsung Galaxy in addition to iPhone cases.
The Price
: $10.00 per month