It's been a cold wintry day here. Time to share the rest of my order from the Modcloth January 2016 Stylish Surprise Sale. I've worn the two shirts this winter that I bought from the March 2015 Surprise Sale. I've purchased dresses from Modcloth in the past that I loved. Will I like my mystery apparel and shoes?
ModCloth offers "Stylish Surprise" mystery grab bags a couple times a year. Last week they offered:
ModCloth Stylish Surprise Dresses – $20 (XS-4X)
ModCloth Stylish Surprise Apparel – $15 (XS-4X)
ModCloth Stylish Surprise Shoes – $10 (5.5-10)
You can buy as many as you want as long as they're in stock – you select the size, and there's free shipping at $75, so most people buy multiples.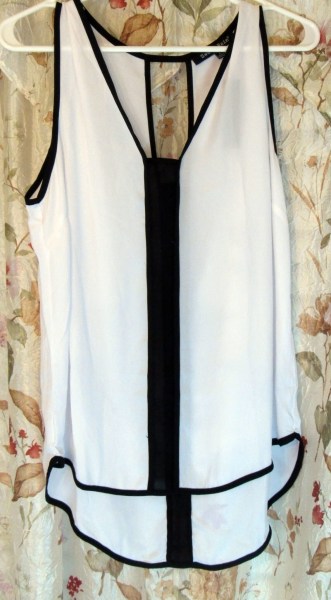 Modcloth confused everyone by having the sale in January instead of March. Further confusion is upon me because the apparel items I received are summer items. The 100% polyester shirt is hand wash cold and line dry. The material makes me think the shirt should be paired with a blazer. However, it is low cut and see-through. I don't' see it being appropriate for a professional work environment. I have no clue what to do with this shirt.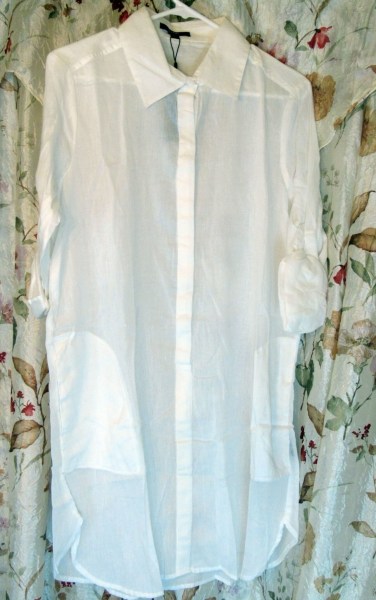 The S Line Black Label sheer white shirt reaches to my knees. It has pockets that you can easily see in the picture. The material is 65% polyester and 35% cotton. I'm not sure what to think of either shirt. The first shirt might work with a jacket or blazer. I could wear the second shirt over clothing that I don't want to ruin. Maybe Modcloth is preparing me for my next career of winning the over 40 white t-shirt contest?
Will I fare better with the shoes?
The Quipid Ballet Flats in Blush are flat. They fit comfortably although I felt like I was walking on bare ground. The shoes have possibilities.
The City Classified Aaron Low Heel Oxford has a velcro strap. My 16-year-old took the last picture and did not tell me the Velcro strap wasn't lined up. The shoes are comfortable. I will wear them if I can line up the velcro straps properly.
I loved the two shirts that I received in the March 2015 sale and been wearing them all winter. This time, I did not like the shirts as much. I ordered an apparel item for my sister. She received a gorgeous green short sleeve top with detailing on the bottom. I wasn't able to use her cellphone picture because the quality was poor. I'm jealous!
I was hoping for either wild crazy shoes or boots. I will wear the shoes. I like the Oxfords a lot. I do plan to order again if they run a sale in March!!!
What do you think of my ModCloth Stylish Surprise purchase?  What did you receive? Share below!