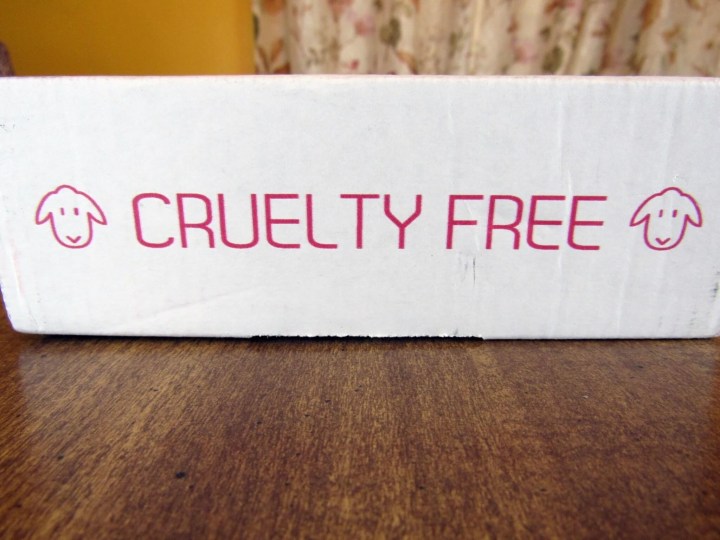 LaRitzy is a monthly vegan beauty subscription box. You'll get 4-5 full and luxury size cruelty-free beauty products in every month's box.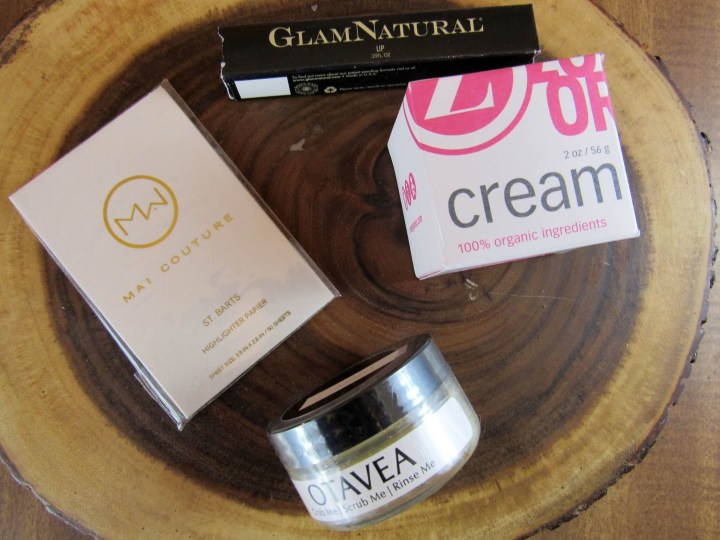 My box did not fare well through the USPS system. Everything arrived intact.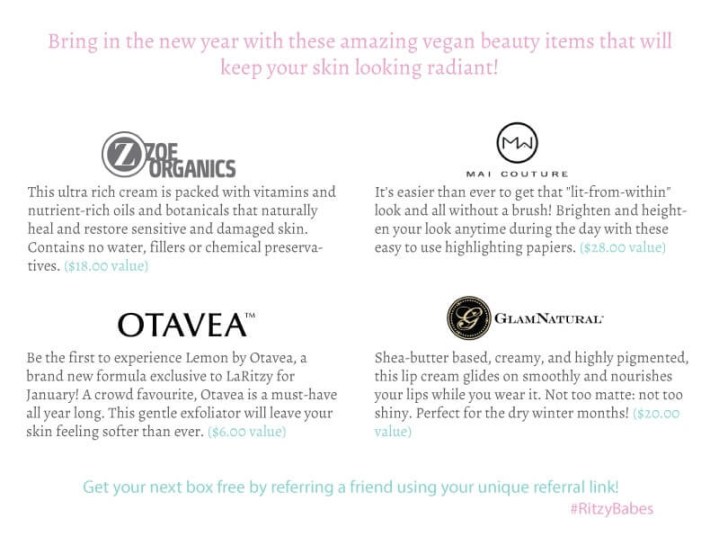 The information card has a great description of the items along with the value. LaRitzy accidentally included last month's card in our box – above is the card that actually matches the items.
I see a favorite brand in the January box. It looks like an exciting month!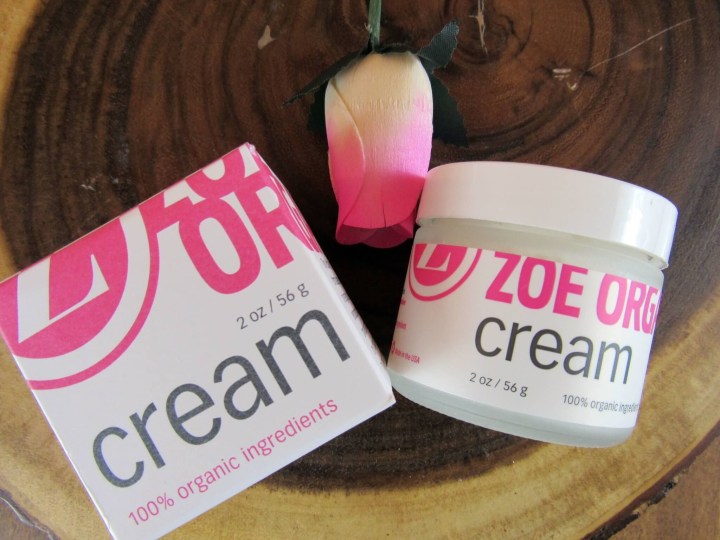 The Zoe Organics Cream ($18) is for parched skin and skin conditions such as psoriasis. It's a "naked" cream in the sense that there is no added scent to it. There are no essential oils or fragrances. The cream has a rich feel to it that is healing to the skin.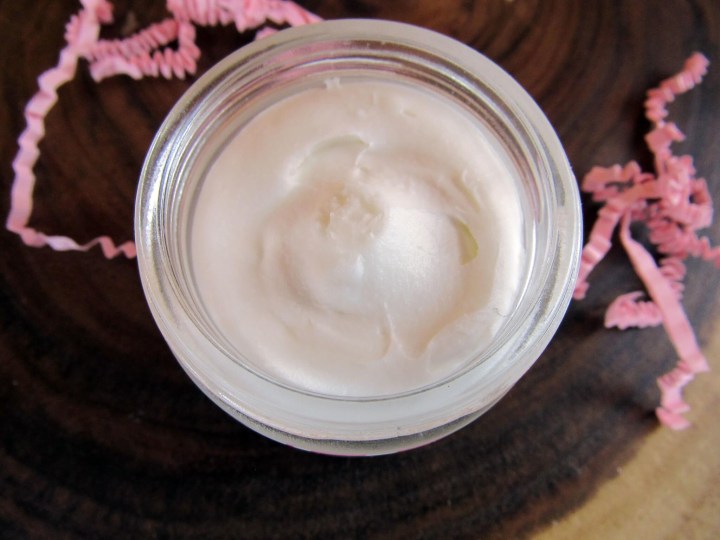 Zoe Organics is one of my favorite brands. It is an affordable brand that can also be easily found at stores including Target. I have tried several Zoe Organic products through subscription boxes and been pleased with all of them.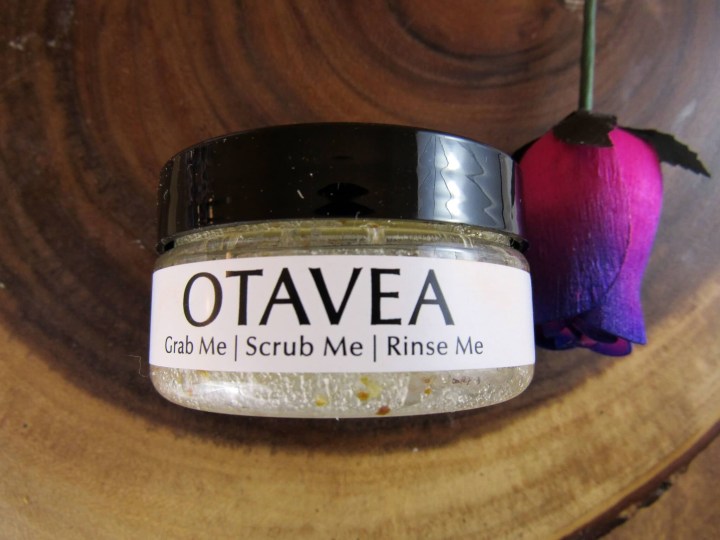 The name Otavea Grab Me/Scrub Me/RinseMe Scrub ($6.00) says it all! The salt scrub base is pure cane sugar and a special blend of cold-pressed organic oils. The Lemon formula is exclusive to LaRitzy! It's a gentle exfoliator with plenty of oils and has a pleasant lemon scent.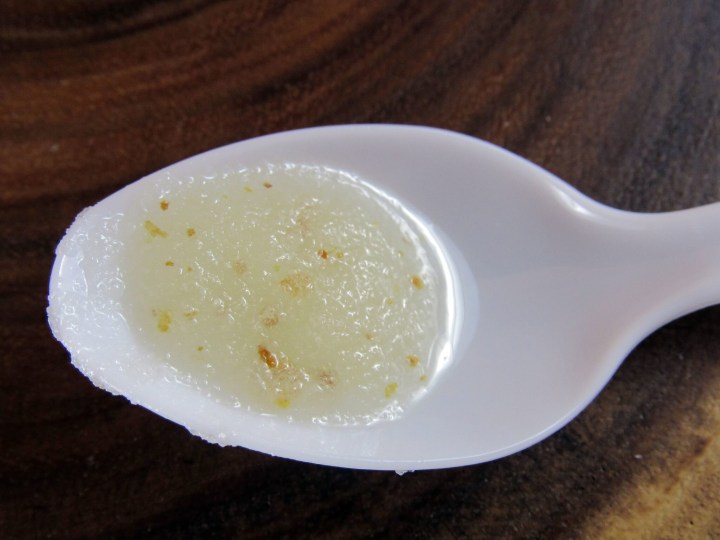 I used the scrub this morning. The sugar scrub melted into my skin releasing a delightful lemon scent. My skin felt soft and moisturized after I toweled off, not oily. I could catch a slight whiff of lemon throughout the morning when I brought my arm near my face. There is a 20% off discount code that can be found on the inside lid. Their checkout uses Shopify and PayPal is an option. I may order the Peppermint Scrub!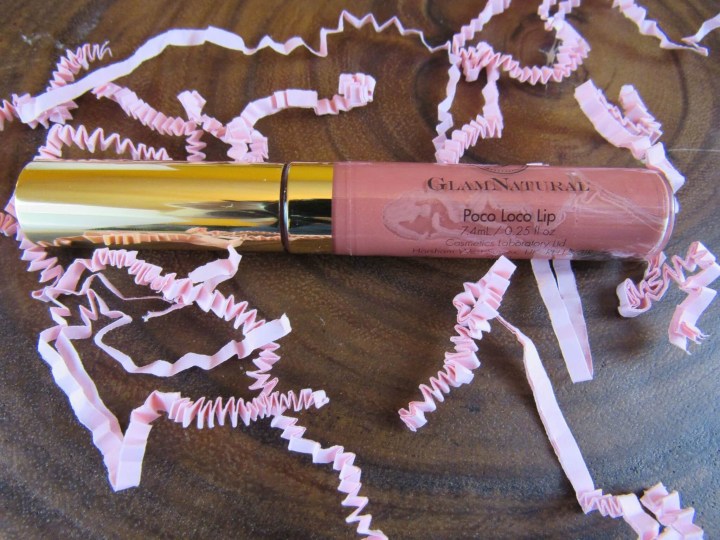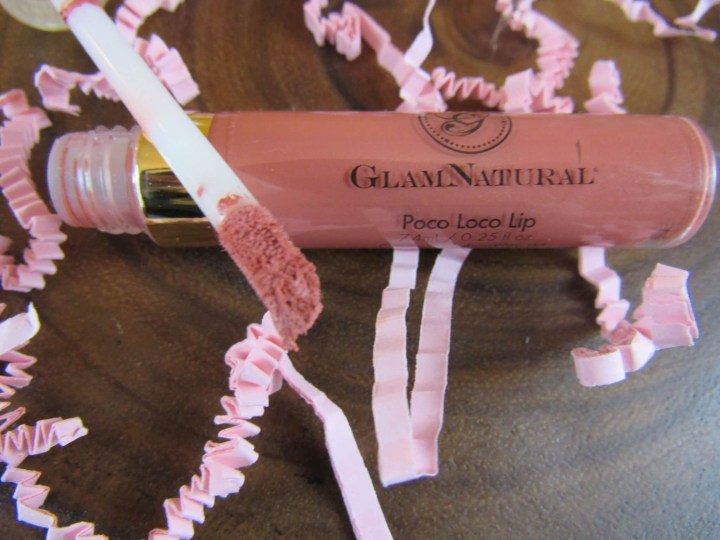 The GlamNatural Poco Loco Lip Cream ($20) is the smoothest lip product I ever tried. The warm coral tone is a tad bit darker than my lips. The lip cream base is shea butter! The lip cream is non-sticky and is easy to apply. I swatched it by stroking the wand on my skin. It is recommended to dot your lips and rub them together to blend in the color.
I am curious about the Mai Couture Highlighter Papiers – St Barts. ($28) I have yet to learn how to highlight my face.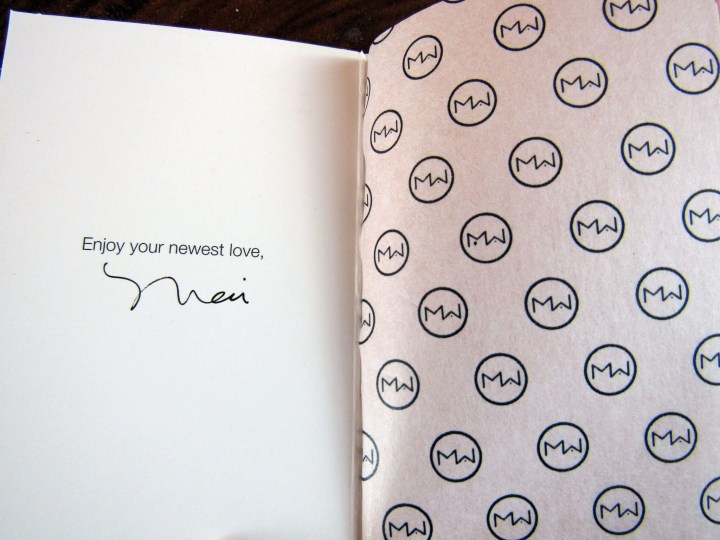 The papers are paraben-free and talc-free.
The highlighter papiers look easy to use.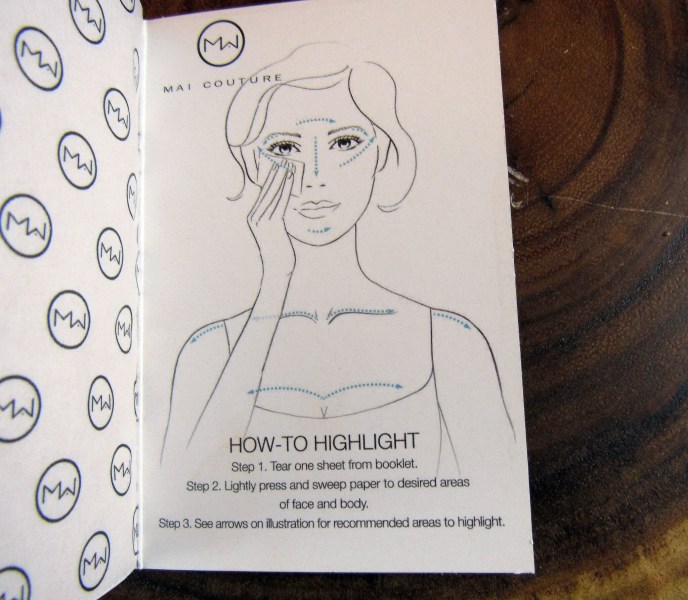 Tear a sheet or half a sheet from the booklet. Gently sweep it across areas that you want to highlight. It even has a drawing for people like me. I need it!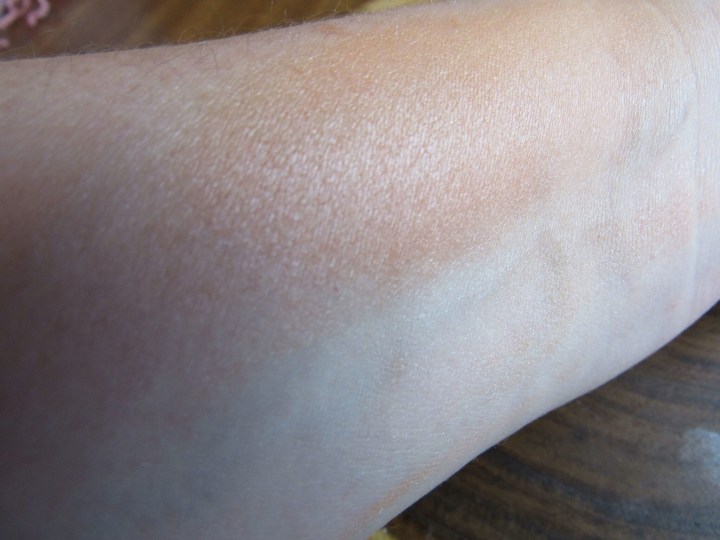 I rubbed the highlighter hard against my skin to show the swatch. Maybe too much? It's a good match. It was hard for the camera to pick it up in the beginning because it was more of a glow. I won't be applying as much to my face! I am going to give this a try. Even I can't go wrong with the papiers!
The January Box is another amazing box from LaRitzy! It's been a joy watching the box evolve and grow. The value of the box came to $72.00 which is fantastic for a vegan box. I can use all the products despite having rosacea which makes me happy! The products truly feel luxurious. Happy highlighting everyone!
What do you think of the January LaRitzy box? Do you have a favorite item? Any highlighting tips? Share below!
For a limited time save 15% with coupon MYVALENTINE
Visit LaRitzy to subscribe or find out more. Use coupon code HELLO10 to save 10% off the monthly or annual subscription.
The Subscription
:
LaRitzy
The Description
: Pampering just got a lot easier! Receive 4-5 vegan products every month – everything from luxurious skincare to exceptional beauty products.
The Price
: $24.99 per month