Um, hi, my name is Summer and I'm a shoe addict.  I had seen the commercials for the various shoe websites, even browsed through them, but kept my distance for two reasons.  (1)  I could do some serious financial damage online and (2)  I hate returns – I have wide feet, making no-trial shoe shopping risky.  So, when a chance to try JustFab came along, I obviously said yes.
JustFab is a shoes and accessories boutique/showroom subscription – get a new selection of styles curated just for you, and pick (or get charged) or skip by the fifth of the month.  JustFab also offers a total clothing line and is focused on being a one-stop fashion shop.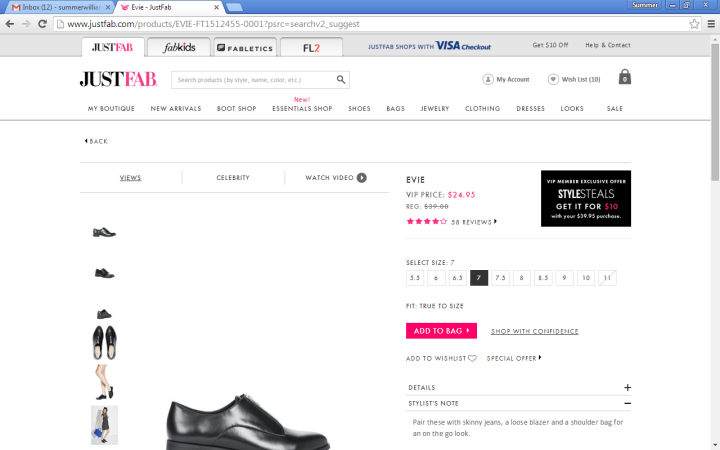 I ordered the Evie – a classic oxford with an almond toe and front zipper.  The current trend of ankle-length skinny pants begs to be paired with these.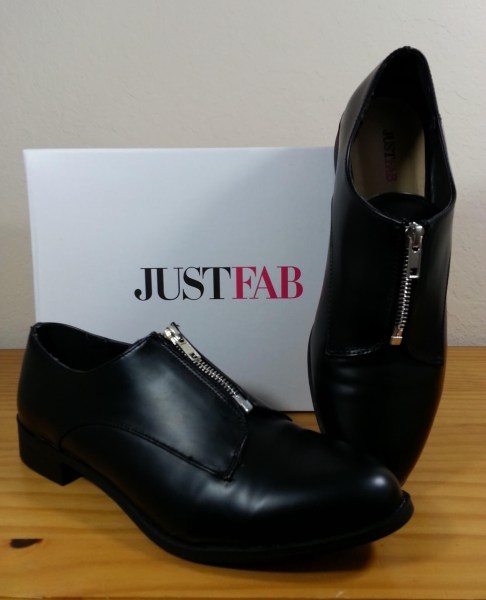 See, super cute!  I think the front zipper gives these a bit of a stylish edge.  
I also liked that these have a rubbery sole/heel.  It helps to absorb some of the impact from all of the walking I do on concrete and cobblestones at work.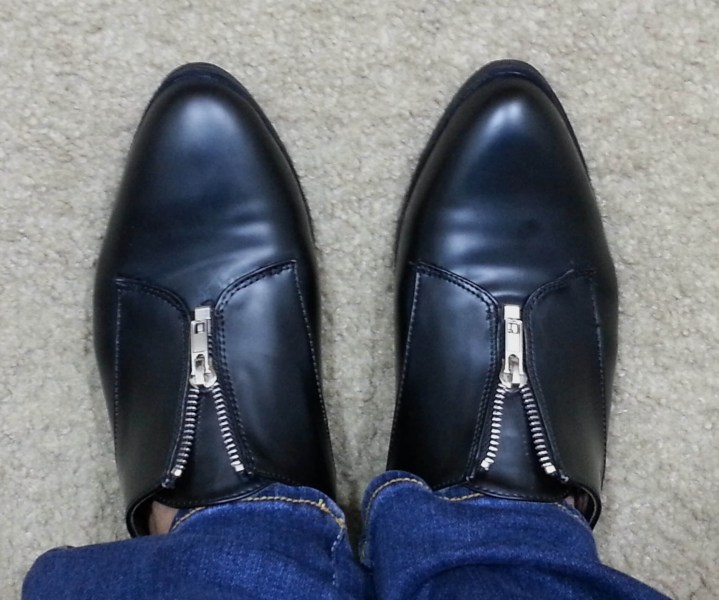 Ignore that I am not wearing the aforementioned ankle pants.  Reviews that discussed size were mixed on whether these fit true to size or felt a 1/2 size too small.  Since there wasn't an option to order up a half size, I ordered my regular size (a full size up would have been way too large).  My wide feet make these difficult to zip completely, but I'm working on breaking them in.  If I can't, they'll go to my sister – she wears the same size, but has narrow feet.
Visit JustFab to subscribe or find out more! Currently there is a BOGO deal for new members – just use this link to grab it.
The Subscription
:
JustFab
The Description
: Create your personal style profile and get a personalized boutique on the 1st of every month full of shoes and other fun accessories. Pick or skip by the 5th. Monthly collections are always right on trend, offering a fresh mix of daring styles for the fashionista, as well as signature sexy stilettos and classic boots and bags.
The Price
: $39.95 per month