Little Luxe Box is a monthly subscription bringing you tiny indulgences from small businesses in food, bath and beauty products, housewares, and accessories.  Each box contains 4-6 full size products, and subscriptions start at $24.99/mo. plus shipping.
It was nicely wrapped in tissue… my box got a little jostled and moved the paper.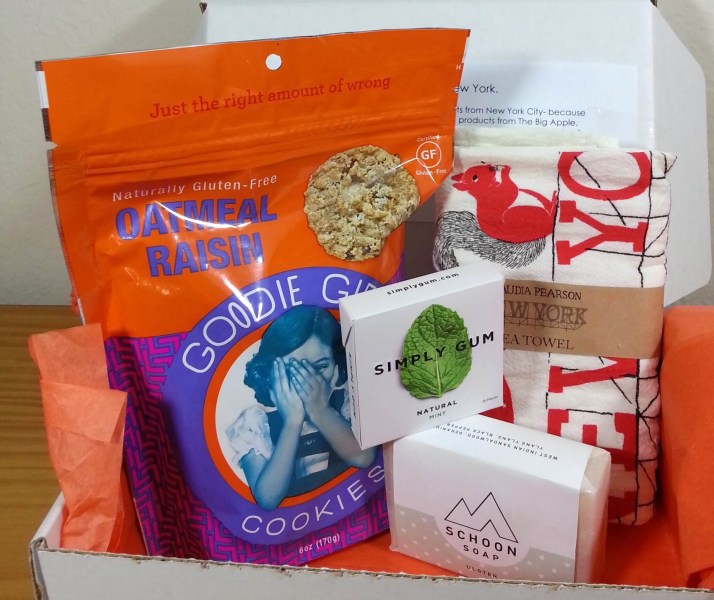 Everything in this month's box.
Details on each of the contents is in a note on the inside of the box.  Little Luxe Box's theme for January is New Year. New You. New York.  All of the featured products hail from New York City. 
Claudia Pearson New York Tea Towel ($16.00):  I love the pen & ink drawings with the pop of red.  A nod to NYC's nickname, the Big Apple, perhaps?  Claudia Pearson is a renowned illustrator who has taken her years of commercial illustrating and brought them to a range of products for the home.  This is a 100% cotton flour sack towel that highlights some of NYC's classic icons such as the Empire State Building, giant pretzel, and yellow cab to name a few..  These types of towels are great because they are lightweight and dry out quickly.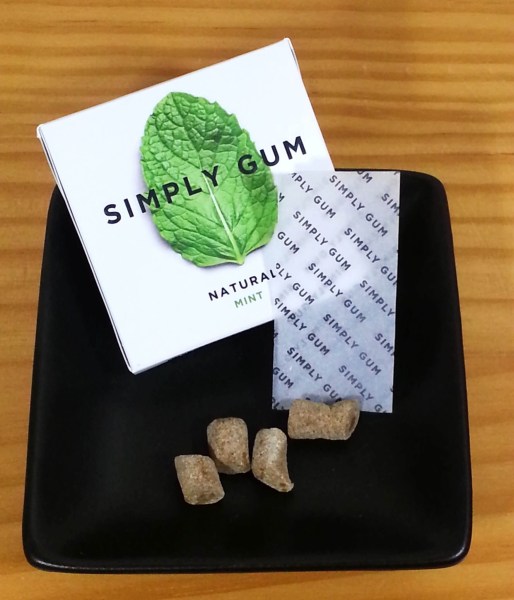 Simply Gum in Natural Mint ($2.50 Amazon.com):  Simply Gum makes all natural chewing gums using only 6 ingredients.  This is a softer gum, but with long chew time and lasting flavor.  The raw cane sugar lends a slight molasses aftertaste to the mint, which I don't mind.  Best part, the pack comes with "Post Chew Wraps"; paper wrappers to use when disposing your gum.  I can't tell you how many times I've scoured my purse for a piece of paper, old receipt, anything to put my gum in.
A list of the ingredients.
Goodie Girl Cookies in Oatmeal Raisin  ($4.00):  The entire line of cookies are certified gluten-free, and these are absolutely DELICIOUS!  This is a buttery, crisp cookie with just the right amount of raisin.  As soon as I opened the bag, the smell of cinnamon had me hooked.  I'm sooo going to look for these on my next grocery trip.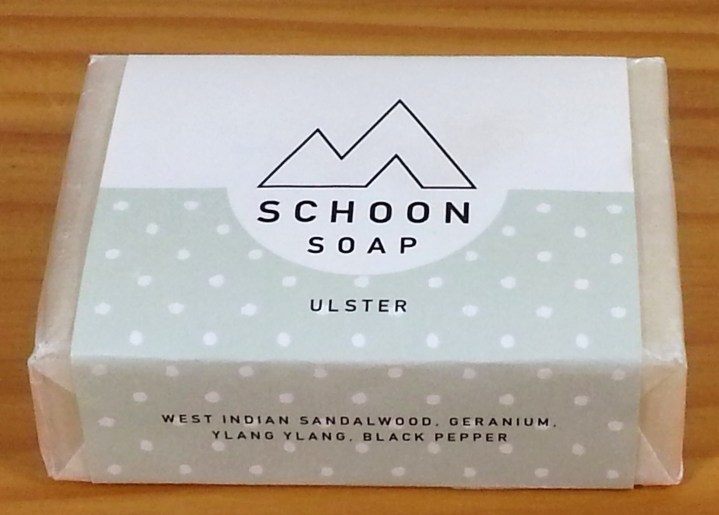 Schoon Soap in Ulster ($8.00):  Schoon is the Dutch word for clean and a nod to the founder's heritage.  Soaps are produced by the cold process using oils and lye (none of which remains in the end product).  Schoon soaps are all vegan, using a base of coconut oil and shea butter.  They do not contain any synthetic fragrances, parabens, or preservatives, making them friendly for those with sensitive skin.  Ulster is a light floral scent (geranium and ylang ylang) accented with sandalwood and black pepper.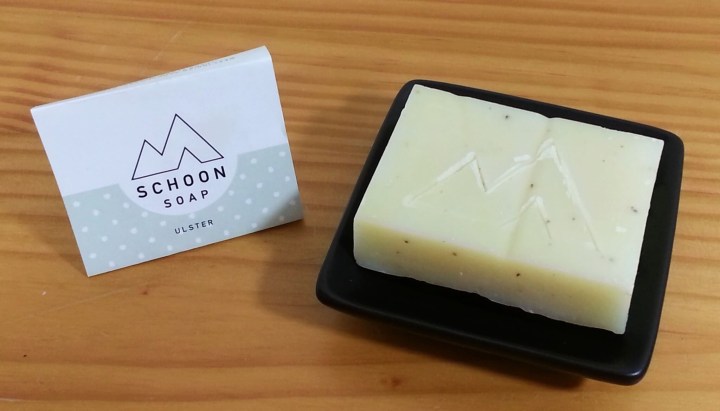 The flecks of crushed black and red peppercorns provide a light exfoliation.
Little Luxe Box tells you to "indulge a little", and I did.  It was a great box with quality products.  The total value of the box was about $33, giving you a little more than the cost plus shipping.  Definitely worth a try!
Visit Little Luxe Box to subscribe or find out more!  Use coupon HELLO10 to save 10% on your first month!
The Subscription
:
Little Luxe Box
The Description
: Little Luxe Box is a monthly subscription box featuring tiny indulgences in eatables, wearables and fine goods, all supporting small businesses. We seek out the highest quality food products, body products, housewares and accessories from small businesses, and bring them straight to your doorstep. Every month you receive Little Luxe Box, you will receive a gift package of 4-6 products curated around a theme, all geared toward bringing a little bit of luxury in your everyday life. Indulge a little- you deserve it!
The Price
: $31.99 per month