Honest Company has just launched new Honest Overnights diapers! As soon as I heard about them, I put them in my upcoming bundle (which shipped right after the new Valentine's XO diaper print became available).  You can purchase a pack of diapers individually for $13.95, replace one of your 6 packs of regular diapers or training pants in an Honest Company Diaper bundle (which has 6 packs of diapers and 4 packs of wipes for $79.95), or add them on to an Honest Company bundle! 30 diapers come in each package, no matter what size. Honest Overnights are available in sizes 3-6.
Honest Company overnights are made without chlorine processing, latex, lotions, fragrances, phthalates, optical brighteners, organotins (MBT, DBT, TBT), or most common allergens
The materials are: Totally Chlorine-Free (TCF) Wood Pulp (From Certified Sustainably Managed Forests, No Optical Brighteners), Absorbent Bio-Core (Wheat/Corn Polymer Blended With Sodium Polyacrylate), Plant-Based PLA (Inner & Outer Layers), Safe Adhesives (In Seams & Joints), Polymer Spandex & Polyolefin (In Leg/Waist System), Ink (Free Of Lead & Heavy Metals In Printed Backsheet)
This is all to say that the inner and outer layers are plant-based and the inner core is a wheat/corn/sodium polyacrylate blend. Honest Company says they absorb up to 20% more than regular Honest Company diapers, but provide no comparison to other overnight diapers.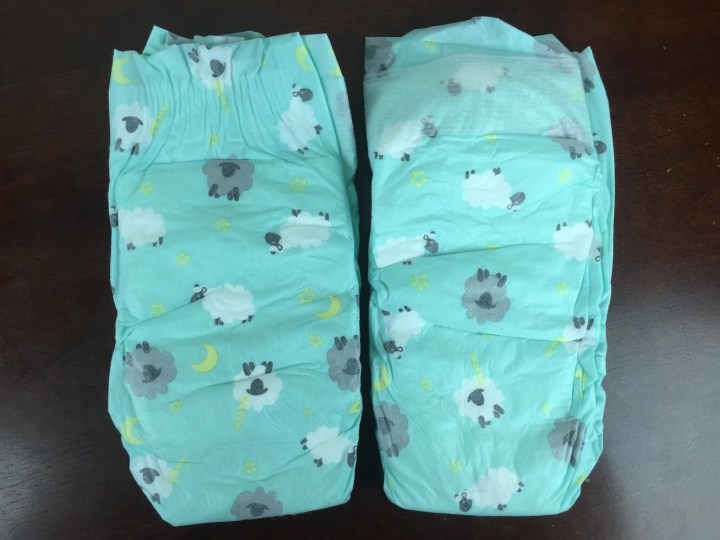 The print on these diapers is a super cute gender-neutral sleep sheep!
It's really shocking how thin diapers are when you take a look at them! Top is Honest Overnights, Middle Honest Diapers, Bottom Huggies Overnights.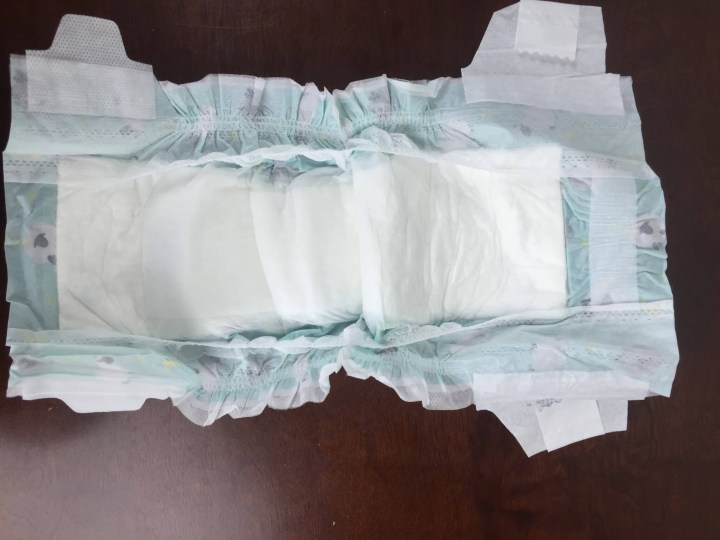 The diaper itself looks pretty much just like a regular Honest Company diaper! It does not contain any odor-blocking chlorophyll. The liner is a soft dry-touch topsheet, but I'm not sure if it's any different than the regular liner – then again I didn't wear it against my body overnight!
I included a shot of the Honest Overnights (L) and the Huggies Overnights. There's not much of a difference – except that the Huggies diaper features a lot more bunching at the back and their fill goes all the way to the elastic. This (it's called SnugFit) is actually one of the things Huggies touts, so if that feature performs magic for you, it may not be worthwhile to switch. It's possible that some babies may experience leaks with the Honest Overnights if they were very full and everything got directed out the top of the backside. I noticed that the moisture barrier cuffs (the inside elastic part) of both these overnight diapers were more see through than the regular Honest diapers. I guess it's because overnights generally need to deal with less poopage. Some babies do poop at night but most outgrow it by the time you notice that they're sleeping long enough to worry about an overnight diaper – at least in my limited 3 kids experience. Some babies don't need an overnight diaper at all – but my first and third child in particular did/do pee a lot/mostly at night, so it's necessary!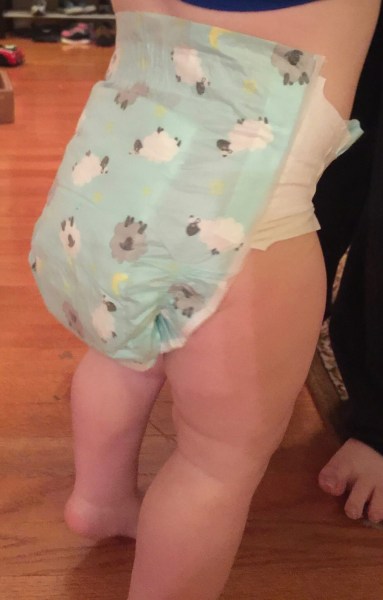 My baby dutifully tested these diapers out (ok, we put them on, and he slept in them). They worked great! We didn't notice any difference from our regular Huggies Overnight diapers. The regular Honest Company diapers actually hold really quite a bit, but with larger kids that wet at night, it makes a huge difference in their sleep to have a diaper that absorbs and locks in all the moisture so they don't wake up because they're wet. For what it's worth, we have also tried out Seventh Generation Overnight Diapers and weren't impressed (we didn't see any difference at all between those and a regular diaper and wouldn't purchase them again). The Honest Diapers performed just as well for us as the Huggies Diapers. Both diapers are made with wood products that are sustainably grown.
Save $10 off at Honest.com Use coupon code GET10 to save $10 off a purchase of $25 or more (including bundles) from the Honest Company. New users only.