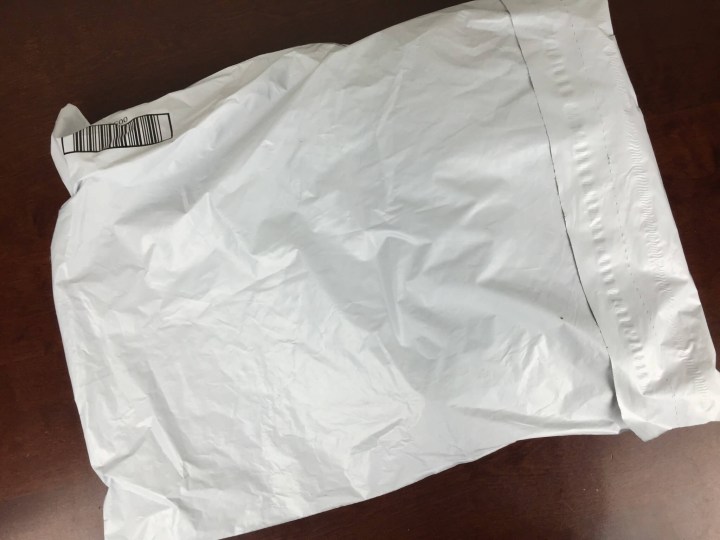 This month instead of an entire set, I picked up a new pair of pants from FL2.  FL2 is a monthly men's sports and athletic clothing subscription from Fabletics. FL2 offers a range of elite workout gear and lifestyle essentials in great high-performance fabrics for working out or wearing wherever. It's a boutique/showroom subscription – every month you get suggested outfits, pick one, or skip (or be charged for the month). This sort of curated shopping experience still gives you choice while making selecting new items easy.
Your items come bagged up – I got a free Tide detergent pod and a coupon for a free bottle of Propel.
I look exactly like this when wearing these pants.
Fabric Content:

66% Cotton/28% Polyester/6% Elastane

Features:

Soft, Performance French Terry, Adjustable Drawstring Inside Waistband, Zipper Pocket In Back, Color Block Detail, Reflective Heat Transfer
These pants come in sizes S-XXXL and in short (27), regular(29), and tall (32).  The superb sizing options make rolling the cuffs unnecessary — the regular is 29″, my ideal for a pant leg that I won't end up stepping on.
Urban Transpose Pants ($69.95, $54.95 for VIP members)
This pant is your most basic performance staple, but still looks good enough to wear around people. It is two-tone, with stripes down the side and a matching panel along the rear waist.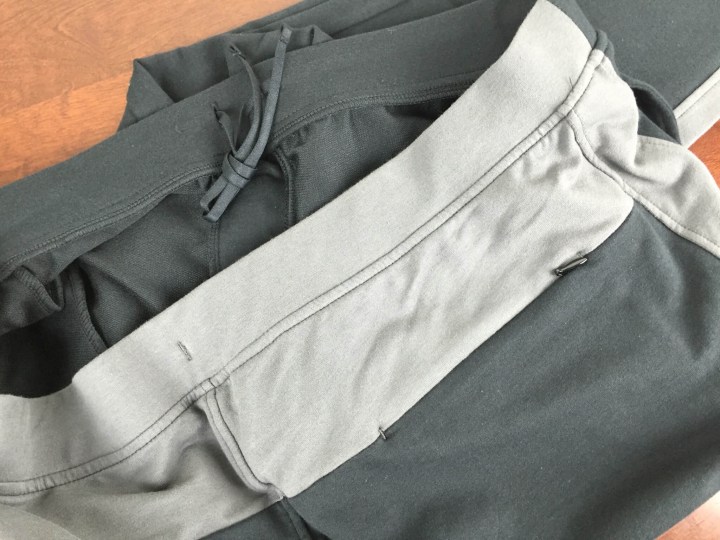 Along with open side pockets, a zippered pocket in back allows secure storage of a few essentials.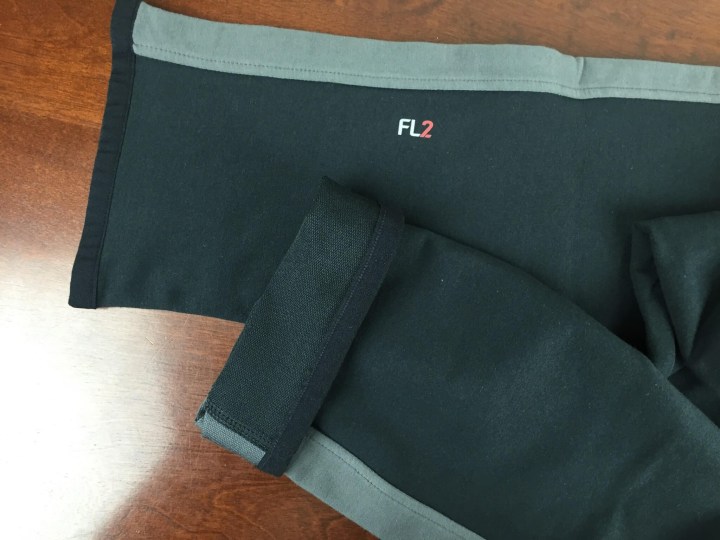 In the above pic, you can see what would be the "rough" side of the terry, which is incredibly comfortable against the skin.  I love the feel of the fabric — it has the super smooth feel of French terry, but also the effortless stretch of a bike short.  It also wears more comfortably than simple spandex, as it doesn't cling and wears like a sweat pant.  It is really a best-of-all-worlds fabric for lounge and workout wear.
Visit FL2:Fabletics Men to subscribe or find out more!
The Subscription
:
FL2:Fabletics Men
The Description
: Premier pieces for men to work out, play and live in. Workout, sports, and athletic musts delivered to your door.  Buy suggested looks, your own picks, or skip the month.
The Price
: $25.00 per month