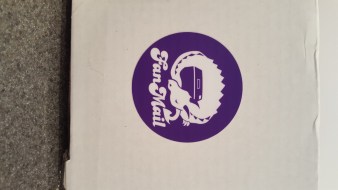 FanMail is a monthly geek and gamer box for women, curated by women. Each month's mystery box will have a theme and contain a variety of memorabilia and collectibles, including handmade and fanmade! Items might include exclusive comics and t-shirts, jewelry, stationery, books, autographs, and photos.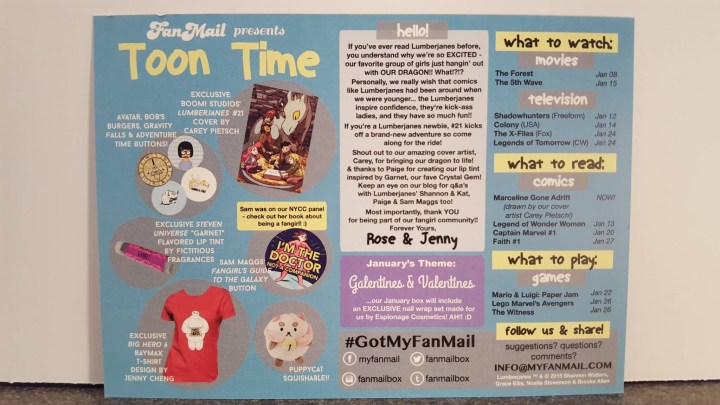 Each month, you'll get a handy pop culture newsletter that will tell you what movies are coming out, what's up for streaming and binging, and what conventions or events are out there that you may want to attend. The box theme for this month was TOON TIME.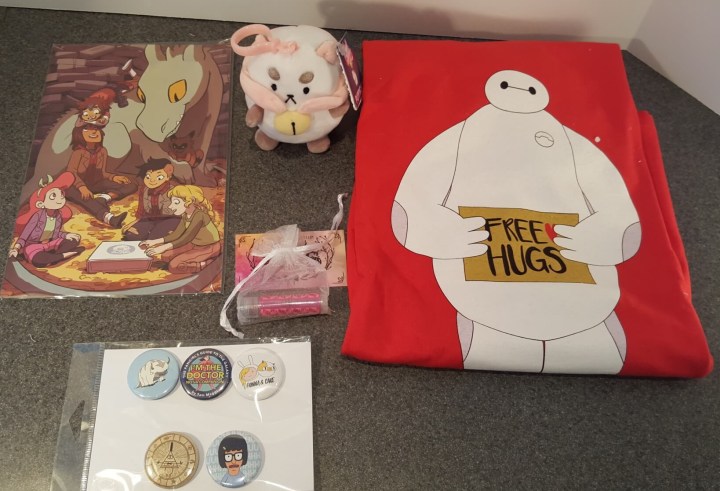 All the items in the December 2015 FanMail box.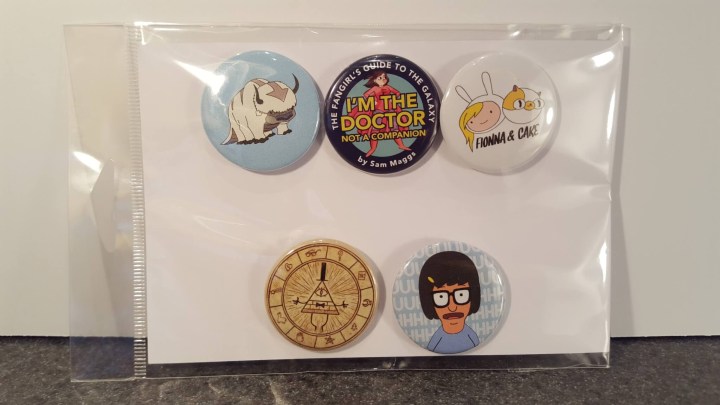 Buttons –   These are really cute and my boys are already claiming them.  They are from Avatar, Bob's Burger, Gravity Falls & Adventure Time.
Fangirls Guide to the Galaxy Button by Sam Maggs – This one is all mine. I love it.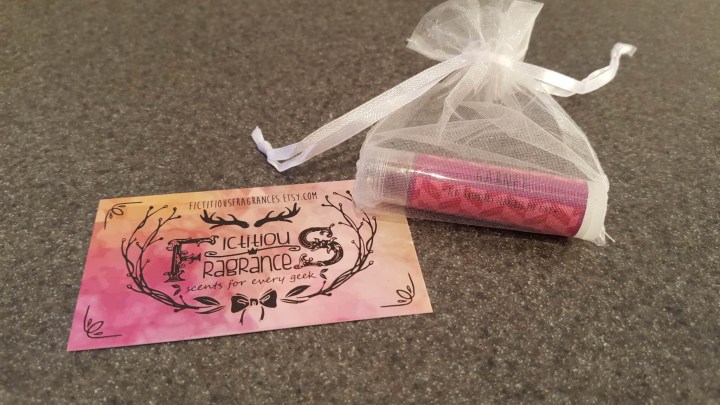 Fictitious Fragrance Lip Tint in Garnet (this is exclusive to Fanmail but similar others go for $4.00) – This smells delicious and I'm addicted to lip gloss so this is a fun one for me.  This is a Blue Raspberry flavored lip tint and exclusive to Fanmail however there are other really fun scents and items to be found on her etsy site.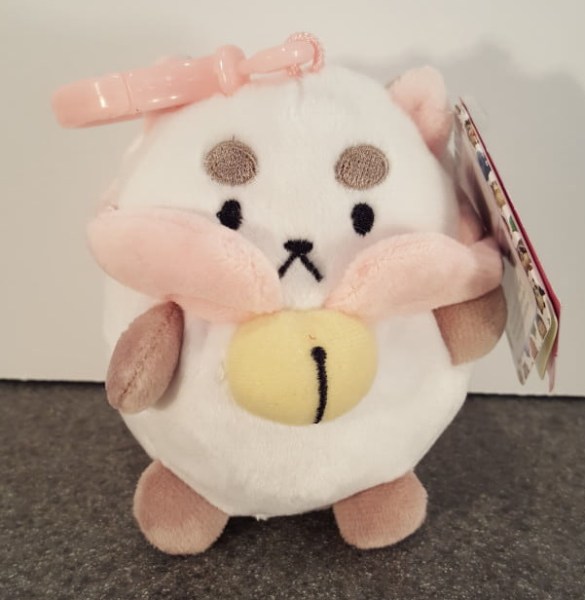 PuppyCat Squishable ($6.99) – This is from the cartoon Bee & PuppyCat which I have never heard of but this is really darling. My youngest ran off with it as soon as I was done taking pictures. He already has it clipped on his bag.
LumberJanes #21 with exclusive cover by Carey Pietsch ($3.99) – I hadn't heard of this one before but I started it and it really is good.  It is all girl power and I wish I had known about these before.  The exclusive cover is great and the comic came in a plastic wrapper to keep is all nice and neat of course I'm all about the use of products so I immediately took it out but at least I had the option.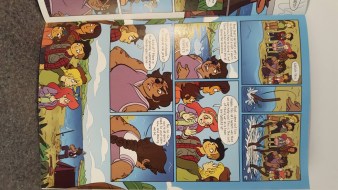 The comic is bright and easy to read.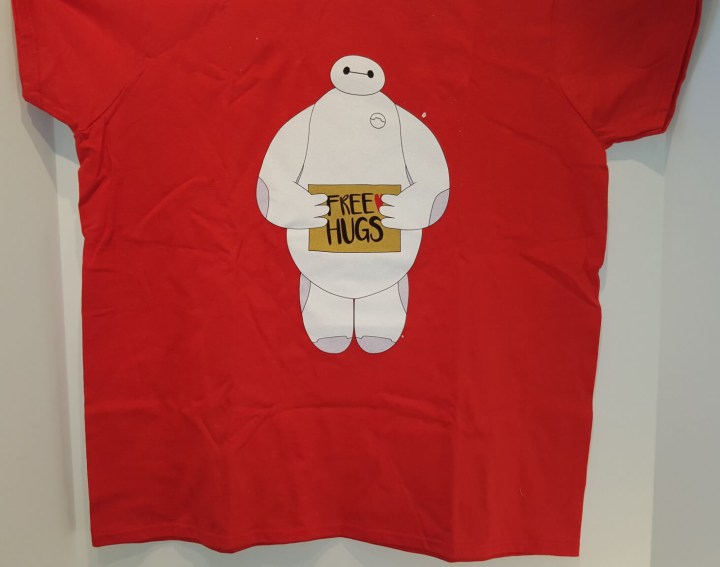 Exclusive Big Hero 6 Baymax t-shirt designed by Jenny Cheng  – This is my favorite item in the box. I'm a huge Disney nerd and this is so stinkin' cute. My boys think my hubby should wear this when we go to Epcot but since its a women's shirt I'm thinking it would be better on me. 🙂
See the January 2016 Fanmail box spoilers here!  Fanmail is offering a Free FanMail Mini-Gift Box to subscribers who purchase a new 3- 6- or 12-month subscription! Just use the coupon code NEWYEAR on a 3- 6- or 12-month subscription before January 17, 11:59PM EST and keep an eye out for your Free Mini-Gift Box!
Visit FanMail to subscribe or find out more!  Save $2 on your first box! Use coupon code GOTMYFANMAIL.
The Subscription
:
FanMail
The Description
: FanMail is a mystery box designed for lady geeks (by lady geeks!), which means that each box is filled with amazing products from the fandoms you love!
The Price
: $21.99 + $6 shipping (to me)
The Coupon
: Get a pop culture t-shirt in your first box when you sign up for a 6-month or 1-year subscription