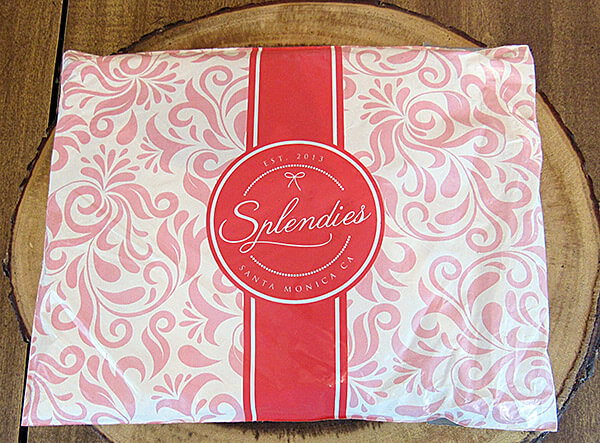 Splendies is a cute & fun undies subscription – get 3 pairs of panties each month.   It always come in a small mailing package with adorable tissue paper inside.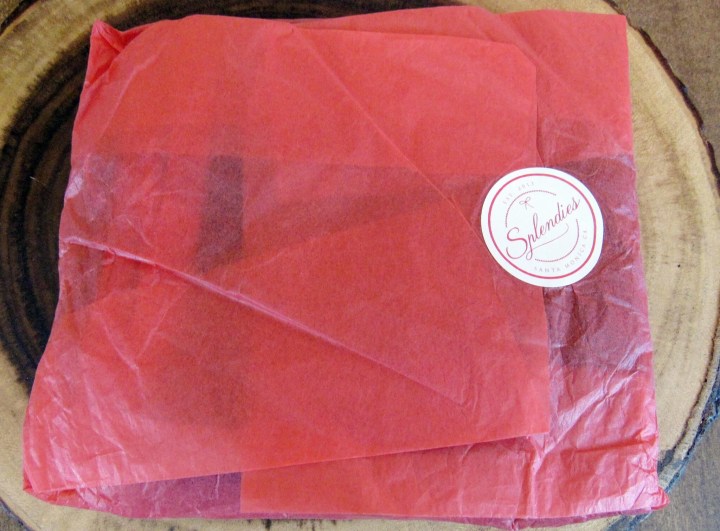 The adorable paper matches the package! It's a fun way to unwrap your unmentionables although these are so cute you might want to mention them.
Splendies is splendid because you have options. You can choose no thongs, all thongs, or a variety surprise. This review is for the no thong option.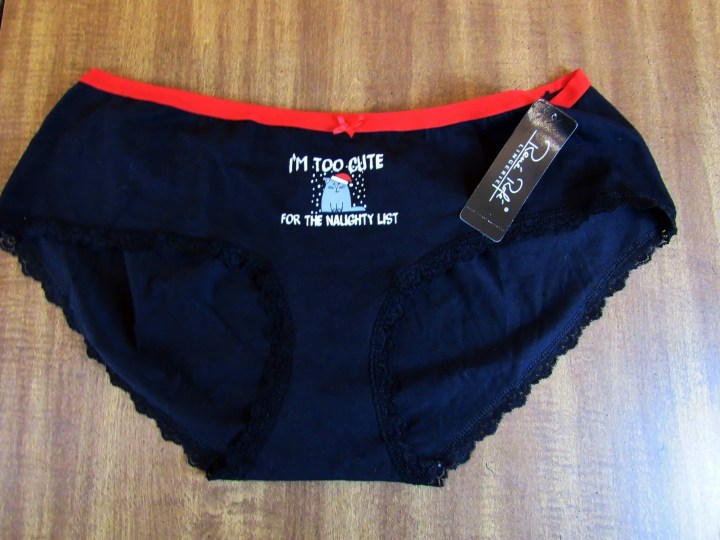 Rene Rolfe Too Cute Hipster  (originally $10, now $3.50) I listed both prices because December items receive a hefty markdown in January. I love Rene Rolfe clothing. The underwear is 95% cotton and 5% spandex giving it a smoother feel to it. The red bow and the blue lace keeps it fun looking.
I love the cat. It's adorable with the snow falling on it. I don't know if I am too cute for the naughty list, but I know a cat who is too cute!
I found this cute cat sitting on the dining room chair the other day. Puss in Boots waited until Santa Paws came before being a naughty kitty. He's a smart kitty.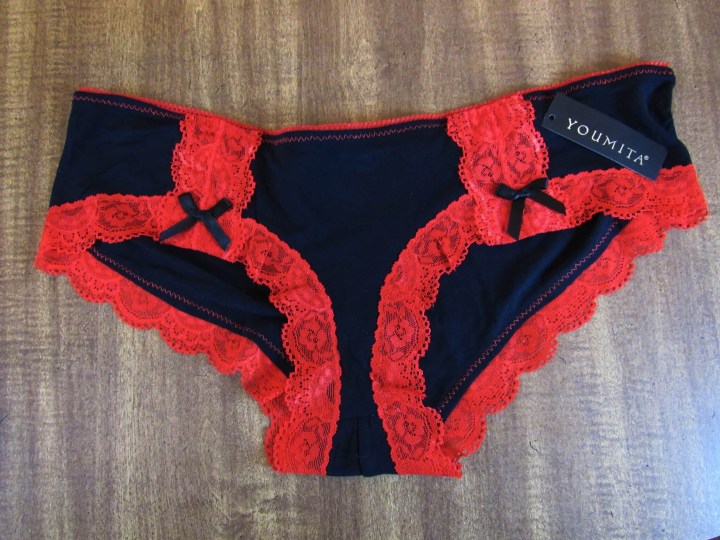 Youmita Lace Panty: The 98 % rayon and 4% spandex panty is a vibrant color combination of navy blue and red. The red gives it a sexy December look. I like how the red lace to breaks up the blue band.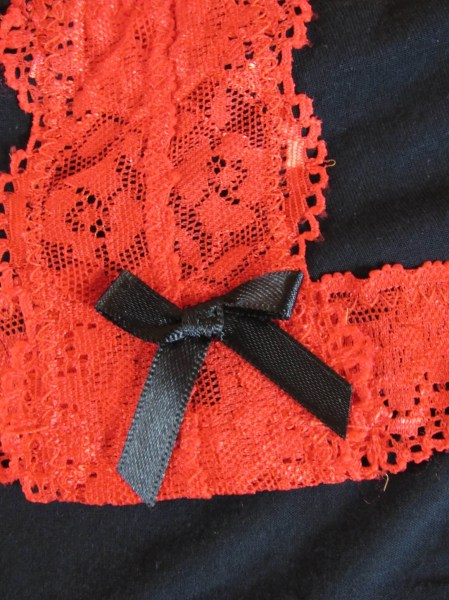 A closer look shows a fluffy bow that is solidly attached to the underwear. No worries about bows flying off during an unexpected moment.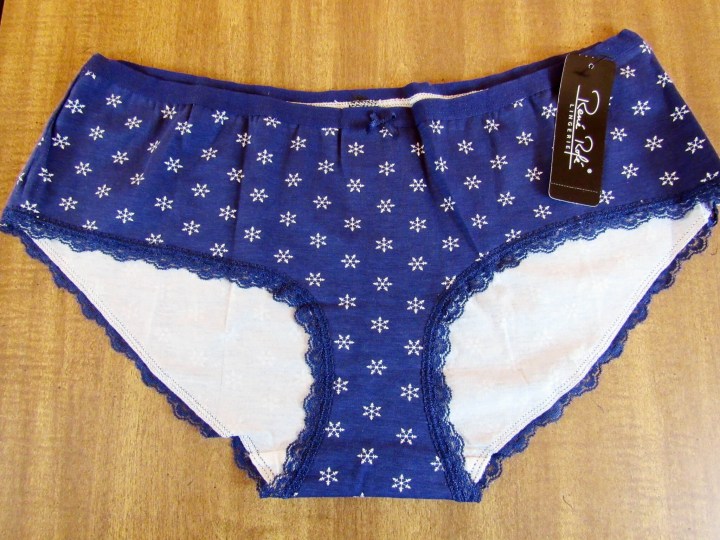 Rene Rolfe Snowflakes Hipster ($10) The cute snowflake underwear is made out of 95% cotton and 5% spandex. The blue lace along the bottom and the bow on top adds a feminine look. It's a cozy winter design.
The snowflake design may be the closest I come to a winter storm this season thanks to El Nino. The design reminds me think of a typical December in my area.
The three panties are perfect for a December Splendies box. The fun designs keep the underwear from being boring. It's a great box to keep your underwear drawer looking fresh and fun. Splendies recommends sizing up when ordering. You can also purchase Volupties, their sister subscription box – plus size undies!
What is your favorite design? Share below!
Visit Splendies to subscribe or find out more!
The Subscription
:
Splendies
The Description
: Splendies is a cute underwear subscription package that sends you 3 pairs of pretty panties every month. Splendies panties come in boyshorts, briefs, thongs, lace, and cotton styles and fabrics.
The Price
: $12.00 per month