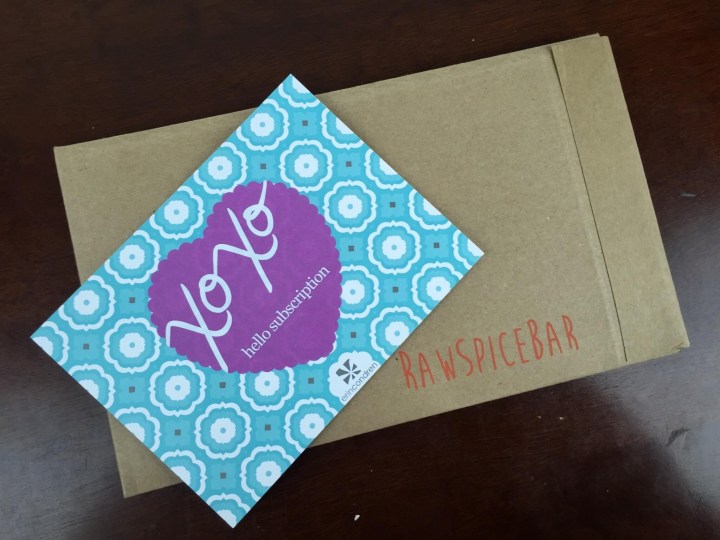 RawSpiceBar is a monthly spice blend subscription. Every month for $6 you'll receive small batch, freshly ground spice blends by top chefs for home cooks, plus recipes to create authentic cuisine with the spices. They are launching the shop soon to buy more of your favorite spices!  I really look forward to seeing their inventory — the subscription picks have been great, and I want to see their whole catalogue of blends. Raw Spice Bar completely refreshed the look of the subscription a few months back.
The spices came tucked inside a full color recipe sheet, along with a welcome card. The pictures make me want to get cooking.   This month was a Norwegian theme!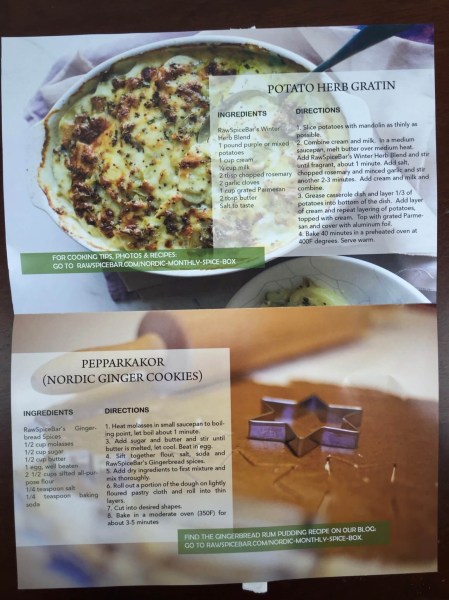 The packaging describes the component spices, as well as giving some typical applications should you want to experiment with your own recipes.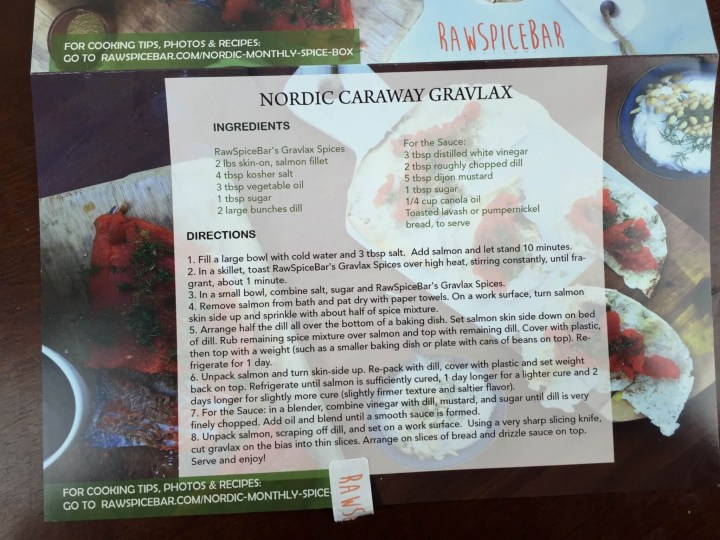 RawSpiceBar also includes vegetarian recipes on their site. You provide the fresh ingredients and staple items for the included recipes.

The spices included this month were Gravlax Spices, Winter Herbs, and Gingerbread Spices! The recipes were Gravlax & Caraway Spices, Potato Herb Gratin, and Nordic Pepparkakor. Because of travel we haven't had a chance to experiment with the spices yet, but we will soon!
Visit RawSpiceBar to subscribe or find out more!
The Subscription
:
RawSpiceBar
The Description
: Fresh, Authentic Spice Blends. Created by Top Chefs For Globally Inspired Home Meals.
The Price
: $6.00 per month
The Coupon
: Get one extra box free when you sign up for a 6+-month subscription using coupon code 
ilovespices.