[pullquote][/pullquote]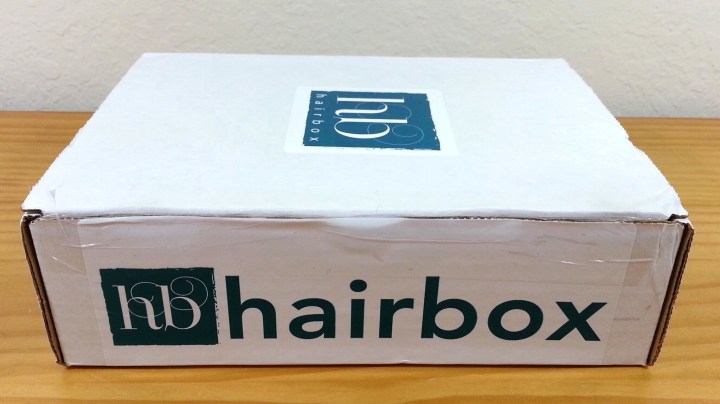 Hairbox is a monthly subscription service that sends you full-size professional shampoos, conditioners, and hair care products specifically curated for your hair's unique characteristics.  Items are hand selected by a stylist based on an in-depth hair profile that you complete online.  You can also further customize your box to include add-ons from the store as you need them.  Monthly subscriptions start at $34.99 (bimonthly and quarterly options are available too; Hairbox understands that you may not want a stockpile on hand).  Choose between the Custom Hairbox (1 shampoo, 1 conditioner, and 1 styling product based on hair profile), No-Hassle Hairbox (same as Custom Hairbox, but without the hair profile), and the Surprise Hairbox (same as Custom Hairbox, but with an extra surprise beauty product).  The following is a review of the Surprise Hairbox.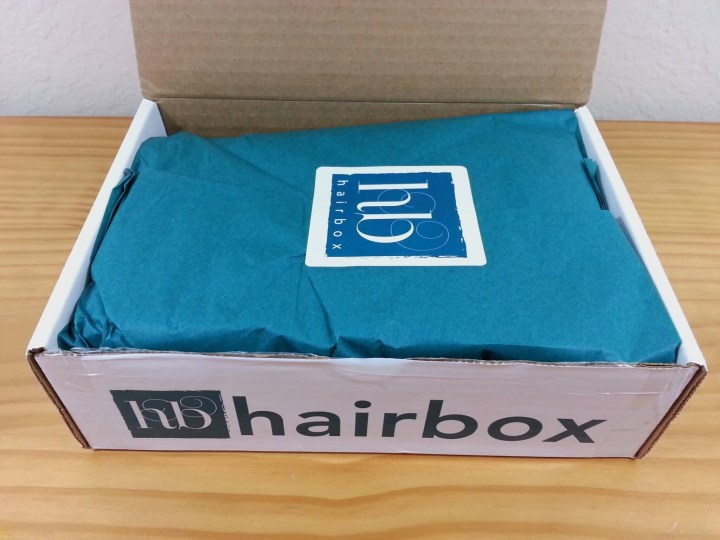 I love pretty packaging!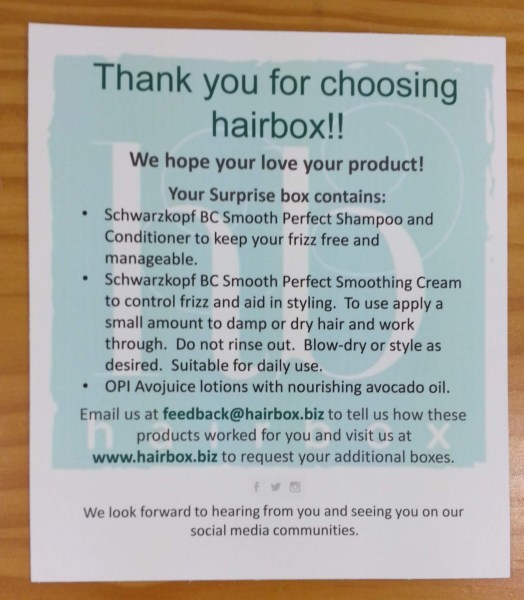 The information card provided details on each of the items in the box and directions on how to use the styling product.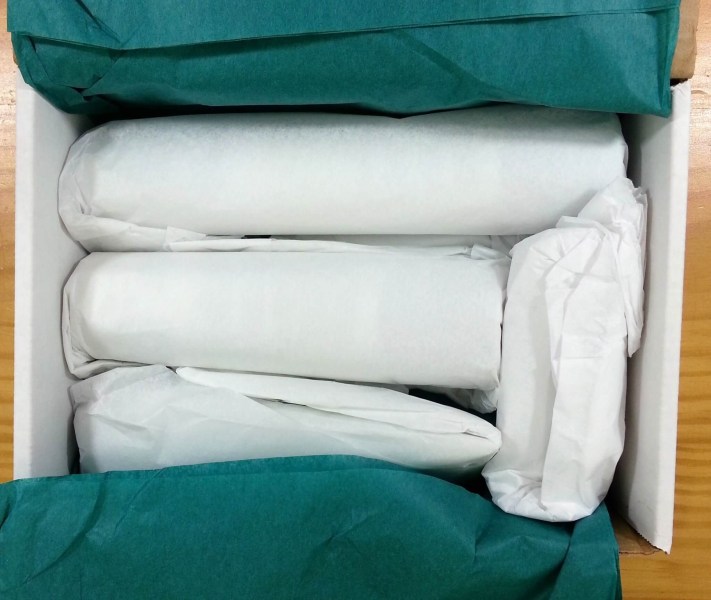 Everything was individually wrapped – great for catching accidental spills.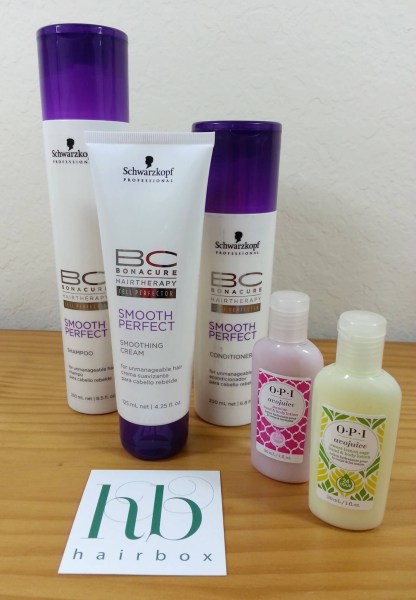 Contents of my box.  Quick note:  In my hair profile I was very clear that I had fine, curly hair that was prone to frizz thanks to Florida's high humidity.  Moreover, I noted that I would like a product which could hold a straight style for longer than 10 minutes after I went outside.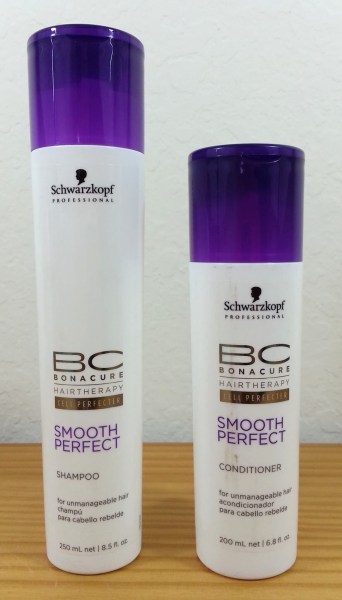 Schwarzkopf BC Smooth Perfect Shampoo and Conditioner ($10.34 shampoo / $13.05 conditioner Amazon.com)  This line is designed for "thick, coarse, wavy, curly, unmanageable and frizzy hair".  Products are said to smooth hair for up to 4 days of frizz control.  No, these are not sulfate or silicone free. While that is what I prefer (but forgot to mention in my hair profile), I am not staunchly opposed to products containing them.  Now that that is out of the way, can we talk?!?  
First of all, I absolutely fell in love with the scent of these – very clean, with a soft floral/musk mix.  Secondly, a little of the shampoo goes a long way, and it left my hair and scalp feeling clean without being stripped.  I thought I would be able to use the same amount of conditioner as shampoo, but no…  My hair soaked up the conditioner.  I was surprised that the shampoo was slightly larger than the conditioner and not the other way around.  I have a tendency to use more conditioner.  Am I the only one?  Anyway, my hair not only smelled amazing after my shower, it looked and felt just as good.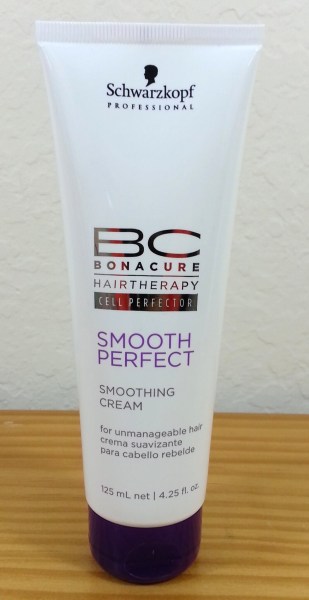 Schwarzkopf BC Smooth Perfect Smoothing Cream ($9.90 Amazon.com)  This is part of the same line as the shampoo and conditioner.  It can be used for both air or blow dry styles.  The Amino Smoothing Agent in the cream protects hair from heat styling and humidity.  The first time I tried this, I simply wore my hair naturally.  My curls were defined and shiny.  The next time, I air dried my hair and used a flat iron on it.  I was surprised by how easily my hair went from curly to straight!  I was able to maintain the straightened style for 3 days.  I probably could have made it to day 4 as suggested by Schwarzkopf, but I felt I needed to wash my hair.
OPI Avojuice Lotions ($1.99 each)  Sweet Lemon Sage and Jasmine scents received.  These were a nice addition and fitting for the season.  We've had a drop in temperature here, and it has wreaked havoc on my hands.  (Sorry to those of you buried in snow, but anything under 70 degrees is cold for Floridians.)  I'll be stashing these in my purse and desk.  The scents were light and long lasting.
The value of the box was slightly under its cost, but that is based on current Amazon pricing.  However, the quality of the products that I received make this box worth purchasing.  The items met each of the hair needs and requests that were noted on my hair profile.  Hairbox also does follow up – emails are sent out about 2 weeks after shipments to allow customers to provide feedback on items they received.  I like that my hair profile will contain a list of products sent in my box(es).  I'll have the ability to choose the frequency with which I receive the products I like or note which products did not work for me. 
Visit hairbox to subscribe or find out more!
The Subscription
:
hairbox
The Description
: With hairbox you get top-quality salon haircare products matched to your hair. Each box contains 1 shampoo, 1 conditioner and 1 styling product. These products are full size, name brand, professional salon products and each box is curated just for you. Get a one time box or subscription.
The Price
: $39.00 per month