Terra Bella Box is a monthly beauty subscription box featuring all-natural products! In every box are 5-6 natural products like soaps, bath products, body products, lotions, fragrances, cosmetics, and more. Terra Bella Box also offers a "Lite" subscription with just 2-3 products! All the products are small-batch produced by local businesses! Terra Bella Box focuses on variety, so you won't receive a drawerful of mascara, but instead get a rotating variety of products to replace or enhance your existing regime.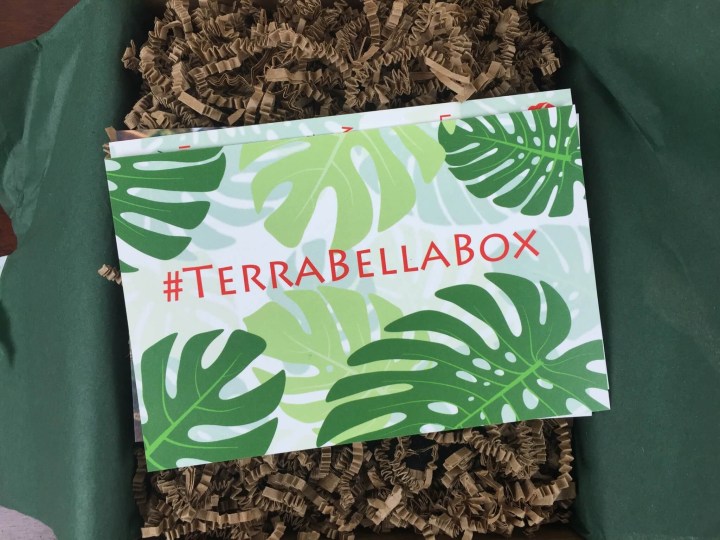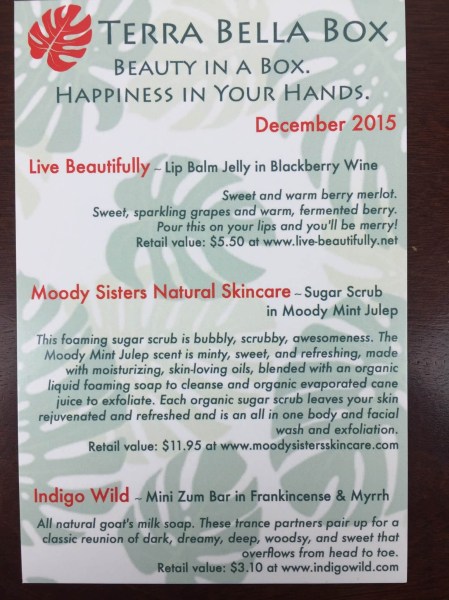 The information card gives the basic details on each item, plus the retail price.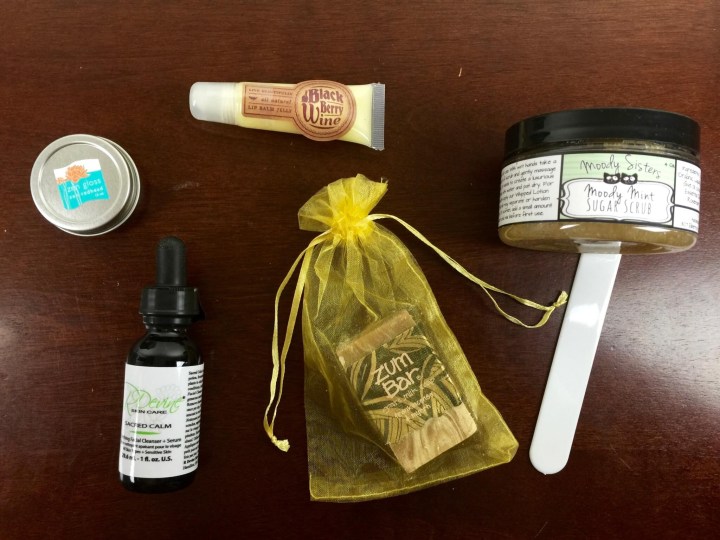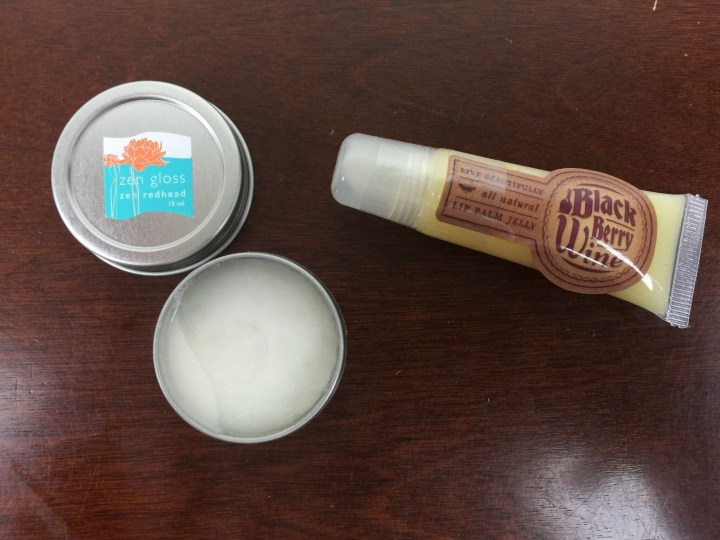 Zen Redhead Zen Gloss ($7.50) FYI – this brand isn't for redheads, it's just the name! This gloss is made from Coconut oil, essential oils of rose and ylang ylang and you can use it to provide a little shine or as a skin protectant!
Live Beautifully Lip Balm Jelly in Blackberry Wine ($5.50 )This is an unusual product for a natural product – it must be hard to make because I am not sure if I have seen an artisan natural lip jelly before! So this is a real score. This is so tasty that I want to try all the flavors, especially strawberry shortcake! I am super excited about this!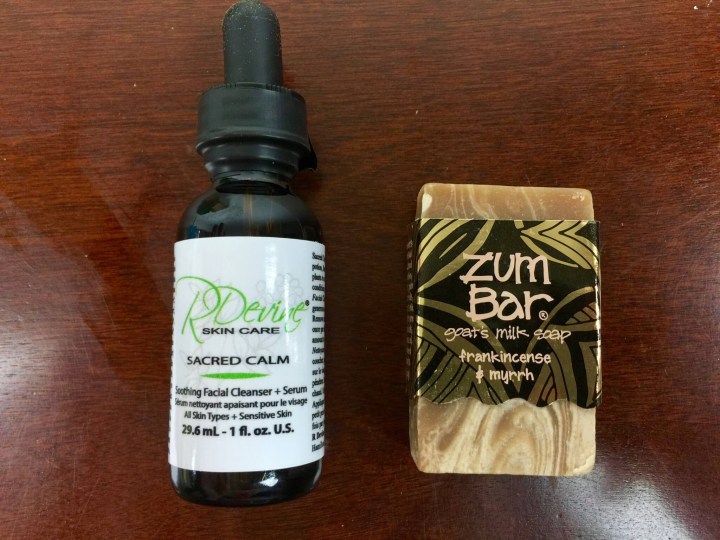 R Devine Skin Care Sacred Calm: Soothing Facial Cleanser + Serum ($20) Made with healing botanicals, this works as a cleanser, serum, moisturizer, primer, cuticle oil and body oil! I love the selection of anything with calendula for winter – it really works to heal skin.
Indigo Wild Mini Zum Bar in Frankincense & Myrrh ($3.10) This box was full of winter-perfect scents and this goats' milk soap bar was no exception. The scent is beautiful and just what I want to smell in December!
 Moody Sister Natural Skincare Sugar Scrub in Moody Mint Julep ($11.95) Baby it's cold outside! And with the cold you are certain to get this invigorating scrub will help you breathe again – it's packed with peppermint and rosemary!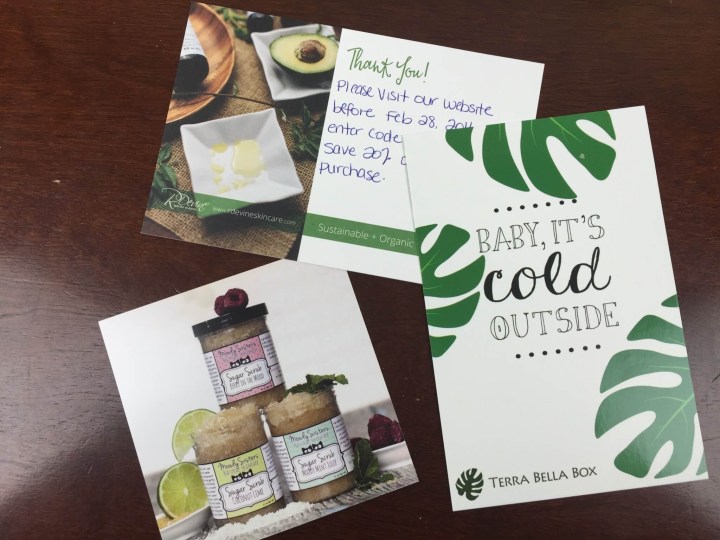 I love this subscription! The value was around $48 and I thought this was a really fantastic box.  Every single product in each of the Terra Bella boxes that we've reviewed has been an absolutely new to me brand or product – they really are doing all the leg work for you so you can just sit back and discover new beauty products and brands. The products are always useful and I find something I love each month!
Visit Terra Bella Box to subscribe or find out more! Save 10% off the month-to-month subscription price full-size box with coupon code HELLO! Or sign up for a pre-paid plan (full-size box) with coupon code HELLOBONUS and get an extra item in every box when you subscribe!
The Subscription
:
Terra Bella Box
The Description
: Terra Bella Box is a different kind of beauty box. We find products that are created in small batches by small businesses, are always cruelty free, and are made with the finest natural ingredients. Good for your body, good for the earth, good for local economies.
The Price
: $37.95 per month for the full-size box (5-6 products), $17.95 for the lite box (2-3 products)
The Coupon
: Save 10% on the month-to-month full-size box with coupon code!