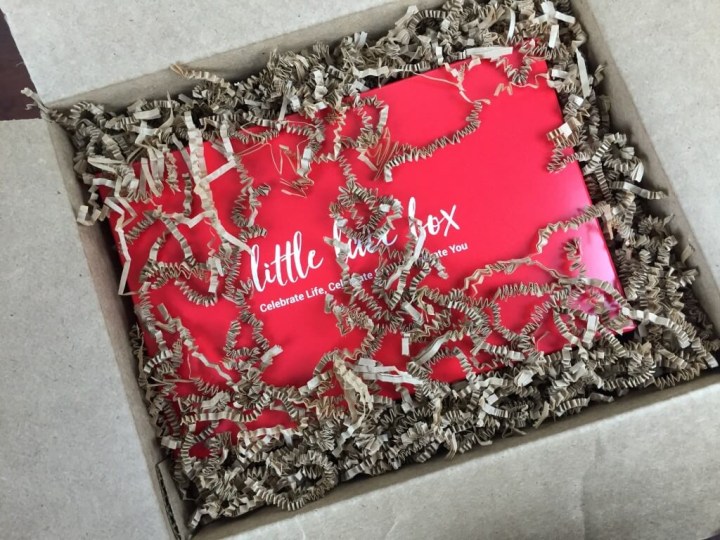 Little Lace Box is a fun and unique bimonthly subscription box for women.  Every box is curated around a unique theme and contains beauty, lifestyle, and home products that you will love! It's one of my favorite boxes because it's so themed – it's like getting an experience in a box. I feel challenged to live up to the expectations of my LLB boxes, if that makes any sense. They recently started up Serendipity by LLB, meant to come in the interstitial months, which is now available for $10 bimonthly (January is already sold out!).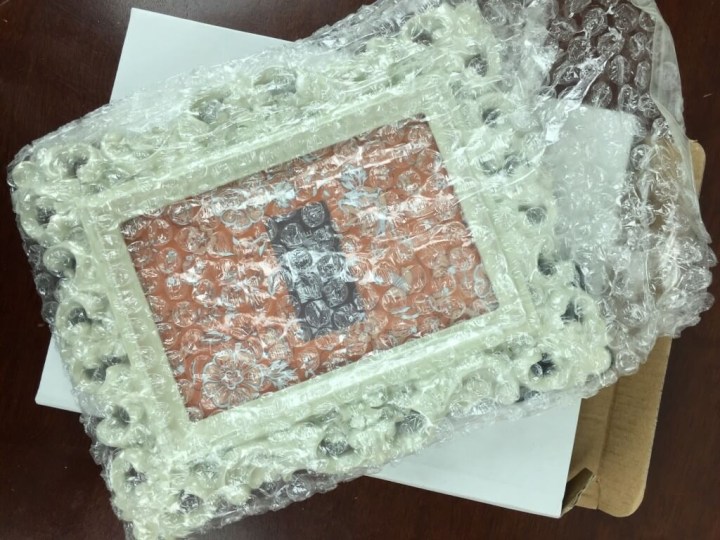 This month the box came in an outer box with an item underneath the red box! This particular box was also in bubble wrap so it was really well protected!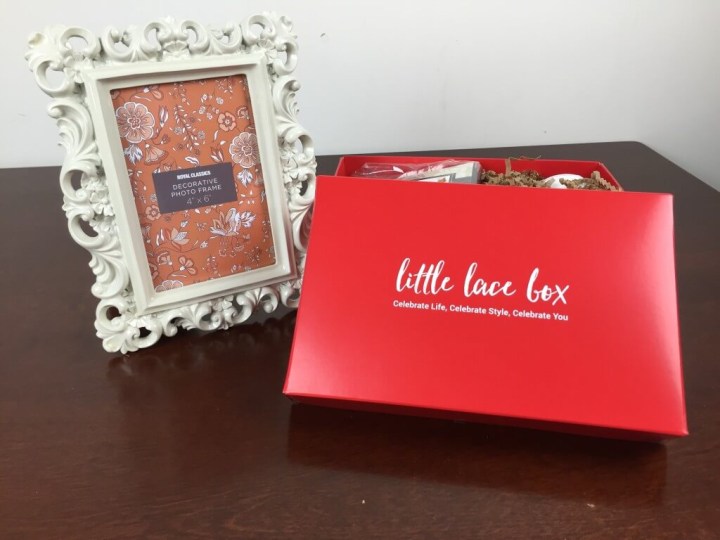 I was pretty excited about it!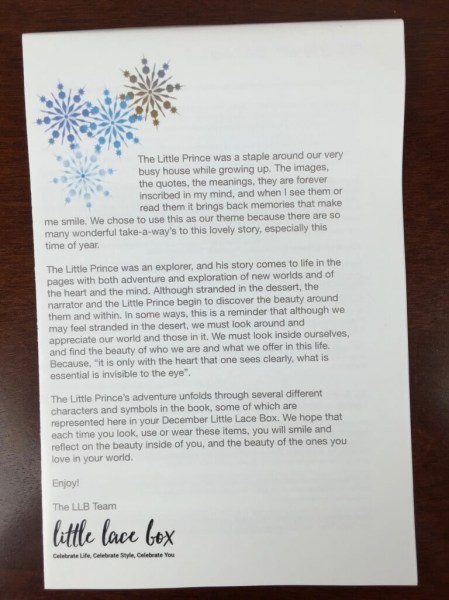 I really love the crisp and clean new look for this subscription. I think the new branding is nice and modern. The letter discusses this month's theme, It's only with the heart, which was inspired by The Little Prince by Saint-Exupéry. Little Lace Box expressed the hop that every time you interact with the items you will reflect on your inner beauty and the ones you love.
The booklet gives the details on all of the items.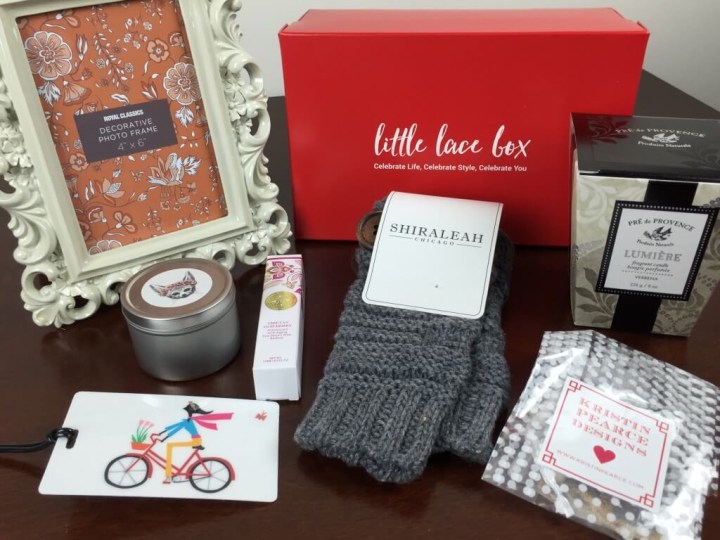 Everything in the December box! I loved it before I could get my hands on each item!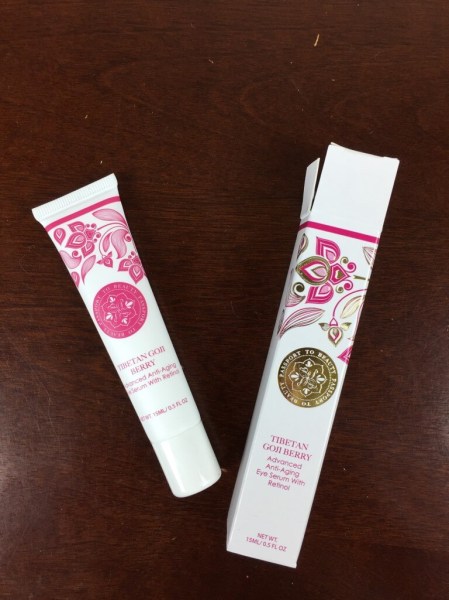 Passport to Beauty Tigetan Goji Berry Advanced Anti-Aging Eye Serum with Retinol ($88) As The Little Prince wanders so does Little Lace Box. Passport to Beauty focuses on global beauty solutions and goji berries from Tibet are packed with antioxidants. This is more like a light cream than what I'd call a serum and it was unscented, which I prefer. It also contains retinol to help de-wrinkle your eye area.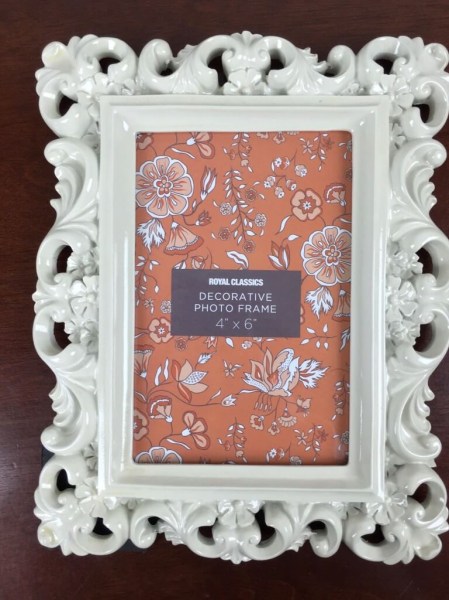 French Decorative 4×6 Frame ($10) 2 styles of these were sent out and they were both in this pale grey, which I want to call more like ancient white than grey! I was excited by the frame – I love foofy frames. Although they suggest framing your own art (and art plays heavily in the story from which the curation inspiration was drawn), I was kind of hoping they'd send a print every other month to switch out, because I love that sort of thing. I'll frame my kids' art though! Nobody needs to see my terrible stick figures.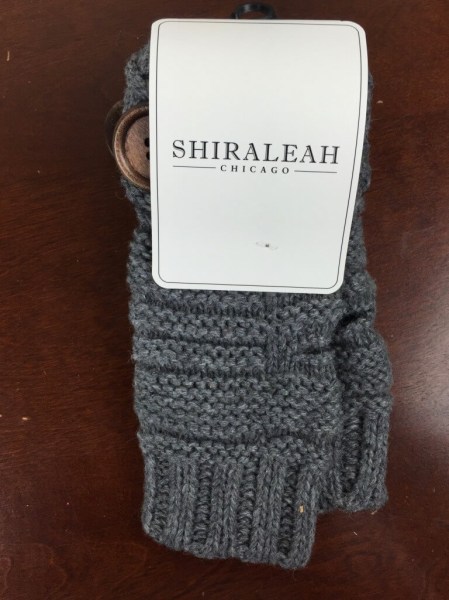 Shiraleah Wool Blend Fingerless Gloves ($15)  These came in ivory, red, grey, blue, and black and the lamplighters in the story wear fingerless gloves as well. I don't know about you but for commuting I'm all about these – I just don't do well with capacitive touch gloves!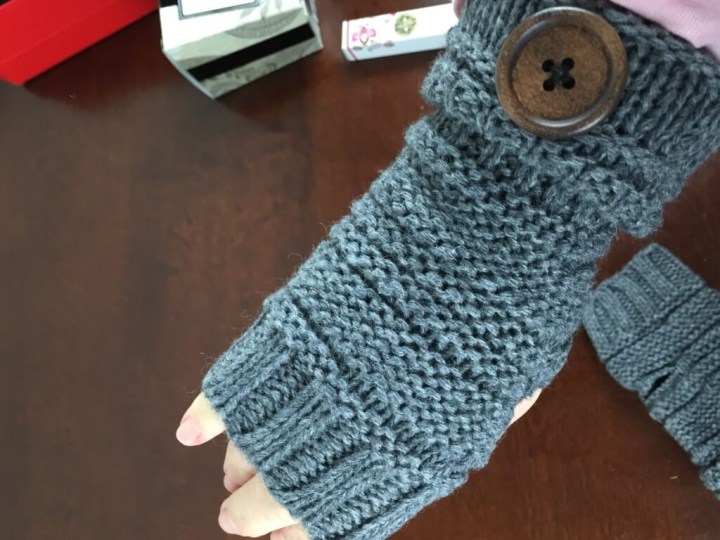 I love the button, the different stitches, and the fact that the "glove" part goes so far down my hand!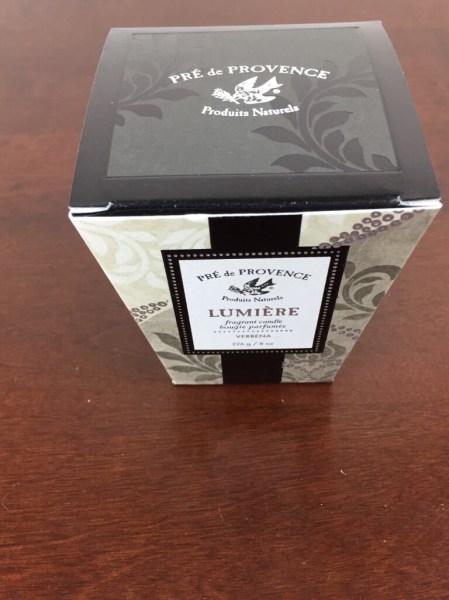 Pré De Provence Lumière Fragrant Candle ($14.99) My candle was in verbena, and it smells so delightful! Some subscribers received lavender scented candles.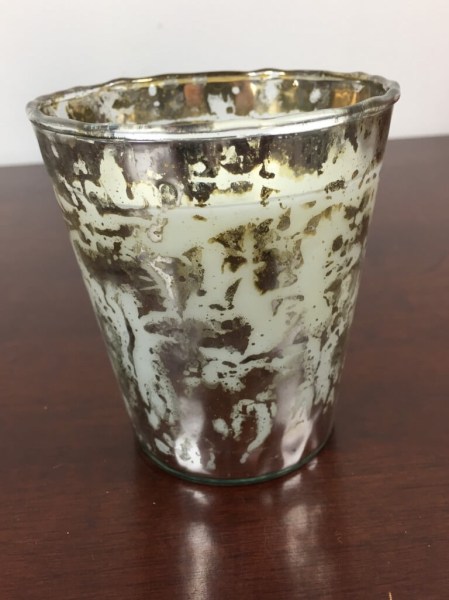 I wasn't expecting a mercury glass candle at all and I love it! It's so gorgeous and I know it's going to look great all lit up. The candle represents the Lamplighter bringing one more star to life.
Bonus – Travel Peppermint Candle ($5) OMG it's so cute! This little fox wearing a rose garland by illustrator Victoria Novak is representative of the most important characters in Le Pétit Prince.
R. Nichols Luggage tag ($6) Multiple variations of the illustration on the tag went out – and you'll need it on your luggage as you explore! I'll definitely use this – we have black suitcases with no markings, which is stupid.
Kristin Pearce Designs Large Pearl Pendant ($45) Because a pearl begins with one grain of sand, this necklace represents the desert in the Little Prince.  You're encouraged to remember when you wear it that the desert you may travel through is temporary. The tiny pearl above is at the nape of the neck instead of a clasp and it's a nice very large pearl!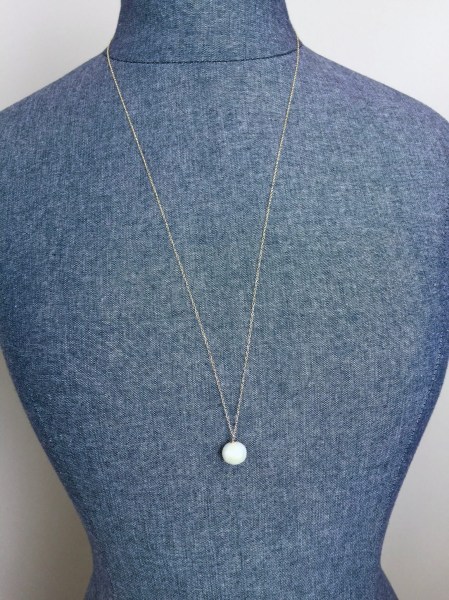 One of the things I really like about this box is that you can really get into the theme if that's your thing but the items are fun and beautiful regardless! The value of the box was over $180 which is totally amazing, and the items were really fantastic and the depth of the descriptions were great and let you understand the incredibly careful box curation even if you haven't read the story (which I have, many times, thanks four years of French in high school!).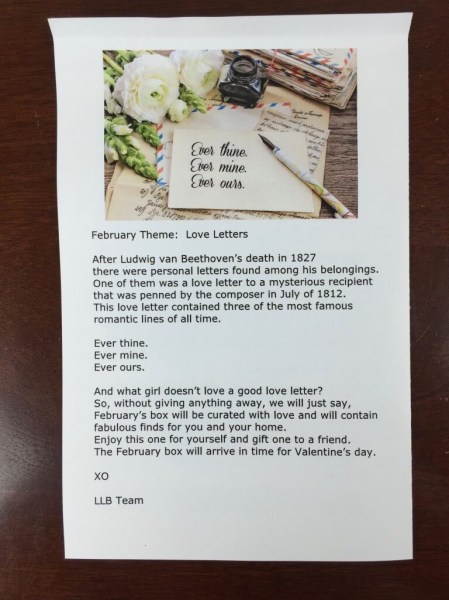 The February Box theme is Love Letters!
Little Lace Box Coupons
Save $15 on an 6 month subscription (3 boxes). Use coupon code  HELLO15.

Save $30 on an annual subscription (6 boxes). Use coupon code  HELLO30.

Take $10 off your first box. Use coupon code  HELLO10.
Visit Little Lace Box to find out more or to subscribe!
The Subscription: Little Lace Box
The Description: Get hand-curated, nearly impossible-to-find designer products directly to your doorstep every month. Your monthly box will be brimming with high-end, brand name beauty, lifestyle, and home products to treat yourself to and dazzle your friends during your next night out.
The Price: $59.99 for a single box, $149.97 for 3 boxes, $269.95 for 6 boxes