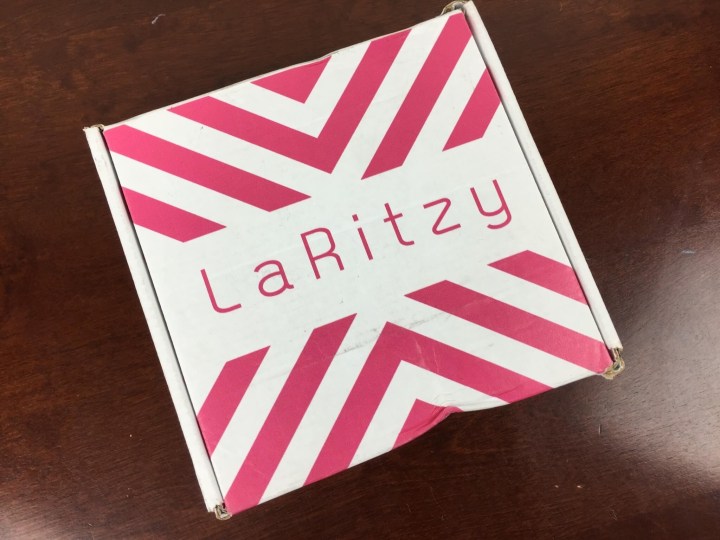 LaRitzy is a monthly vegan beauty subscription box.   You'll get 4-5 full and luxury size cruelty-free beauty products in every month's box.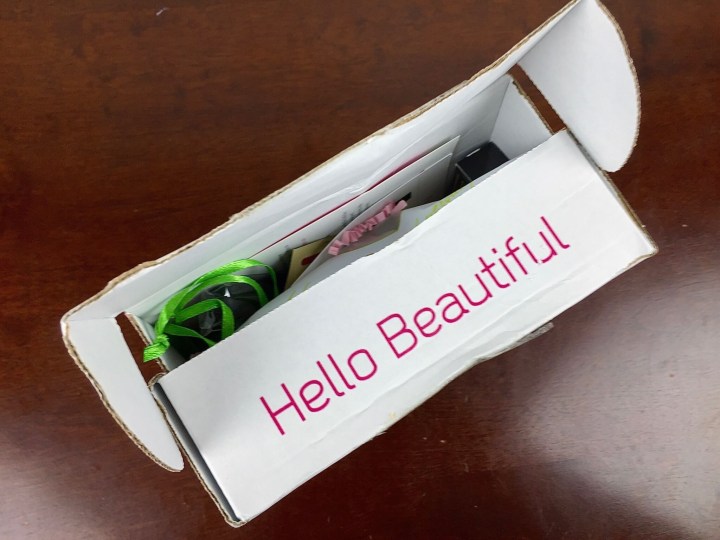 Sup.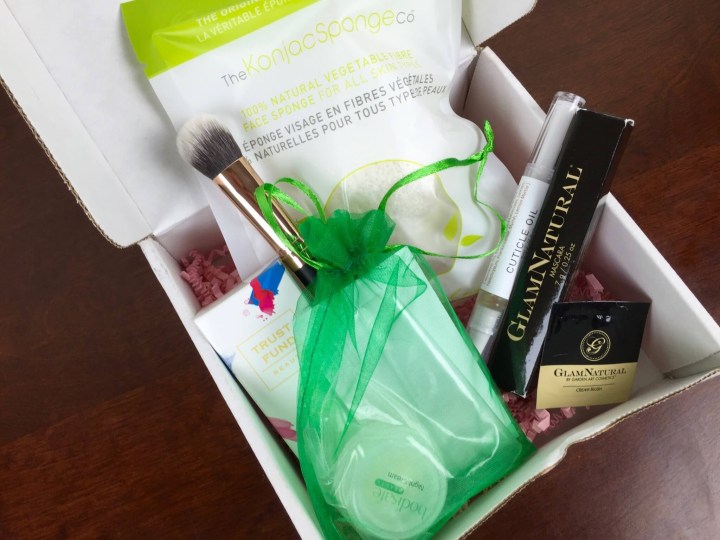 Everything in the December box!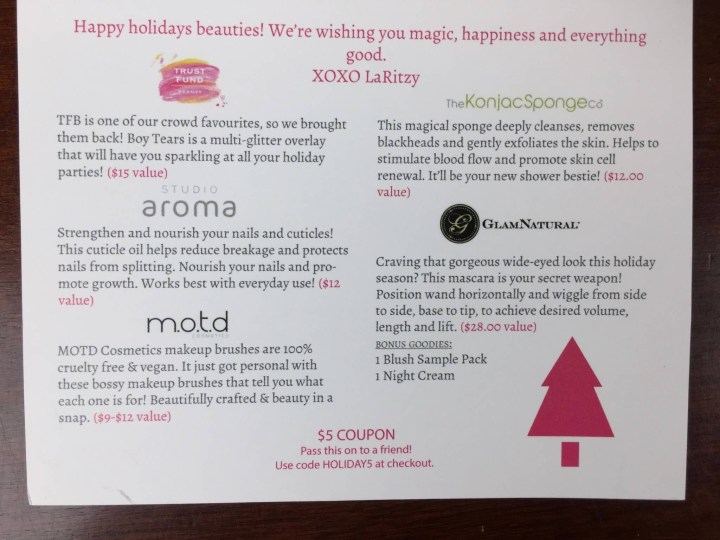 These information cards have come such a long way in the past several months!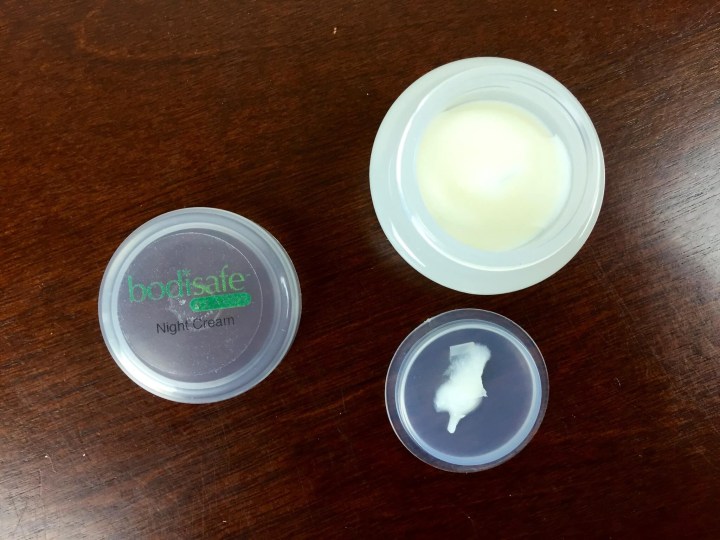 BodiSafe Night Cream (Sample) Bonus item! This is an incredibly thick night cream that glistens, so you really only want to wear it at night. It relies on shea butter, jojoba oil, almond oil, apricot kernel oil, pomegranate oil, black cumin seed oil, and avocado oil to hydrate your skin and it's free of just about everything.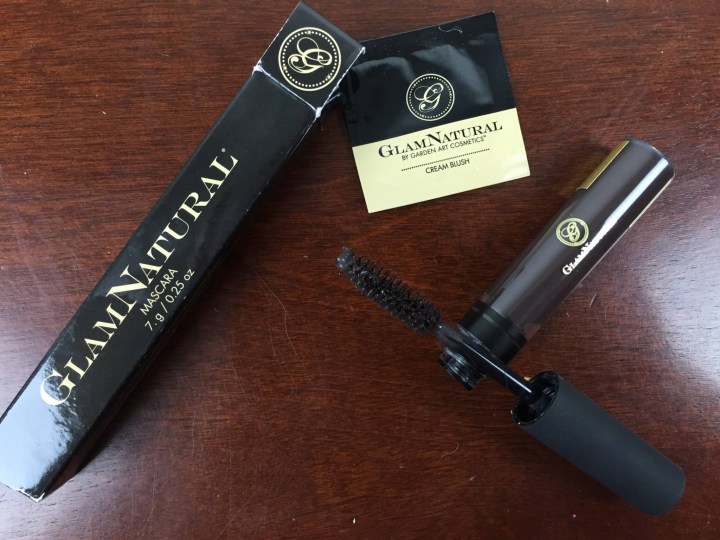 Glam Natural Mascara in Brown ($28) A great large wand on this brush, plus this formula is gluten-free, hypoallergenic, and paraben-free in addition to being vegan. I feel like subscriptions don't send enough brown, so I appreciated this choice!
Glam Natural Cream Blush in After Hours (Sample) Proceed with caution! This cream blush is highly pigmented! It does remove pretty easily if you use too much. I think a full-size of this might last forever.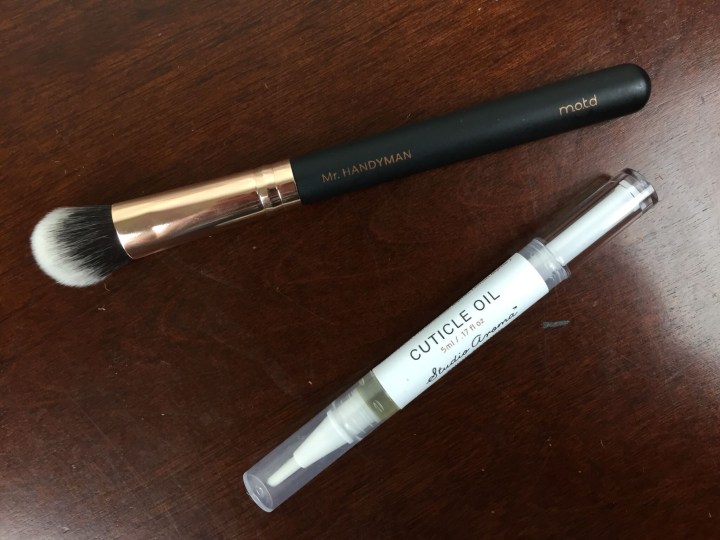 MOTD Cosmetics Mr. Handyman Shading Brush ($12) A great eyeshadow brush with synthetic and vegan bristles, perfect for applying your base shadow.
Studio Aroma Cuticle Oil ($12) As soon as I noticed this contained calendula, I put it right on. Calendula is healing so it's perfect for winter – I was surprised by the beautiful citrus scent (from lemon myrtle). It's also a brand new product from this brand! Great debut!
Trust Fund Beauty Nail Polish – Boy Tears ($15) Ummm, this is right up there with Orly's Sparkling Garbage! This a 7-free polish and it's an amazing holo!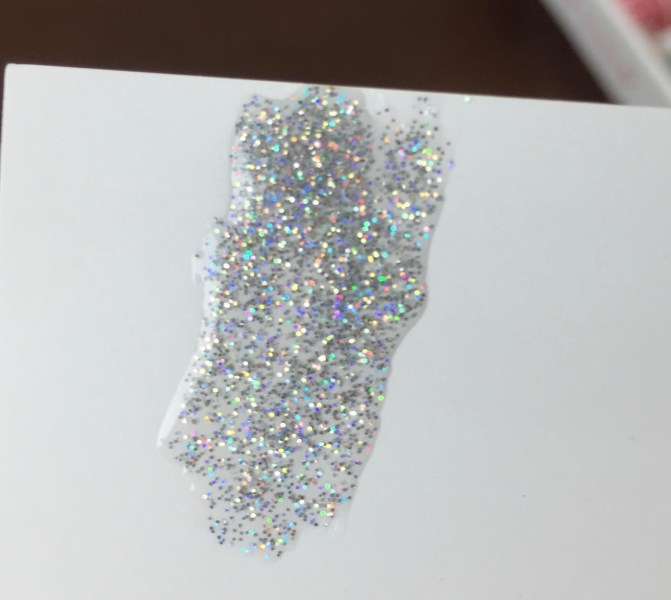 I'm going to use this over a pink and just do the tips or something rad. Perfect for December when you want to be all sparkly!
Konjac Sponge from The Konjac Sponge Company ($12) I love a konjac sponge! Konjac is a 100% natural vegetable fiber that's perfect for cleansing and a light exfoliation.
I really thought this was an amazing box from LaRitzy! They've evolved quite a bit over the past few months – making sure all their products are vegan and cruelty-free, improving the look and feel of the box, and continuing to send amazing items! This box had about $79 in value plus two bonus items! I'm going to do my nails! Happy New Year's!
Visit LaRitzy to subscribe or find out more. Use coupon code HELLO10 to save 10% off the monthly or annual subscription. For a limited time use code HOLIDAY5 to save $5!
The Subscription
:
LaRitzy
The Description
: Pampering just got a lot easier! Receive 4-5 vegan products every month – everything from luxurious skincare to exceptional beauty products.
The Price
: $24.99 per month