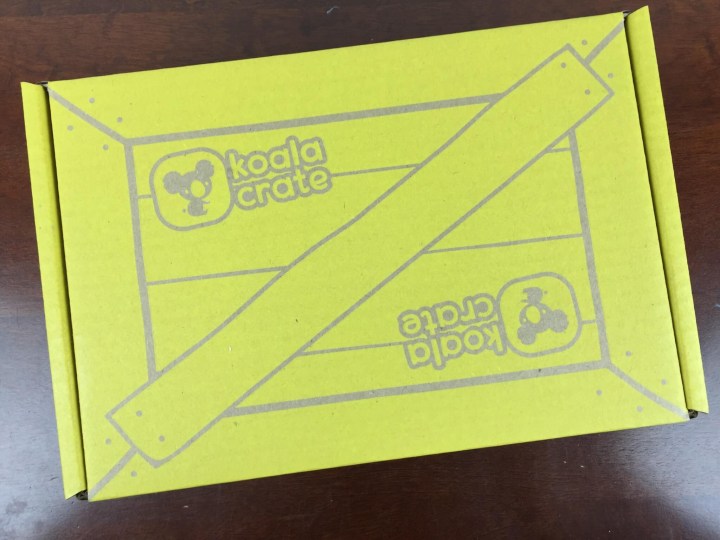 For the holidays Koala Crate released a one-time box of a fun ornaments craft for preschoolers!  Koala Crate is a monthly subscription box from KiwiCo for preschoolers ages 3 to 4. Koala Crate was created to encourage hands-on learning and fun. Activities are designed to be developmentally appropriate and enriching while also engaging, fun, and universally appealing.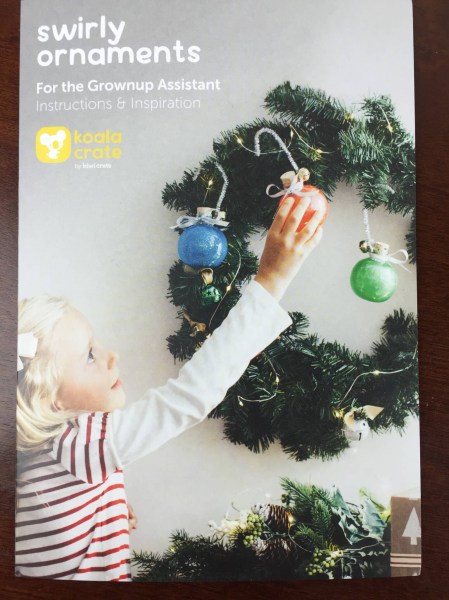 The special holiday crates don't have the normal magazine, just the instruction booklet.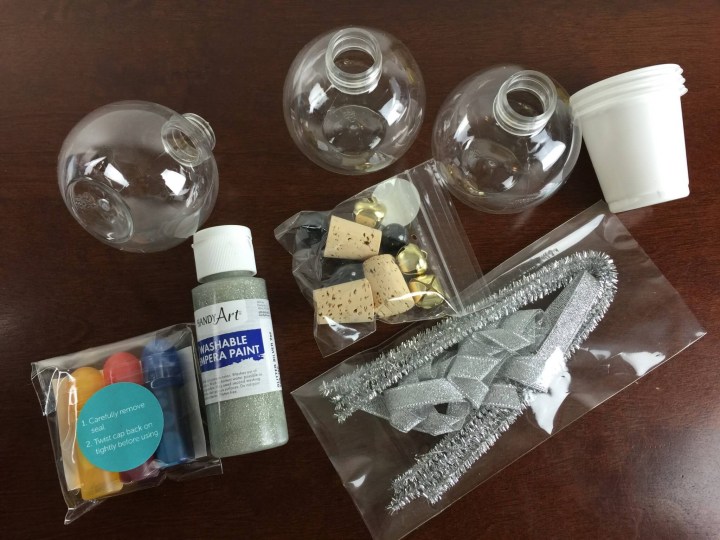 Everything in the Crate.  The only thing we had to add was something to protect our work surface.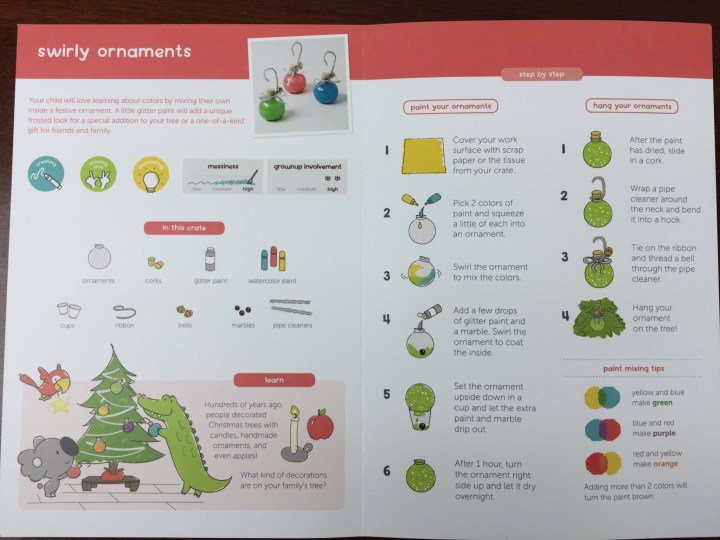 The directions were easy to follow and explored the use of primary colors to create secondary colors.
The green ornament worked the best from the perspective of mixing the colors — the blue and yellow made a vibrant green.
The red and yellow made more of a lovely golden color than the expected orange.  With the work surface protected, this craft was an easy one for kids to do, though some grown-up assistance was handy for getting the paint to cover the entire interior of the ornaments — we swirled it around using the marbles.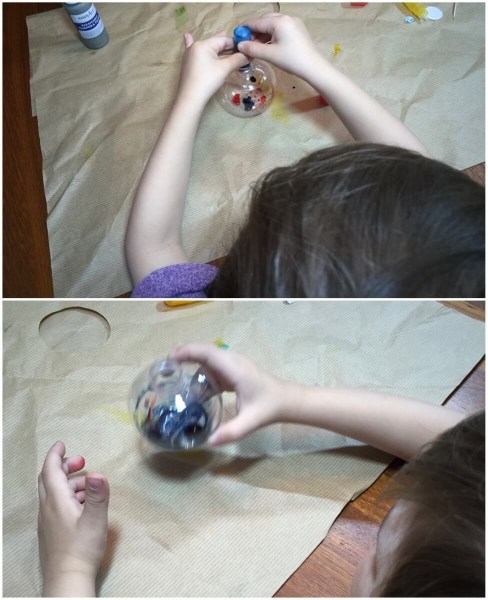 The red and blue combined to make a pretty purplish-blue.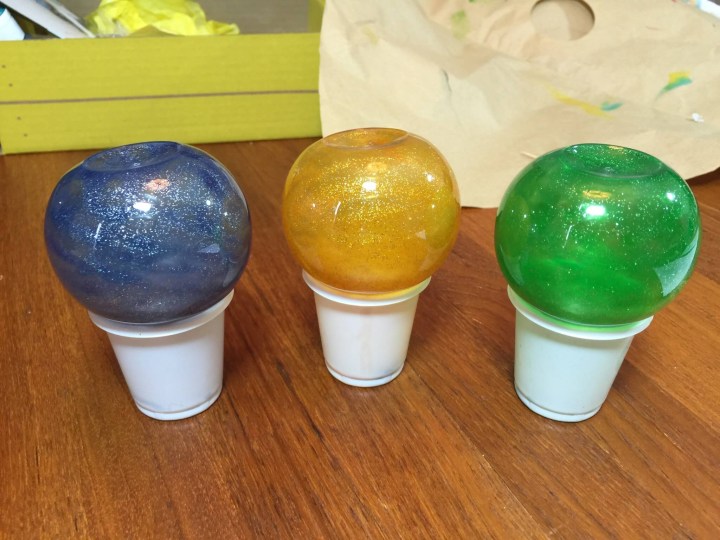 Draining the sparkle paint and food coloring mixture from the bulbs.
After drying overnight, we stoppered the clubs with corks.  

With a simple bow, bell, and pipe cleaner hook, we had beautiful ornaments!  The swirling of the paint made the ornaments really pretty — the texture was slightly different opacity in different spots, looking a bit like real glass ornaments.
You can visit the Kiwi Crate Holiday Shop to see everything! You can also check out all our Kiwi Crate Holiday Craft Reviews here.
Visit Koala Crate to subscribe or find out more! Use this link to save 40% on your first box!  (or Kiwi Crate  and the KiwiCo family subscriptions Tinker Crate and Doodle Crate).
The Subscription
:
Koala Crate
The Description
: Koala Crate sparks kids' natural creativity and curiosity while saving time for busy parents. Every crate includes all the materials and inspiration for projects related to a theme such as colors, transportation or safari. Crates are designed to give preschoolers exposure to new materials and new concepts that encourage hands-on learning and fun. Ages 3 to 4!
The Price
: $19.95 per month