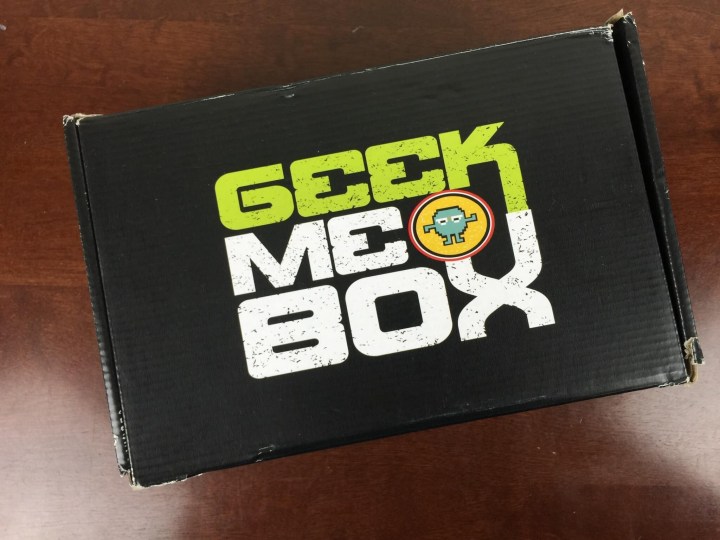 Geek Me Box is a mystery geek and gamer monthly subscription box, with 5-8 items and an epic shirt guaranteed.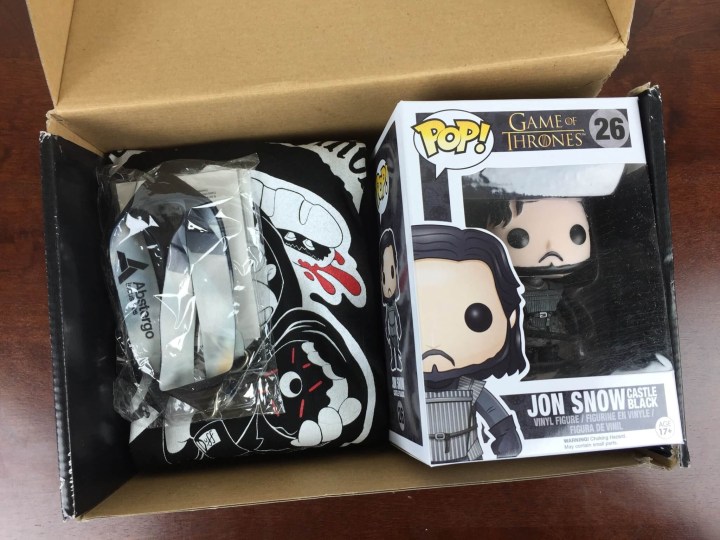 The November theme was ???  This month again featured a custom outer box and everything seemed packed more neatly – but no tissue or information card.
Everything in the November 2015 Geek Me Box.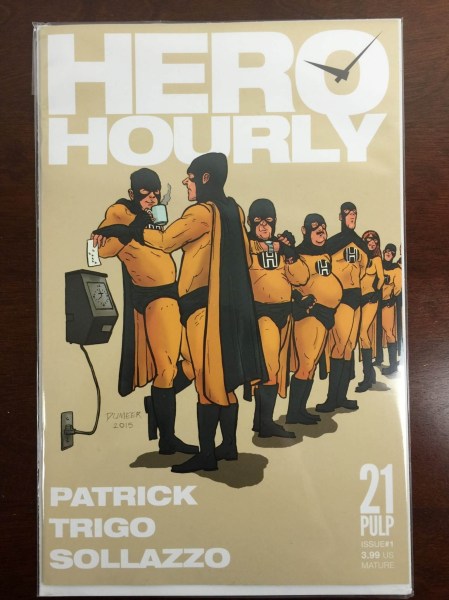 Hero Hourly Issue #1 ($3.99)
Publisher: 21 PULP (W) James Patrick (A) Carlos Trigo (CA) David Dumeer Welcome to Hero Hourly! If Saul thought that working as a superhero would be any different than asking if you want fries with that, he was mistaken. Now he has to deal with bad pay, passive-aggressive bosses, and work politics. Well, we all have to start somewhere…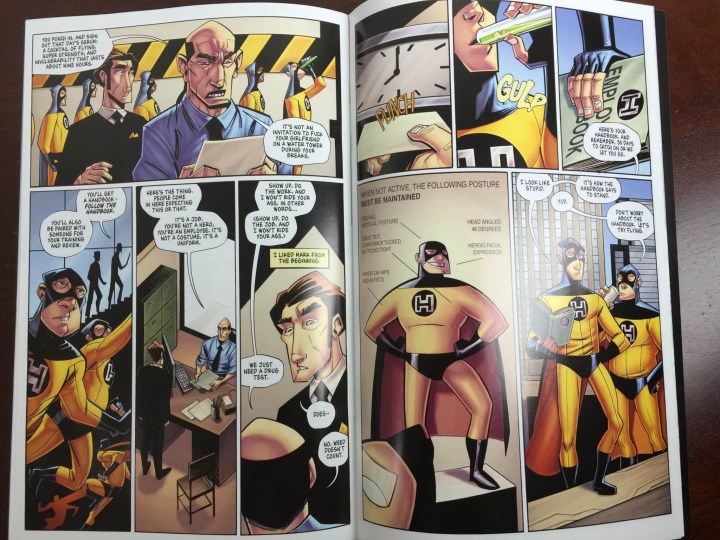 This was an advanced release so it was really awesome that was in the box. The comic was Kickstarted!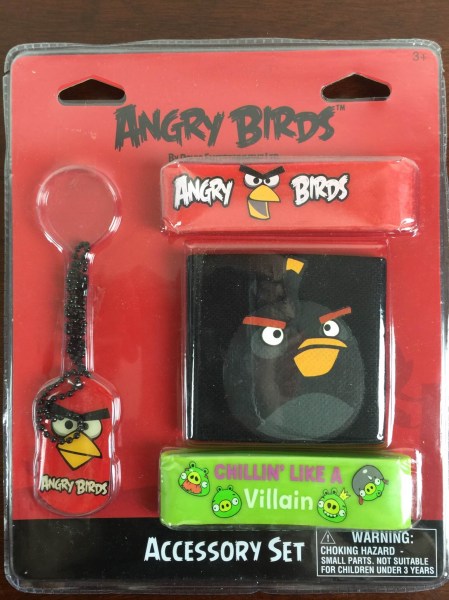 Angry Birds Accessory Set ($9.99) This actually has an extra band than the one I linked and comes complete with 2 wristbands, dog tags, and a wallet!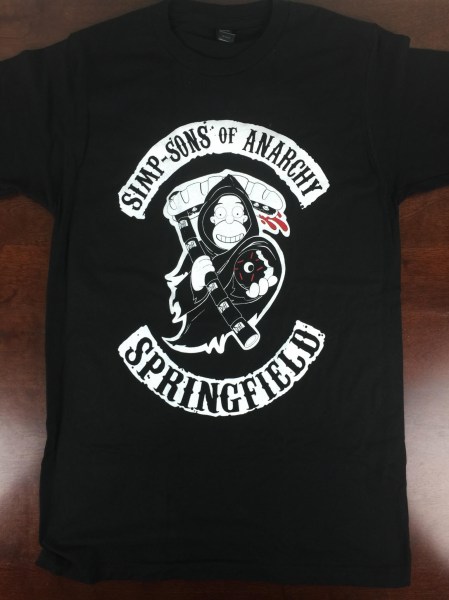 Simp-Sons of Anarchy Shirt ($15) Very awesome, this was one of my favorite shirts from this geek subscription box!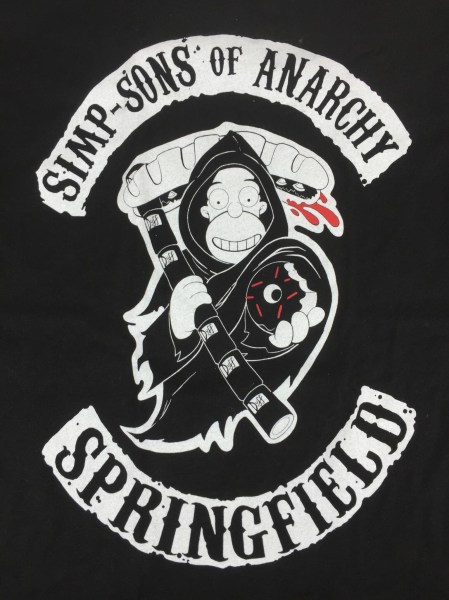 He's holding a donut and the scythe is a sub sandwich!
Funko POP! Game of Thrones Jon Snow (Castle Black) Vinyl Figure ($6.86) I was PUMPED when I opened the box and saw this guy and excitedly shoved it in my husband's face, who was just as excited as I was! We're huge GoT fans and this is one awesome Funko!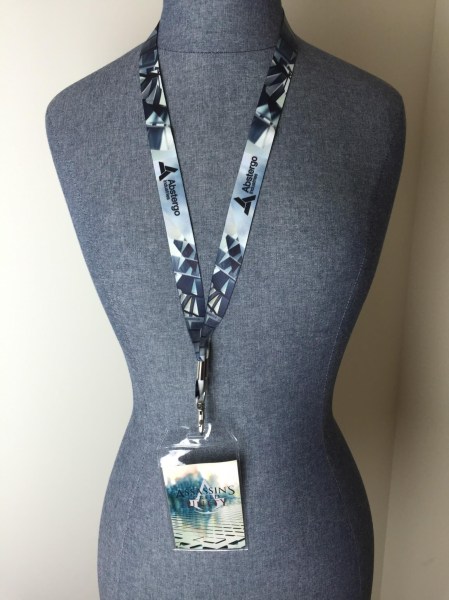 Assassin's Creed Abstergo Lanyard & Card/Badge Holder ($9.99) I don't play this game personally but I was happy that this was a high quality lanyard. Too many boxes have been sending the cheap kinds and this one is top quality, perfect for actually using, displaying pins/buttons, etc.
The value of the box this month was about $42 and I was happy with this box. The shirt really was awesome, and I was happy to see yet another month with a Funko figure in it!
Here's the December preview!
Looks  like Harley Quinn and Kylo Ren!
Visit Geek Me Box to subscribe or find out more.
The Subscription
:
Geek Me Box
The Description
: Get 5-8 geek & gamer products in every box including a t-shirt in every box (men's, women's, and unisex).
The Price
: $22 +7.99  shipping per month (+$2 for XXL and XXL shirts)