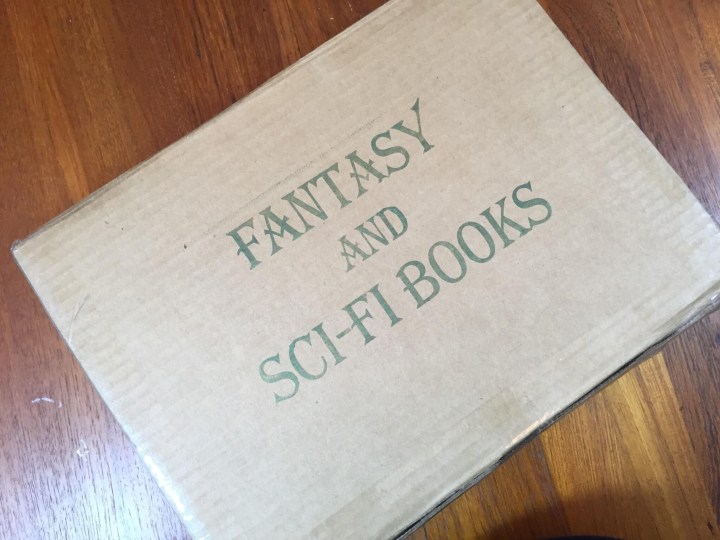 Fantasy and Sci-Fi Books is a new monthly YA (Young Adult) fantasy and science fiction book subscription box! Every month you'll receive new release YA Fantasy or Sci-Fi book (released within 35 days of the first of the month ship date), as well as 3-4 items matching the theme of the book.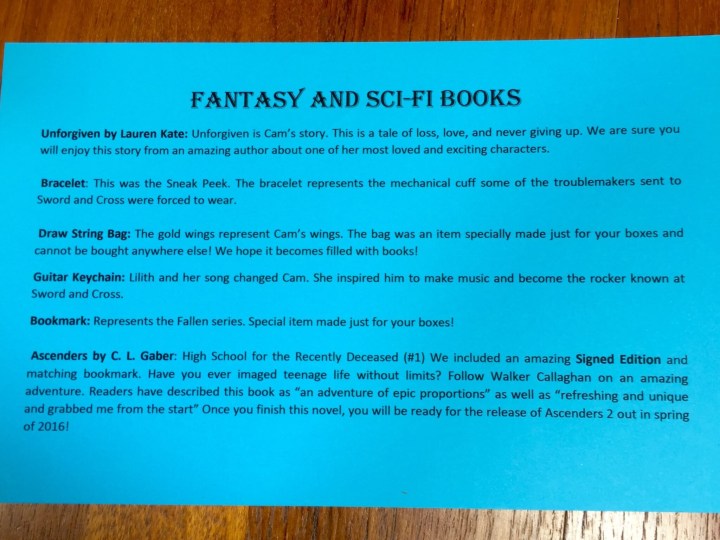 The information card tells you about each book, and the significance of each bookish item to the story.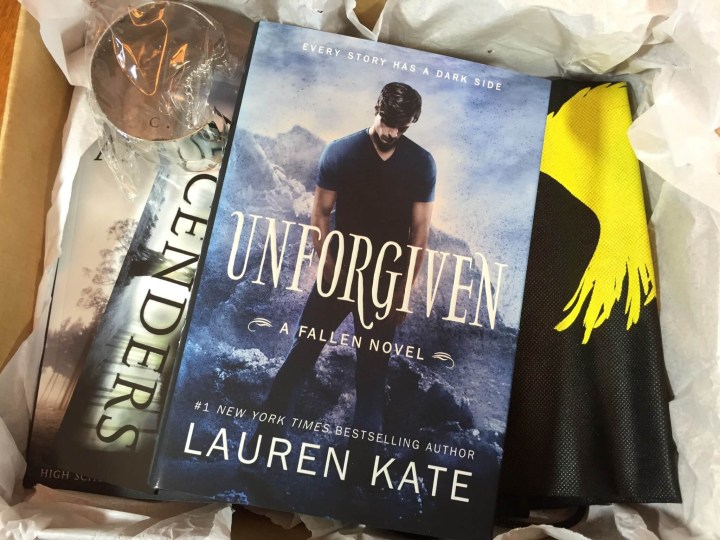 I hadn't heard of this series yet, but it looks good! At first I thought it was based on the ABC Family Show The Fallen, but this is totally a different book series (here's that one – the imagery is super similar).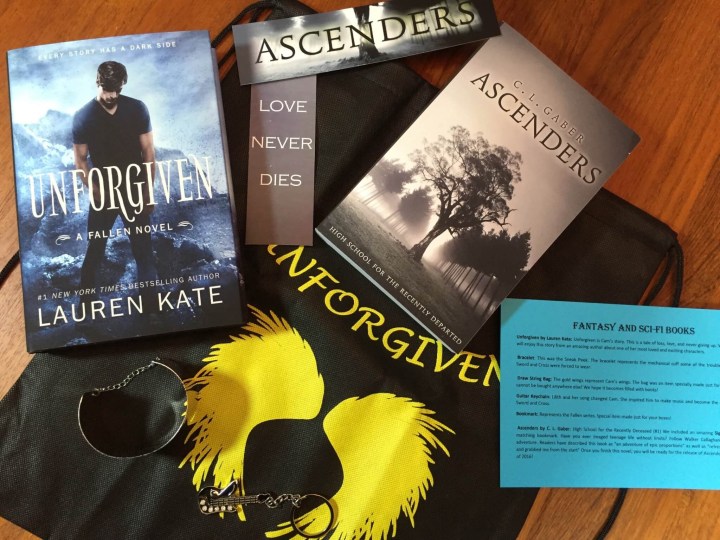 Everything in the box!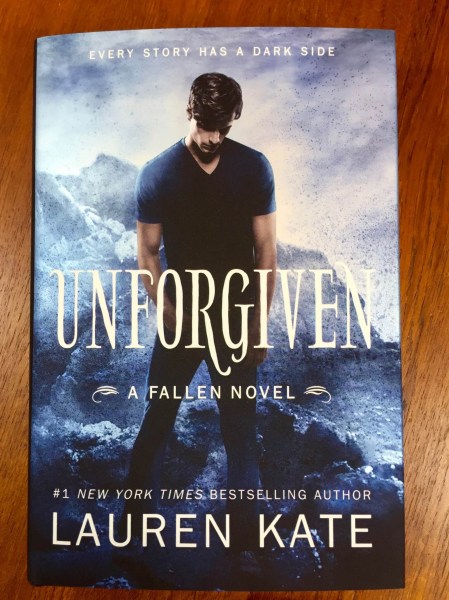 Unforgiven: A Fallen Novel by Lauren Kate ($14.68)  I love supernatural-themed anything and this box is perfect as one of the first selections for this subscription!
 High school can be hell.

Cam knows what it's like to be haunted. He's spent more time in Hell than any angel ever should. And his freshest Hell is high school, where Lilith, the girl he can't stop loving, is serving out a punishment for his crimes.
Cam made a bet with Lucifer: he has fifteen days to convince the only girl who really matters to him to love him again. If he succeeds, Lilith will be allowed back into the world, and they can live their lives together. But if he fails . . . there's a special place in Hell just for him.
Tick-tock.
Spread your wings and cry as bad boy dark angel Cam finally reveals his anguished heart in the epic new FALLEN novel, UNFORGIVEN.
This book series is rated around grade 8 and up. Usually you don't get the Xth book in a series in a box, but I liked it – because I think most of the subscribers would have either read the others in the series (3 million in print) or want to read the whole thing.
Update: This book isn't in the series – it's a standalone book based on one of the characters from the series so it's related but you can read it out of order!
Unforgiven Book Bag: The gold wings represent Cam's (from the story) wings!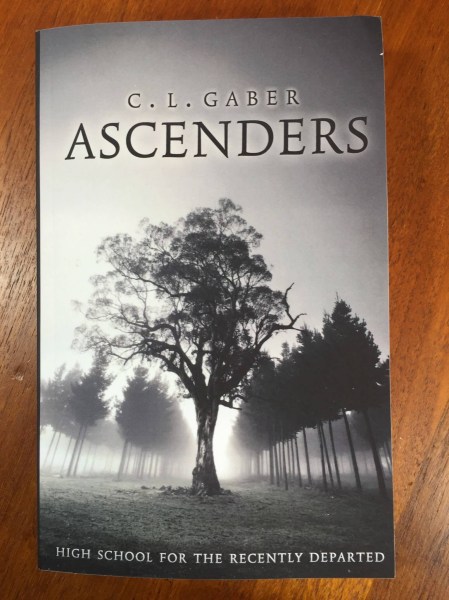 Ascenders: High School for the Recently Departed by C.L. Gaber ($11.99) This book is also perfect for this box!
Walker Callaghan doesn't know what happened to her. One minute she was living her teenage life in suburban Chicago…and the next minute, she was in a strange place and in a brand new school with absolutely no homework, no rules, and no consequences.

Walker Callaghan, 17, is dead.

She doesn't go to heaven or hell. She lands at The Academy, a middle realm where teenagers have one thing in common: They were the morning announcement at their high schools because they died young.

These high school kids are now caught in a strange "in-between" zone where life hasn't changed very much. In fact, this special teen limbo looks a lot like life in a quaint Michigan town complete with jocks, popular girls and cliques. "There are even cheerleaders in death," Walker observes. It's not a coincidence that the music teacher is a guy named Kurt who "used to have this band." The drama teacher, Heath, is crush worthy because back in his life, he starred in some superhero movie.

Principal King explains the rules — there are none. Why? You can't die twice.
Bahahaha even cheerleaders in death! I can't wait to see how this one turns out. A fun teen-friendly paranormal romance!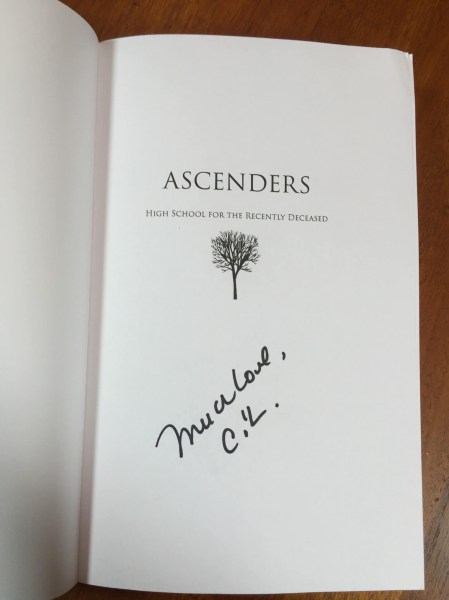 And it's signed!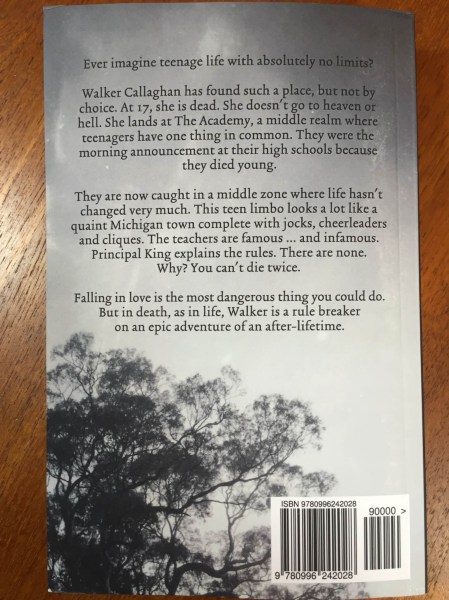 The second book in this series will be out in spring!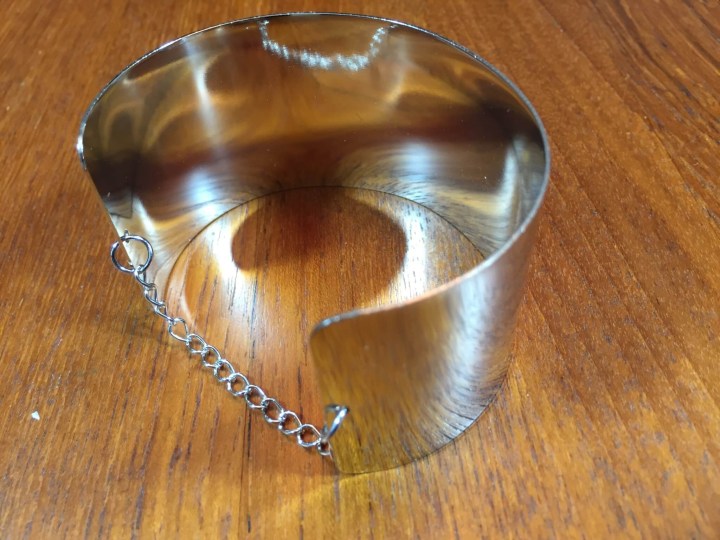 Silver Cuff: Represents the troublemakers' cuffs in the first book. I have a feeling that subscribers to this box will totally get it.

Bookmarks for each book
Guitar Keychain: Represents the music that Lilith brought to Cam's life.
This box was a little unusual in that instead of matching items to a theme, they matched them to the books, which I thought was awesome  – it was really curated precisely for a particular YA fantasy/paranormal/sci-fi fandom. It's a specialty subscription for sure but if you read these books/love these books, or have a young adult reader who does, this box is absolutely perfect for that. I also love their commitment to only sending new releases!
Visit Fantasy and Sci-Fi Books to subscribe or find out more!
The Subscription
:
Fantasy and Sci-Fi Books
The Description
: Fantasy and Sci-Fi Books is a monthly subscription box for people who love Young Adult books. Every month we send you a new release YA Fantasy or Sci-Fi book, as well as 3-4 items surrounding the theme of the book(such as fandom jewelry, collectibles, bookmarks, bags and more!). Boxes will include some items made just for us. These items cannot be purchased anywhere else. Each box will also include exclusive content from authors. We ship anywhere is the United Stated and Canada. Subscription is $27.99 plus shipping – USA $6.99, Canada $19.99, International $26.99.
The Price
: $34.98 per month