For the Faithful is a monthly subscription box full of Christian products delivered right to your door. You may receive items like books, DVDs, items for the house (or even garden), something brilliantly inspirational, or things for the kids.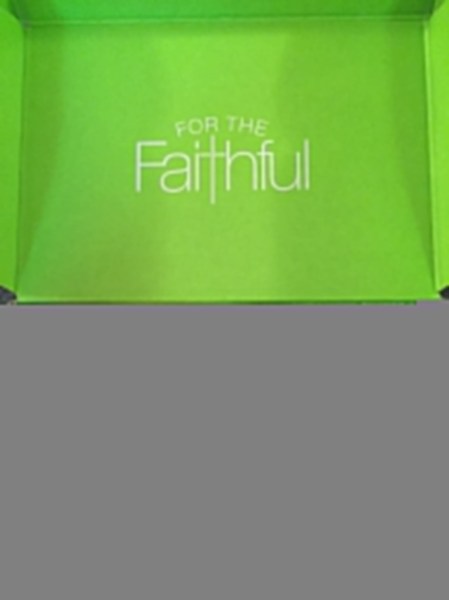 The information card lets you know what's in the box and what the item is for.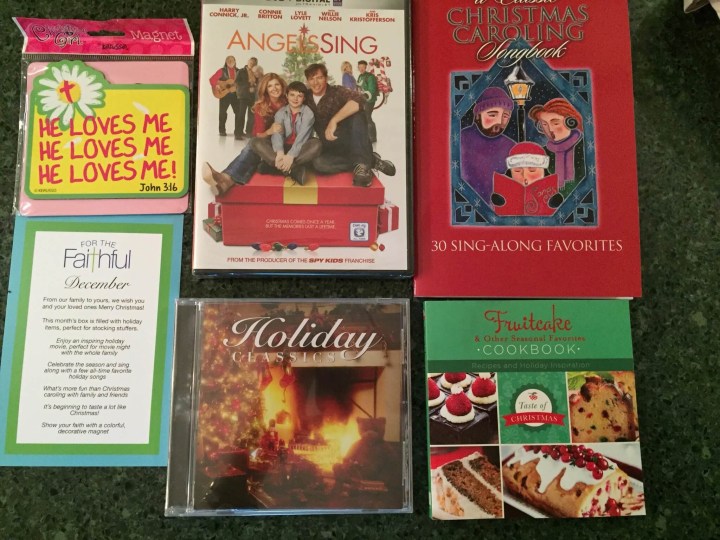 It was so much fun to open this box right before Christmas.  It was full of Christmas joy. The card that comes with the box says the items are perfect for stocking stuffers. Some of them will be used for other's stockings but a few will go into mine!
I had to laugh when I saw The "Fruitcake & Other Seasonal Favorites Cookbook".  I had just made my husband's family fruitcake recipe.  Not many people like fruitcake and my husband isn't fussy in the least, I could buy a cheap, hard as a brick fruitcake at the grocery store and he'd be happy.  But he's such a great guy I go to the trouble to make the fruitcake and over the years I've grown very fond of this particular recipe.  This cookbook will go into my stocking.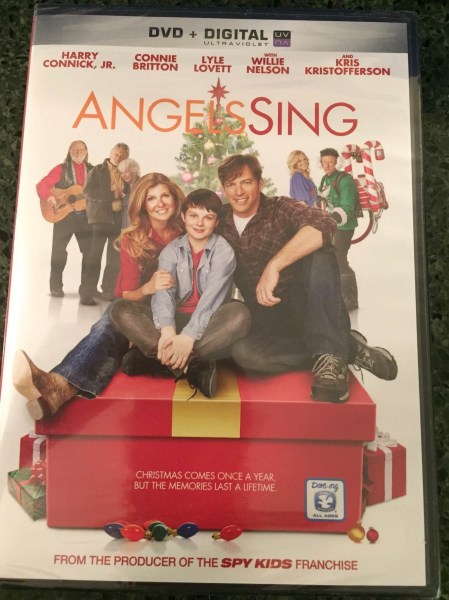 I have family in town and I'm thinking the movie will be great to watch with the kids, so that's also a keeper for me.  It's called Angels Sing and there's a a lot of singers on the cover so I'm hoping there will be a lot of great singing in the movie.  Fun for the whole family.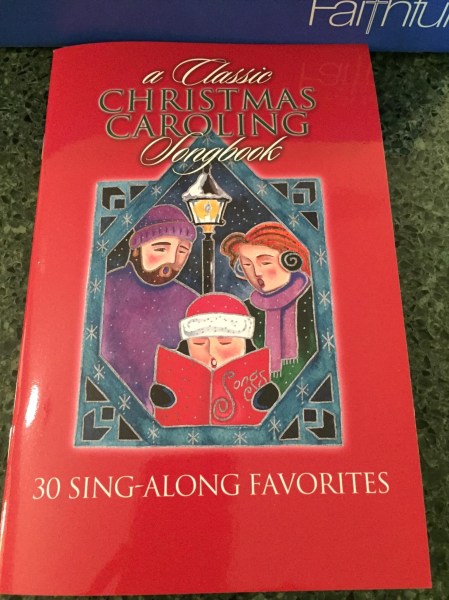 "A Classic Christmas Caroling Songbook" will go to someone else's stocking.  Let me be very blunt:  I stink at singing.  Don't get me wrong, I love to sing, but I can't carry a tune to save my life.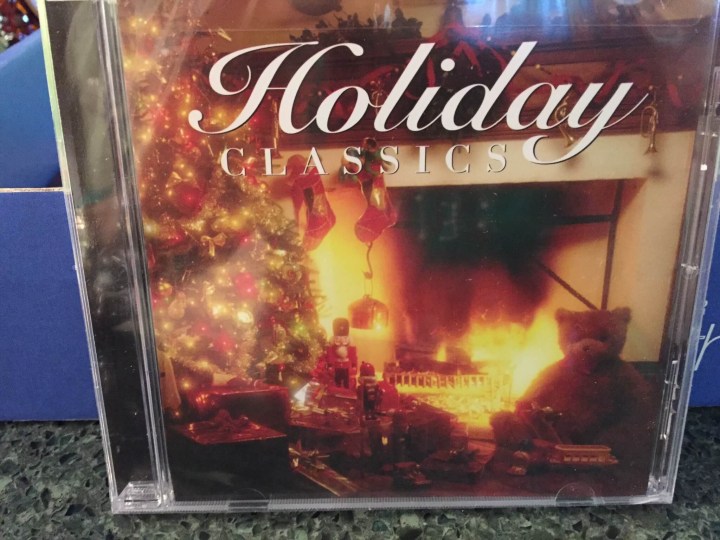 Holiday Classics CD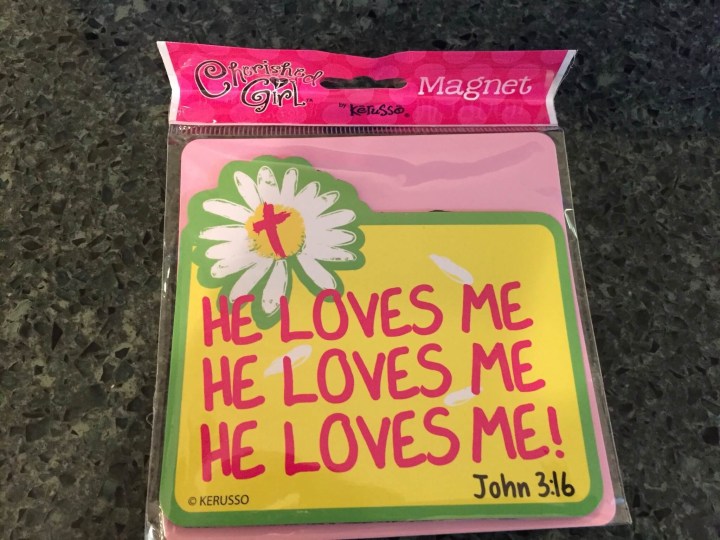 Cherished Girl He Loves Me John 3:16 Magnet
Two great items for stocking stuffers!
This was a fun box to open and I can't wait to share the gifts with others.  Thanks "For the Faithful".
Visit For the Faithful to subscribe or find out more. Use coupon code hello$ave to save $5 off your first box.
The Subscription
: 
For the Faithful
The Description
: For the Faithful is the monthly subscription box for today's Christian family. Each month, we hand-curate a gift box filled with great Christian and family friendly products from world-class brands and deliver it right to your doorstep
The Price
: $21.99