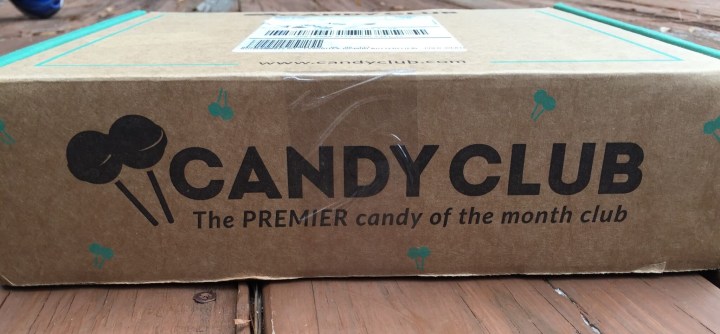 Candy Club is a premium candy subscription box that sends 3+ pounds of nicely boxed candy to your door. You get 3 canisters of candy, a bonus treats find, and a liberal splash of something extra! A monthly box runs $34.99, but the price decreases quite a bit with a longer subscription.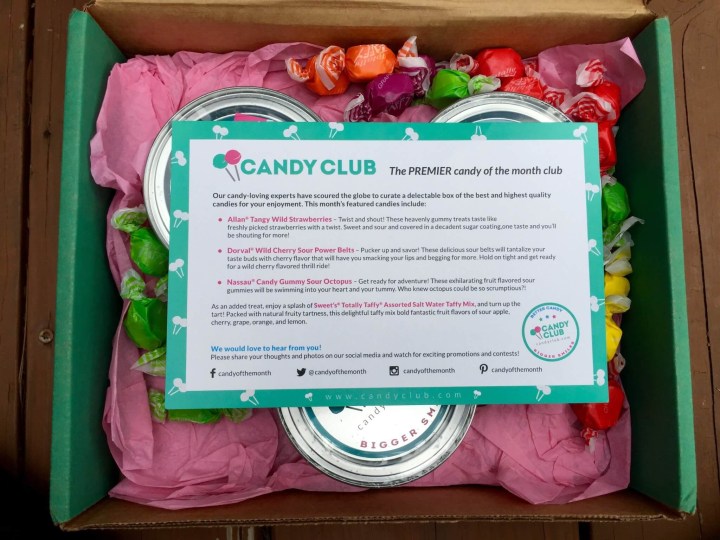 Candy Club has a new option to help personalize your box.
Take the quiz when you sign up or go straight for just selecting your box. I took the quiz and it confirmed the choice I would have made anyway – classics! However, I selected Favorites I guess. My brain conflated them. Favorites is a "mix" of the two subscriptions.
Your three containers of candy arrive nestled amongst the extra candy "splash."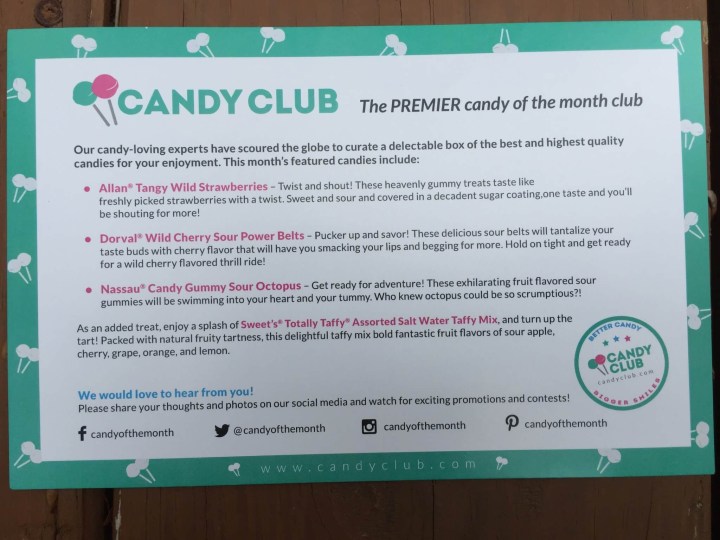 Every box has an information card, which also includes all the nutritional and allergy information for each candy.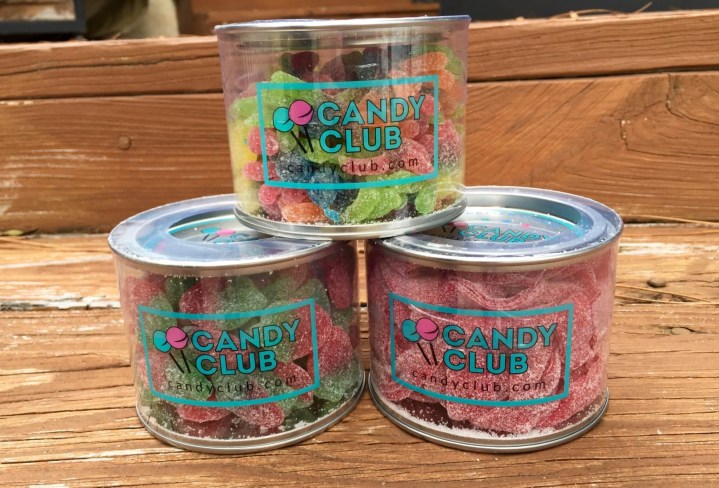 The three main candies in my box. I have to be honest, when I saw them I knew right away this wasn't the favorites or classics box. Candy Club is checking it out for me, but it's pretty clear that 100% of the candy we received was sour – just look at all that citric acid!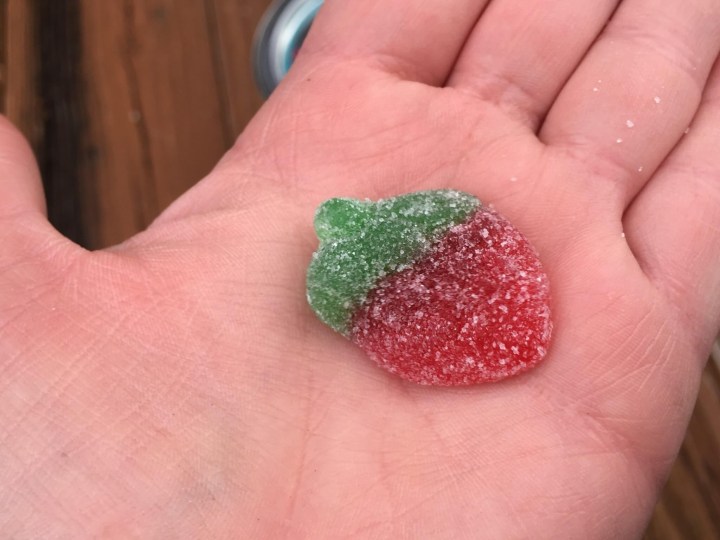 Allan Tangy Wild Strawberries: These were a family favorite and went really quickly! The description says they are sweet and sour but we found them pretty mild and my grandma loved them!
Dorval Wild Cherry Sour Power Belts: These are nice and sour with a good tart cherry taste. One family member declared these the best. Another said they were traumatizing!
Nassau Candy Gummy Sour Octopus: These are fruity but not nearly as sour as the belts! So good!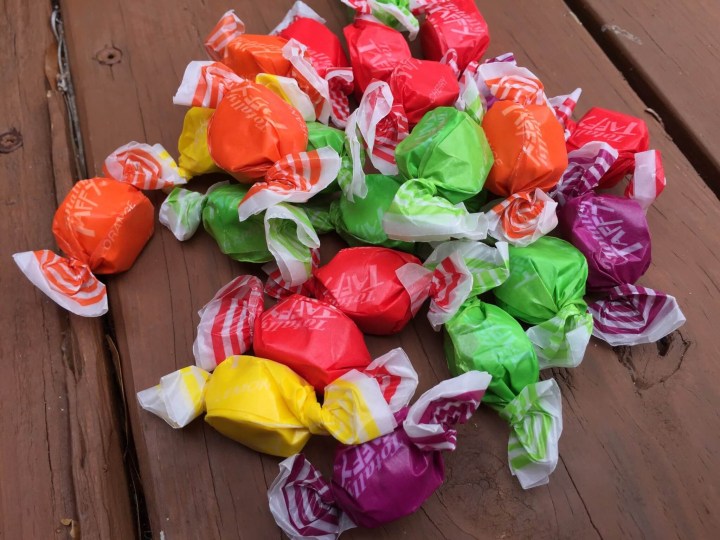 Sweet's Totally Taffy Assorted Salt Water Taffy Mix: This included sour apple, cherry, grape, orange, and lemon. They say it's not sticky… but they clearly didn't give it to 5 and 7 year olds!
I thought this would be a fun box for my family to enjoy at Christmas (and it was!), but I was really hoping for more varying flavors. You can pretty much buy all the candies in bulk online, but it's not nearly as fun, and the value is probably on par with higher end candy stores (Dylan's Candy Bar sells "Paint Cans" of candy for $16 each!). I think this is a nice treat subscription or a even a great corporate gift for any candy lover. I'll update with the resolution from Candy Club regarding our box of all sours!
Visit Candy Club to subscribe or find out more! Save $20 on your first box! Use coupon code CandyNewYear20. Expires 01-01-2016
The Subscription
:
Candy Club
The Description
: Each month, you'll receive a selection of 2-3 lbs. of your favorite candies, a splash of goodies, and a special bonus treat.
The Price
: $35.00 per month