Bully Bundles is a monthly subscription delivering a fresh supply of highly-quality bully sticks for your dog.  Choose from batches of as few as 6, or as many as 60 at a time to match your pet's rate of consumption.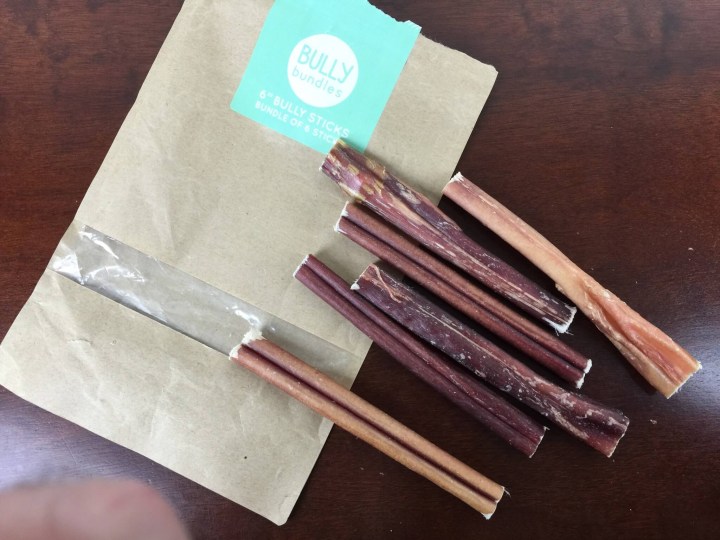 Each bully stick is made from antibiotic-free, free-range, grass-fed Brazilian beef.  They are made in a USDA facility without the use of chemicals or preservatives.  We reviewed the 6-piece pack.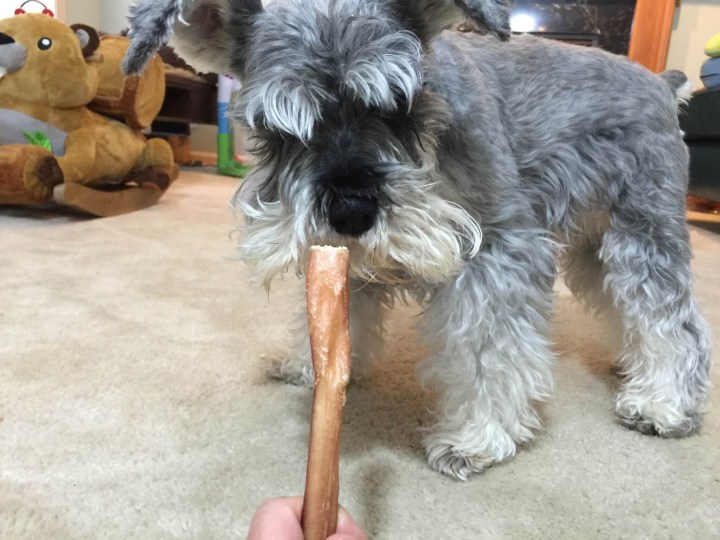 By "we," I mean Lindy, our Schnauzer.

She was a bit timid at first, carrying the bully stick around a bit before settling done to chew.  The sticks are low odor and don't appear to leave any kind of staining residue.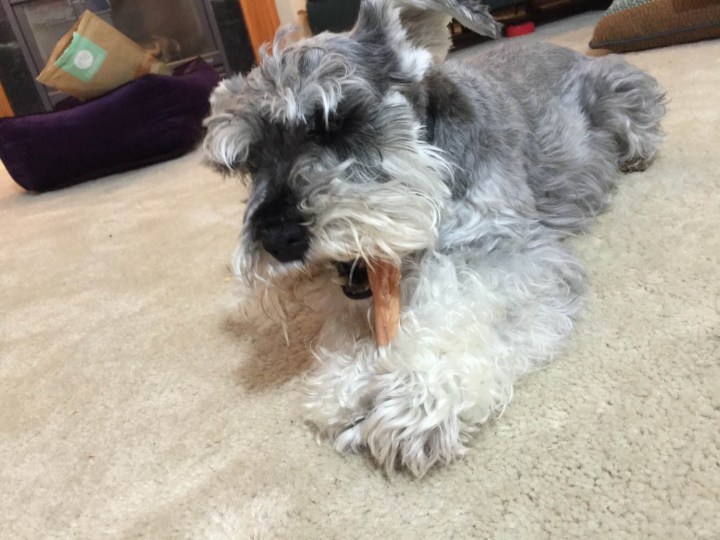 I think the initial timidity was because the low odor of the sticks makes them less-readily identifiable as a consumable.  Once she started chewing, she really got into it.  I've found half-chewed sticks all over the place, and she comes back to them to enjoy again and again!
Visit Bully Bundles to subscribe or find out more!
The Subscription
:
Bully Bundles
The Description
: Bully sticks delivered monthly. High quality, low odor, 6″ bully sticks. Choose between 6, 10, 15, 30, or 60 bully sticks.
The Price
: Starting at $16 per month