Bloom Box is a new monthly earring subscription box. Every month you'll receive 3 high quality and fashionable pairs of earrings!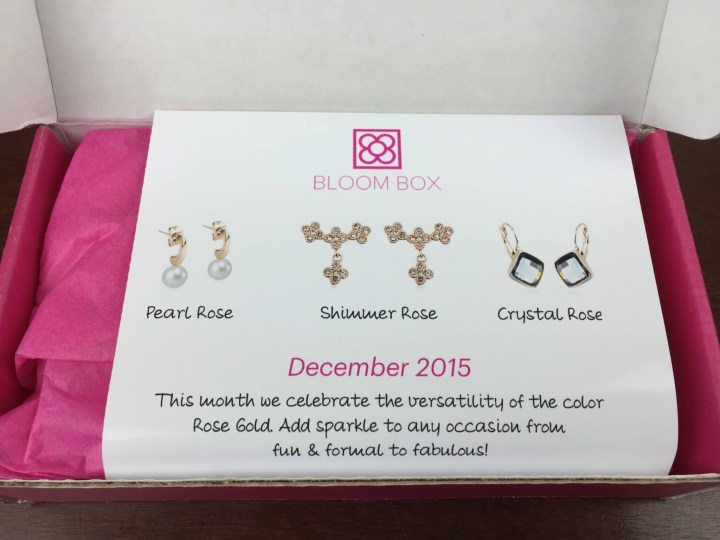 I was excited when I opened this and saw all three pairs were rose gold – which really is the most versatile color. I thought I was a silver girl through and through but it turned out that I am a rose gold sort of lady. It's so flattering!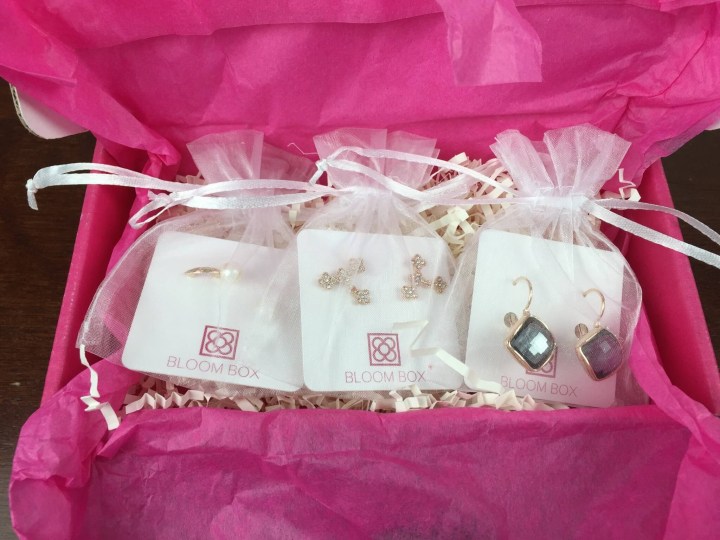 Each pair is neatly carded and arrives in an individual organza bag.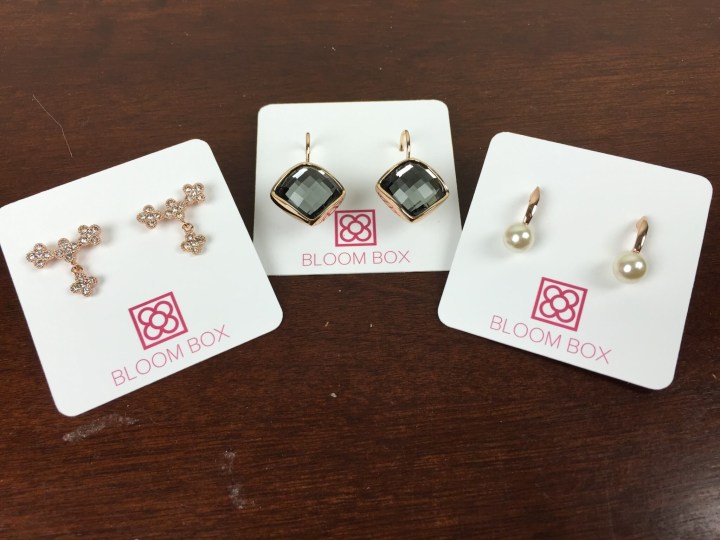 So pretty.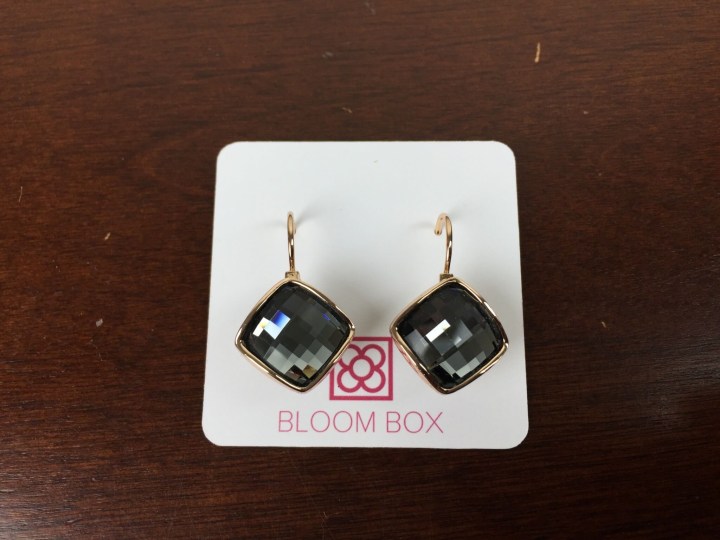 Crystal Rose: this pair combines a hook clasp along with a rectangular faceted smoky grey cabochon. This pair works with so many looks and I love the sparkle.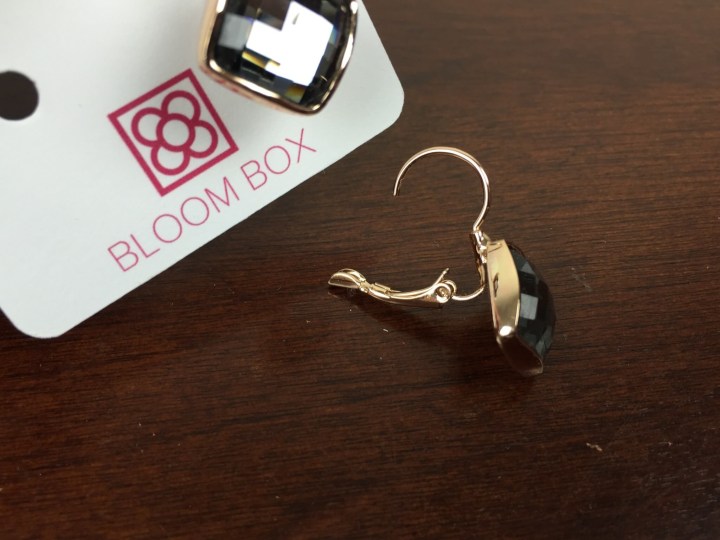 This clasp style is great for a larger earring.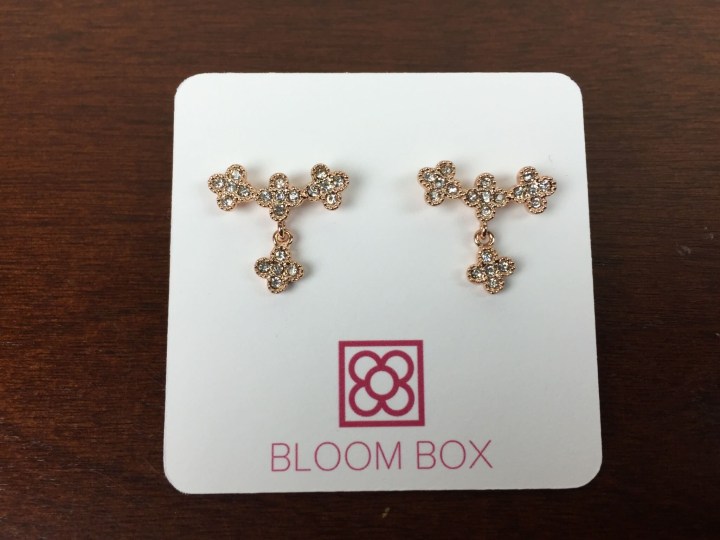 Shimmer Rose: this is an unusual design. It's basically 4 crosses all encrusted with crystals and linked together. I think this is a really nice holiday look that you can wear all year.
Pearl Rose: This pair is totally classic and match a ton of pieces. I would wear these for something fashionable but understated and not loud.
I loved this box! I didn't know what to expect when I opened it but I think the quality was much greater than I must have been expecting, because I was impressed. I thought all three pairs were really pretty and I will enjoy wearing each of them. I thought from the style of these pieces and the construction that Bloom Box was really serious about having high curation standards!
Visit Bloom Box to subscribe or find out more!
The Subscription
:
Bloom Box
The Description
: Bloom Box is a monthly earring subscription box delivering fresh ear fashion right to your doorstep. Each beautiful Bloom Box is carefully curated and hand packed with 3 pairs of elegant and fashionable earrings that will complement both your mood and wardrobe! Every pair of earrings is carefully researched, selected and must meet our criteria of high quality and timeless design. These are your go-to everyday styles!
The Price
: $29.00 per month