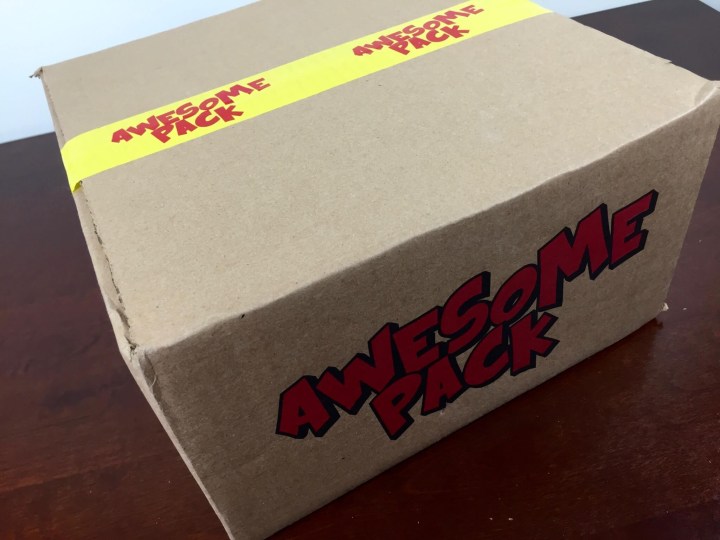 Awesome Pack is a whole family fun subscription box with a tabletop board game in every box. Whether your family includes kids or not – choose either the family box or the Big Kid box, for the game loving fun at heart big kids – this is a great fun box that will keep you away from your screen! Every box will include a board game and other fun activities selected based on your preferences. Family Boxes include a family board game, and Big Kid boxes are for kids 12+ and will include higher quality (and more advanced!) games and other activities. You do not have to have a child to order this box, they have plenty of adult awesomeness, but our family has kids, so that's what our box includes.
The packaging is designed to get everyone totally psyched for game night! It's Awesome time!
An information card detailing all the items is in the box.  Awesome Pack curated this box for our family, which includes mom, dad, a 6 year old girl, a 4 year old boy, a 1 year old baby, and a dog.  We always sing the EVERYTHING IS AWESOME song when this box comes!
All the items in the Awesome November Box! Note that my big kids' birthdays are in 4 and 6 days and Christmas is two weeks away, so instead of showing items being played with, we've saved them for gifts, because they're Awesome!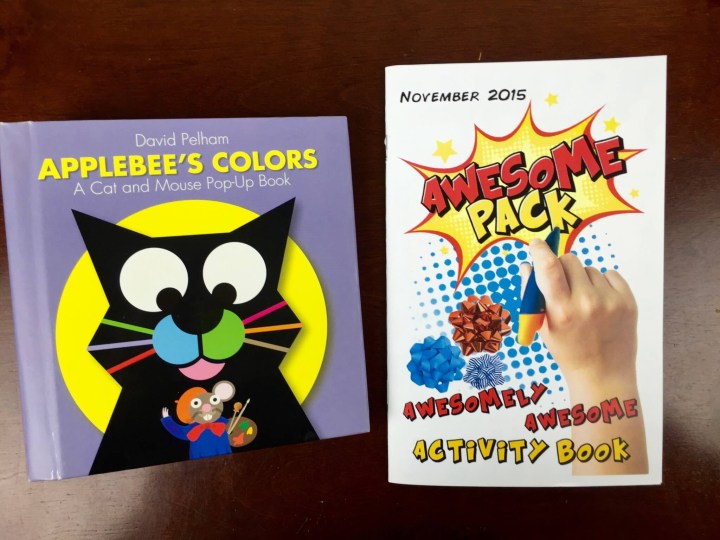 Applebee's Colors by David Pelham: Totally awesome popup book!
The Awesomely Awesome Activity Book!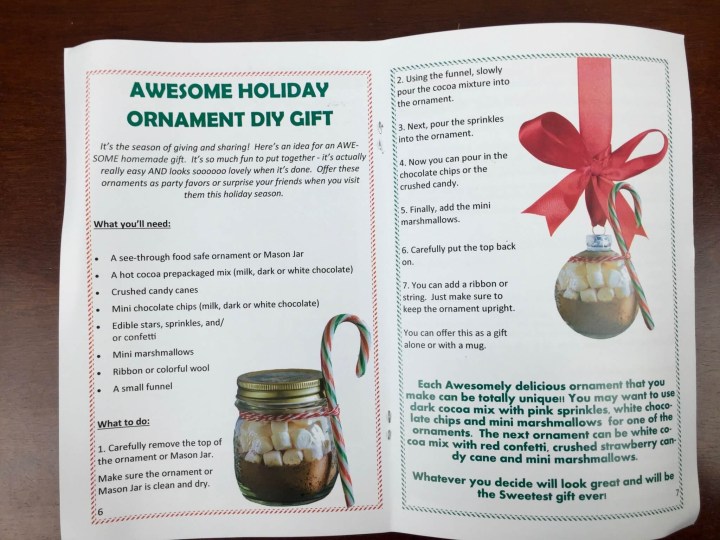 My daughter digs this activity book, which has tons of games and puzzles, but also recipes. This is a great DIY gift idea!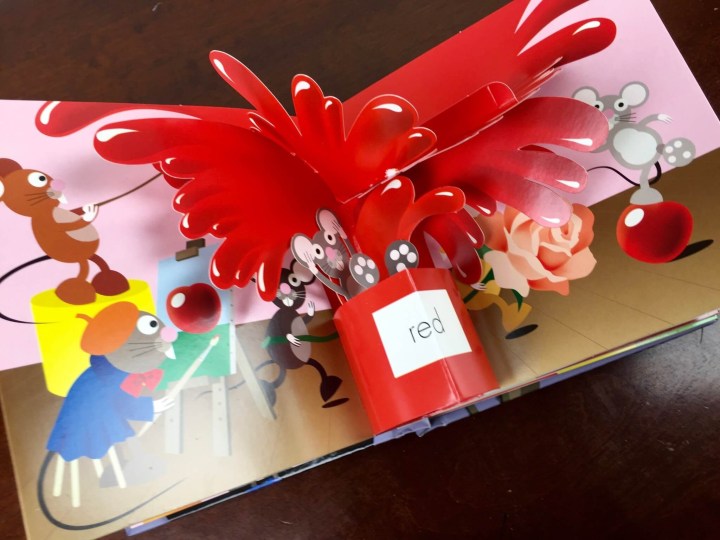 Tadaa! What a great and engaging way to learn about colors! This book is for the baby, of course!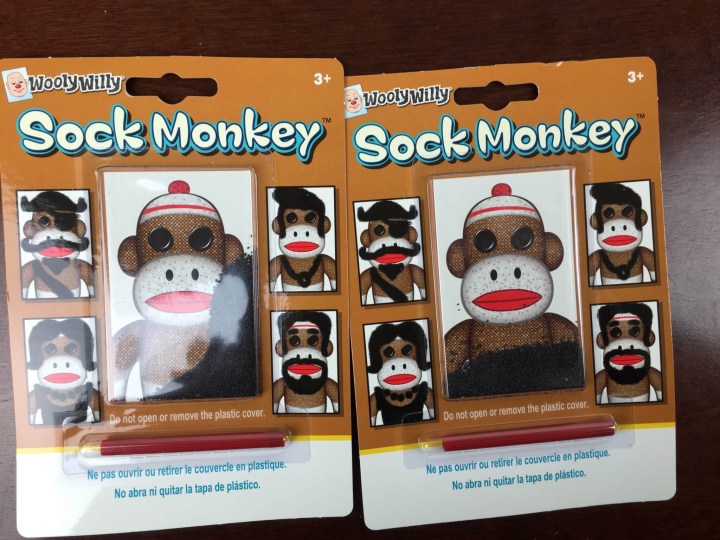 Wooly Willy Sock Monkey: We had Wooly Willy as kids and LOVED him. I'm so excited to share this with my kids. They'll get this for birthday so they can play with it on our road trip! I thought it was awesome that they sent this for Movember.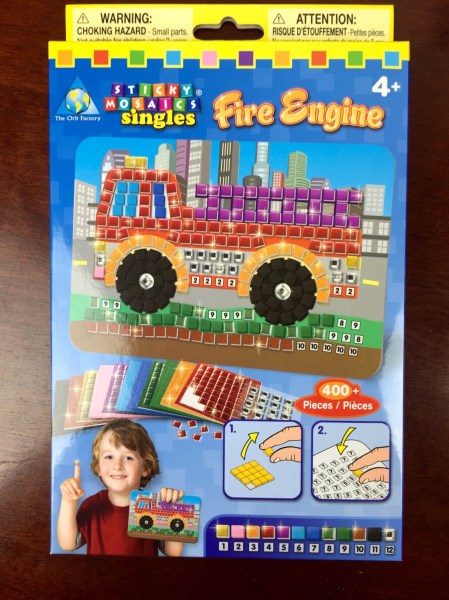 Sticky Mosaics Fire Engine: My son absolutely loves these and I'm happy that it's glittery, sparkly, and fun, without being all pink!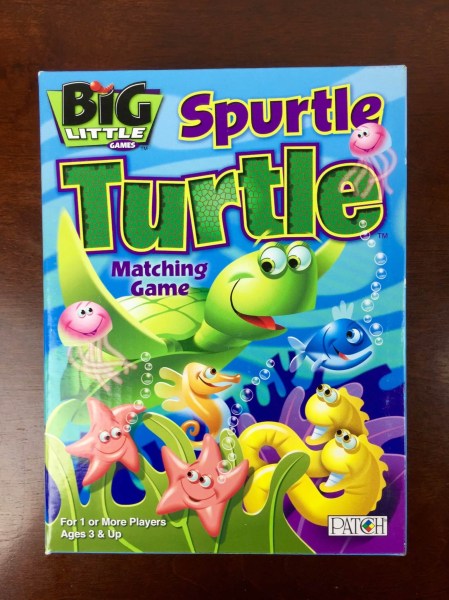 Big Little Games Spurtle Turtle: This is a super fun interactive matching game that spurts out turtle tokens and you find the match. This is going to be loads of silly fun!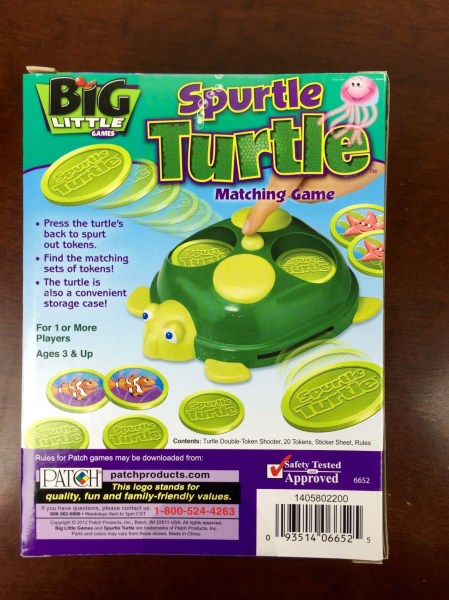 Although it shows the discs as projectiles, it doesn't really do that – they come out the sides!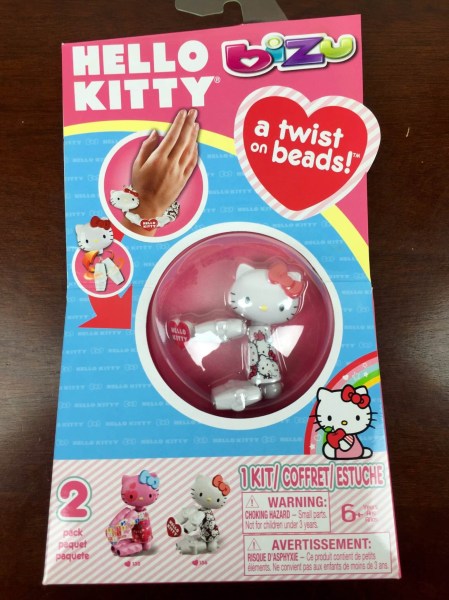 Hello Kitty Bizu Beads Kit: These are click-together beads that you can fashion into a bracelet or another figure. My daughter loves stuff like this and is always looking for more girly collectibles.
Lion Dog Toy: This guy has a squeaker in his head, and Lindy came running when I tested it out. I love that Awesome Pack can be customized for your entire family, including your pet. It's a fun add-on!
Bull Monster Truck: This is a great lightweight toy truck perfect for our youngest. He's really getting into toys (and coloring) and learning new things every day. This bull still has a smile even though he's fierce!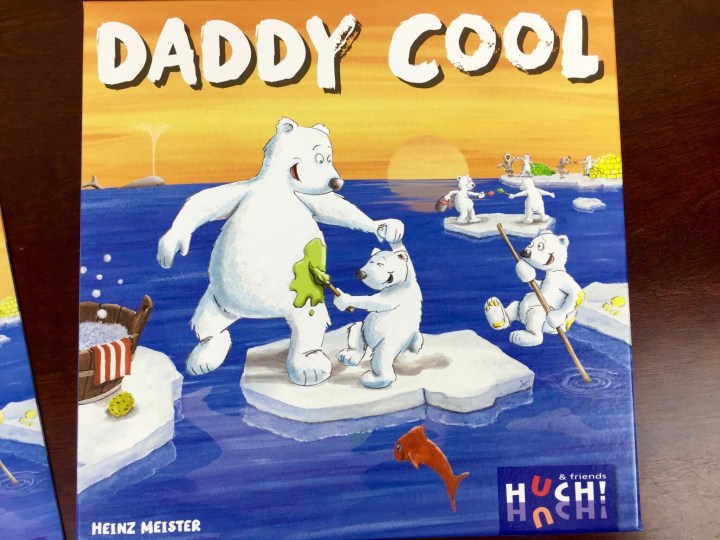 Daddy Cool Board Game: In this game the polar bears were helping the Inuits paint their Igloos, and got all messy. Daddy Cool leads them to clean up and the first one to the bath with their cub is the winner!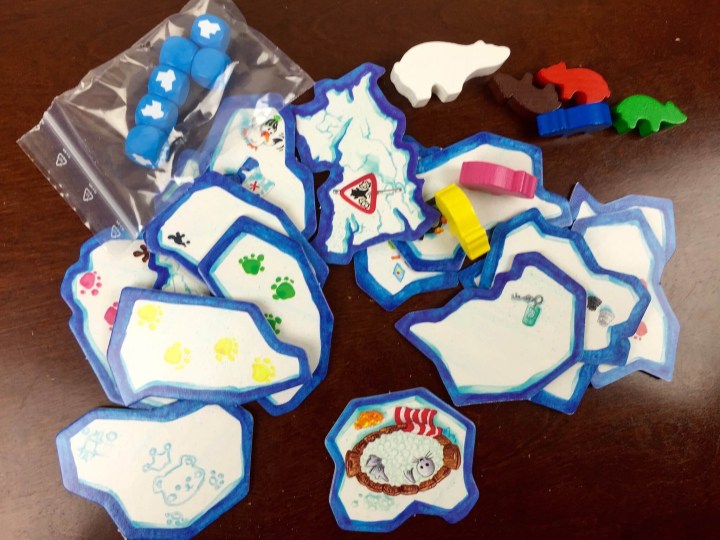 I poked out all the super sturdy pieces. This game comes with a big Daddy Cool, all the icebergs you need, specialized dice, and of course, cubs!
We love playing all the fun and unique (and high quality) board games that we get in Awesome Pack. Unlike mass market American board games everything is really well made and doesn't fall apart (ever tried to play Mousetrap recently?).
We love that Awesome Pack is tailored to our family, so everyone gets a special toy, game, or craft selected just for them, and we also get a game for the whole family to play (sometimes just mom & dad – it depends).  It is a great way to make sure you have some new fun activities for enforcing NO screen time!
Visit Awesome Pack to subscribe or find out more!
The Subscription
:
Awesome Pack
The Description
: Awesome Family Fun time that is customizable to your family's size, ages and genders. There is a Board game in every pack! Every pack contains Awesome games and activities handpicked for each family to offer hours of fun! We also offer a pack for families without kids. We offer free shipping to the USA and to Canada.
The Price
: $44.99 per month
The Coupon
: Use coupon code 
Hellosubisawesome
for $5 off your first month!