Sometimes wine is for drinking, not reviewing. Here's a look at our November 2015 Wine Awesomeness box! Wine Awesomeness is a wine club that's sort of like a subscription box  – the wines are really well curated around a cool theme. We had been subscribing to the 3 bottle box but last month we upgraded to the six bottle box. Every month you'll get themed, wine-fueled adventure complete with 3 (or 6!) excellent wines and "The Back Label" mini-mag!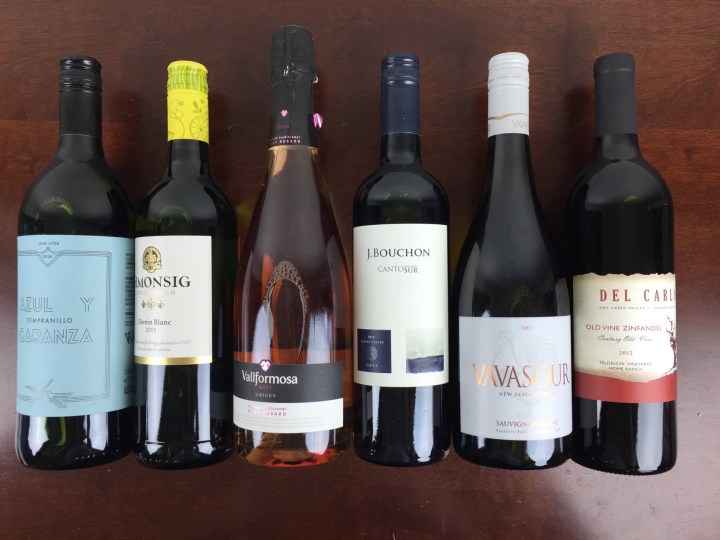 You'll get 3 (or 6, depending on your choice) wines every month or every quarter, depending on how often you'd like to receive it. The 3 bottle box costs $45, and the 6 bottle box is $75. The six bottle box doesn't ship in the rad Wine Awesomeness boxes. Guess that's where the savings are!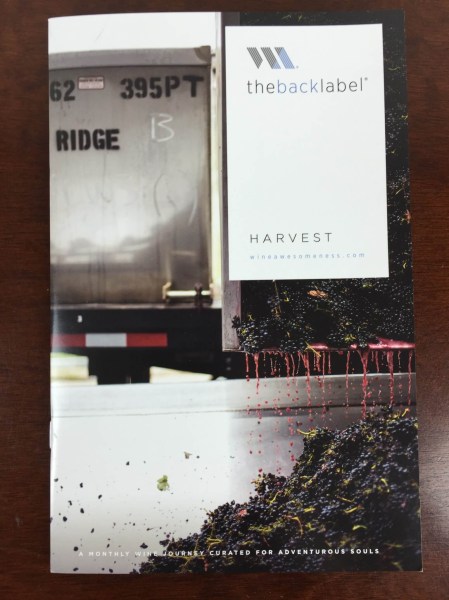 The November Wine Awesomeness theme was HARVEST. Every month you don't just get 3 "really good" bottles of wine, you got 3 really good bottles curated around a specific theme along with an introduction to the theme, very readable educational materials about all the grapes in this region or the theme, and page by page introductions to each wine.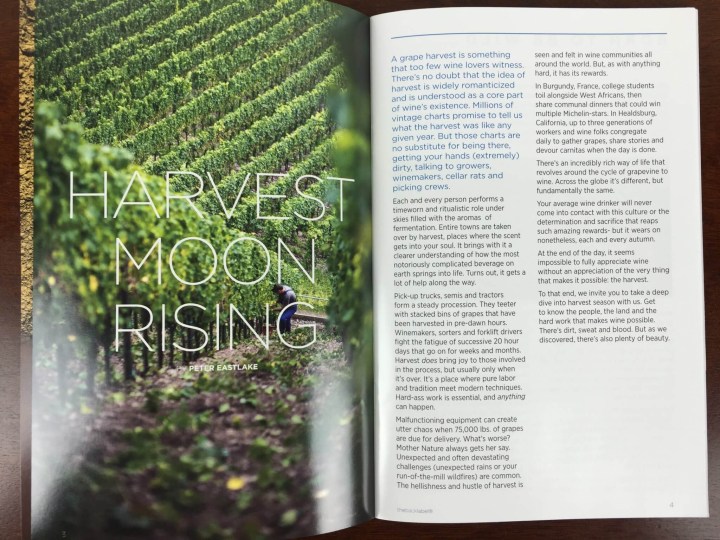 This is such a great, accessible mini-mag. This is my favorite wine subscription because of the theme and the magazine (and the great wine!). The Wine Editor's letter was about appreciating the rituals and the work of the grape harvest.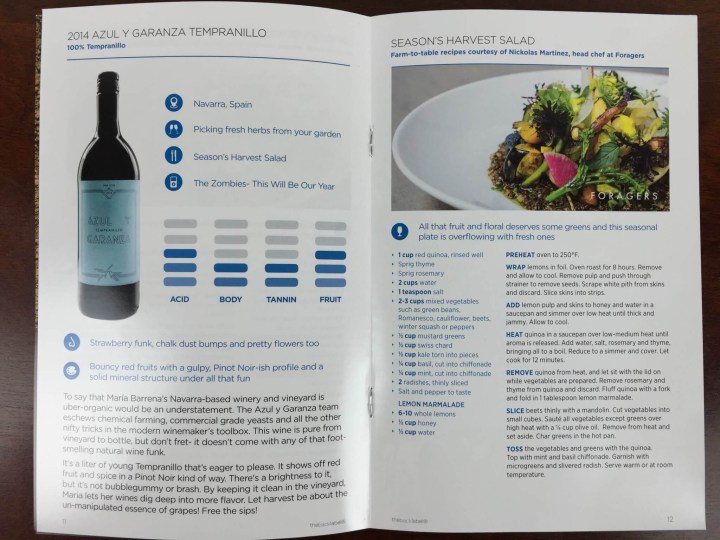 Each wine information page includes the following:
Wine Name
Grape
Location
What you should do while drinking this wine (many tongue in cheek)
What to eat with the wine
What to listen to while you drink the wine
A cool chart showing a visual on the Acid, Body, Tannin, and Fruit of the wine (this is new!)
Wine Bouquet
Tasting Notes
Description
The recipes appear facing the wines, which you can make to eat with, or use to guide your selections. We usually pick whatever is closest to what we're already eating!
Not only was this super informational, it helps you learn about wine in a really low key way.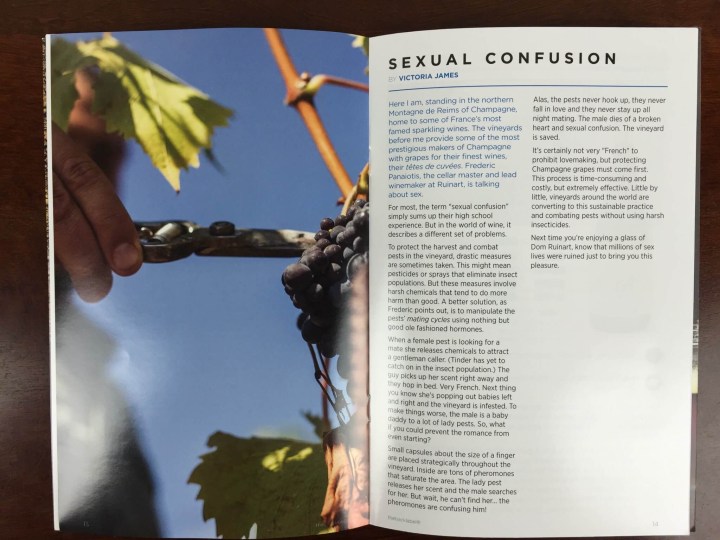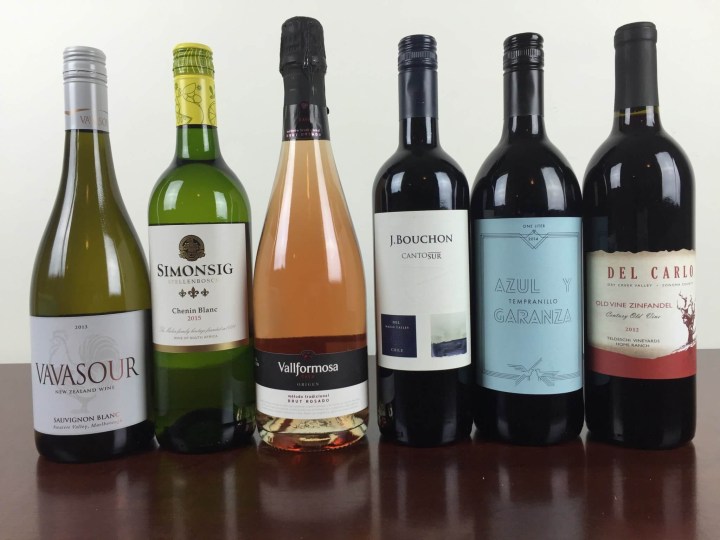 November Wine Awesomeness: Whites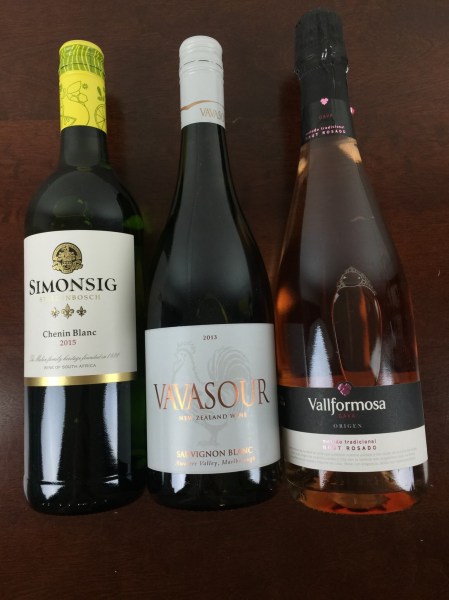 2013 Vavasour Sauvignon Blanc (100% Sauvignon Blanc). Paired with Phoenix- Sometimes in the Fall and Fluke Crudo. This is a highly intense white wine! Full of minerals and kaffir lime scent, it drinks very dry and acidic with the taste full of citrus and tropical fruits.
2015 Simonsig Chenin Blanc (100% Chenin Blanc). Paired with Neil Young- Harvest Moon and Buckwheat Cream Puffs. I really really happy to have a fruity and sweet wine in this box. While the box paired this one with a chocolate ice cream and choux dessert, I was really thinking more of a crème brulée to drink this one down with. Saving it.
Nv Vallformosa Origen Brut Rosado (90% Garnacha, 10% Monastrell). Paired with Steely Dan- Dirty Work and Pot au Feu. Wasn't hard to guess what this one would taste like given the name – pink and dry! It was almost nutty with a heavy dose of cherries. I paired this one with brandied cherries, because why not!? I was hoping for a carbonated wine in this box to do just that.
We don't necessarily make the recipes in this box, but only because we review so many food items that it's difficult to pack it all in. I typically use the recipes as a guide to what to pair the wines with at dinner. All the recipes this month were from head chef Nickolas Martinez from Foragers.
November Wine Awesomeness: Reds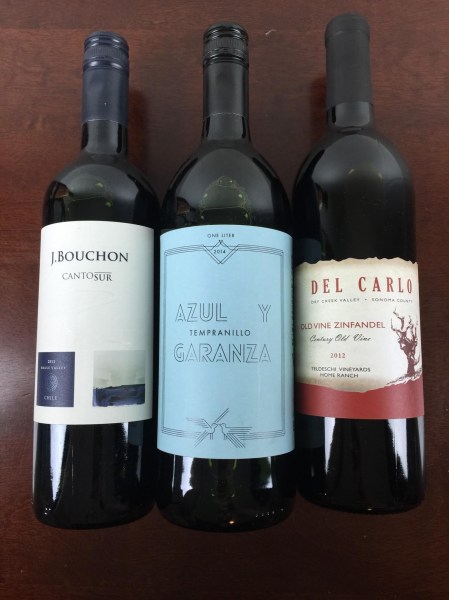 J.Bouchon 2012 (50% Cabernet Sauvignon, 30% Carmenere, 20% Merlot). Paired with Silencio (Bolero) – Ibrahim Ferrer, and Perfect Pork Chops (glazed with apple cider vinegar and olive relish). Chilean, highly tannic blend that tastes spicy, cedary, plummy, berry and blackcurrant-infused.
2014 Azul y Garanza Tempranillo (100% Tempranillo). Paired with The Zombies- This Will Be Our Year and Season's Harvest Salad.  This mineralish flowery strawberry wine uses no commercial yeasts, chemical farming, nada. The pairing on this one was pretty brilliant.
2012 Del Carlo Zinfandel Teldeschi Century Old Vine (90% Zinfandel, 10% Petite Sirah). Paired with The Band- Get Up Jake, and Lamb Bolognese. Highly fruity wine with a fair amount of body with a jammy nose and a dry taste. Really great dinner wine and nicely earthy.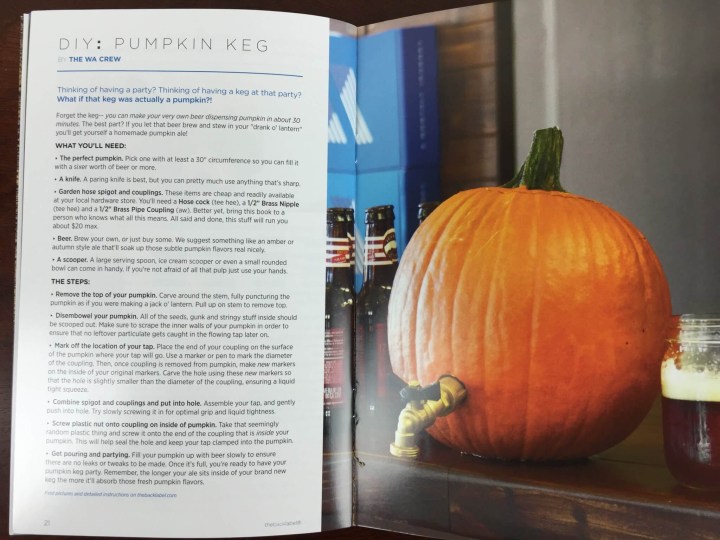 This is a prime example of why this box is so fantastic – it taught me how to make a drank-o-lantern. Who wants to join the all-night Black Friday party with me? (and if I haven't mentioned… sign up for the newsletter for notifications of Black Friday & Cyber Monday subscription box deals!).
Visit Wine Awesomeness to find out more or to subscribe. You can get your first month (3 bottles) free, just pay $22.50 shipping and handling – click here to activate the offer – no code necessary!
The Subscription
:
Wine Awesomeness
The Description
: Get 3 or 6 bottles of red, white, or mixed, curated monthly. WA membership comes with tasting notes, recipes, and music suggestions. Awesomeness!
The Price
: $45 per month
The Coupon
: Get $10 off your first club 6-pack box!
Use this link
and coupon code
YAY10
to get the deal.
Ships to
: All states except Alaska, Hawaii, South Dakota, and Utah. Yep, this wine club ships to Pennsylvania.