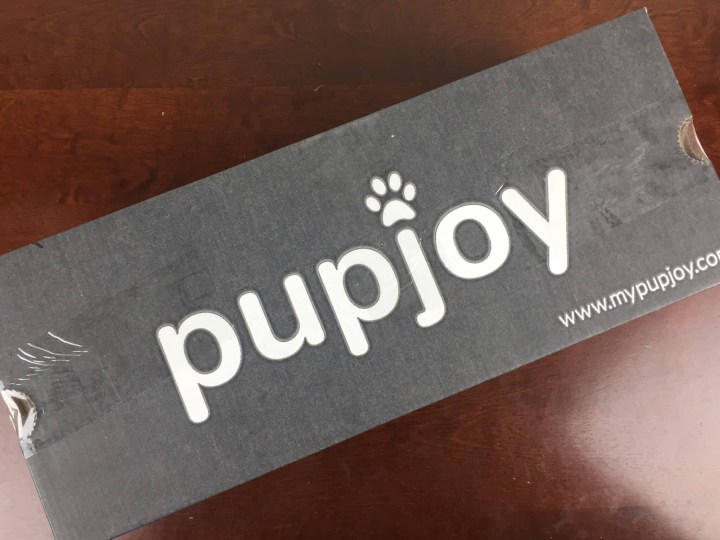 Pupjoy is a monthly subscription box for dogs that finds the healthiest dog treats with clear ingredient labeling, well-crafted dog toys, and artisan accessories for the discerning pup. It's customized for your dog's needs so you can find the right mix of high-quality products right for you and your dog (or dogs! They offer a larger size box for multiple or big dog families.).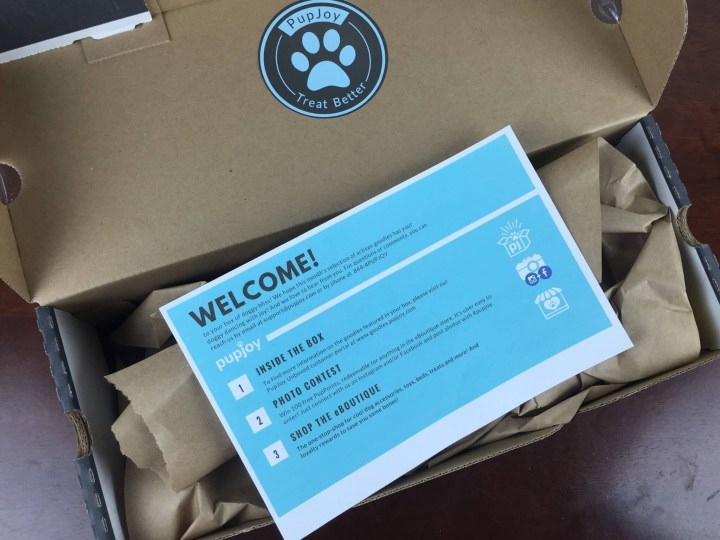 You can select toys, treats, or mixed boxes, grain free or training specific only treats, and tailor your toy preferences.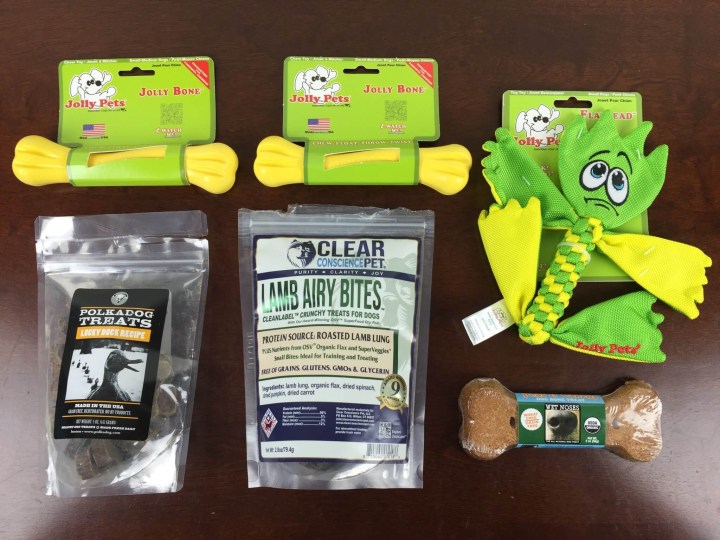 Everything in the box.  This month Pupjoy sent a mix of toys and treats. We feel that sending toys every other month is a great schedule for our dog – she isn't a destructive dog. For big chewers and dogs that tend to go through toys, you can get more toys in your box!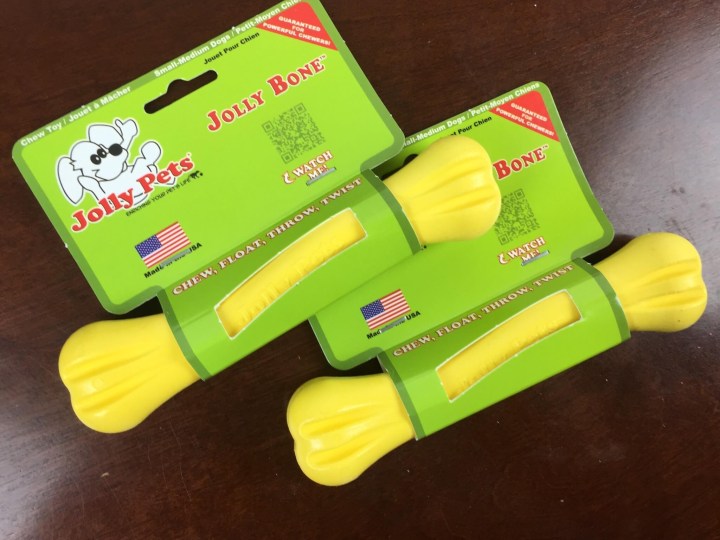 Jolly Pets Jolly Bone Chew Toy – Small-Medium Dogs ($11):  This durable fetch bone is super-bendy and tough.  The toy is specifically designed to be great for playing catch — it has channels for extra grip and a high-visibility color.  Plus, we got two in our box!
Peas & Carrot Wet Noses Dog Bone Treat- Big-Bone ($2.49):  A wet nose is a sign of a healthy dog.  This biscuit is grain-free and has all natural ingredients, including peas, carrots, peanuts, and molasses.  An added bonus for humans:  this treat smells great because of the molasses.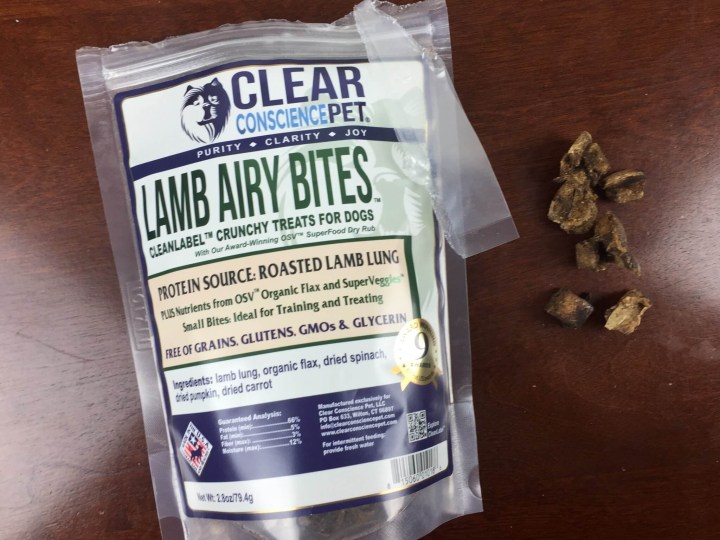 Clear Conscience Pet Lamb Airy Bites ($9.99):  As gross as dried lamb lung may sound, it is an awesome dog treat.  My dog absolutely loves these, and she will sprint over to demand them as her post-potty treat.  They are a wee bit pungent, but that makes them all the more desirable.  They are really light in texture and naturally have a puffy and crunchy texture perfect for a dog treat.
Jolly Pet Flathead Tug Toy – Small Dogs ($4.43):  This cute guy has crinkly arms and legs, and his mid-section is braided into a tough, round tug stick.  He may look sad, but don't fret — he has a happy face on the reverse side!
Polkadog Treats Lucky Duck Recipe ($6.62):  Made only from duck liver, potato flour, and honey, these super hard little bones are perfect for dogs on a grain-free diet.  Made in Southie (Boston, USA)!
We like Pupjoy quite a bit.  The treats come in big packs, and our dog has liked all of them.  The bags this month weren't quite as huge as some previous months', but they are still full-size.  They seem to find selections that are appealing to dogs without adding artificial flavors.  The treats are high-quality, filled with healthy meat and veggies, and tend to come from small to mid-size producers instead of the big conglomerates.  The toys are well-made and great for dogs that are into toys, but we prefer our subscription tailored to favor the treats, since our dog loves them so much.
Visit Pupjoy to subscribe or find out more. Use code HELLOSUBSCRIPTION to save 10% on any subscription!
The Subscription
:
Pupjoy
The Description
: PupJoy resets the bar for dog subscription services, with fully customized ordering, concierge service and free home delivery. 4-6 healthy and high-quality products customized to your dog's preferences and dietary needs!
The Price
: $29 per month, $39 for the large size
The Coupon
: Use code
HELLOSUBSCRIPTION
to save 10% on any subscription!