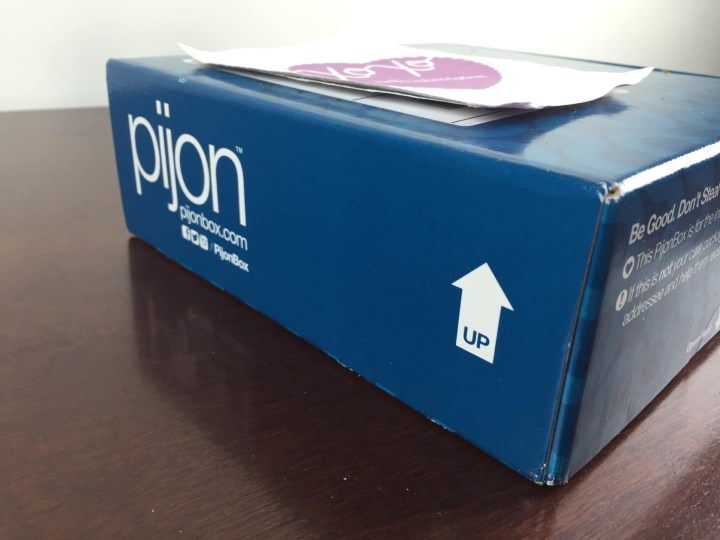 PijonBox is a subscription box for college students. You can send this box to anyone who is away from home – it's a great lifestyle box!
An information card greets you when you open the box. The information card has brief details as well as the photo of the item.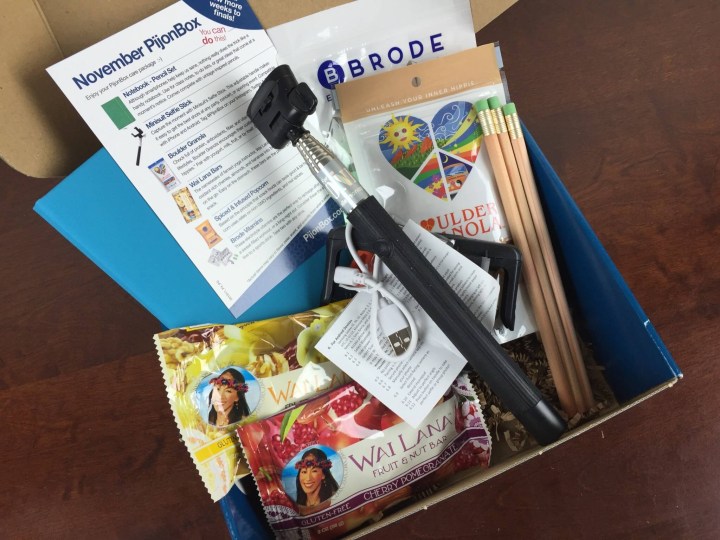 Everything in my box – I was missing an item! They responded really quickly and said they're sending me a couple of bags of the Spiced & Infused Popcorn – which is fantastic because I just ate my last bag this week! This is my FAVE popcorn (formerly known as Cobra Corn).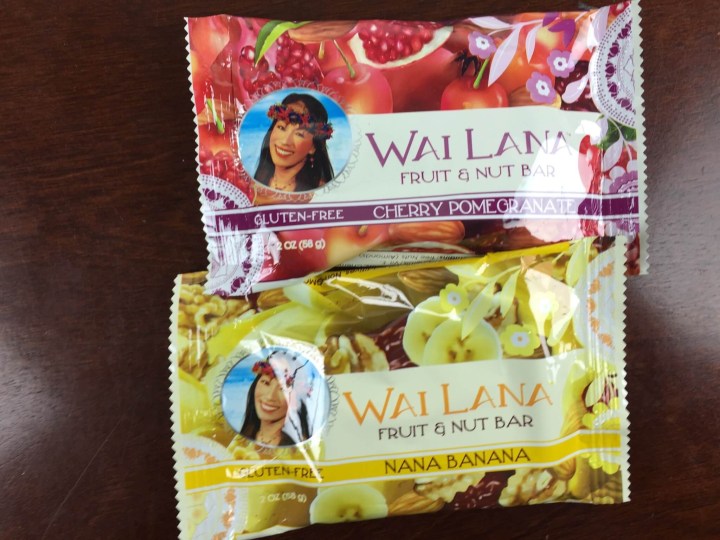 Wai Lana Fruit & Nut Bars – Nana Banana and Cherry Pomegranate ($4) These are delicious fruit & nut bars with no added sugar (and are gluten-free too!). Wai Lana is a yoga instructor with a huge lifestyle product line and I have always liked all of her products. These are built to provide complementary nuts and fruits to provide wholesome energy.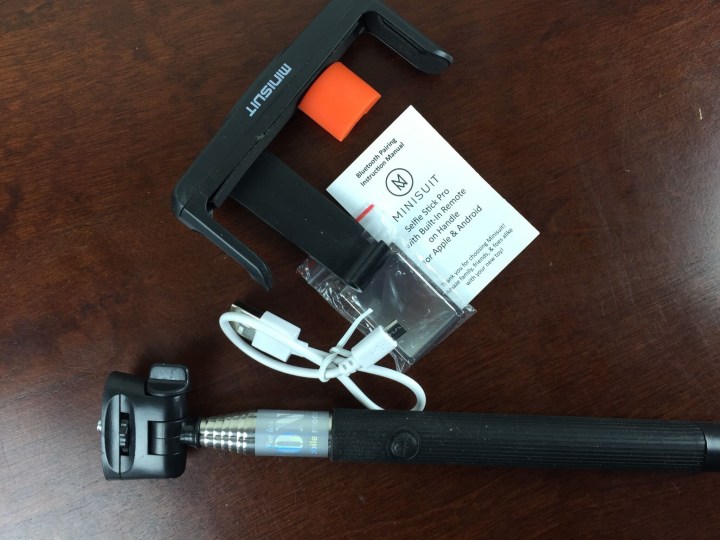 Minisuit Selfie Stick ($14.95) My first though – oh, another selfie stick – my second thought – why does it have a cable? OH! It's a *bluetooth* selfie stick! Hooray! This is pretty awesome and perfect for a college student – can't ever have enough selfie sticks!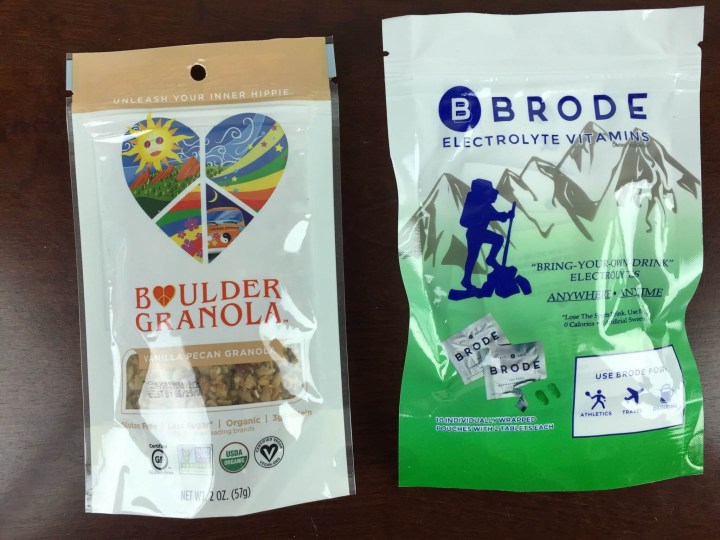 Boulder Granola – Vanilla Pecan ($2.70) I was really happy to see a lower sugar variety of granola in this box. It's also organic, non-GMO, and gluten-free. The nutty pecans really complement the flavor of the vanilla.
Brode Electrolyte Vitamins ($24.95) I tried these out in a previous Serendipity by Little Lace Box mailing and I was happy to get more, because they work great, especially when you are tired, traveling, working, or say, in finals season!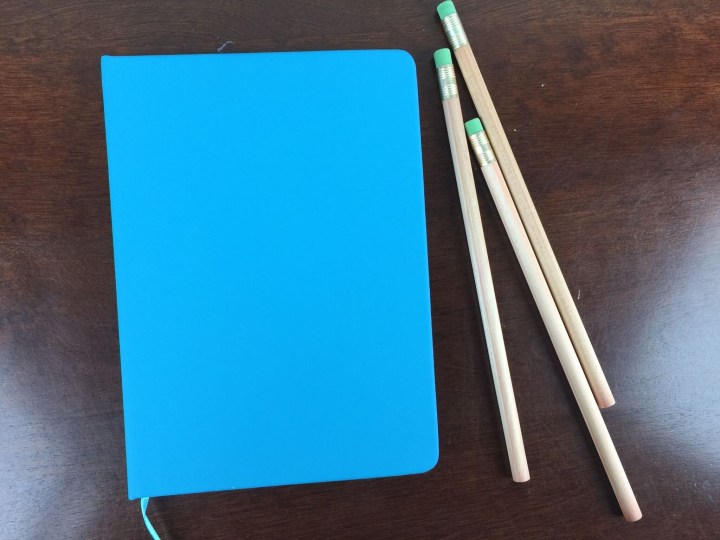 Notebook & Pencil Set ($12.50 in PijonBox Store) A nice notebook with a strap plus some vintage inspired pencils. Not the most wow of items, but handy nonetheless.
I was pretty impressed with the November Pijonbox! It had about $59 in value, and everything was great for a college student. PijonBox always takes a lot of care with their snack choices for college students, and that always makes me happy. Not sure what happened with the popcorn, but I liked their customer service response.
Visit PijonBox to subscribe or find out more! When you use the promo code media-deal you will receive $10 off your first box. You can also use finals2015 to save 25% off your subscription. Exp 11/20.
The Subscription
:
PijonBox
The Description
: College care subscription tailored to needs of recipient plus a delightful surprise every time. Crates are stuffed with fun and useful items, like food and snacks, cleaning supplies, grooming and personal hygiene, and more!
The Price
: $29.00 per month
The Coupon
: Use the promo code
media-deal
for $10 off your first box.