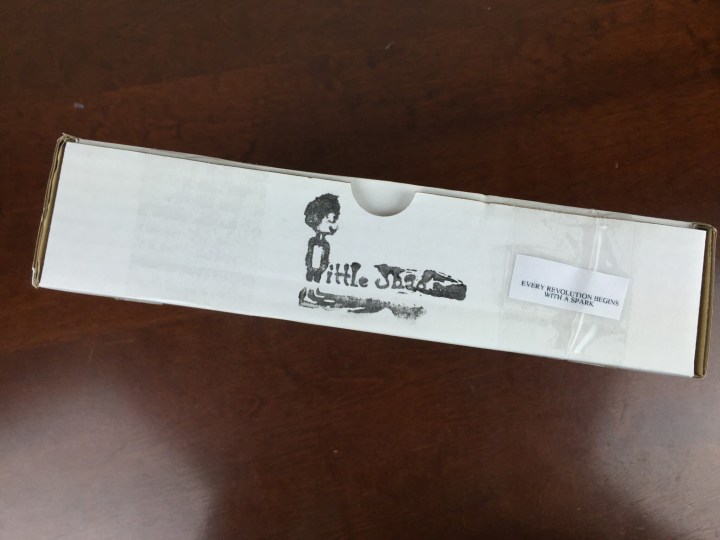 For November Little Shadow Box subscribers could pick from a Hunger Games themed box or a surprise box!  Little Shadows Box is a monthly subscription box for babies and kids up to size 8.  Each month they send out a themed box that contains an outfit created from a remade licensed shirt (usually – sometimes they are right from scratch) and other small surprises for your child. This is an indie subscription and everything is handmade for your child's age, gender, and size and there are substantial variations between boxes (and they are ALL cool!).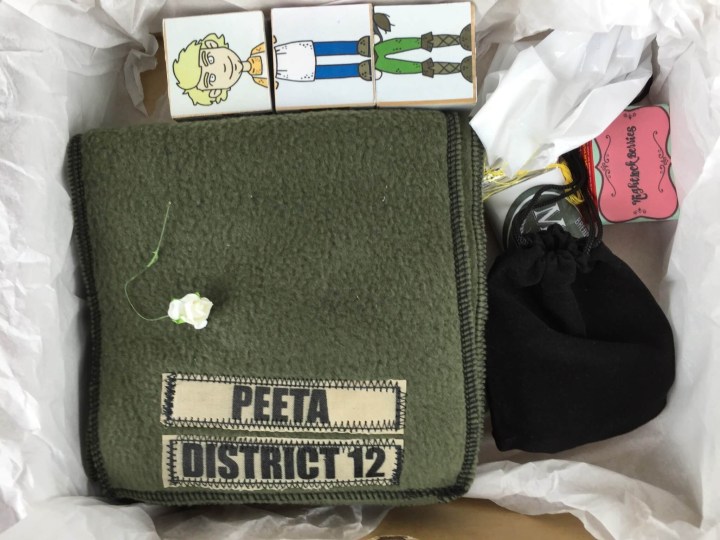 We went with the Hunger Games theme, and there was some pretty cool stuff included to flesh out the theme.  
Everything in the November box!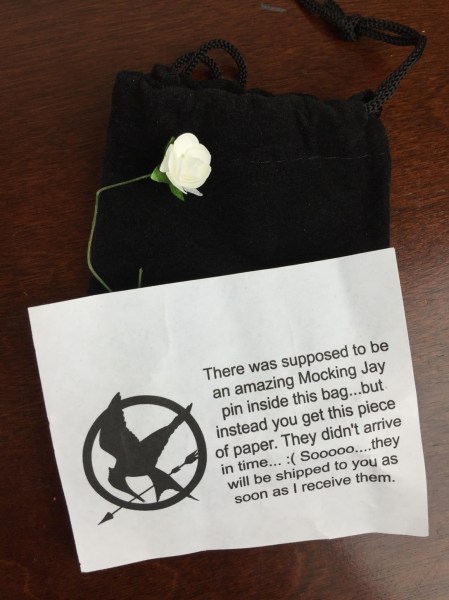 The MockingJay pin didn't make the shipping deadline.  I'm glad they chose to put a placeholder in the bag instead of omitting it or substituting.  It is a pretty central piece of the mythos and I'd hate to see it left out.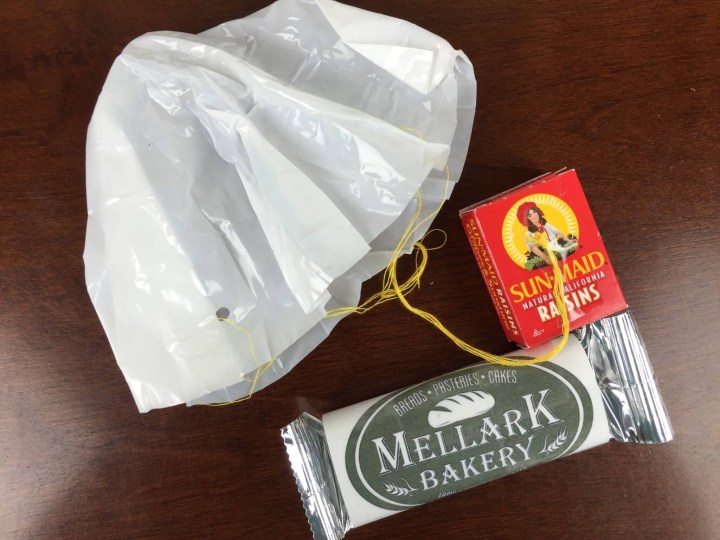 The little treats in the bag are cleverly dressed up to fit in with the series.   The bar is made up with a wrapper from Peeta's family bakery, and the raisins are geared  up as if they were parachuted in to a contestant during the games.   This was a really simple, but fun touch!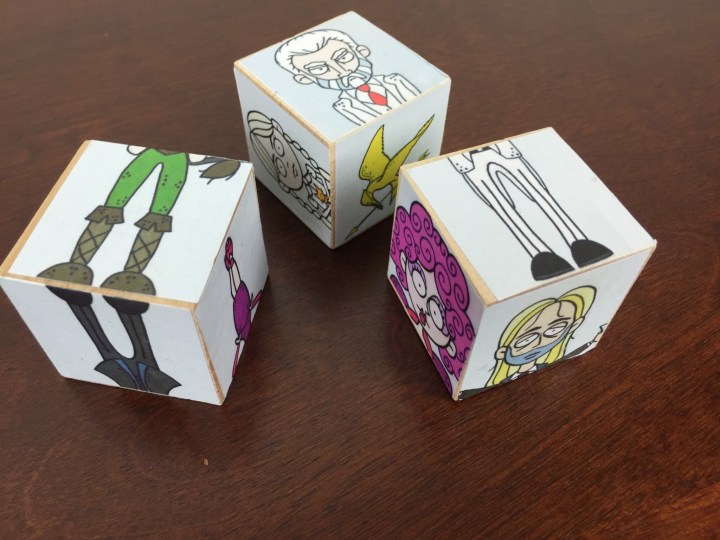 This set of three blocks shows has some of the central characters from the series, allowing you to stack and mix and match.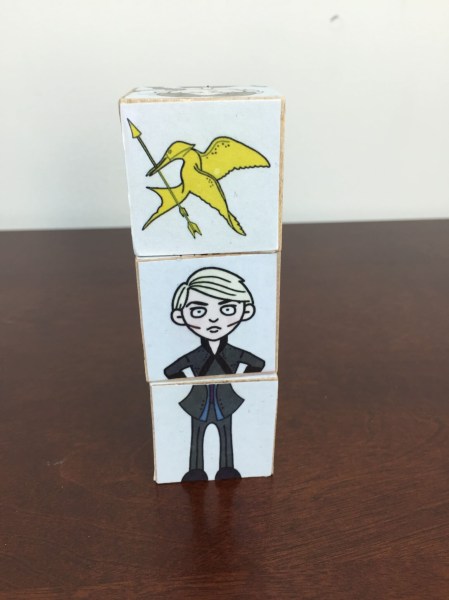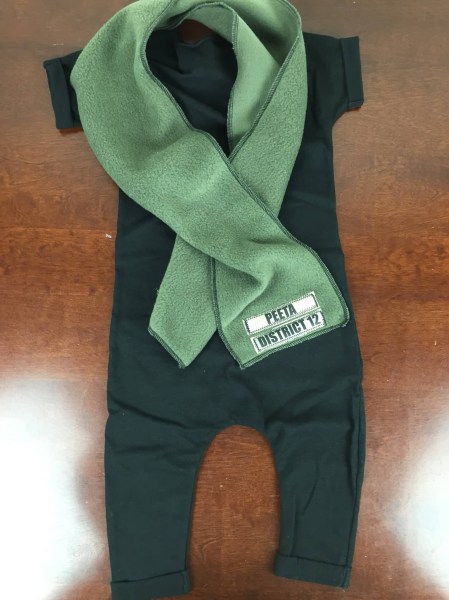 The theme for this box was so cool, but we were hoping for more details on the outfit.  The suit is short sleeved, making it a little cool for the season, and the only decorated thing is scarf.  We loved the attention email on the previous outfits, so this one came across a little more plain. In general we really like the subscription — the outfits are well-made, and the themes are fun.
Orders close on the 10th of the month. FYI – check out #shadowboxkid on Instagram to see more box variations.
Visit Little Shadows Box to subscribe or find out more.
The Subscription
:
Little Shadows Box
The Description
: Shadow Box is a monthly subscription box for children. It includes a Little Shadows outfit and other small surprises from various Instagram shops.
The Price
: $30 per month + $5 shipping