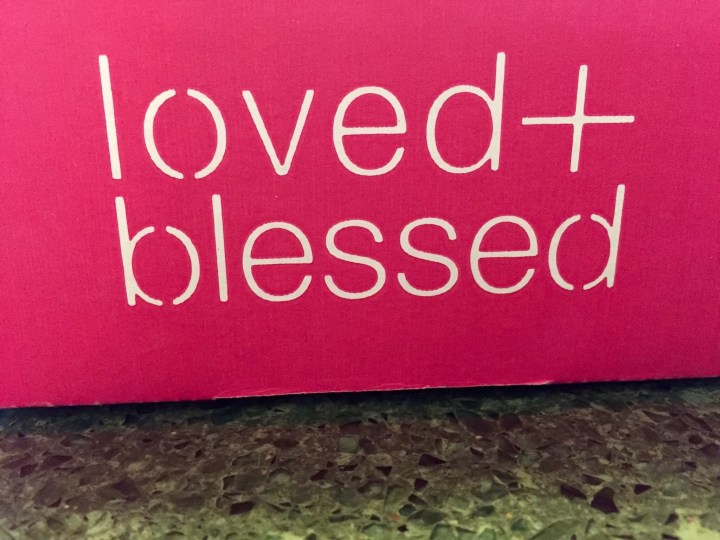 Loved + Blessed is a Christian box with the mission of surprising you with a box full of encouragement each month.  It's only $10 per month and every month you will receive a mini poster, a reminder sticker of the monthly encouragement, a scripture card, and a surprise gift.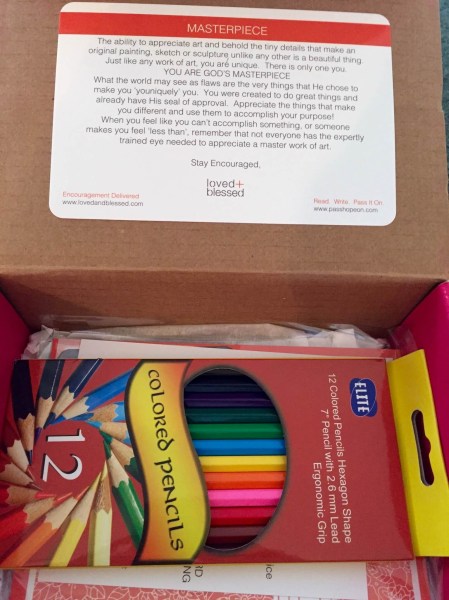 This month's theme is masterpiece and it couldn't have come at a better time!  It's filled with items about how we are God's masterpiece and we're unique, Ephesians 2:10.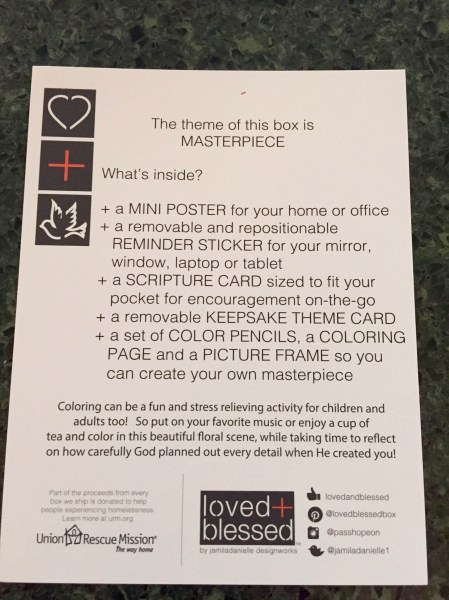 This box includes a mini poster for your home/office, a reminder sticker, a scripture card, a keepsake theme card and coloring pencils and a color sheet in a frame all centered around the masterpiece theme.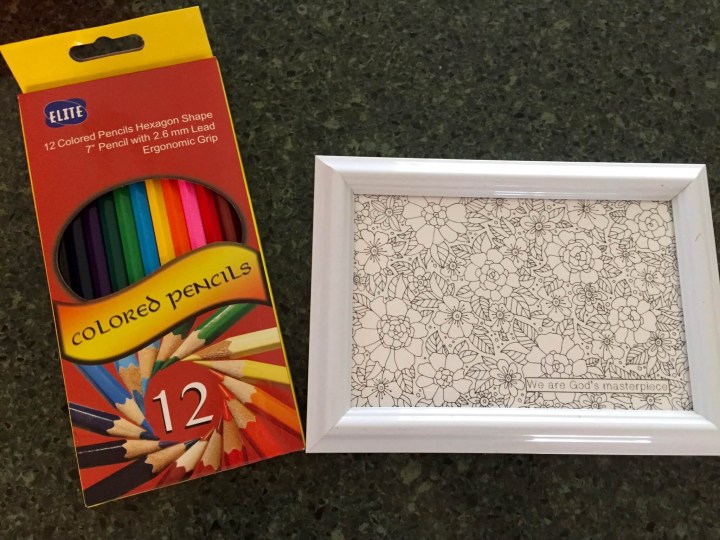 A set of colored pencils and a framed coloring sheet.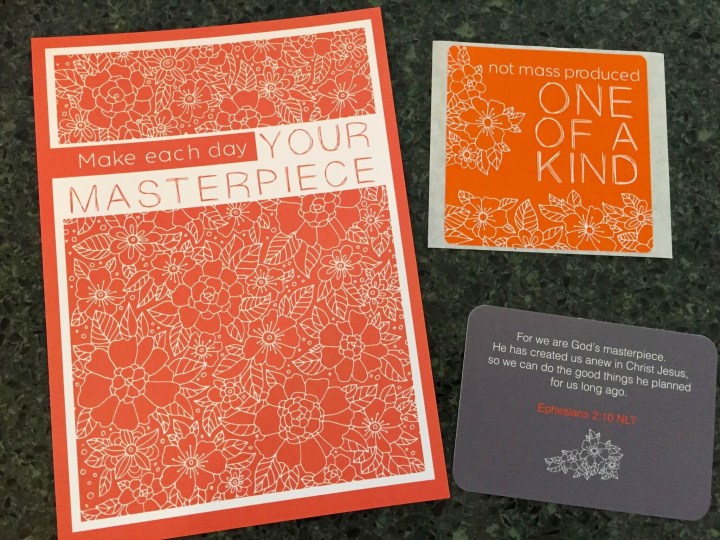 The mini-poster, sticker, and reminder card.
For we are God's masterpiece. He has created us anew in Christ Jesus, so we can do the good things he planned for us long ago. Ephesians 2:10 NLT

I love sharing my boxed items with others and this box is no exception.  I'll be giving the pencils and framed coloring sheet to my granddaughter who is an artist.  The poster, sticker, and card are wonderful reminders that we are all God's masterpieces.
This also has given me a wonderful idea!  My church ladies group is doing a new project where we're going to be packing boxes/bags full of goodies to uplift service people suffering from depression at our local air force base during the holiday season.  There are new studies showing that coloring for adults is beneficial for those with cancer, dealing with depression, anxiety, PTSD  and dementia.  I'll be adding to coloring pencils and sheets to the boxes/bags.
Thank you Loved + Blessed. 
 Visit Loved + Blessed to subscribe or find out more.
The Subscription
:
Loved + Blessed
The Description
: Loved and Blessed sends you a monthly box of encouragement. The loved+blessed collection of jewelry and prayer accessories was launched in 2006, with the goal of helping women share their testimony of God's love.
The Price
: $10 per month