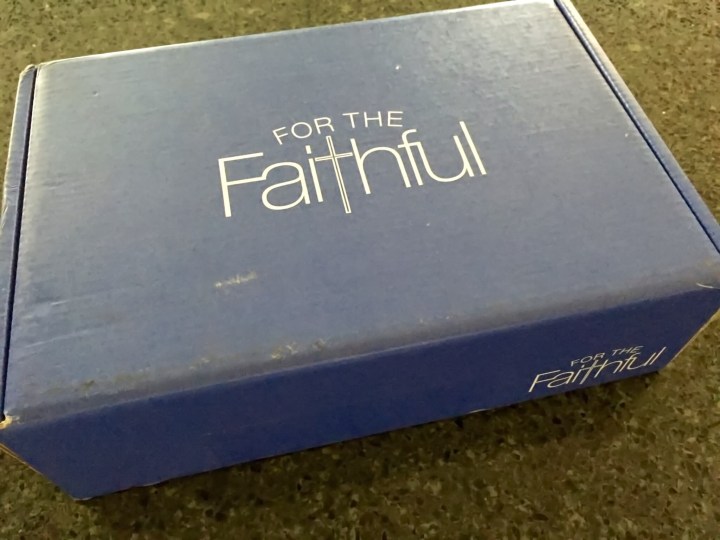 For the Faithful is a monthly subscription box full of Christian products delivered right to your door. You may receive items like books, DVDs, items for the house (or even garden), something brilliantly inspirational, or things for the kids.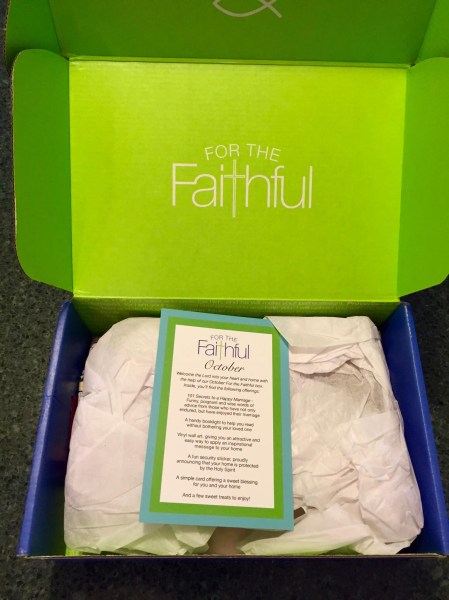 Welcome the Lord into your heart and home with the help of our October For the Faithful box. Inside, you'll find the following offerings: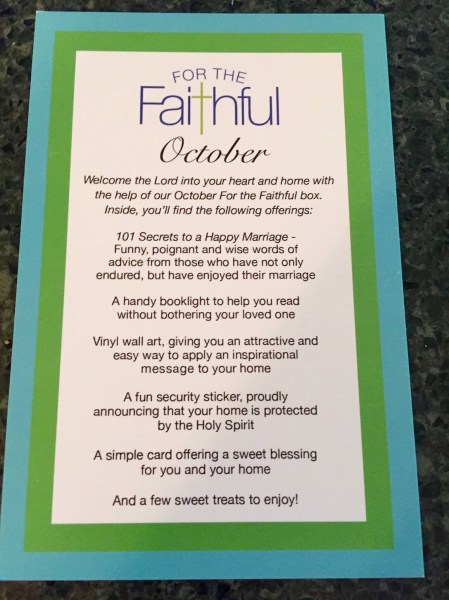 The information card lets you know what's in the box and what the item is for.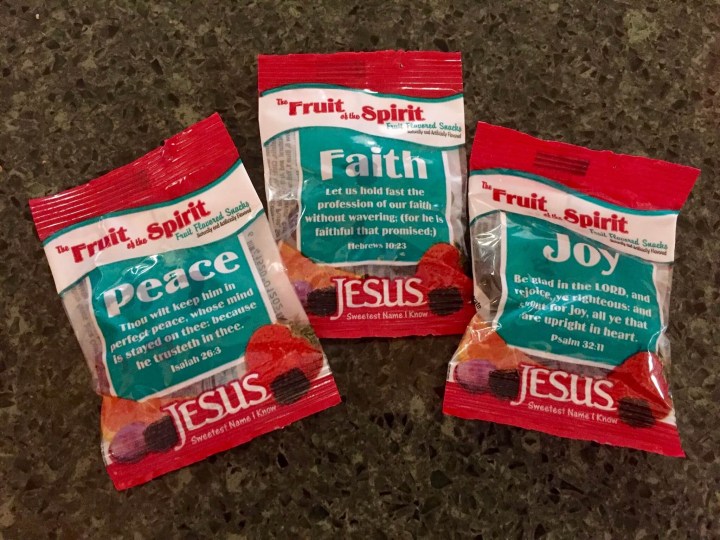 Fruit of the Spirit Fruit Flavored Snacks: I just loved the "Fruit of the Spirit" just how cute is that?   It gives me ideas!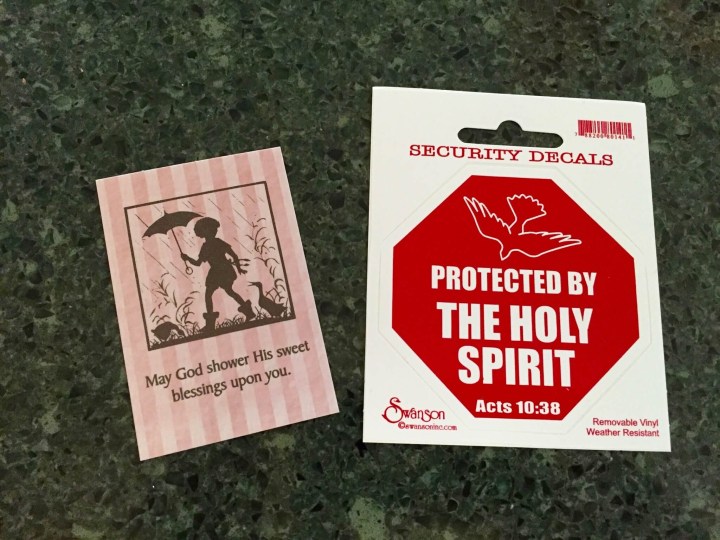 May God shower His sweet blessings upon you.
Protected by the Holy Spirit Security Decal

The sweet tart candy also has verses on them.  Romans 10:13 is perfect for our project.  There's also Psalm 51:11, Psalm 4:8 and much more.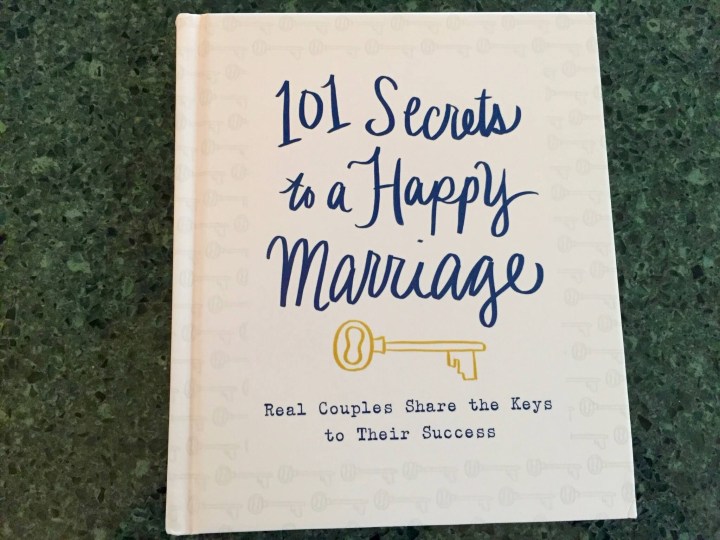 I was excited to see the book 101 Secrets to a Happy Marriage.  My husband and I used to be in the marriage preparation group and I'm still interested in making my marriage better.  After reading this I'll pass it on the the couple who took our place in the group.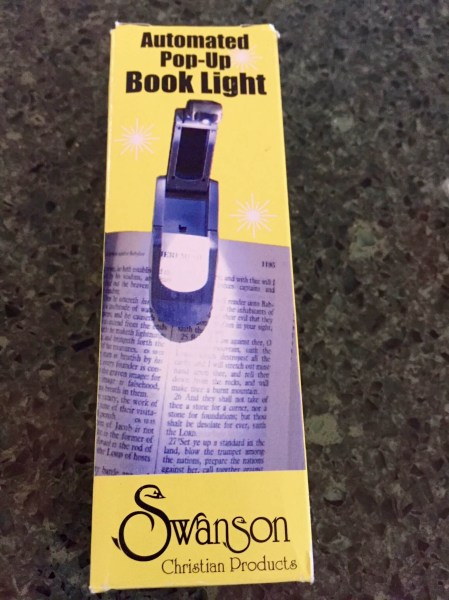 Swanson Christian Products Automated Pop-Up Book Light: This may help your marriage or your relationship with your child if someone insists on reading in bed!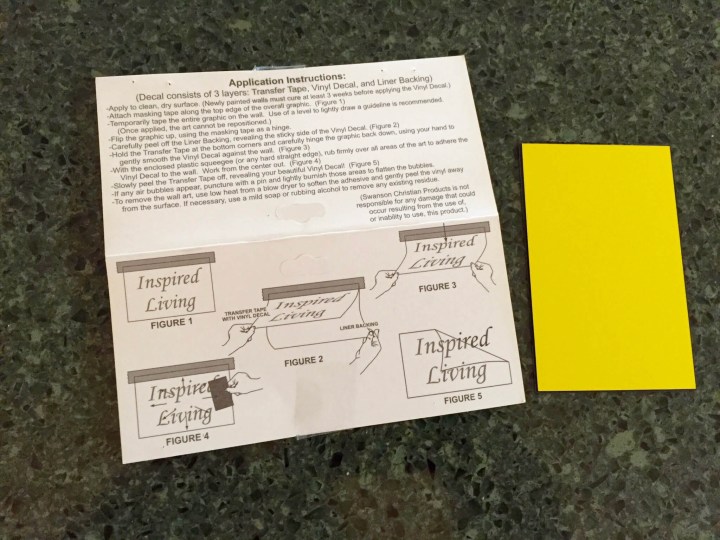 "Live in Love" is a large wall decal with directions on applying it to a wall.
I was so excited to get this box because if you're like me, you're involved in your church and can't wait to see what comes and how you will share it.  This box was no exception.   Yes, this was an exciting box with goodies for the mind and body. 
I'm happy to report that most of the items sent from the previous boxes I donated to our Fall Festival Silent Auction Baskets.  All were sold and the money goes to a charity.  It was fun to see who was bidding and how much.
Most of this box will go to my group's next project, Isaiah 41:10 Project.  We're putting together boxes/bags of goodies for those service men/women who suffer from depression at Christmas time. We'll be delivering them to our local Air Force Base.
Visit For the Faithful to subscribe or find out more. Use coupon code hello$ave to save $5 off your first box.
The Subscription
: 
For the Faithful
The Description
: For the Faithful is the monthly subscription box for today's Christian family. Each month, we hand-curate a gift box filled with great Christian and family friendly products from world-class brands and deliver it right to your doorstep
The Price
: $21.99