FilterSnap is a quarterly air filter subscription box. You can get your first filter for FREE by clicking here and subscribing!
They make their service crazy easy to use – wrong size? They'll send the right one. Damaged in shipping? They'll replace it. Don't like the service? Refund. Having good air quality is important to me – my husband is crazy allergic.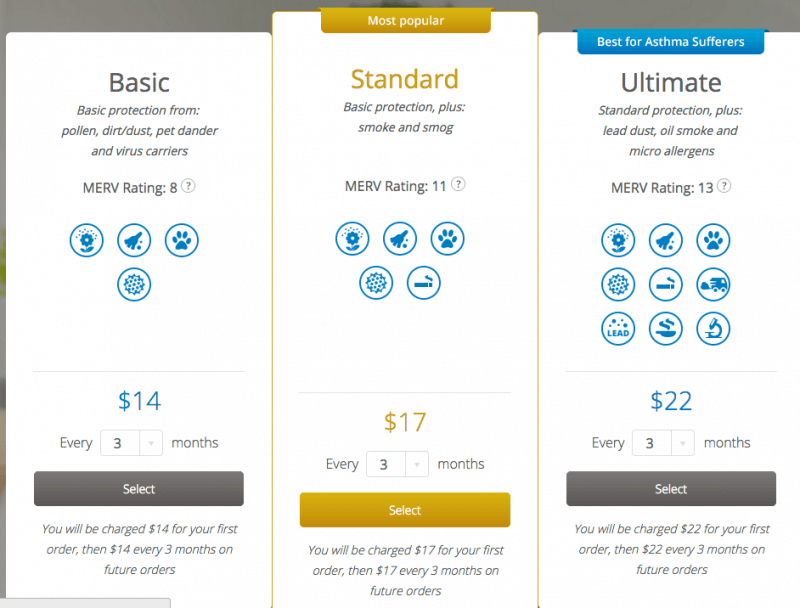 I was sent the standard filter for review.
Apparently air filters have MERV ratings and you can use it to compare to similar (more expensive?) filters.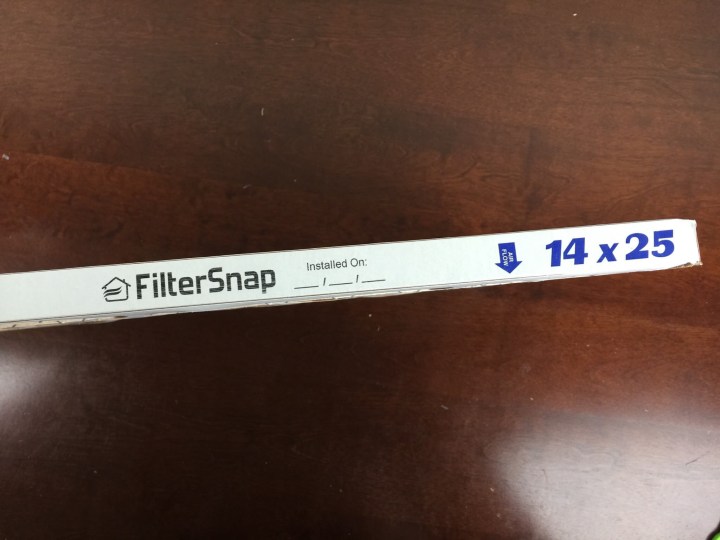 It has a space for you to write when you installed it (though honestly you should probably just subscribe and not worry about it). 

This is the filtration side that captures everything!
I really wish they'd send us the ultimate one so we could compare. This is the same air filter we've had for the past year, so there's not much to say, except that it filters our air. This is the first year we've lived in our home so we have nothing to compare it to.  But let me put it this way. Nearly a year ago I purchased a water softener. It's still in my garage because my husband hasn't arranged for its installation. If this filter wasn't coming every quarter, I doubt it would get changed.
Air filters to help keep viruses and bacteria out of the air and help make a healthier environment, so I'm all for frequent air filter changes.
Visit FilterSnap to subscribe or find out more!
The Subscription
:
FilterSnap
The Description
: Regularly changing the air filters in your home saves on utility bills and repair costs as well as improving the air quality in your home. Many homeowners forgot about this home maintenance item, and wait too long to replace their air filters. FilterSnap fixes this by delivering air filters to your door when it is time to change them.
The Price
: $22.00 per month
The Coupon
:
Click here to subscribe
and get your first order free