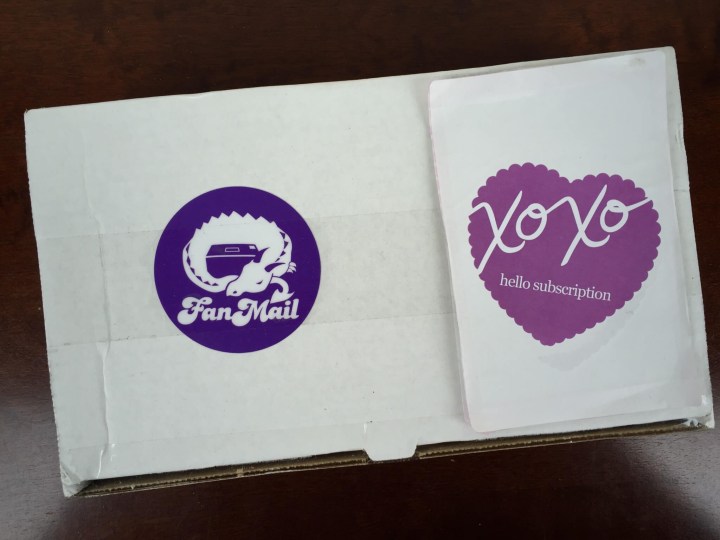 FanMail is a monthly geek and gamer box for women, curated by women. Each month's mystery box will have a theme and contain a variety of memorabilia and collectibles, including handmade and fanmade! Items might include exclusive comics and t-shirts, jewelry, stationery, books, autographs, and photos.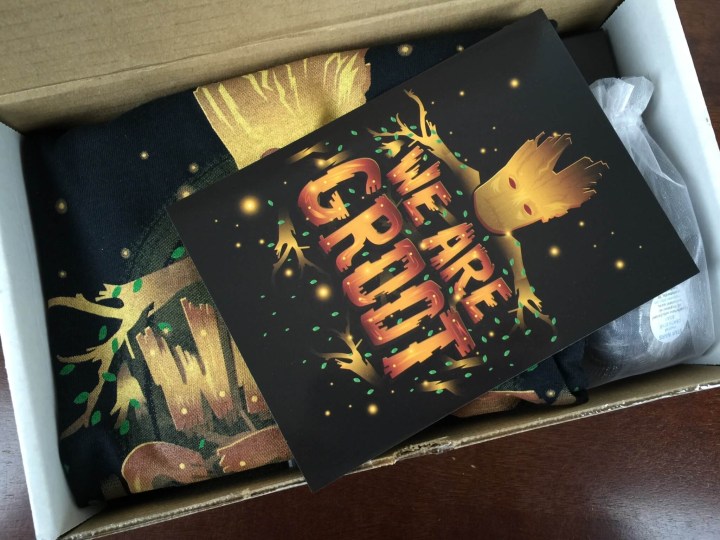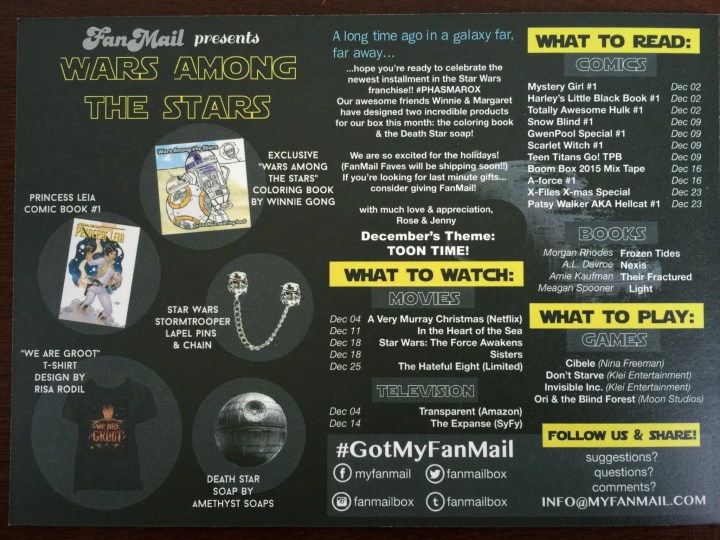 Each month, you'll get a handy pop culture newsletter that will tell you what movies are coming out, what's up for streaming and binging, and what conventions or events are out there that you may want to attend. The box theme for this month was WARS AMONG THE STARS.
The other side is a print!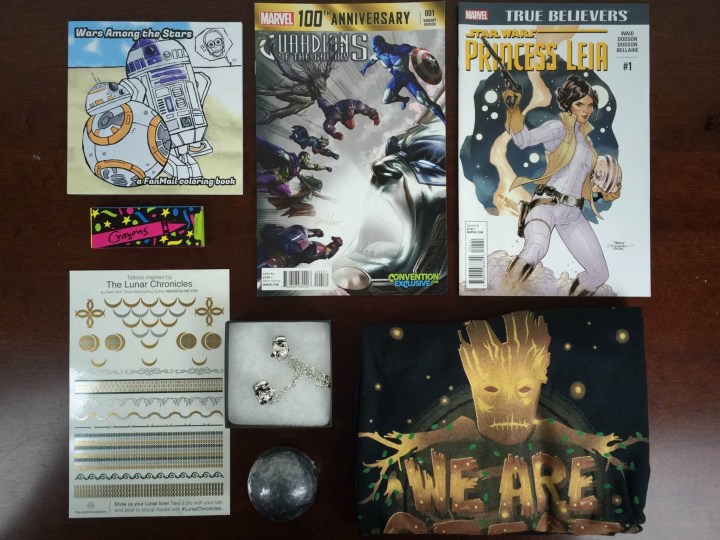 All the items in the November 2015 FanMail box.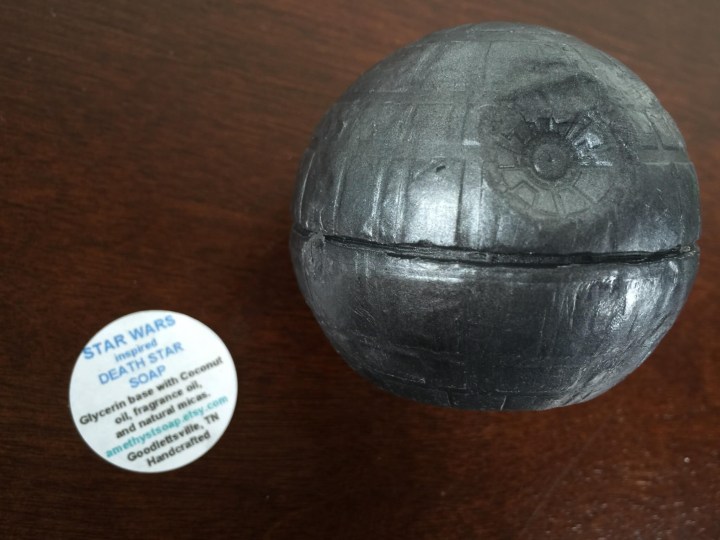 Amethyst Soaps Death Star Soap ($5.99)  This is pretty awesome! It's flat on the bottom too, so it doesn't roll around. I'm not sure what the scent is (fortunately it doesn't smell like death) – it's some sort of bright, fresh floral smell.
Star Wars Stormtrooper Lapel Pins & Chain: These are little clips to wear on your sweater or cardigan to keep it closed. Very librarian/geeky chic. Love them!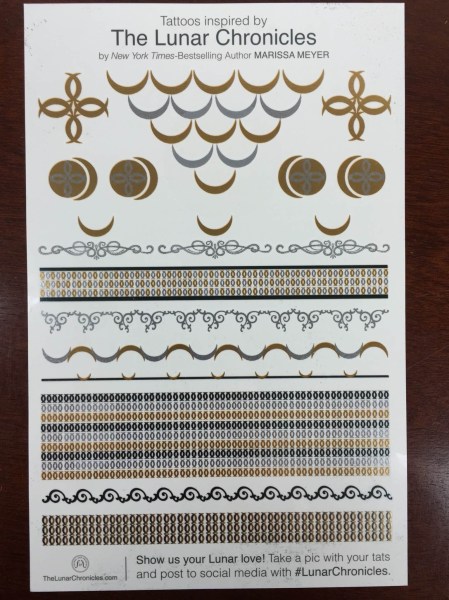 Tattoos inspired by The Lunar Chronicles by Marissa Meyer: I personally have a lifetime supply of metallic tattoos, but I think the average subscriber to this box wouldn't, and it was a fun item!
Wars Among The Stars Coloring Book by Winnie Gong: Coloring Time!
This is a really cute fan-made item, and it's printed one to a page so you can maybe clip them out and mount on a card for the holidays?? Or whatever you'd like!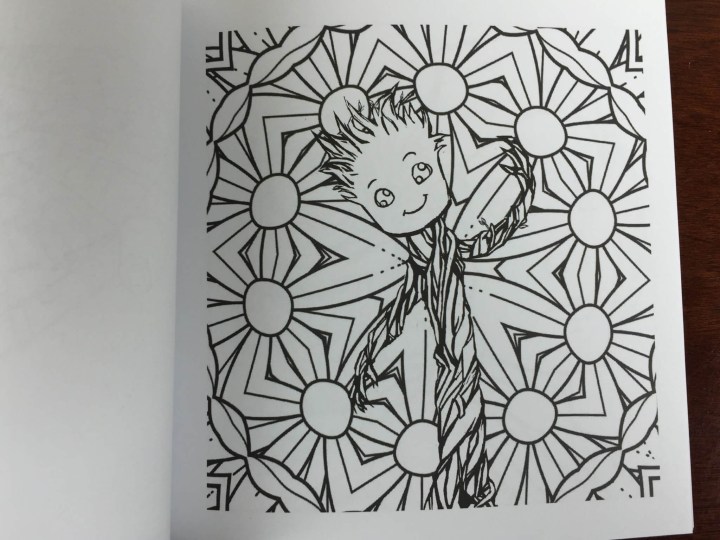 Baby Groot I love you!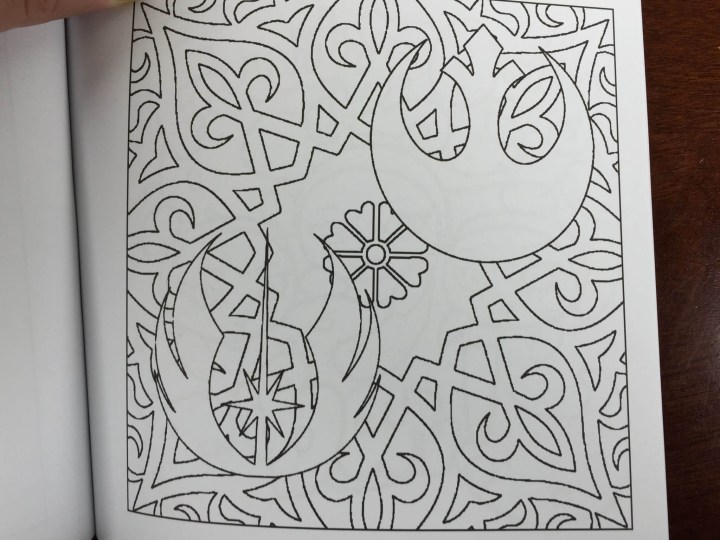 Guardians of the Galaxy #001 Variant Edition 100th Anniversary Special ($3.99)
Princess Leia True Believers #1 ($1)

When Princess Leia Organa was captured by the Empire as a Rebel spy, she never betrayed her convictions, even in the face of the complete destruction of her home world, Alderaan. When her rescue came, she grabbed a blaster and joined the fight, escaping back to the Rebel Alliance and helping strike the biggest blow against the Empire-the destruction of the Death Star. But in the aftermath of that victory, the question remains…what is a princess without a world?
Just in time for the release of their SEVENTH epic motion picture, the Guardians of the Galaxy are celebrating their 100th Anniversary…by taking on the THE SILVER GALACTUS!
Marvel is making a joke about GOTG Movie 7 – by 2061 there will be seven movies.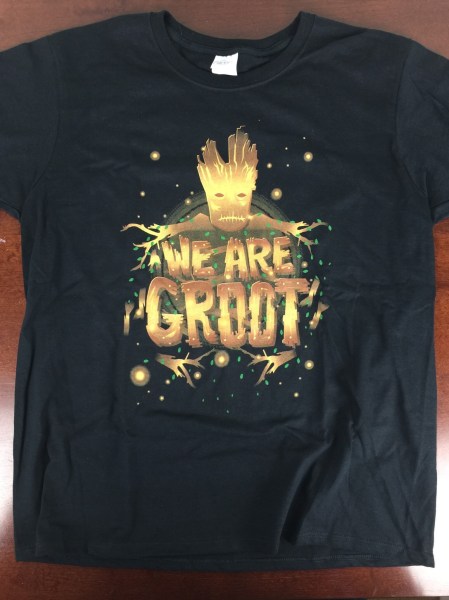 We Are Groot T-Shirt by Risa Rodil ($15) Another item from illustrator Risa Rodil!
The theming this month was great and I really love the Stormtrooper sweater clips!
See the December 2015 Fanmail box spoilers here!
Visit FanMail to subscribe or find out more! Get $2 off your first box on any subscription level with code: GOTMYFANMAIL
The Subscription
:
FanMail
The Description
: FanMail is a mystery box designed for lady geeks (by lady geeks!), which means that each box is filled with amazing products from the fandoms you love!
The Price
: $21.99 + $6 shipping (to me)
The Coupon
: Get a pop culture t-shirt in your first box when you sign up for a 6-month or 1-year subscription