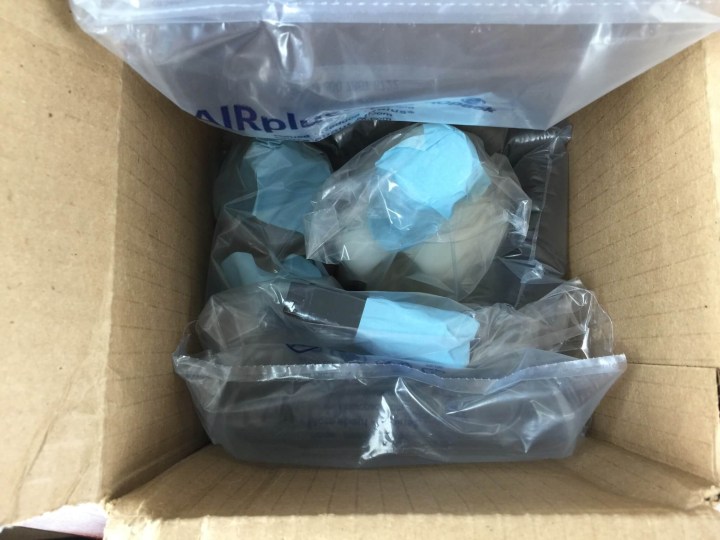 ePantry is an eco-friendly subscription service that allows you to quickly pick your favorite high quality cleaning and household supplies and set up a customized schedule for their shipment to you. ePantry carries a variety of brands including Method, Mrs. Meyers, Seventh Generation, Preserve, and more.   If you're like me, you hate shopping for cleaning and healthcare products at the grocery store (it's just too much!). I love this service because I can do all "that" shopping not at the store.
Seasonal Mrs. Meyer's scents have arrived at ePantry and they have sent me an awesome deal for free Mrs. Meyers seasonal products! (Note that this deal has been updated because this stuff is selling out!). TWO free Mrs. Meyers products with your first ePantry order of $20, plus free shipping AND a $5 credit! Note that if you go poking around at other reviews, come back to use this special link to get this deal.
EXISTING Subscribers: Grab a free handsoap with this link! Yes really!
You'll pay the cost of the products (you can see the details on every product on the ePantry site), plus a $2.99 shipping charge. Note that I received the hand sanitizer for review this month.  ePantry has an automatic shipment feature plus a system to calculate exactly how much you need. For $39.99 you can join the VIP program and get free shipping for the year plus a free gift every quarter.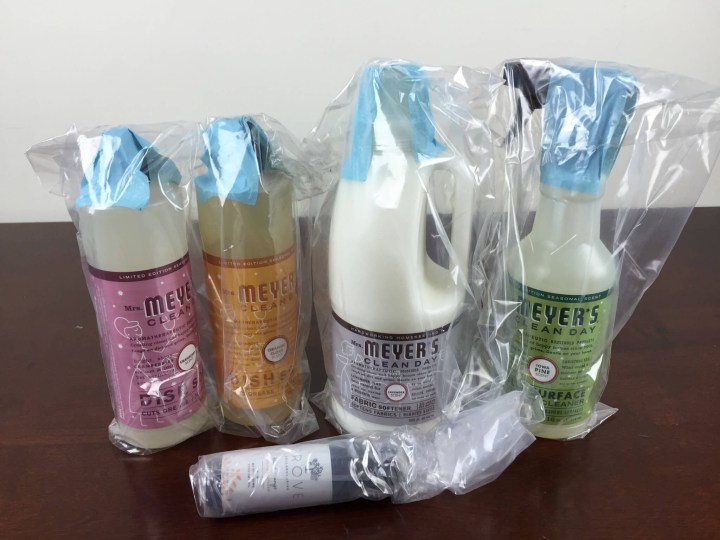 ePantry is a B corporation and they carbon offset all their shipping and uses recycled materials wherever possible. We love that everything is packaged to ensure it doesn't leak. When you start with ePantry all you need to do is take a super quick quiz so they can create a suggested bundle for you, but you can customize it as much as you'd like. See our complete ePantry walkthrough here!
Everything in our box!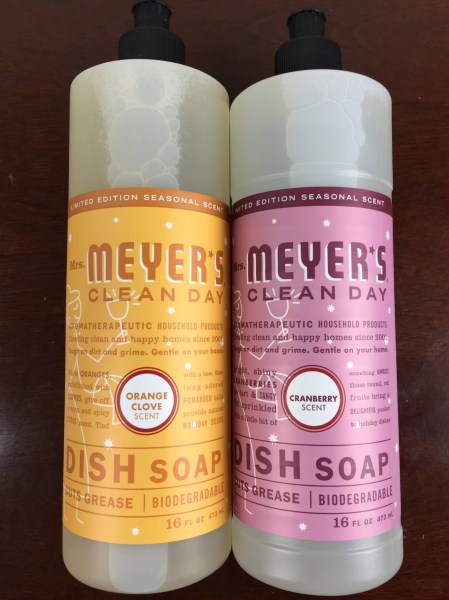 Mrs. Meyer's Clean Day Dish Soap: Orange Clove & Cranberry: Mrs. Meyers is scented with natural essential oils and it works really well on my dishes. We do usually go for the Method Dish Soaps from ePantry because I got a little tired of the floral scents from Mrs. Meyers, but I picked these up for the holidays. The cranberry is a great scent, nice and light. The orange clove didn't smell too different than just orange to me, but I have a cold!
And it tells you what it doesn't have right on the bottle!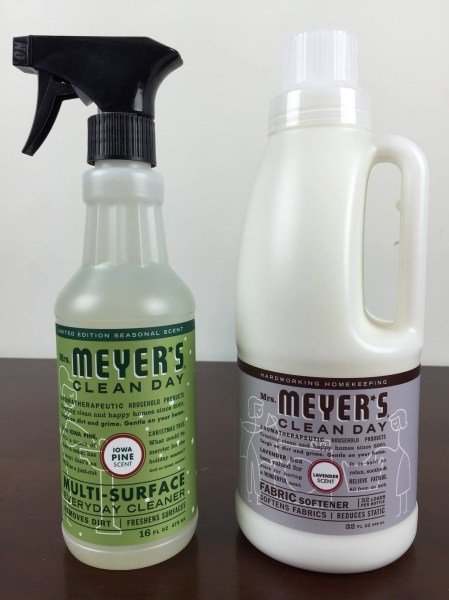 Mrs. Meyer's Clean Day Multi-Surface Everyday Cleaner – Iowa Pine: I didn't expect to like this, but I absolutely love it. I am going to see if I can get more, because it made my home smell like a Christmas tree in a totally non overpowering and naturally scented way (and it works great too!).
Mrs. Meyer's Clean Day Fabric Softener – Lavender: I always need laundry softener and Mrs. Meyer's is my brand of choice – I use every scent!
Grove Collaborative Blood Orange Hand Sanitizer: This is a moisturizing sanitizer scented with citrus and essential oil, plus it has coconut oil, glycerin, and some other ingredients to make it work. It was lightly scented and smelled nice, but I didn't love the hard to squeeze bottle. I did like that it was moisturizing but I'm pretty spoiled with spray on sanitizers. It totally took the dead skin off of my hands like those quickie face peels (in a non harsh way) and left my hands feel smooth (and sanitized).
Visit ePantry to check it out and personalize your own subscription You can get a free $10 credit plus a free Mrs. Meyer's hand soap when you sign up – but if you want the special seasonal scents deal, you must use this link.
The Subscription
:
ePantry
The Description
: Flexible household product subscription service. Choose from Method, Mrs. Meyer's Clean Day, Seventh Generation cleaning products and add on TP, paper towels, and trash bags.
The Price
: Varies with item selection
The Coupon
: Get $10 off your first order when you sign up plus a free bonus item!
Use this link to activate
!