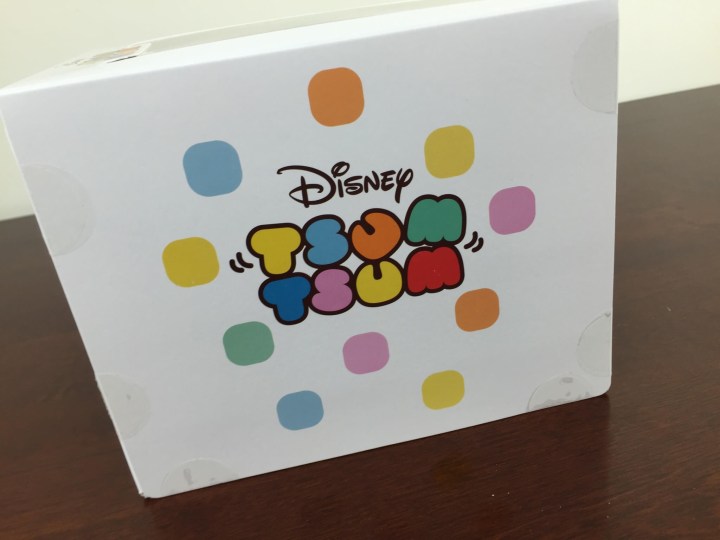 Disney's Tsum Tsum Subscription Box is a new monthly subscription box with 2 official Tsum Tsum plush. The subscription includes one small plush and coordinating mini plush Tsum Tsum that is exclusive to the subscription delivered right to your doorstep for $24.95.  The small plush size is a new size and not exclusive to the subscription (but currently only available in this box), but the mini will always be an exclusive to this box and not sold anywhere else.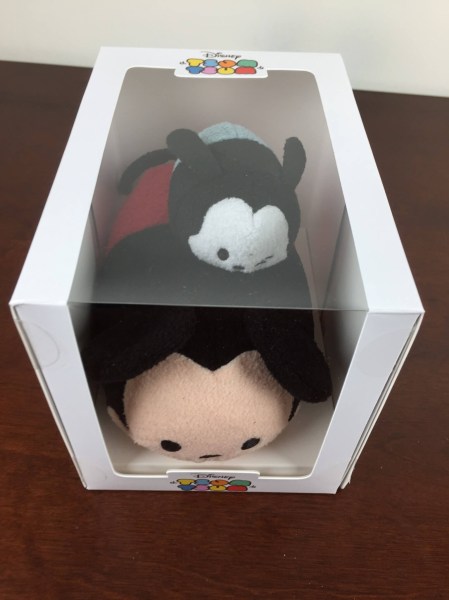 As I suspected, the first two Tsums were the ones shown when subscriptions were opened! (FYI – this box ships in an outer cardboard box).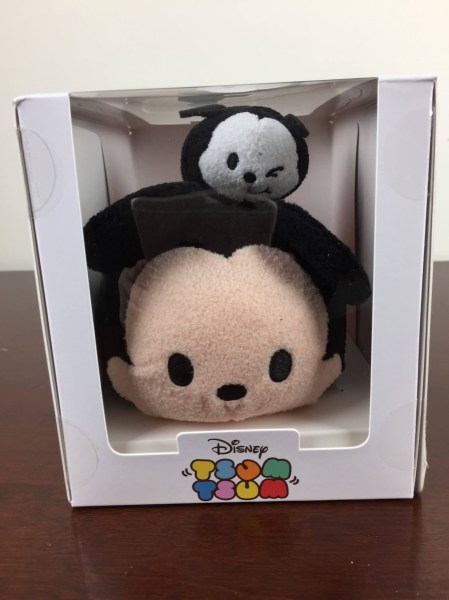 The box contained: Small Mickey Plush, Mini Oswald Plush. They were obviously going classic for the inaugural box.
These two were stacked together by clothing tags and also to the tray inside.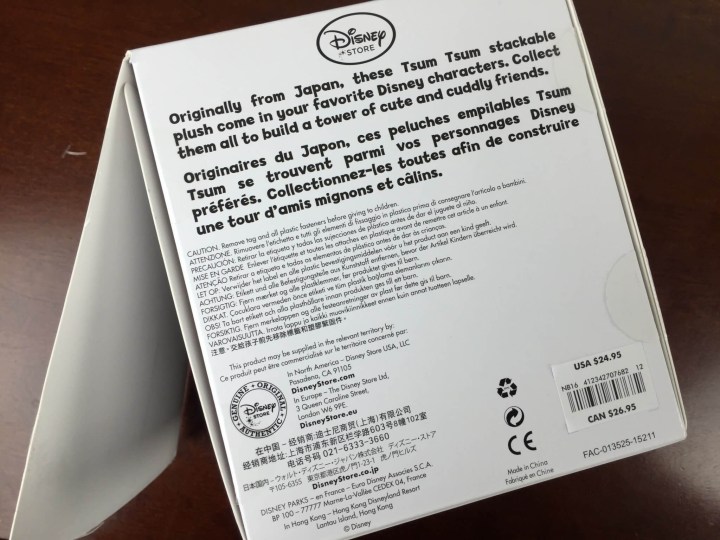 It looked to me like they are planning to sell this in the stores because of the UPC sticker. The Park Pack doesn't have that.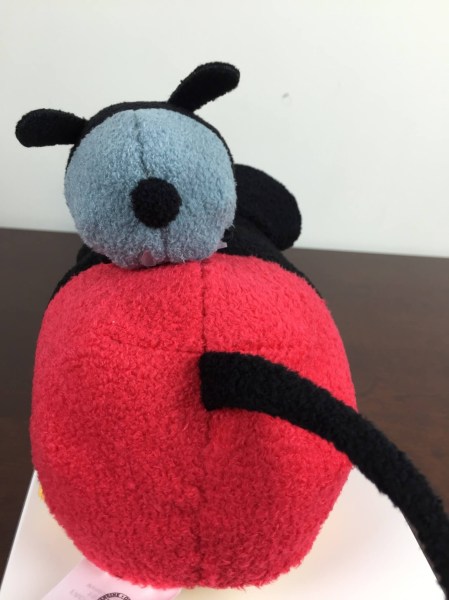 Not quite perfectly on top. I strongly considered keeping them together.
But in the end I took them apart. I'm not really a box collector!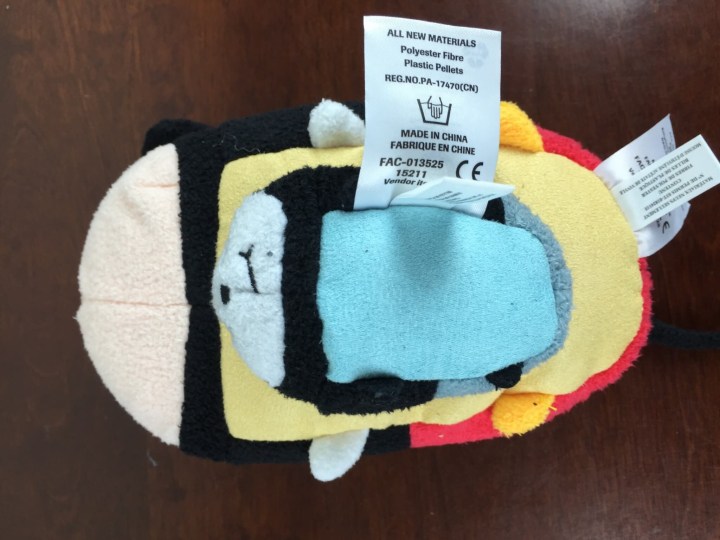 Two Tsums, so many tags. My husband is the official tag remover. 
I put them back in their box for bedtime!
The value of this subscription is pretty questionable – medium size is normally 12.95 and minis are $4.95. If small ends up retailing for $10.95 the value will only be $15.90. The cost of this subscription is really baffling to me, but like other Disney freaks I bought it anyways. We are all terrific Tsum Tsum fans around here (my husband and I often lounge around in bed playing Tsum Tsum instead of sleeping!). With that value, this box is really for the diehard Tsum Tsum collector and/or trader (and some of them are super hard to find!).
Did you get this one? Have you seen it in a store. I'd love to hear your thoughts on this box. I'm definitely going to check out the next month but I think Disney should put more work into their subscriptions.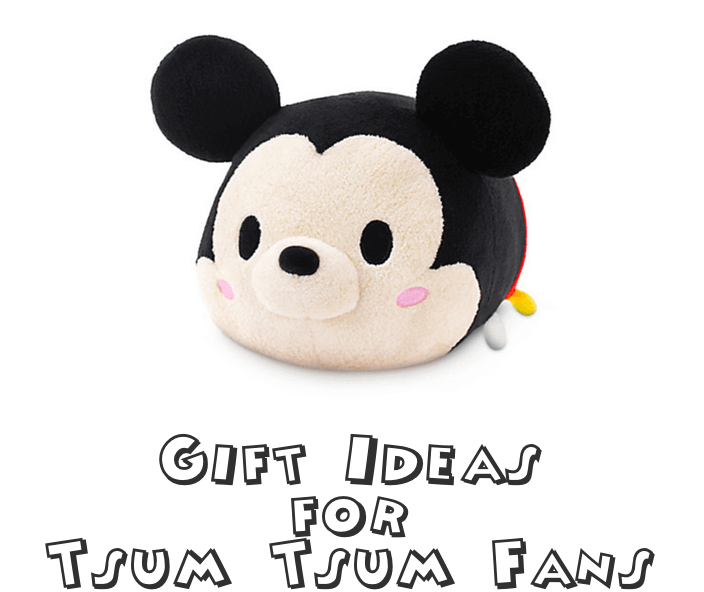 FYI – if you check out with your Disney Visa and spend $50 you'll save 10% on your order with code DRVCMEMBER.I am sure it only applies to the first order. You can also check out all our Disney Park Pack: Pin Trading Edition Reviews or everything Tsum Tsum at the Disney Store.
Visit Disney Tsum Tsum Subscription to subscribe or find out more!
The Subscription
:
Disney Tsum Tsum Subscription
The Description
: Each month a stack-staculer parcel will arrive at your doorstep. Receive one small plush and a coordinating subscription exclusive mini plush !
The Price
: $24.99 per month