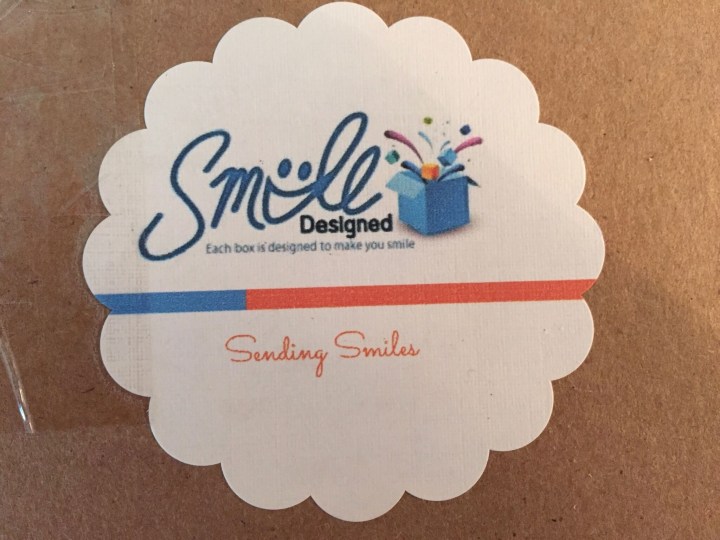 Smile Designed is a monthly subscription box full of comforting and happy-making items for caregivers or anyone in need of encouragement. This box is made to bring a smile to your loved one going through a difficult time due to a chronic illness, depression, cancer, divorce, or any tough circumstance, or they are a caregiver to someone.
When I first received this box I wasn't sure what was in it and saw the title "Smile Designed" I'm thinking, teeth whitening, toothpaste?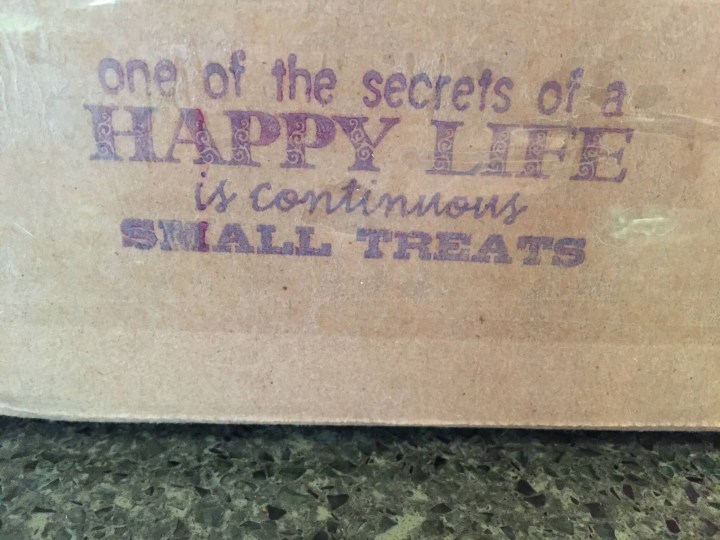 And then I started to read the sayings stamped on the side.  I enjoyed, "SMILE! People will think you're up to something" and I knew this box wasn't about the mouth!
Did you know that a smile just like a yawn can be contagious?  And it's good for you!  So smile and I did while opening this box!


 The first item I encountered was the postcard, send it on to someone who needs a smile, great idea.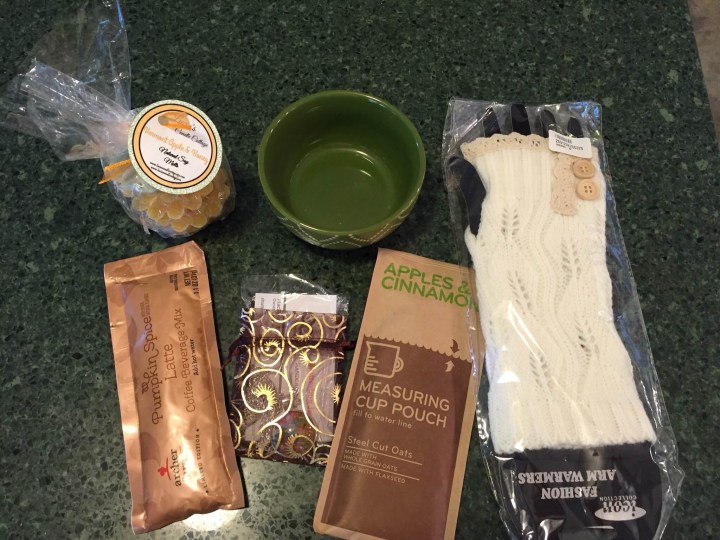 Better Oats Apples & Cinnamon Steel Cut Oats
Archer Farms Pumpkin Spice Latte Coffee Beverage Mix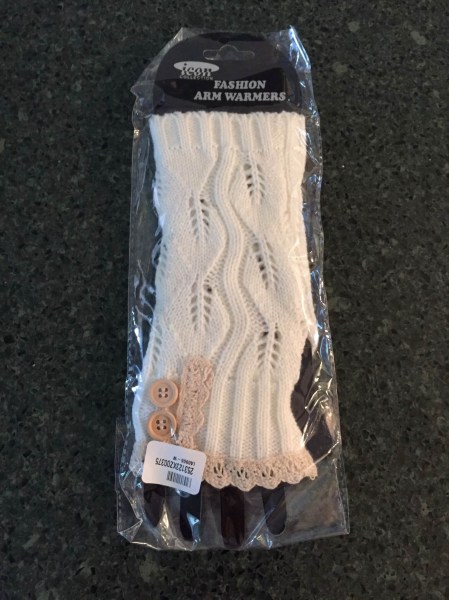 White Lace Arm Warmers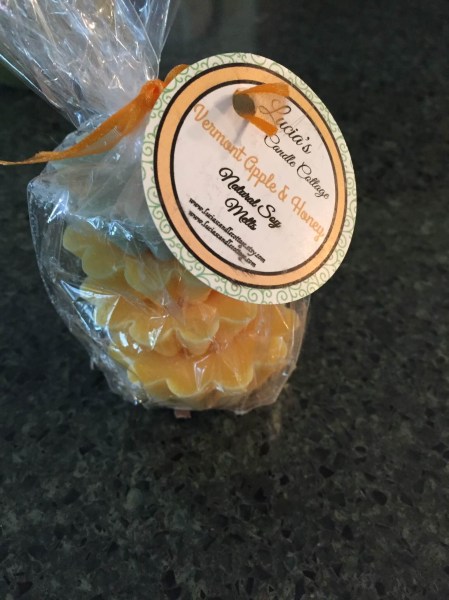 Lucia's Candle Cottage Vermont Apple & Honey Natural Soy Melts
 The arm warmers/gloves are cute, they reminded me of my granddaughter and she makes me smile.  The Vermont Apple & Honey Natural Soy Melts smell awesome and I haven't even melted them yet.  For breakfast tomorrow I will be sampling the Apples & Cinnamon Steel Cut Oats, some of my favorite fall flavors.  And then there's the Pumpkin Spice Latte Coffee Beverage Mix – that's perfect for anyone who is homebound and can't get to Starbucks for a PSL!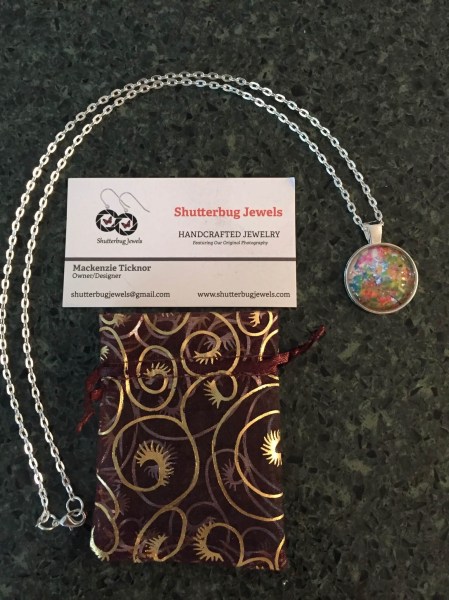 The necklace reminded me of my 8 year old granddaughter as she loves all things bright, sparkly and pretty, and it would be encouraging for anyone who needs a pick-me-up.  And finally, the green dip bowl.  I love the shade of green, this one's for me.  In case you can't tell from the pictures my kitchen is a similar shade of green.  Family dinner night, where all the family come to eat at my house is on Wednesday and I'll be serving hummus in this bowl!
Yes, this assortment made me smile just thinking of who or what I could give/use these items with. This box lived up to the title!
Visit Smile Designed to subscribe or find out more!
The Subscription
:
Smile Designed
The Description
: Boxes include items that comfort, inspire, and provide a smile.  Encouraging boxes for caregivers or those who need comforted with products that will encourage, comfort, and provide relief for the person who receives the box. Choose encouragement or encouragement with a Christian flair. Gluten-Free and Vegan options available too.
The Price
: $44.95 per month
The Coupon
: Save 10% on your first month with coupon code
FIRSTBOX10
.