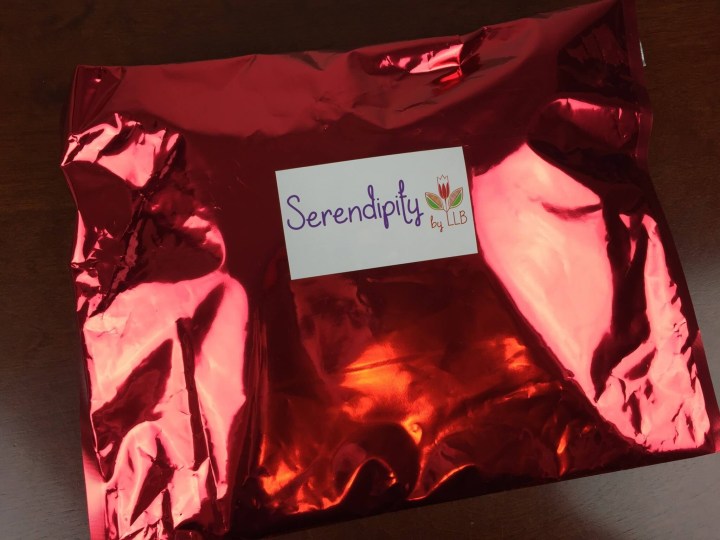 This beauty got buried under a pile of boxes and as soon as I realized what it was  (it came in a white outer mailer)I had to open it immediately! Serendipity by LLB is a bi-monthly subscription that provides a little something extra in between the regular Little Lace Boxes, as well as a fun way to deliver serendipitous discoveries right to your door. It's only $10 every other month – so it's a bit difficult to resist this small indulgence!  The September package was Serendipity's first month as a standalone subscription.
The information sheet gives quite a substantial amount of information for an inexpensive subscription, which is nice!
 Everything in the September Serendipity by LLB!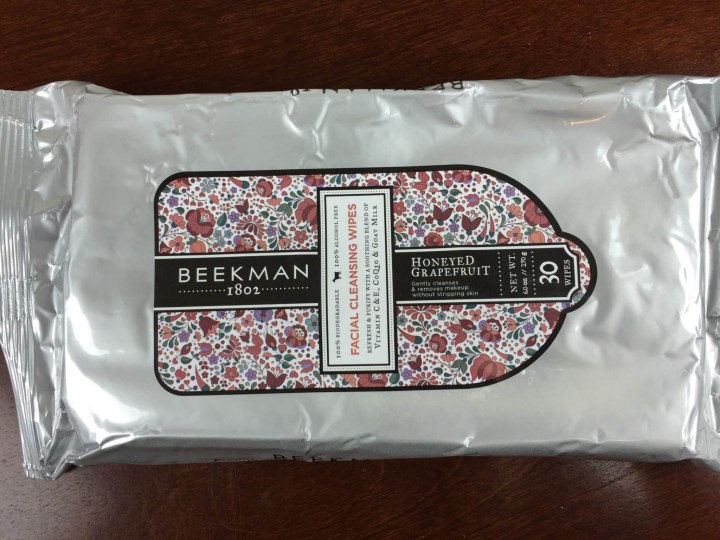 Beekman 1802 Honeyed Grapefruit Facial Cleansing Wipes ($7) I was thrilled to see this in this subscription not only because they are full sized but also because they are grapefruit! It's one of my favorite scents and so invigorating. I love subscriptions that really help me discover products and this is a great discovery – the wipes are infused with calendula, chamomile, aloe, and goats' milk for a soothing makeup removal experience! The natural citrus oils in the wipes helps dissolve and remove makeup.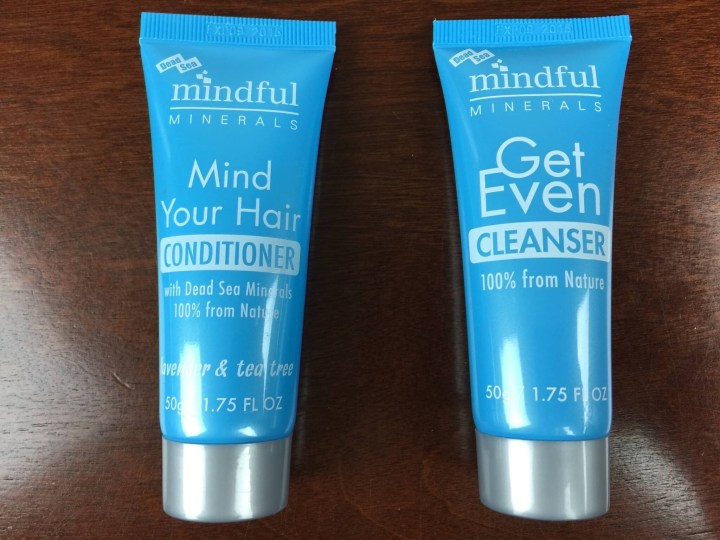 Mindful Minerals Mind Your Hair Conditioner ($2.49)
Mindful Minerals Get Even Dead Sea Exfoliating Cleanser ($4.99)
These are both from the same brand as the dead sea soap from the July Serendipity, and it's sort of nice to collect a full set of these Dead Sea minerals packed products. They have no harmful chemicals, sulfates, parabens, phthalates, or artificial fragrances and are designed to balance your skin and scalp while adding moisture and minerals. The cleanser is naturally antibacterial as well as exfoliating because the bamboo powder (because it does have exfoliating ingredients they advise to swap this out with the Dead Sea Mud Bar!).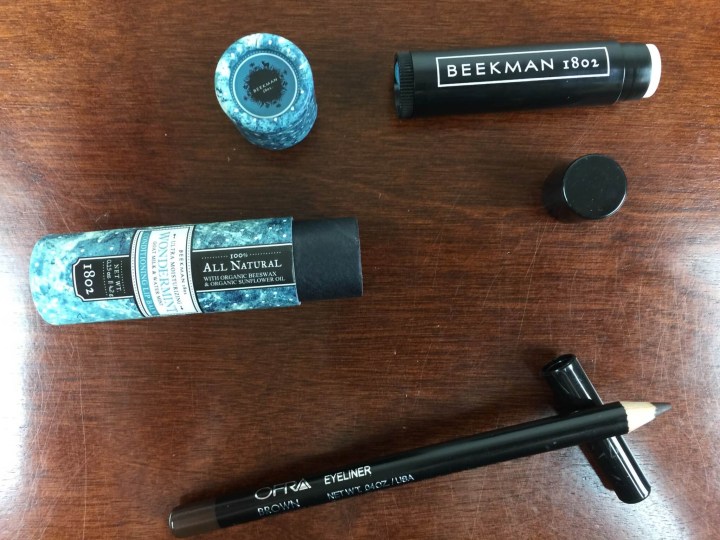 Beekman 1802 Wondermint Lip Balm Stick ($8) This is a minty lip balm with a sunflower and beeswax base and the added addition of coconut oil, shea butter, and goat milk to make it extra moisturizing! If you're wondering, Beekman 1802 is based out a farm where they raise goats! They have expanded from just a farm with goats with farmers who make soap to a whole lifestyle brand based on local craft products of very high quality.
OFRA Cosmetics Brown Eyeliner($13) This is a nice every day pencil. We saw OFRA in Serendipity a couple months ago and this coordinates with those items (and everything because it's brown!).
 This is an unusual and interesting subscription! It had a really large value – around $35.50 – and I think you can't beat it for the price. For receiving 3 full size items plus two deluxe samples it's hard to say that it wouldn't be worth it to subscribe, plus it's bi-monthly. My favorite item was the face wipes and I'll definitely be buying more of those.  I like how this subscription is telling a story and revisiting brands from previous Little Lace Boxes or Serendipity bags and showing off more of their products. Sometimes you want to check out more but you need a little extra, and this subscription is perfect for that!  The November Serendipity is on sale now and will ship November 20. I'm hoping that it will have something holiday-perfect in there!
Visit Serendipity by LLB to find out more or to subscribe!