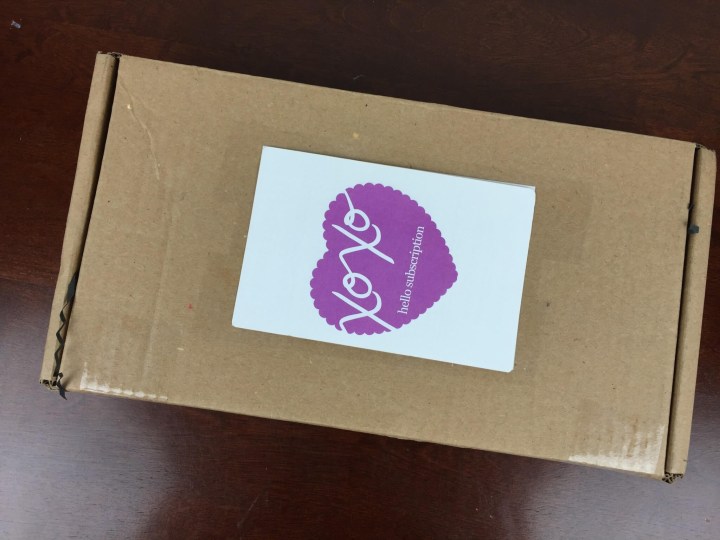 Walt Life Addiction Subscription is a monthly Disney-themed subscription box. Every month you'll receive 3-4 pieces of authentic Disney Parks merchandise. While boxes aren't themed to allow for the best variety of merchandise, the October and December boxes will have the appropriate holiday themes! The box itself isn't decorated, but the items arrived in fun squiggles!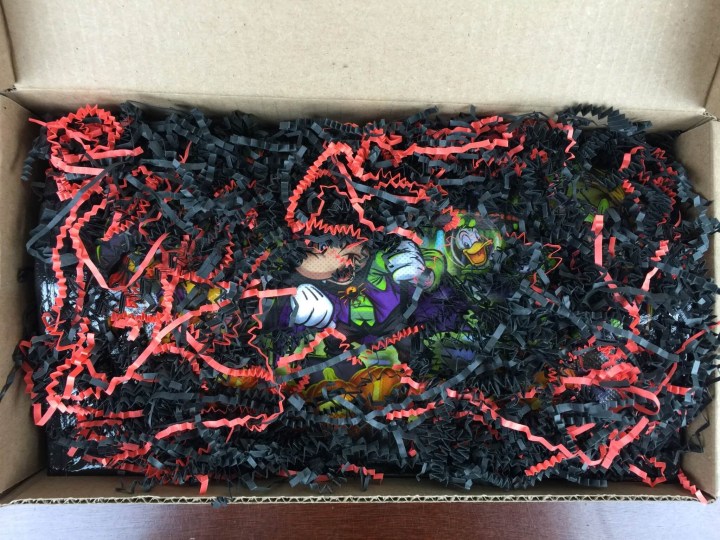 Yay October!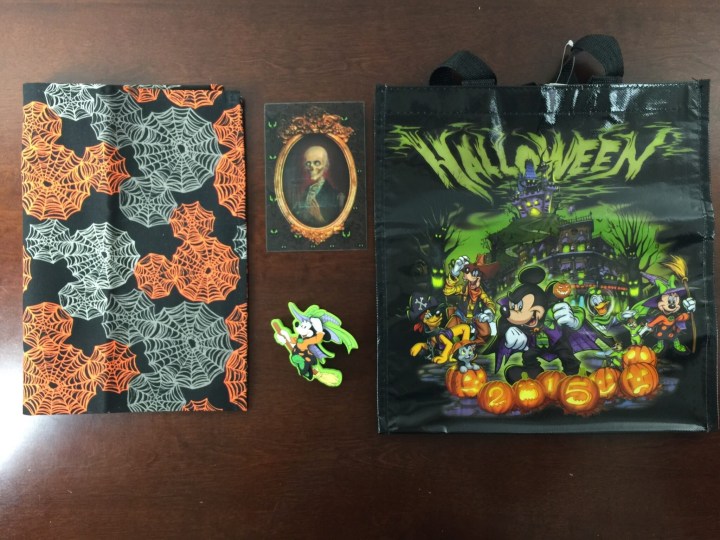 There were 4 items in our October Walt Life Addiction Subscription box!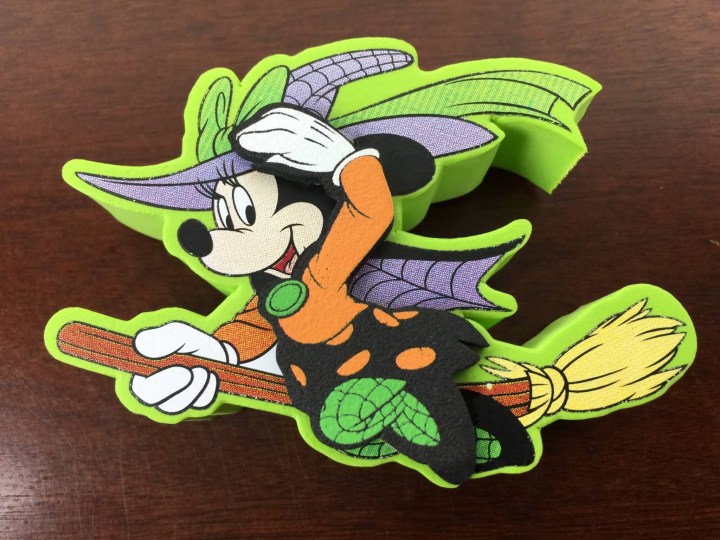 Minnie Halloween Antenna Topper ($5.95) This is cute and fun – we're going to put it on our car and flyyyy away!
2015 Halloween Tote/Reusable Bag ($3.95-$4.95) The Haunted House was my favorite book as a child (Goooo Awayyyyyyy the Ghost moaned!).  And I just love how Disney does it up for Halloween. Mickey is so cute it's scary!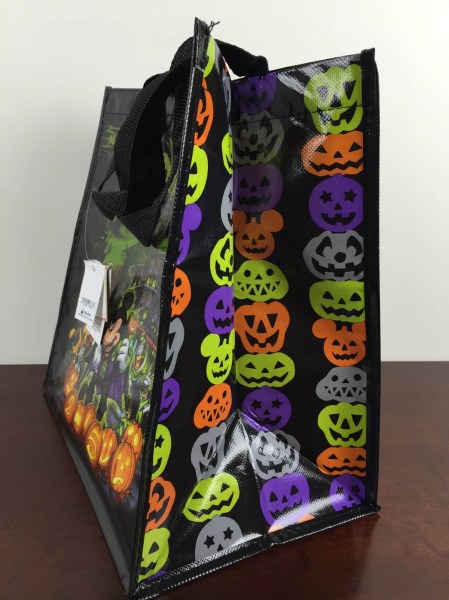 This is your standard Disney reusable tote bag, but Halloween style. Hello Mickey Pumpkins! They are sturdy and last a long time.

Haunted Mansion Halloween Kitchen Towel Set (half) ($10)  The reviews on the Disney Store are right about these – it's not really a towel, more like a placemat or a decorative towel. Nevertheless it's cute, and it will make a great spooky centerpiece for our Halloween fun!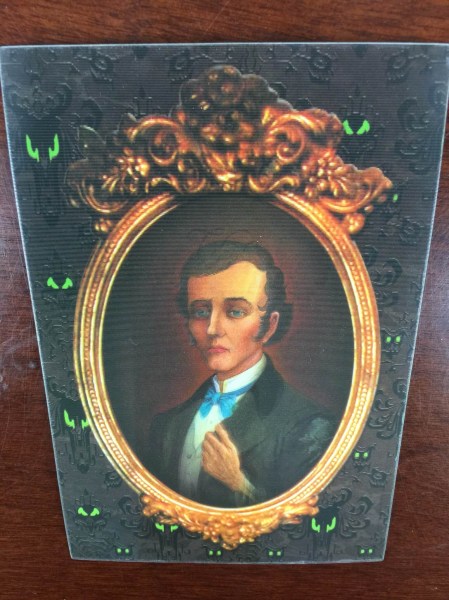 Haunted Mansion Changing Portrait Postcard (Lenticular) ($5.95) Note that this is only one postcard, but we took pictures of all the angles! Just like the Changing Portraits in the Haunted Mansion, this one turns from a regal gentleman to a spooky ghost!
I was happy with this box! It had items in the box I couldn't get at the Disney Store online (except for the towel), it had a great theme, and everything was useful and fun. This is a nice set and forget subscription to get a bit of Disney fun every month without an exorbitant cost or a great "I didn't have to think about it gift!" The colorful squiggles go a long way for me too – it would be fun if the outside of the box had some decoration as well.
.See our note about the value of Disney-themed boxes specifically – it perfectly acceptable for a Disney themed box to have a lower value than the cost and nobody should expect to receive tons of retail value in this type of box because the items cannot generally be sourced as a discount. You are really paying for the items, the service, and the shipping. I would actually like to see more "inspired" items like we see in the other fan boxes (specifically the geek boxes) in Disney-themed boxes. I think it would provide more value to the end consumer at the same price to the box, but I do love how this box in particular has no filler at all.
Visit Walt Life Addiction Subscription to subscribe or find out more!
The Subscription
:
Walt Life Addiction Subscription
The Description
: A monthly box of hand picked goodies from the most magical place on earth, Walt Disney World! It's like a trip down Main Street in a box!
The Price
: $34.95 per month
The Coupon
: No coupon codes, but you can save 15% with a 3 month subscription!